Popularity is relative, and especially in the digital age. You could have hundreds of thousands of followers online, but be completely unknown in the streets — massively famous on Instagram, YouTube or Twitter, but lack any kind of real, authentic cool in person. For our new series, Coolest Person in the Room, New York-based photographer Megan Walschlager pinpoints all the people whose energy is contagious regardless of their following count or celebrity. Meet Hanna Girma — the NYC-based, California-born curator, writer and creator you need to know.
Tell me about your day job.
Right now I'm an independent curator and writer, but I also work as a content producer for MoMA. They just launched a new magazine called MoMA Magazine. Because it's a digital platform and only exists online we can experiment in a lot of different mediums, so I've been working in video, podcasts, photo essays — everything. It's really just trying to find ways in which the collection can have new life online and how we can highlight different voices, and different stories and speak through art in ways that might not come out in the physical galleries.
How did you get into this?
I was working as a curator in LA at this small, but really interesting and interdisciplinary space called the Mistake Room and I applied to a fellowship that was between the Studio Museum in Harlem and MoMA and that's how I ended up in New York and the cold.
I'm a California girl through and through. I'm from Oakland. But I was living in LA because I went to UCLA, so I just kept working there afterwards. I've only worked in museums my whole life. So that's pretty much all I know how to do.
I think that's always where it's going to end up. But when I started the fellowship I was working in drawing and prints at MoMA, I worked on the Bodys Isek Kingles exhibition which was so great because I don't think I've ever seen any work like his before. And also just working on the first solo exhibition by a black African artist at MoMA was really exciting. Then I worked at Studio Museum and their space is closed for a few years for expansion, so it was great so think of programming outside of the museum's walls in public and community-oriented spaces that build on the museums incredible legacy. The Magazine spoke to me because of my background in digital humanities.
I've always been interested in the ways in which art has its life within the studio in the studio practice when artists are creating it and then a new life when it enters the gallery space where it's interacting with the public, but once it enters an archive or collection, then the museum becomes a steward of the work and takes care of it and its narrative. Then thinking about how you can make an artwork that's in some ways 'dead' on the shelf and how we can reactivate it. So, that's why I was really interested in thinking about ways in which we can make works and exhibitions live online and bringing new voices to speak to broad audiences who might not have access to the museum. Voices who see works through a completely different lenses.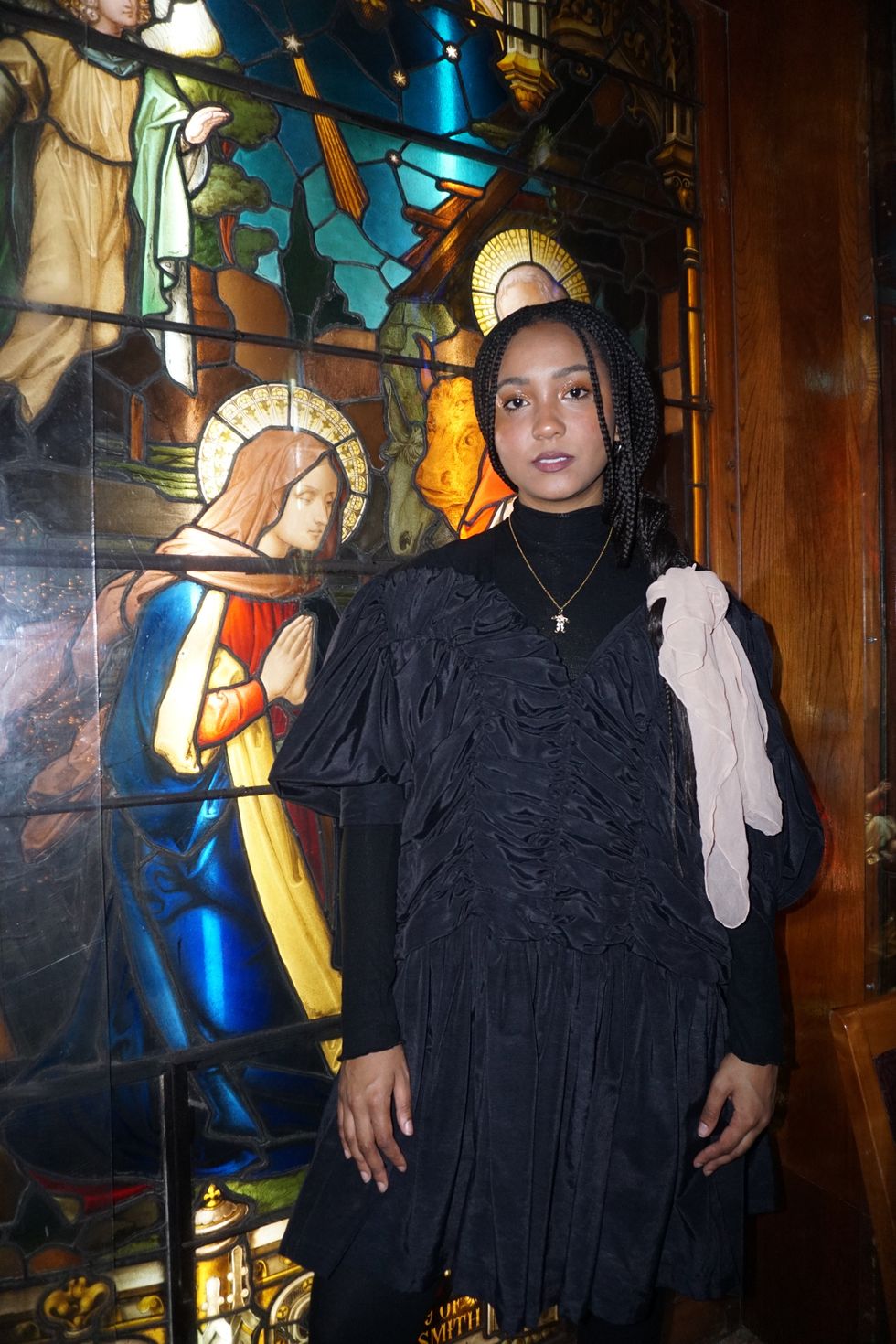 Love. I was just going to ask, what is the role of the internet in your work? They seem very interlinked, or rather that you are very interested in that intersection.
Yeah. I feel like I'm always interested in artists that are concerned with the digital. I've worked on exhibitions dealing with the discrepancies of ways in which we're dealing with real world inequalities in the digital realm. But I think the internet, of course, is very much linked to what I'm doing now and that's been something I'm now kind of starting to learn.
There's a learning curve for me creating content that really exists online because I'm so used to making physical exhibitions that now I'm like, 'Oh, I have to think about who is clicking on things, and how people are actually engaging with pages online, and what people are interested in looking at, and what formats they like,' which is something I've always thought about in theory, but now I have to put into practice which is new for me.
How did you initially get involved in the art world?
When I was really young, I loved painting and was always making art and going to museums. I would, like, lead my parents around and give them a tours and probably lie the entire time about facts about the artist. So I guess that was my first curating experience or gallery tours [laughs]. I was always interested in art — when I was really young I thought I was going to be a painter, but then I realized I was more interested in the stories behind the works I was looking at for inspiration. I started studying art history and primarily looking at non-Western ways of thinking about the proposed timeline of art history, and ways of thinking through organizing exhibitions and art objects. Getting away from the canonized dead white male artists' linear way of thinking about it.
I still I think I work creatively. I still write and draw occasionally, but I really love working collaboratively with artists. I think that artists are able to help me think through real world issues in a way that's more creative — or rather see things in a more inventive way than I would have thought — even if it's not directly solving problems, they help to see from a different perspective.
Have you had a pinch me moment in your career?
I think in the opening of the new MoMA, Faith Ringgold was there. She got a lot of press since her piece, 'American People Series #20: Die' was next to 'Les Demoiselles d'Avignon' — like Picasso's big piece — and everyone was going crazy that those two were next to each other. But actually seeing her, in her sequined beanie, sitting in front of her piece for the entire opening and just hanging out while people would come and talk to her.
I watched her watch her work like for like 15 minutes and I was like, 'This is the most incredible thing in the entire world.' She's like what? Almost 90 now? Her work is so beautiful and visceral and painful and so many things, and just to see her having this incredible moment. Also just thinking she doesn't get to see this piece all the time — it's in the collection — so she's just taking her time with it. It's was just like, 'Oh my god, this is crazy.'
I probably looked so insane just staring at her for so long because it was so special to see this legend.
Where would you like to go with your career?
I would love to continue working with artists, whether that be opening my own space or continuing to work in museums. Having women of color in museums to steward black artists and steward artists of color is really important within institutions where many are trying to diversify collections and rectify gaps, but don't necessarily have the diversity in staff to speak about the work. And also to support other black curators and curators of color becauseI feel like there's so much need for mentorship within the field. I also love working in publishing and working on this new magazine and thinking about ways in which art doesn't just have one narrative or live in the gallery.
I feel like moving to New York I realized that everyone has 60 jobs, so I'm excited about that and to continue writing.
That's one of the things I admired about you — you seem to be doing a lot of different things, but it's all very seamless and well-integrated. What do you think makes a good curator?
It's funny because I try not to post too much art on my instagram, or not in a way that I would curate a show. Mostly just random poorly snapped tidbits of things I like and find beauty or comedy in or just when i think look good lol. I feel like different curators have different roles to play but for me, curators are really just storytellers in many ways. I think definitely within group exhibitions, you're there to make links between works that people might not have seen and to pull out strings and tell stories in a way that the audience can understand, but also to reintroduce complex issues in a new ways they might not have seen before. I also think it's a responsibility to challenge the audience, but also the institution and the artists you work with and to not work in a way that's navel gaze-y and talk in a circle about art. Deep research and experimental thinking and openness and ability to problem solve and work quickly through changing ideas. I always think through all subjects of life through art so I think exhibitions are a way to do that as well.
Of course, you can make beautiful exhibitions that are speaking to the history of art, but I think it's also important to be timely and to think about contemporary issues or historical issues and ways in which art has contributed to those things. Also just thinking about how there has been this deep inequality within the art world and having that be ever-present in your work. With what artists are you going to choose? What stories need to be told? Why do they need to be told? And why do they need to be told in the museum?
Are you reading anything right now? And if nothing, then what are you currently really inspired by?
I have been ready this book of Ethiopian mythology I got on a recent trip to Addis. It's pretty poorly translated from Amharic but that is also interesting to try and decode and feel the violence of translation from this beautiful language into English that can't even begin to grasp all of the poetry. Other than that I feel like I'm only reading things for work. I've been reading a lot on Betye Saar because of her recent MoMA exhibition. I've been watching a lot of the original charmed. The looks are incredible and I also love the special effects and the way they talk about demons. I'm really inspired by my family and fairytales, mythology, horror, melodrama.
Oh I just got back from Paris and I went three hours outside of Paris to this place called Valley de Louire, which has a ridiculous amount of castles and I love castles. I was like, 'Wow, I'm just truly going to quit everything and just live in a castle' [laughs]. We bopped around to all these different castles and it was the best time ever. Like super cosplay. I only brought gowns and pretended to live in them.
I was actually just talking to my roommates because I was yelling at one of them for reading in our living room in front of everyone when we were having a conversation. I was like, 'Reading should be done in private in your bedroom. You're just being performative' [laughs].
What is your relationship like with nightlife?
It's so overwhelming in New York because there's 30,000 things going on right now and it's winter time. I just went out last night, actually, and everyone was like, 'Where have you been?! You never go out anymore!' It's cold! I'm not leaving my house. But I love dressing up and going out and seeing my friends.
What do you think is the relationship between art and nightlife?
It's crazy because I always see the same people who I work with when I'm out. There are so many parties that happen that were started by artists that are so great and create these really interesting spaces. Gush — started by Angela Dimayugaand Meriem Bennani — is an amazing space centering women and queer women. It's so fun and feels so safe. There are other parties and spaces that have been started by artists. That's normally what I tend to gravitate towards because if I go out, I like to be around people who I love and I know.
Do you have any getting ready routines?
I like to get ready with friends, because I like to work collaboratively, but I feel like since I moved to New York that's harder. I live in Harlem, so I'm not going to travel with all my stuff to someone's house to get ready. I typically lay in my bed until the very, very last minute. And then I'm late.
But, yeah, I just lay my bed and think about what I want to wear because I don't want to try on a bunch of clothes, so I think through my closet. Then I do my makeup. Sometimes. It depends on where I'm going. Sometimes I'll do something crazy but if not, then do the standard face and put on my dress or whatever I wanna wear. I really love costumes. If I go to a themed party, I'm always gonna do the theme and put on a crazy costume.
Do you have a piece you are really into right now?
Since I was in Paris, I've been into a lot of frilly things because I was pretending to be Marie Antoinette. I also really love the Renaissance Fair, so wearing a lot of renaissance attire and medieval attire. I was obsessed with researching medieval torture devices when I was younger so I guess some things stuck. I recently got a new chainmail hood.
What do you think are the coolest places in New York?
I really love Russian Samovar.
It's this bar in Midtown that's a Russian vodka room. They have live music. The decor is beautiful. And I just love to go and get a little carafe of ginger vodka with a friend and dancing to Russian music.
I love to go to different bars in Harlem, like Hoenywell, Just Loraines, Yatenga and Showman's. Showman's is an old jazz club. I've actually never heard them play jazz there, but it's always like me and three other people and I like to hang out there with friends. I love NO BAR. I also just like any bar with a theme. I'm a fan. Even if the crowd is terrible. I love it. Like La Caverna. I know I'm never gonna run into anyone I know there, but I love being in a cave.
Hopefully getting some really great features up on Magazine. I'm working on a young adult/ romance novel, which I'm really excited about. It's not fan-fiction but pretty much like if Shrek was just a story about Dragon and Donkey's relationship. Hopefully some projects with friends, a lot of research and writing and working on curating some smaller exhibitions. I am working on a TV show called White Boyfriend with Aria Dean and Makayla Bailey and I am hoping to start a farm and residency program with my roommate Simone Parker. I feel like 2020 I want to do a lot of things, because who knows what's gonna happen in 2021? Everyone is talking about the end. I was just saying the world has ended for so many people multiple times. The world has ended for so many indigenous communities. This could be the end of a world.
What is your zodiac sign?
I'm an Aries. I hate astrology though. I feel like I've gotten so much astrological discrimination since I moved here.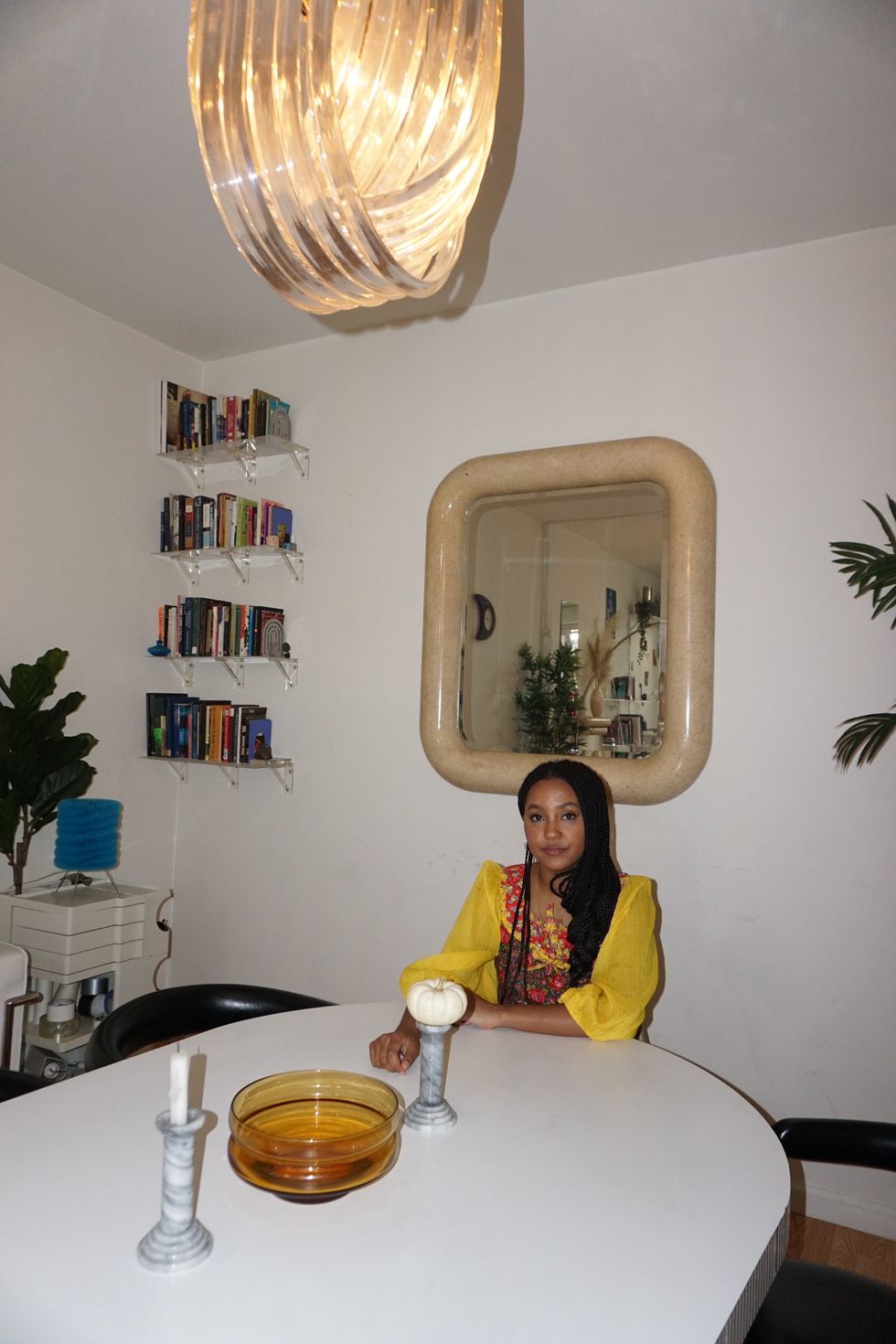 Sign Up for the Morning PAPER