It was almost as if Chester Lockhart couldn't get any fiercer, having recently appeared in Taylor Swift's "Calm Down" music video and landed a role in the CW's Glamorous. With an array of bops like "In Loving Memory" and "Spell On You" already in Lockhart's discography, here comes "The Night" to smash everything you know about the performer to smithereens.
Lockhart's newest track is a melodic curse, pulsing with a bass line that only erupts more when tested with the intense instrumental backing its chorus. Lockhart is in total control of the camera and the audience, staring down the lens in each shot in the music video — face painted for the gods, please note — and echoing an anthemic chorus: "I'm taking back the night!"
"This song is about reclaiming the things I once thought were negative aspects of myself," Lockhart told PAPER. "My femininity, my queerness, my inclination towards darker music and imagery, my anxiety disorder, my body, my lips, the list goes on."
In the video, however, it's quite evident that things are different now: Lockhart is the star of the show, writhing to the beat and controlling black tentacles hanging from the ceiling before dominating the viewer in a frame of power, laid across a motorbike.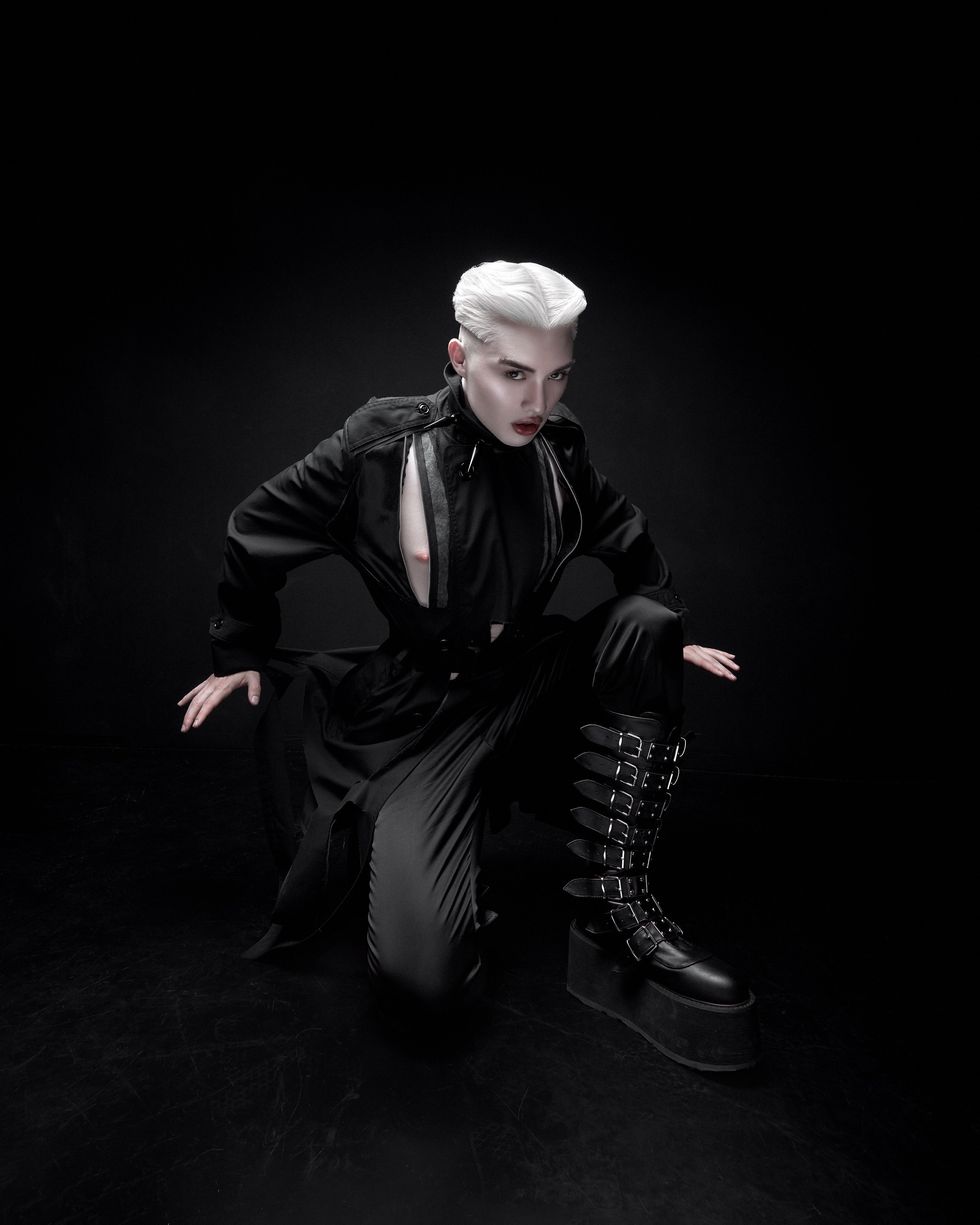 The song, produced by Slayyyter affiliate and superstar in his own right, Robokid, is one of Lockhart's most gloomy songs to date, yet still comes across as empowering. The revving bass isn't at odds with the lyrics, which are based in words of affirmation and personal strength, but rather partnering up with it to destroy your headphones. "Robokid is literally an angel from heaven and when he first made this track I think it slapped my nipples off my body," Lockhart said.
Robokid isn't the only hyper-pop legend to work on "The Night," either; Dorian Electra and Weston Allen both helped produce the music video for the track, and it shows. Both artists have some of the most extravagant music videos in the industry, combining their DIY stories and work ethics with glossy pop sensibilities.
Ultimately, "The Night" is a banger of engine-blasting, bass-breaking proportions, in a way that's best explained by Lockhart: "I hope this song makes you want to put on your leather harness, dance around the morgue and take back the night from the bitches who think they can steal it from you." Work.
Stream "The Night," below, and follow Chester Lockhart on Instagram (@chesterlockhart).
Photos courtesy of Jon Sams
Music
Story by George M. Johnson / Photography by Mason Poole / Styling by Shiona Turini / Hair by Nakia Rachon / Make-up by Rokael Lizama / Creative direction by Andrew Makadsi