Traditionally Halloween has been devoted to all things creepy and scary. Skeletons, demon, zombies, werewolves, spiders, witches, and ghosts have always been spooky mainstays of the holiday, but the problem we seldom ever address is that they aren't very sexy. Sure, there's scores of "sexy" costumes for everything imaginable, but when was the last time you looked at Dracula and wondered if he was a good kisser? Never. Thankfully singer and performer, Chester Lockhart, is here to queer your All Hallow's Eve with his glamorous and seductive rendition of Nina Simone's classic "I Put A Spell On You."
Full of demonic drag queens and spooky backup dancers surrounded by a carnival of looks-serving ghouls, "Spell On You" is like a number from Rocky Horror Picture Show if it was even queerer and more stylish. Lockhart manages to walk the fine line between unsettling and alluring, bouncing between haunted house butler to devil to mummy recently escaped from an insane asylum in a way that is somehow effortless.
We caught up with Lockhart ahead of the PAPER premiere of "Spell On You" to learn a little bit more about how it all came together:
What inspired you to cover this particular song?
The original song has always one of my all time favorite late night naked witch lip syncs I perform alone in my room. I wanted to put my gay and slightly vengeful yet sexy twist on it while getting my wild ghoulish friends to make cameos.
How did the video for "Spell On You" come together?
The video came together so last minute and as with all of my content I directed, produced, edited, styled, choreographed and produced / recorded the track myself. I'm so thrilled that I got to showcase a different side of the queer community by inviting some of the most diverse, seductive and scary succubi to serve dark glamour for the spooky season.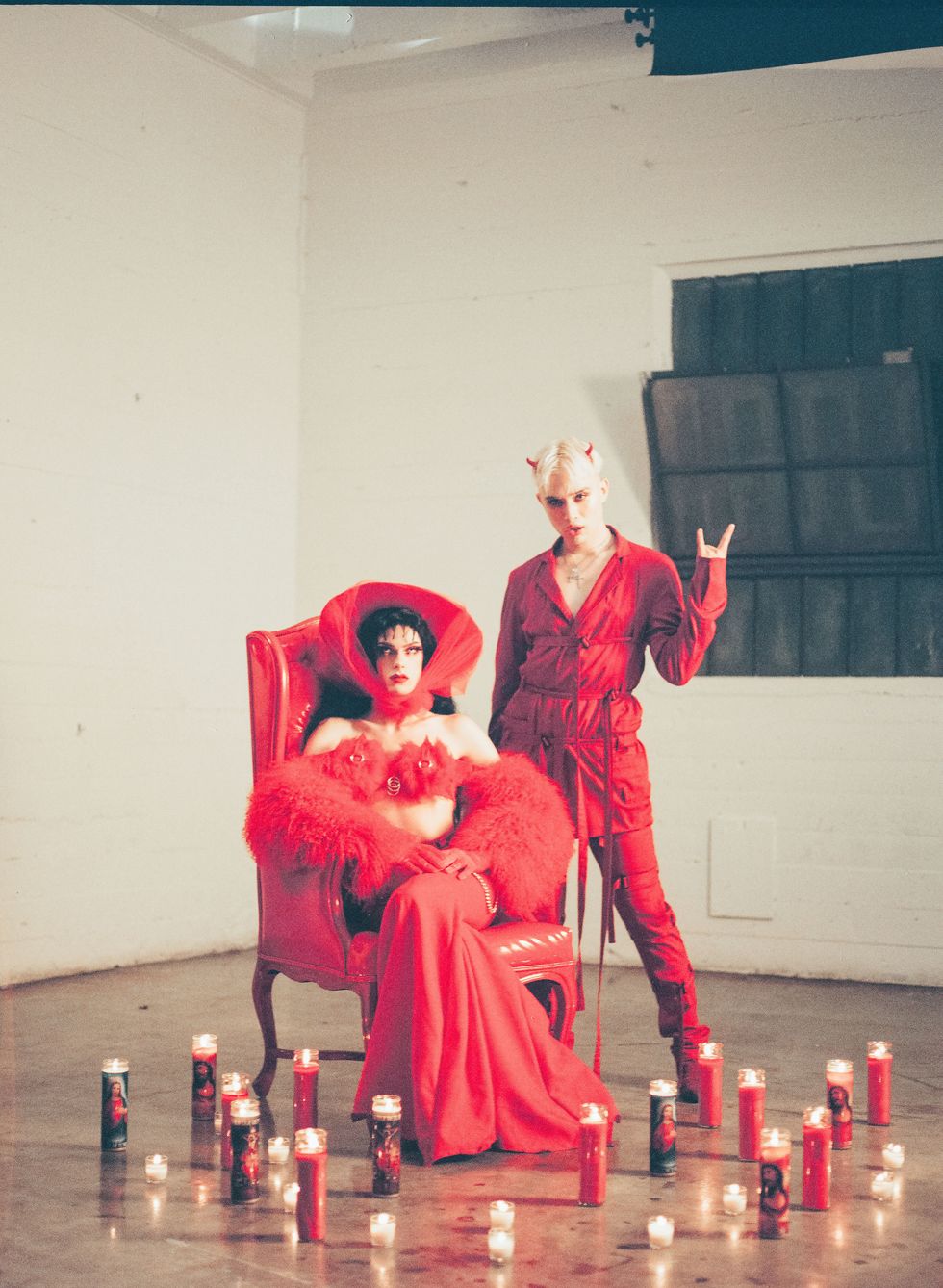 Models: Chester Lockhart & Gigi Goode
What was the most memorable part of the filming process?
Having one of the most interesting queens from The Boulet Brothers' Dragula, Distasterina, make a terrifying appearance was a a personal dream come true as well. Filming the video in just four hours was a gay haunted house fantasy.
What did you hope to accomplish with the video?
I hope to send a message that the LGBTQ world isn't all sparkles and sunshine all the time. You can be be a walking horror movie (but make it fashion).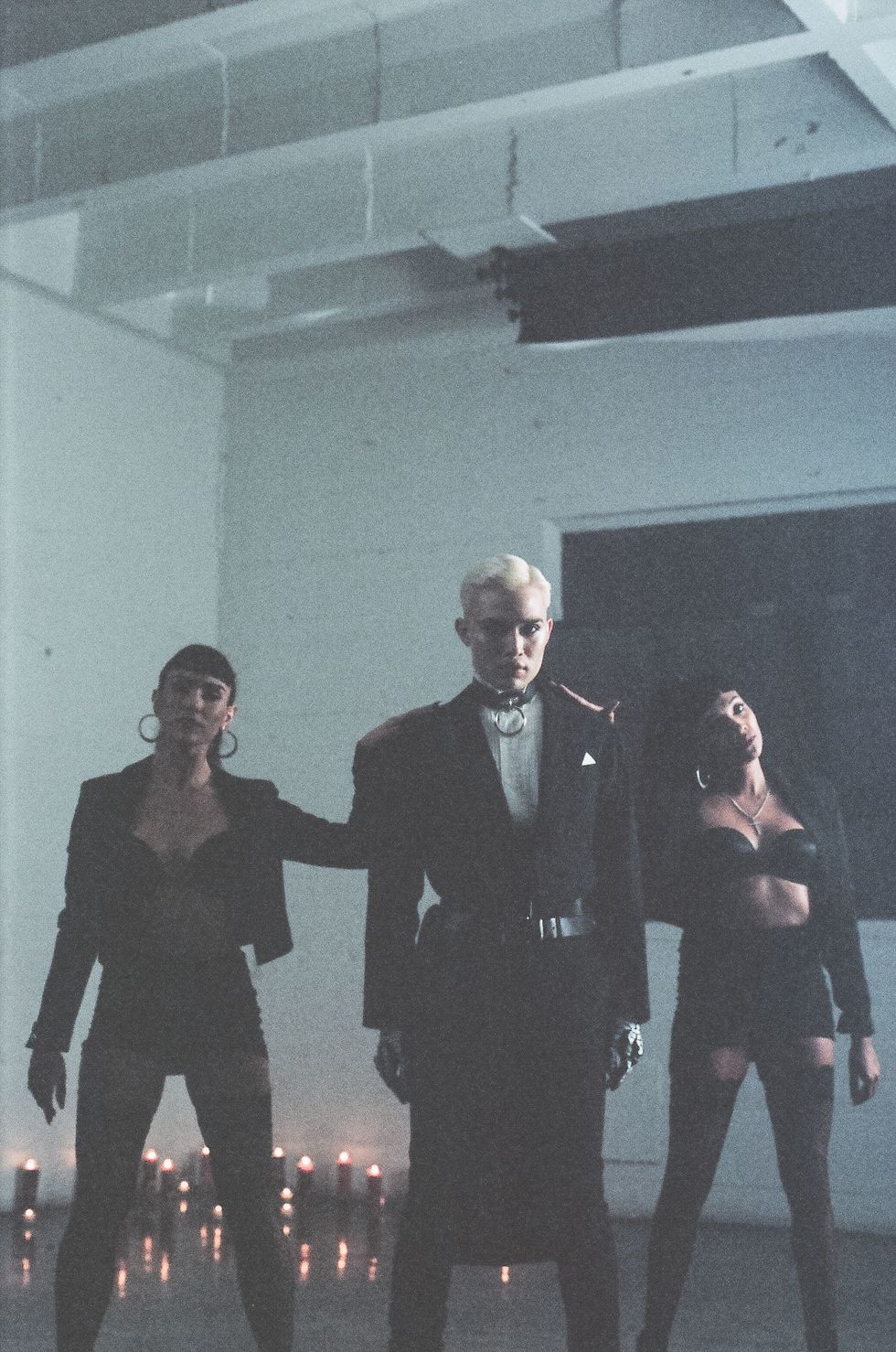 Photography: Alex Harper