Csey Cadwallader's Debut
All eyes were on Mugler in Paris as Casey Cadwallader debuted his first runway collection since being named creative director in December 2017. Until his models took the stage, all we'd seen from the former design director of Acne Studios' pre-collections was a campaign earlier this year for the 25 piece RTW fall 2018 collection he created in eight weeks. Stripped down and effortlessly beautiful, nine women (including G.O.O.D. Music protégé 070 Shake and '90s supermodel Debra Shaw) were photographed outdoors in natural lighting in a range of pieces that embodied the brand's heritage as a home for powerful women. This energy ran through his spring 2019 runway debut, albeit with a modern twist. Equal parts masculine and feminine, the impeccably tailored silhouettes were a perfect fit for our more genderfluid age.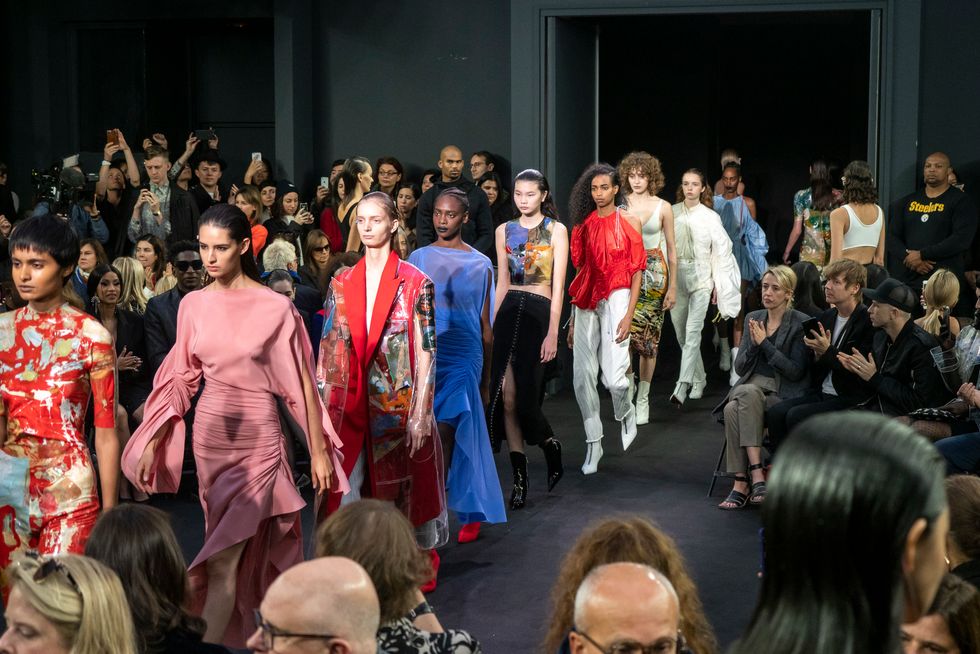 Invasion of the Ear Snatchers
For Mugler's ear-snatching jewelry, Cadwallader enlisted the talents of designer Marco Panconesi. It wasn't the first rendezvous for the young Parisian jeweler and the creative director; Panconesi contributed a stunning set of silver and gold earrings for the RTW fall 2018 campaign. Like those eye-popping earrings, the more scaled back variety for the spring 2019 show gave an almost alien touch to the models thanks to a fitting that went around the back of the entire ear to show only a delicate line of balls in shades of black, white, silver, gold, yellow, and blue.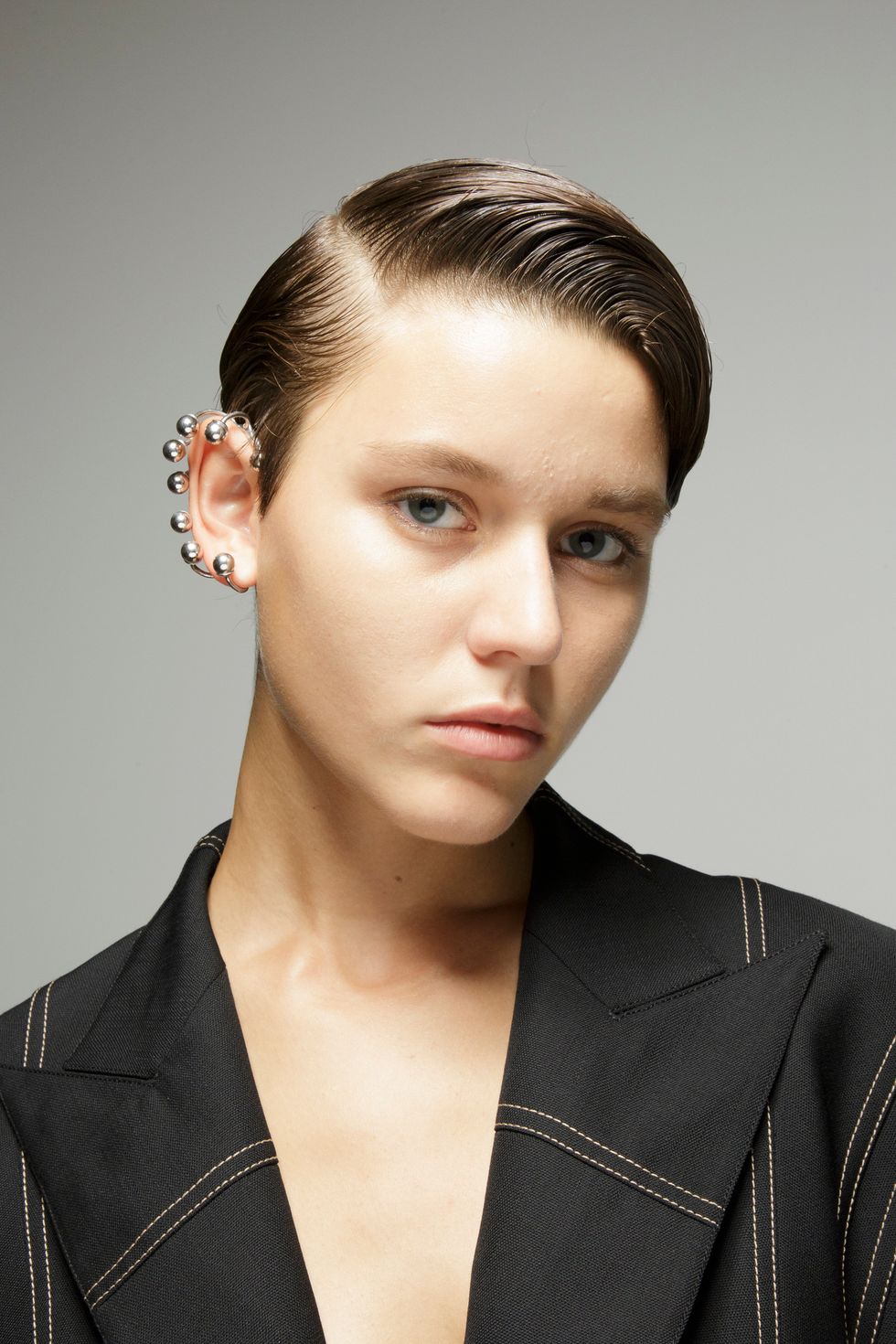 Cycling Shorts
Somewhere, Kanye West is smiling a radiant smile as he watches the cycling shorts that formed the backbone of his Yeezy Season brand become fashion's favorite trend. The spandex shorts have appeared throughout Fashion Month and, at Mugler, they were a dominating presence from the very first look. Throughout the show, the designer gave the activewear-turned-streetwear staple a unique spin with all-over liquid latex print, line-stitched, and color blocked varieties.
Samara Scott
Cadwallader continued his love affair with the works of British artist Samara Scott this season. After tapping her to help create a trench coat for fall 2018 that featured liquid trapped between layers of PVC. For spring 2019, Scott's style of reusing a medley of found objects in her art lent a level of artistic chaos to the show. Everything from cigarettes and garbage bags to nails and old batteries were used as inspiration for garments.
Parachutes
In a perfect visual analogy for his runway debut, parachute fabric appeared across a few of the final looks in the spring 2019 show. Repurposed as a blouse, dress, and insanely billowing shirt, the material felt like a sly nod to the wary: Casey Cadwallader has stuck his landing.