Earlier this month on a chilly Thursday evening, in Berlin's historic Mitte neighborhood, crowds of people lined up outside an abandoned supermarket for an all-night blowout. Though it appeared to resemble your typical club outing in the German capital, this bash was put together by Browns, the London-based luxury boutique known for its mix of young and established designers.
The party was the beginning of a three-day schedule of events that brought the worlds of fashion, art, and music together under one roof. Once inside the venue, guests were exposed to a selection of items curated by the Browns buying team, spanning everything from Jacquemus "Le Chiquto" micro bags to coats made from deadstock fabrics by Ahluwalia Studio. Performances from IAMDDB and Juliana Huxtable had the crowd on their feet into the small hours.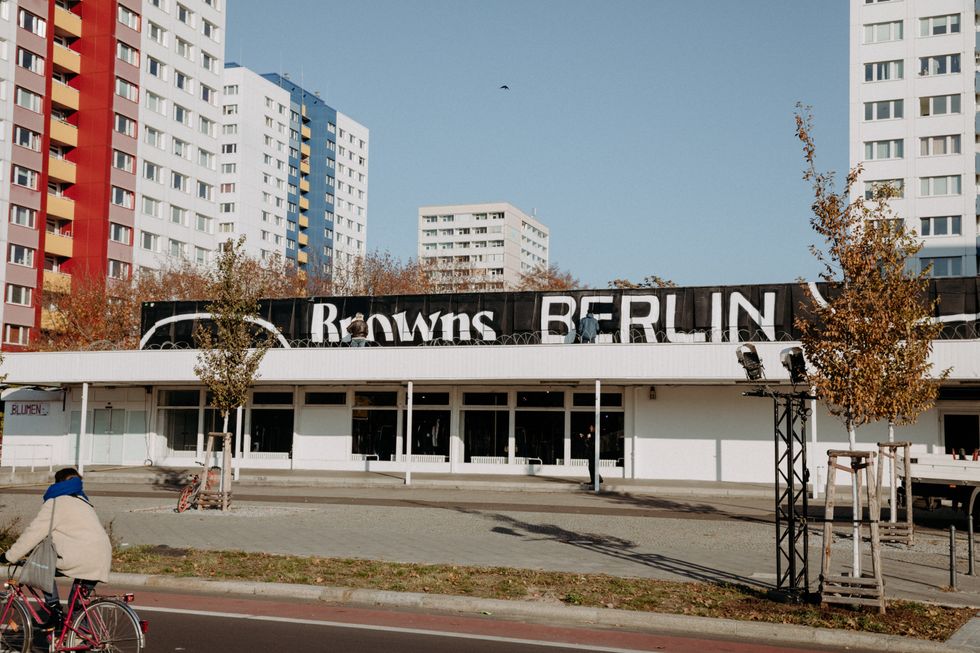 Browns Berlin marked the third chapter of the brand's ongoing Nomad series, following pop-ups in east London and Los Angeles. (The east London location in Shoreditch has since become permanent.) Since the company currently operates only two stores, the Nomad initiative is a way of interacting with new markets and getting customers to physically experience the brand.
For Browns' buyers, Berlin was an attractive location due to its unique approach to fashion and style. "It's very creative," Dean Cook, head of menswear buying at Browns, told PAPER at a preview of the installation. "At this point, I think Germany is top five of destinations in terms of consumers so it's good to bring out a physical presence to the country. And Berlin especially, because it's such an amazing city. So raw. And that's why we chose younger designers because they really fit in nicely with the rawness and the edginess of the city."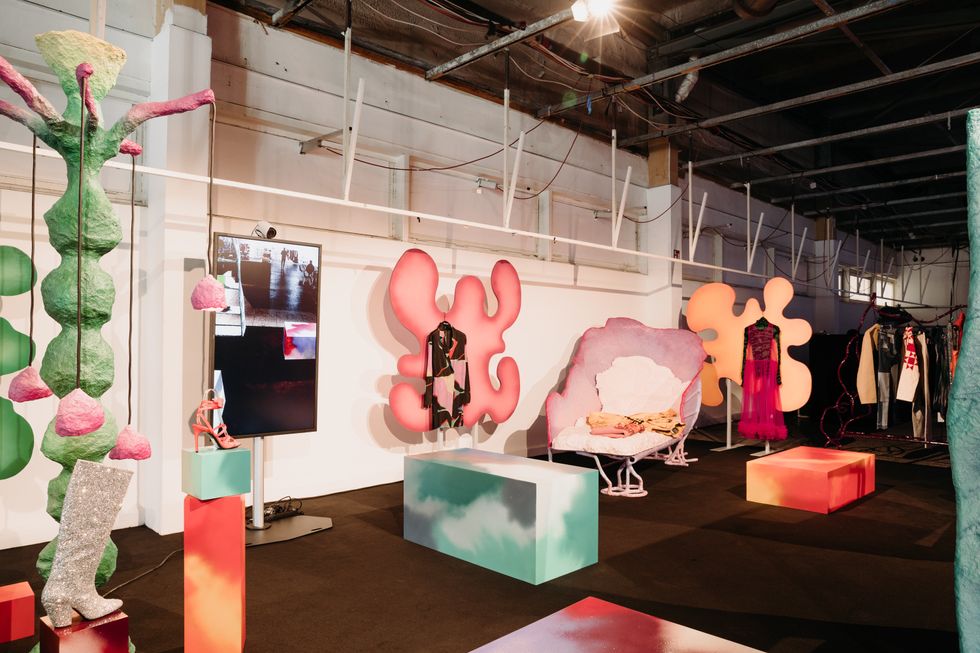 The Berlin fashion edit, then, reflected the city's eclectic tastes and experimental approach. "Part of what we wanted to do was bring this new talent here, but we obviously at the end of the day are a retailer, so the research that we did before was not just what Germany buys, but specifically to pinpoint what orders come through to Berlin," chimed in Ida Petersson, director of men's and womenswear buying at Browns.
"It was really nice because it really played into our hands in terms of what we wanted the concept to be. That we do so from a pure luxury moment," she added. "Don't get me wrong, they bought their Gucci, but then simultaneously, the Georgian brands, the Korean brands, the Japanese — anything that was new, they really embraced."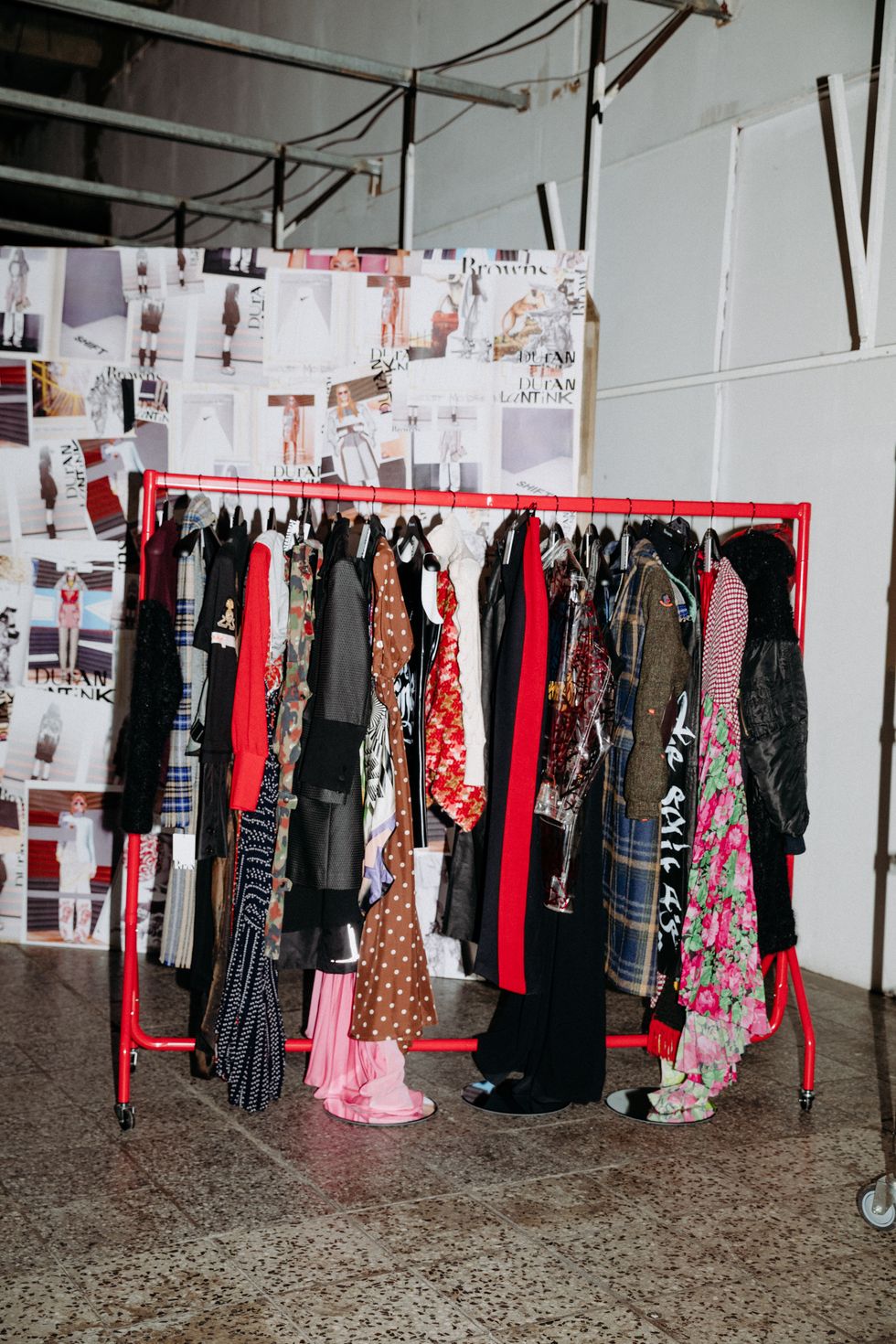 In addition to the ready-to-wear and accessories on offer, there were several activations and components that guests took part in. Free tattoos by Louis Loveless, palm readings by Truth And/Or Consequences, and a clothing exchange with Amsterdam-based design Duran Lantink (where he created new garments from your worn-out clothes) kept the itinerary packed with things to do. While panel talks with designers like GmBH and Priya Ahluwalia encouraged dialogue between guests and panelists about hot topics like sustainability and over-consumption.
With three global stops under its belt, the team is looking to see what has worked and how it will apply these ideas moving forward as Browns Nomad looks to new locations. "It's really about showcasing all of our brands," said Cook. "This is different to London, it's different from what we showed in LA, obviously we have completely new brands over here. So it's really about not repeating the same brand selection, the same concepts, even though we use the same furniture, which is great, but the actual concept is really different."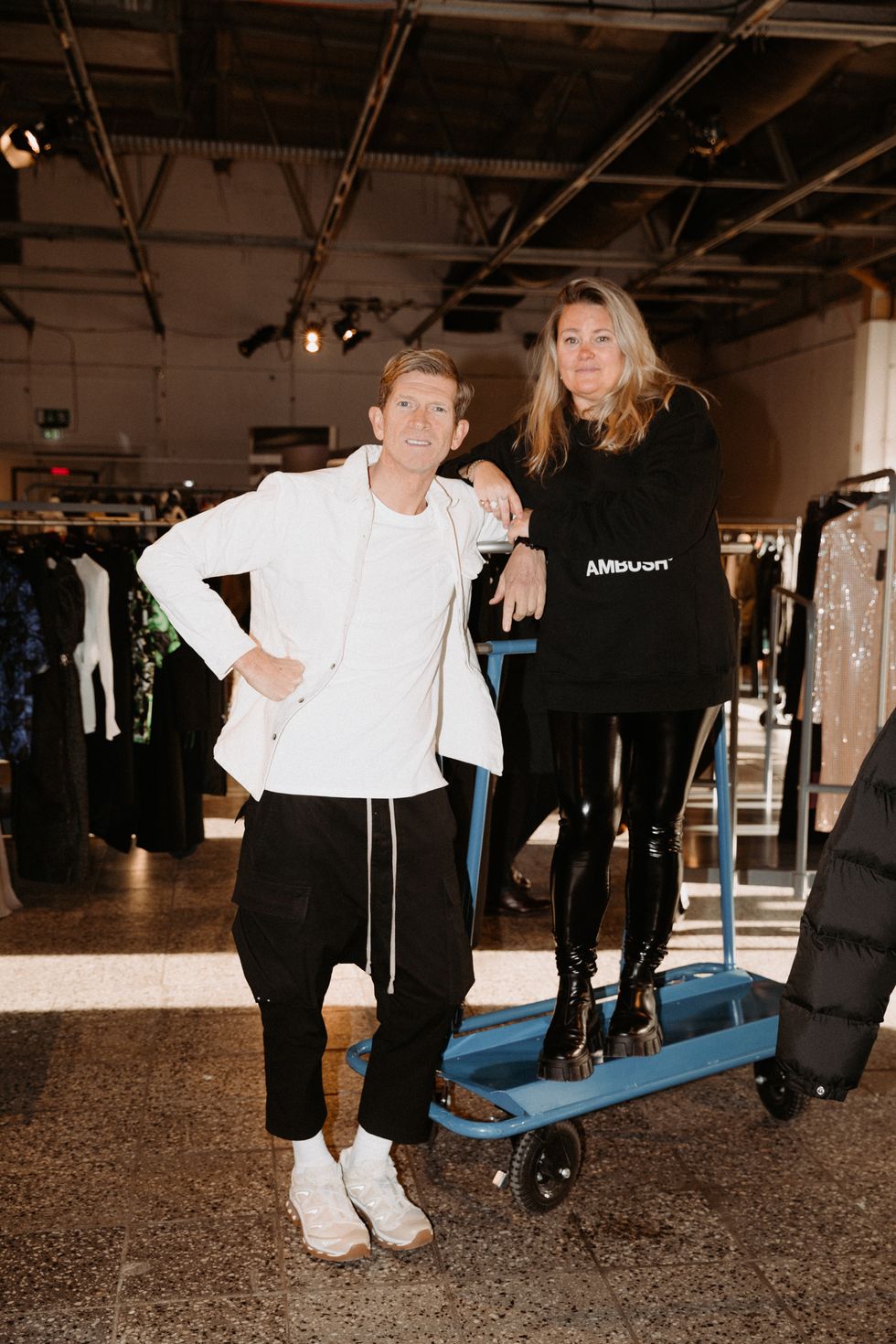 Dean Cook and Ida Petersoon
Meanwhile, the brand, which was bought by Farfetch in 2015, is celebrating its 50th anniversary next year and plans to move its flagship store on South Molton street to a brand new location on Brooks street. "One of the biggest things that we learned, which we'll be bringing to our flagship in London this fall, is really actually interacting with consumers beyond the product," explained Petersson. "Everyone's got product today. That's the truth. But by creating experiences and throwing in some fun, it's not necessarily something you have to buy, that's how customers engage today."
Photos Courtesy of Browns/Samuel Smelty