Sure, everyone likes to boost things up a little on the gram, but being caught in an outright lie re: how luxe you're living has to be among the most embarrassing (and avoidable) faux pas that can happen in one's lifetime. Fortunately, most avoid it unless they actually have the juice to back up their claims...and then there's Bow Wow. I've never, ever, seen anyone go as big as Bow Wow.
After posting to Instagram that he was heading to New York to promote his new show Growing Up Hip Hop (sounds like a goodie!) alongside a picture of a private jet on the tarmac, a Snapchat emerged online of Bow Wow in fact riding coach on a commercial flight.
Receipts: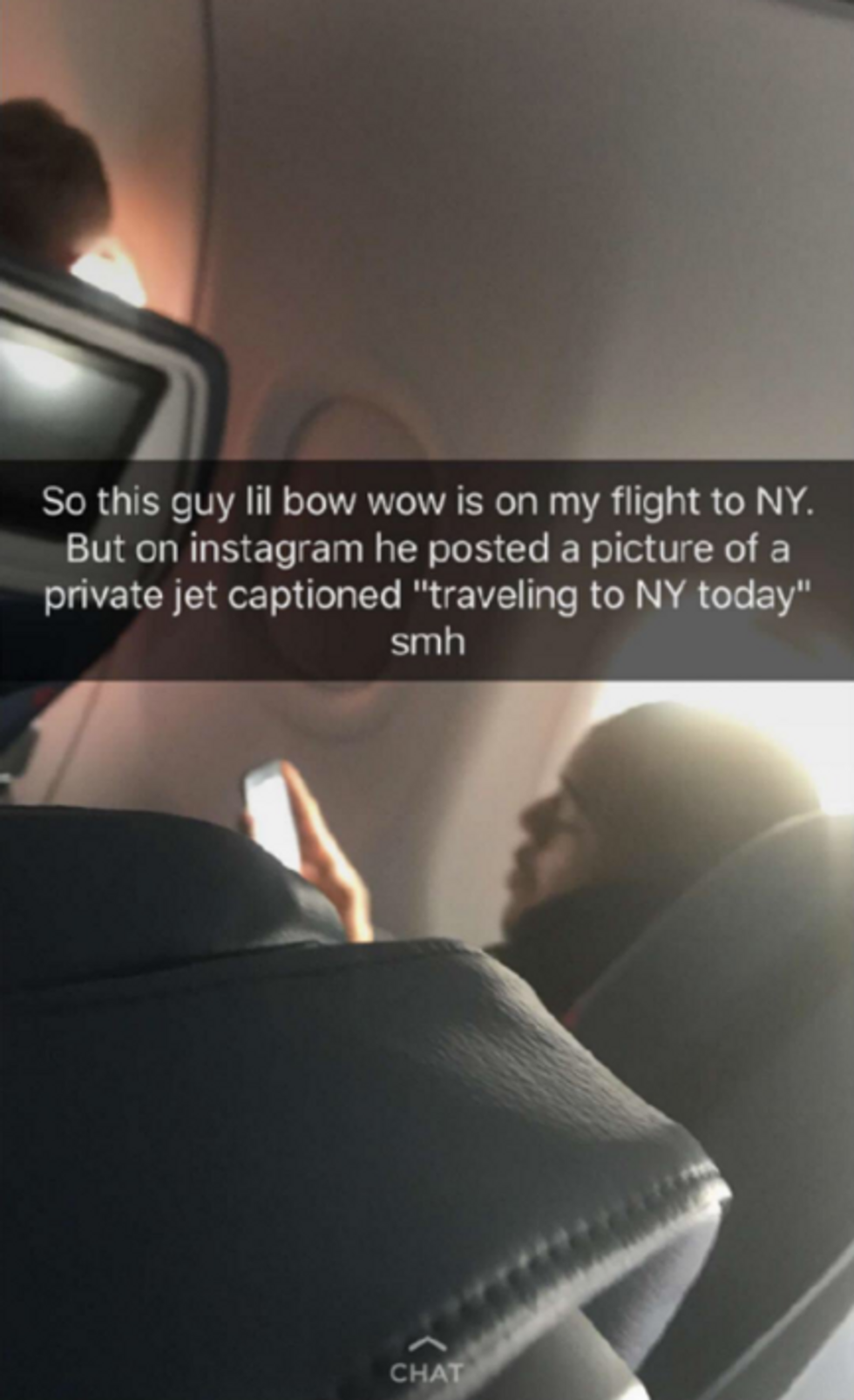 The shameless stunt has taken the Internet by storm, with many social media users creating similar flex-fails soon aptly coined #bowwowchallenge.
Bow Wow, goodbye.
[h/t XXL Mag]
Images via Instagram, Twitter