After a nude photoshoot they did for British Vogue went public, supermodel sisters Gigi and Bella Hadid (and Vogue) received criticism for the nude family affair and the appearance of heavy Photoshop. But the Hadids are no strangers to criticism, and after mom Yolanda Hadid first defended her girls' decision, Bella doubled down with another nude photo for Instagram.
Related | Bella Hadid Like You've Never Seen Her Before
Bella's stylist, Mimi Cuttrell, shared the image (now removed) of the model wearing a nude thong and a puppy for coverage.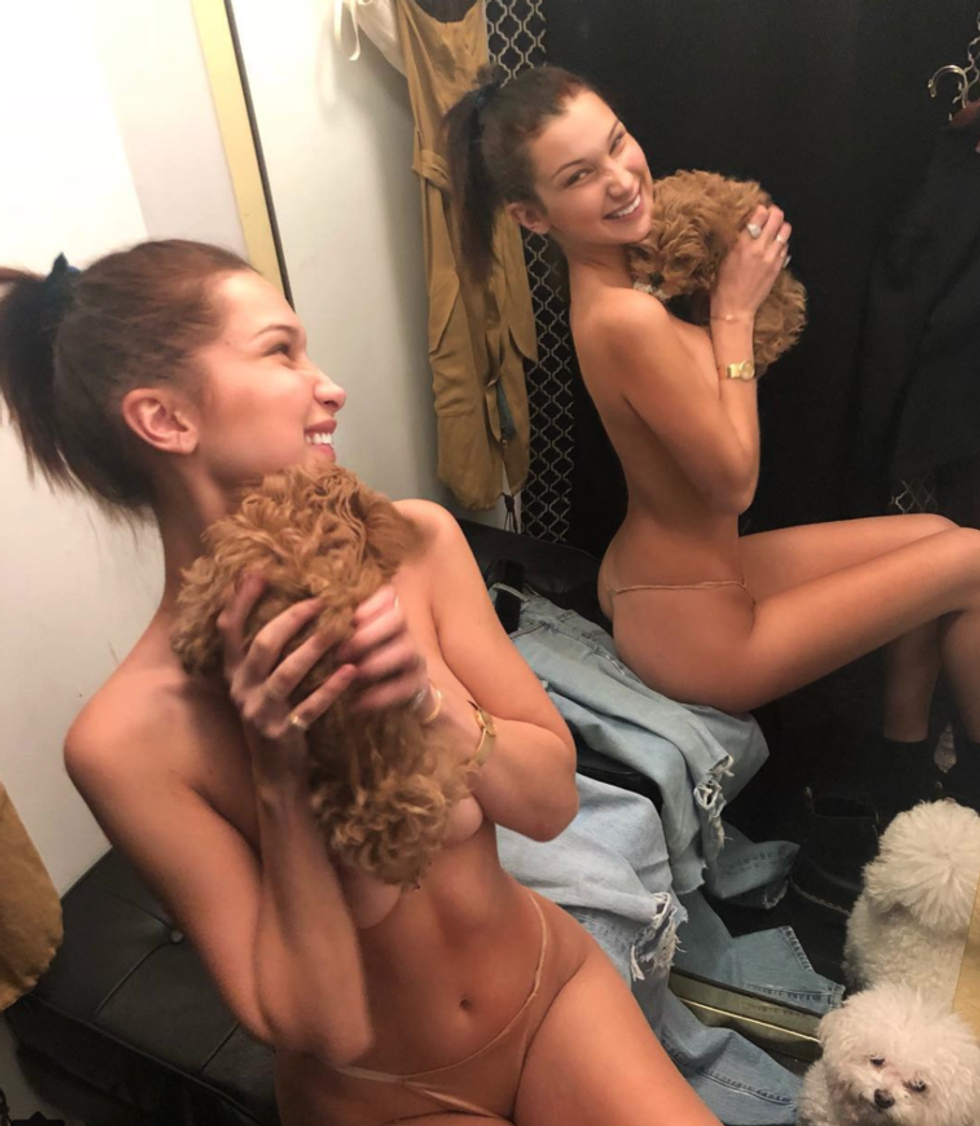 Women are criticized for most decisions they make, and when they're in the public eye the judgment is compounded tenfold. Perhaps like Bella, we should all just do whatever the hell we want.
Photo by Nicolas Moore