Gigi Hadid, the incredibly famous model who continues to grace runways all over the world despite her widely criticized for her less-than-ideal walk, struggled again yesterday at the Anna Sui show, during which she lost a shoe. While this might have crippled a model without friends or equally beautiful siblings to provide a shoulder to lean on, Gigi was lucky that sister and fellow model Bella also present to lend a helping hand.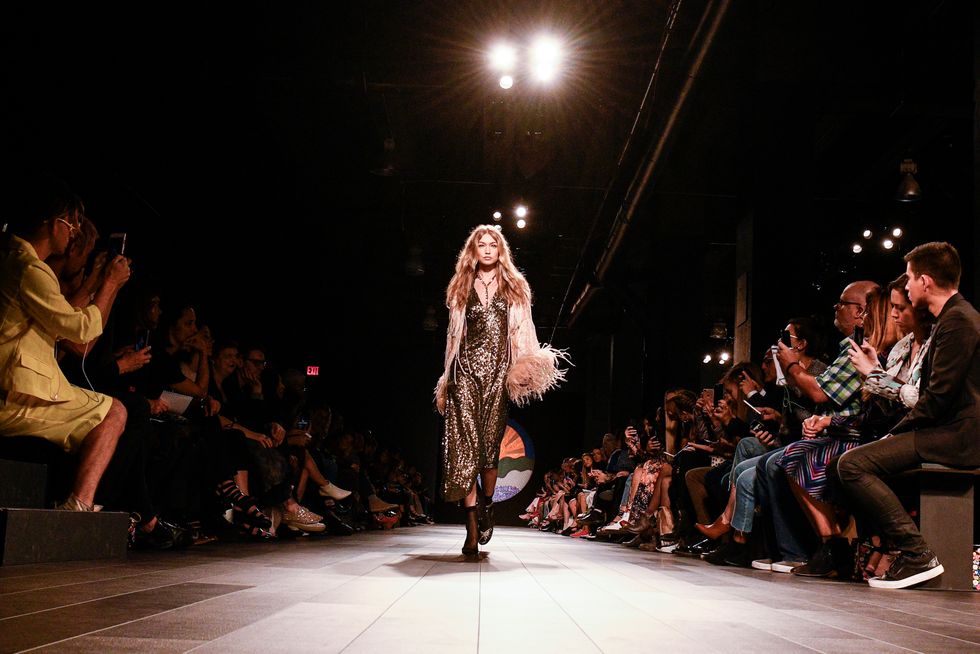 How Gigi lost the rogue platform heel in question remains a mystery as the shoe featured an ankle strap, but that's besides the point. What's important is the audience "barely" noticed.
And then there was Bella, for the final walk, because apparently there were no other pairs of shoes.
What are model-sisters-booked-in-same-show for?
[h/t Harper's Bazaar]
Images via Getty