There were several great things to note at Victor Barragán's Spring 2020 show during New York Fashion Week: models with artfully placed hickies, smudged club makeup, patchwork denim, sheer outfits, and racy cutouts.
The queer designer's penchant for recreating the vibes of Mexico City's nightlife scene was obviously not without a commitment to real-life touches, but one other thing stood out on the lively runway. Barragán showed a pair of bags that were anything but skimpy.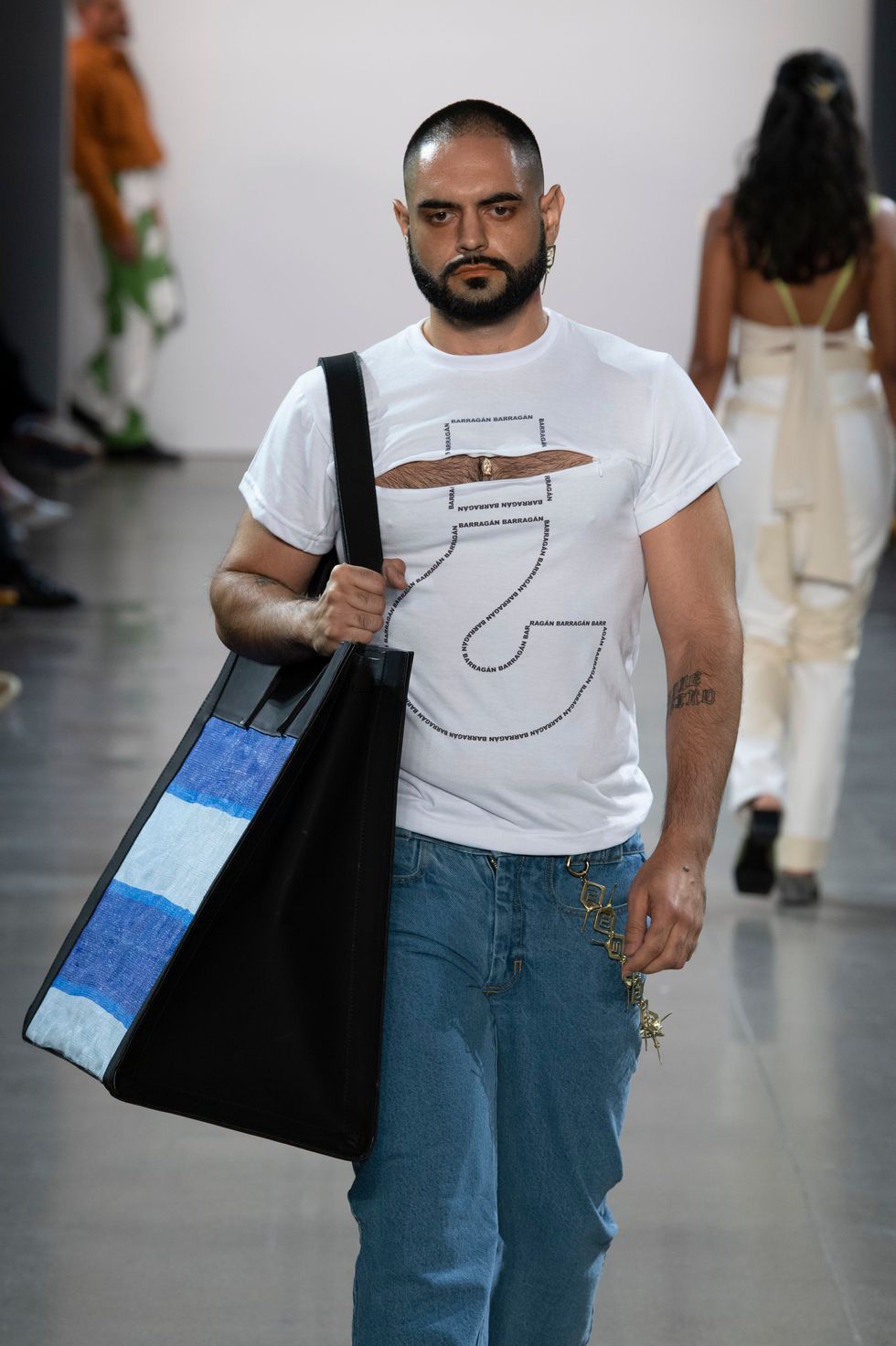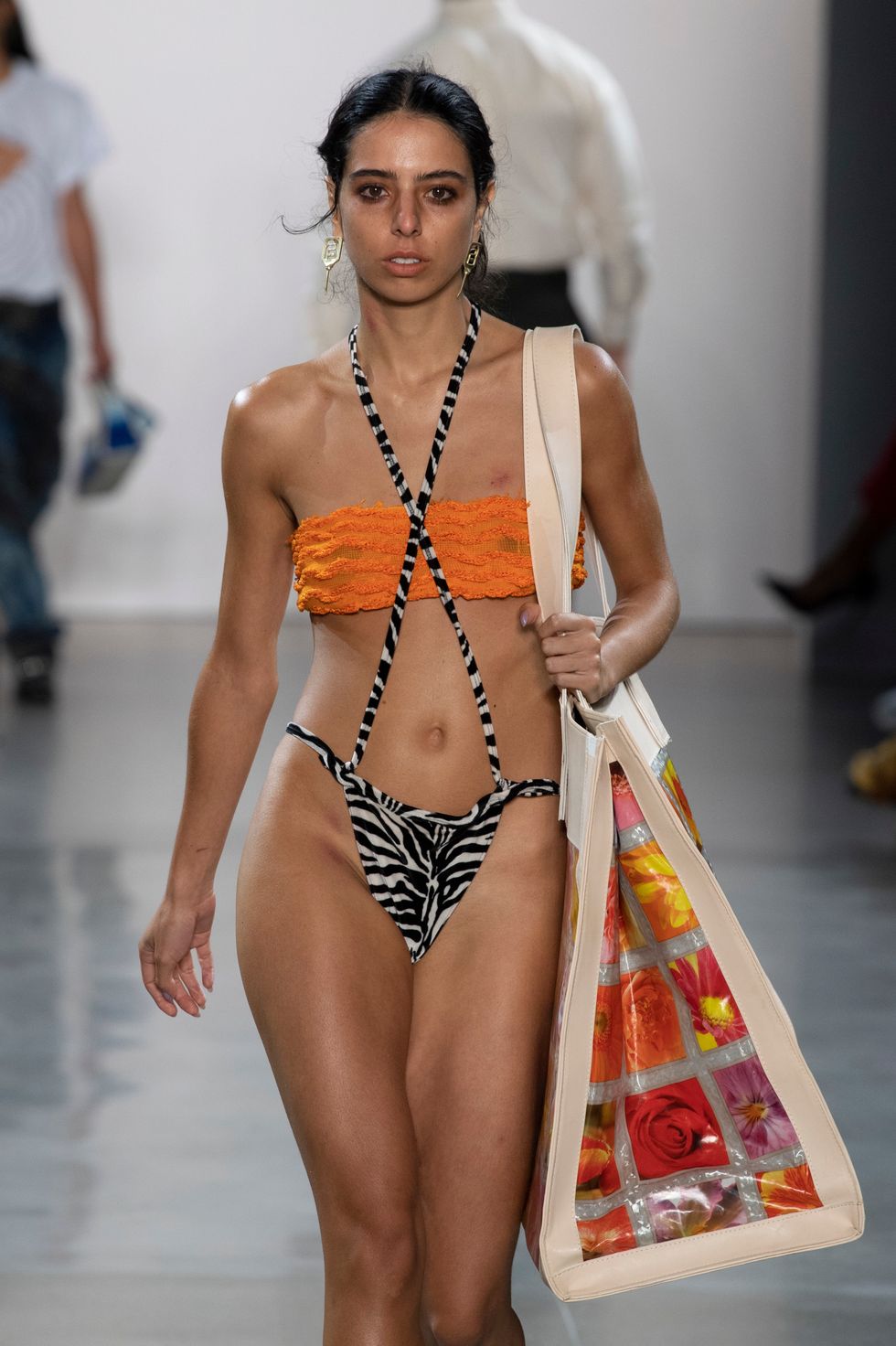 Dwarfing a bikini-clad model next to her enormous flower-print tote, the TSA-defying look is the stuff of carry-on dreams. Overhead compartments be damned — this is what you need for your next weekend (or weeklong) trip, and could even double as a sleeping bag for camping trips.
The more subdued version of the accessory came in black leather with blue paneling, and was paired with jeans and a tee slashed to reveal an ample patch of the model's chest hair. It looked like he hd been fighting off the throngs trying to bag this larger-than-life accessory.
Barragán is nothing if not versatile, though, and he's definitely no size queen. The CVFF nominee also sent miniature bags down the runway, some of which had matching companions fastened to the waist for double the effect.