Swedish artist, DJ, dance-music producer, and superstar Tim Bergling, a.k.a. Avicii, behind such hits as "Wake Me Up" and "Fade Into Darkness" died this afternoon in Muscat, Oman, according to a statement from his rep. He was 28, Variety reports.
"It is with profound sorrow that we announce the loss of Tim Bergling, also known as Avicii," the statement reads. "The family is devastated and we ask everyone to please respect their needfor privacy in this difficult time. No further statements will be given."
Related | Avicii: The Genre-Bending Superstar
Avicii notably announced his retirement from live performance in 2016 for various health reasons. Over the years, he suffered from acute pancreatitis, in part due to excessive drinking. In 2014, he had his gallbladder and appendix removed.
He posted the following statement on his website last year: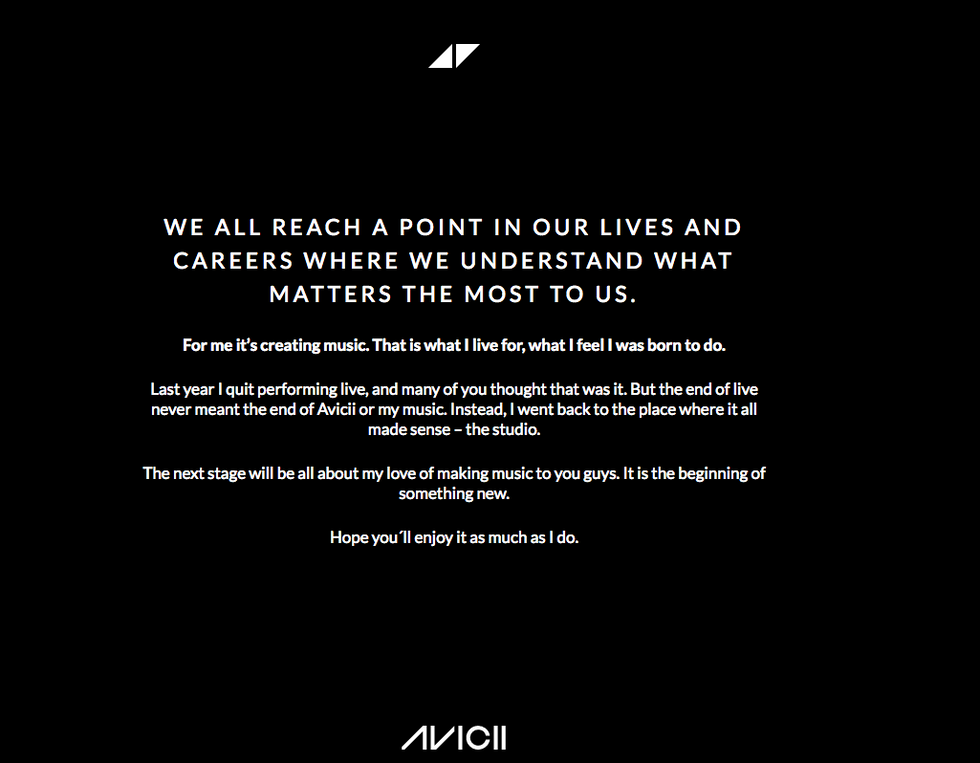 Photography: Albert Sanchez for PAPER