Electro-pop singer Raquel Undheim has been singing sweet tunes and living up to her artist pseudonym, Asukal, which is the Tagalog word for "sugar." We first heard the artist, who grew up in Manila, Philippines, sing about romantic love and breakups in her debut EP Purity. And a year later, she came out with a dreamy single, "U Alone." Now, she ushers in a new era in her music with her latest release, "My Gurl."
Asukal doesn't lose any of the sugary goodness that has always been present in her bops. The playful and bright synth sounds, and the rhythmic flow of catchy danceable beats are all still there. But this new song somehow takes on a more mature tone, and shows how much the artist has grown over the past two years.
PAPER interviewed Asukal over e-mail to talk about "My Gurl," female friendships, and exploring the grittier side of her artistry for future music.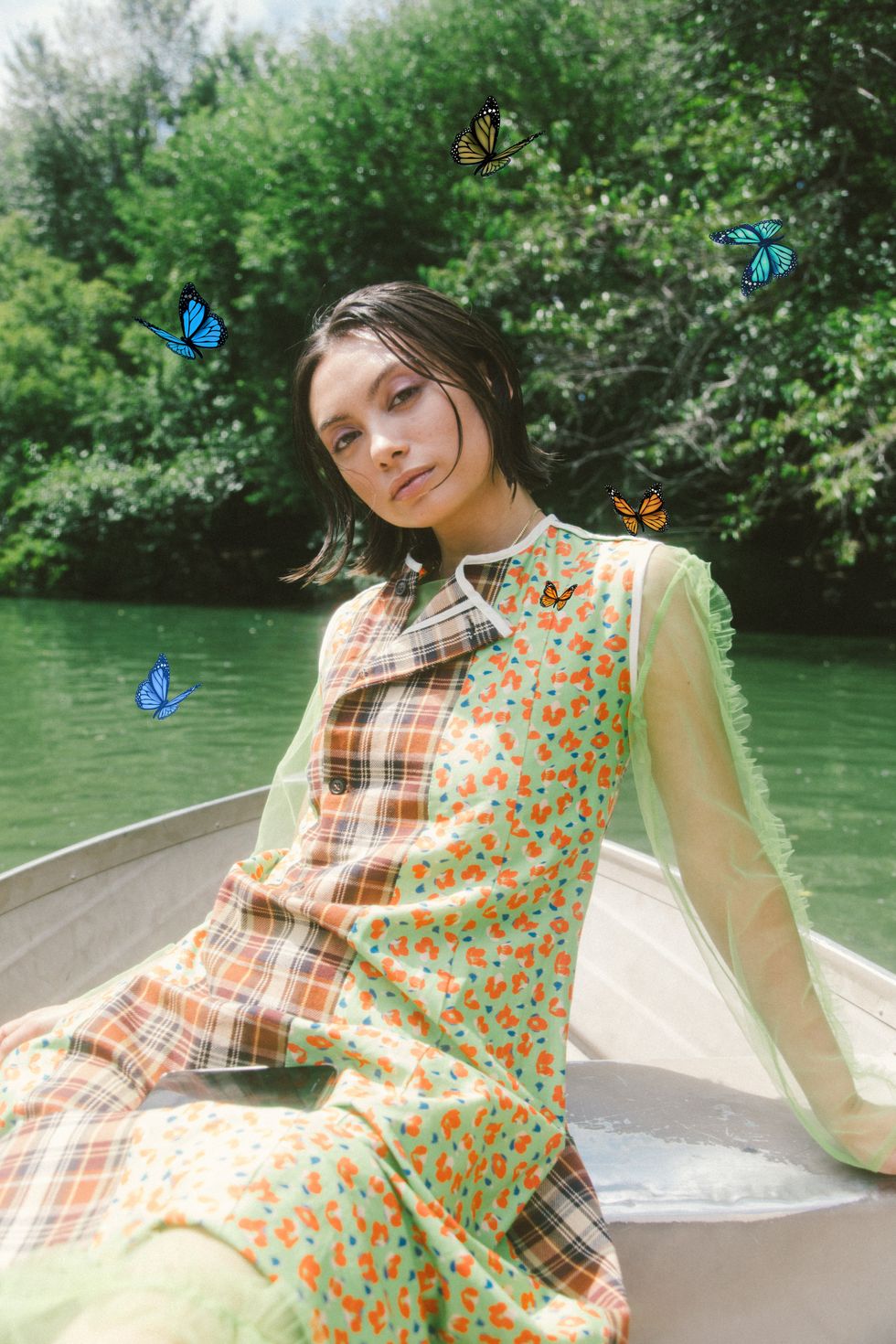 What have you been up to since "U Alone"? Has anything changed in terms of life and your creative process?
Since "U Alone," I've been working on a bunch of new music and I've played a few shows. I have a ton of new demos from earlier this year that are taking me forever to finish, possibly because I was at a standstill for awhile with what I wanted my new sound to be. I just went to LA last month and worked on new music for 2 weeks straight which was so refreshing and totally something I hadn't really been able to carve out time to do for awhile. It was productive and gave me a better sense of the direction I want to go musically. I'm learning more about how I work because when I buckle down, I can make a solid track in a few hours which is how I made "My Gurl." The idea of the song was floating around in my head for a few months along with different sounds and melodies I had in mind, but once I actually sat down to produce it, the song came very quickly and naturally.
What inspired "My Gurl"?
During the time I wrote this one, many of my friends were going through painful situations whether they were break-ups, being worn down by the city, career, or just not feeling themselves. It was important for me to listen and be available to just talk through everything. I wrote one of the verses for this song while traveling with one of my best friends on the train from Berlin to Amsterdam, and had that feeling of when you're looking out the window and feel like you're in a cheesy music video. I was like what do I do with this energy. Needless to say, I got SUPER inspired and just started writing out everything I admire about them and how lucky I was to have them as a friend. It seemed appropriate to spill out the best qualities of people I love in New York into a song whilst escaping New York and being away for a bit.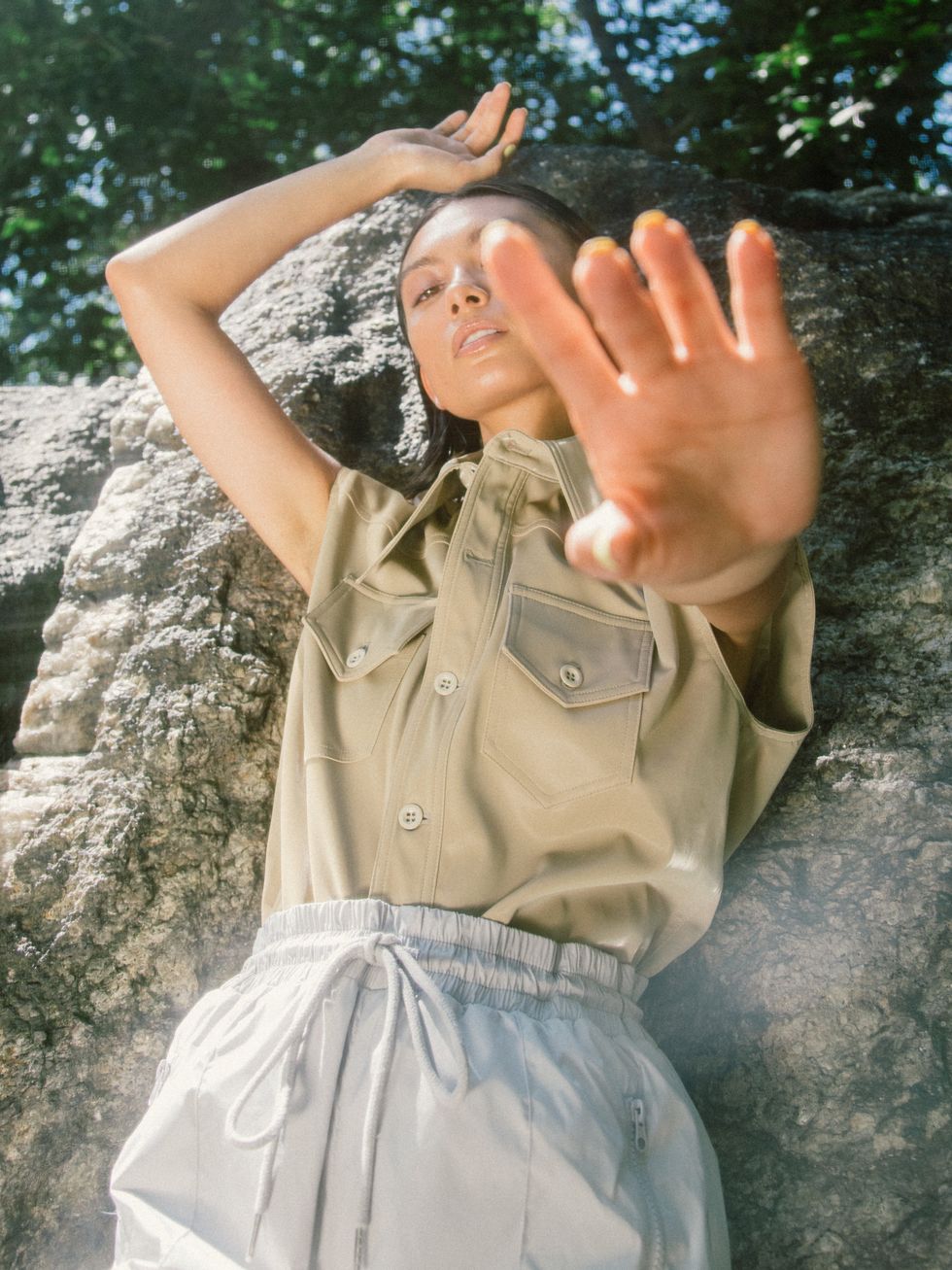 What prompted you to write the song? Was there a specific event/ instance that got you started with the song?
I guess it started with a conversation with a friend about our love/hate relationship with the city and how mentally draining it can be to get stuck in the same routine. This was right before we booked tickets to Europe to get away for awhile. From there, we just needed to remind ourselves of how abundantly thankful we are for our friends and community, and how lifting each other up with words of affirmation reminds us of our identity and worth. You feel yourself opening up, breathing better, and seeing life more clearly.
Your EP Purity was a post-breakup collection of songs, and "U Alone" was also alluding to a romantic kind of feeling. What for you was so special about singing to the tune of a different kind of love?
Well, between the EP and "U Alone" it was just important for me personally to not isolate myself or seek out the wrong kind of love after a break up and just to stay open to love in general. With "My Gurl," this love is full, authentic, and unconditional. It felt right to make a song about friends being there for one another through anything.
Does "My Gurl" set the tone for what your future work will be about? What can fans expect from Asukal?
My sound is ever evolving and my music taste changes all the time, but I've remained fairly consistent with the sound of this project up to this point and it does portray who I am at my core. However, some days I want to write a punk song or make really hard rap beats and then I'm like, how can I turn this into an Asukal song. I feel like these days I tend to write about how I mess up a lot and how uncertain the future is. "My Gurl" is definitely the purest form of myself and came from the sole desire to uplift my friends. Since I wrote this song, I've definitely worked on grittier and not as cute material and I feel like that's the direction I'm needing to explore more.