For many viewers, the Royal Wedding is a chance to indulge in a day of fairy tale romance. For lifelong royal watchers like myself, it's a chance to publicly check in on all the members of the extended royal family that we only see at the most public of royal occasions. The most fun is seeing how the youngest members of the family have grown up since the last public occasion. With that in mind here is Mr. Mickey's Royal Lovers Guide to All the Young Royals You Need to Know.
Related | The New Royals
Lady Margarita Armstrong-Jones and Charles, Viscount Linley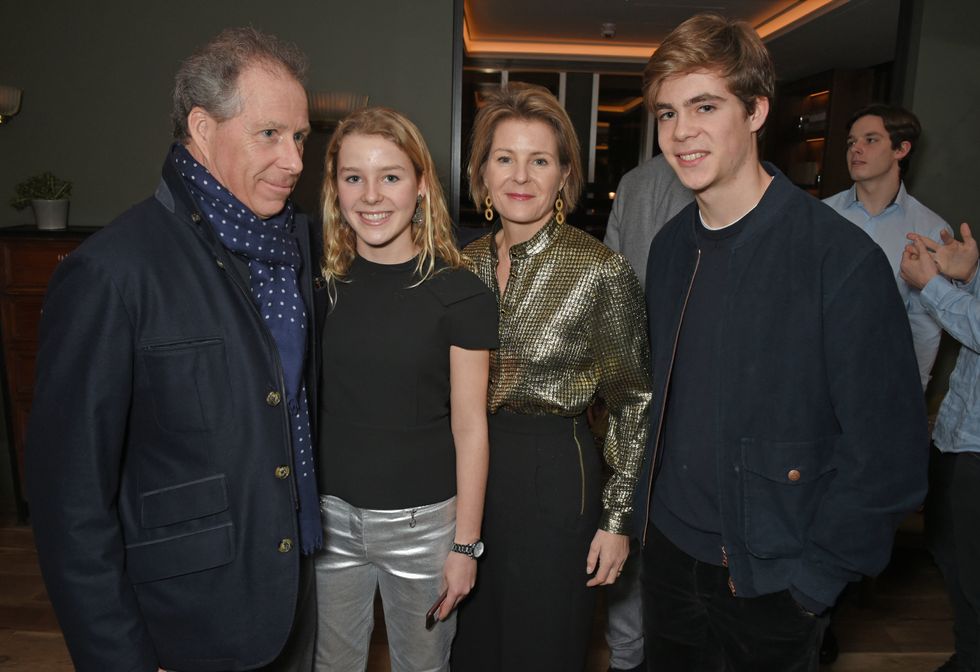 Earl and Countess Snowdon with their children Lady Margarita Armstrong-Jones and Charles, Viscount Linley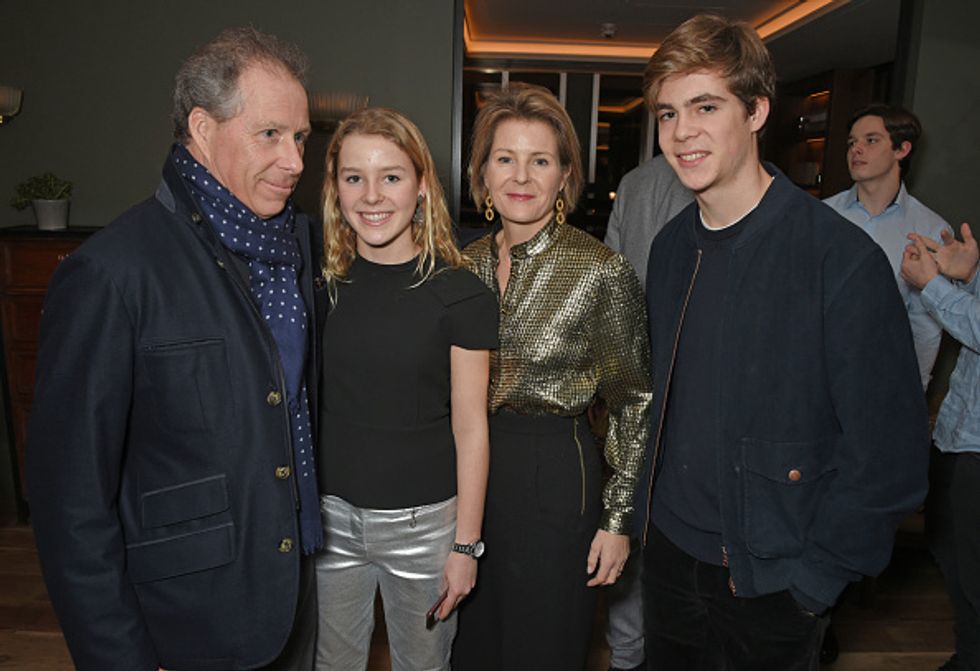 Earl and Countess Snowdon with their children Lady Margarita Armstrong-Jones and Charles, Viscount Linley
Lady Margarita is the granddaughter of the late Princess Margaret and daughter of Earl Snowdon. She'll have just turned 16 a few days before the wedding. She was a bridesmaid of the Cambridges wedding and is so adorable perhaps she'll be asked to repeat her bridesmaid role.
Her 18 year-old brother is Viscount Linley. He's a student at Loughborough University in Leicestershire.
The Grandchildren of the Duke of Kent, Eloise and Estella Taylor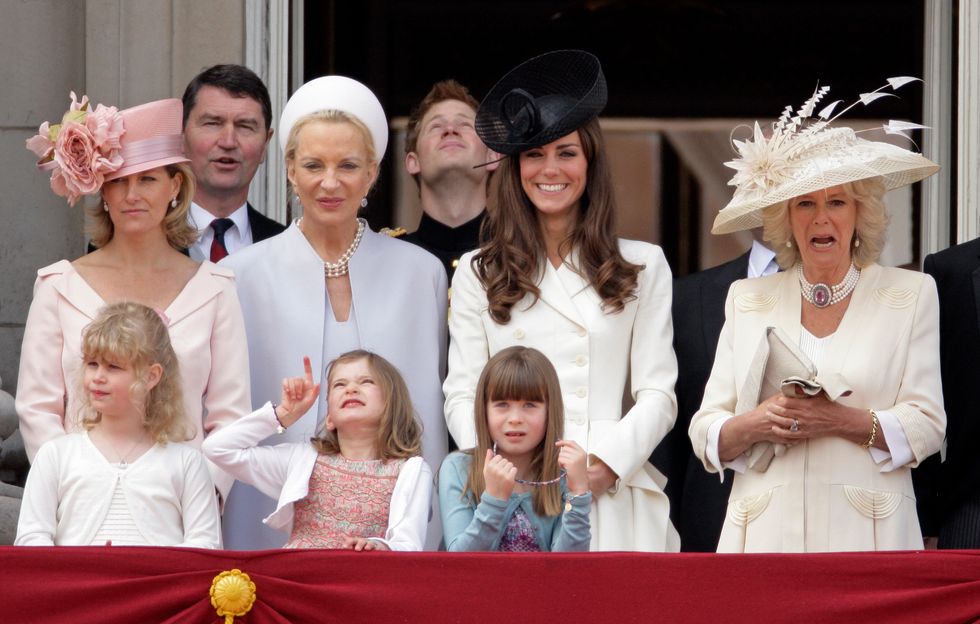 Front row Lady Louise Windsor, Estella Taylor and Eloise Taylor in 2011 on the balcony of Buckingham Palace in front of the Countess of Wessex, Princess Michael of Kent, the Duchess of Cambridge and the Duchess of Cornwall
Royal weddings love a teenaged bridesmaid and two lovely young ladies of the perfect age are sisters Eloise and Estella Taylor, the daughters of Lady Helen Taylor, daughter of the Duke of Kent. Lady Helen was the royal it-girl of her day (she turns 54 this month) and has worked as an ambassador for designer Giorgio Armani. She has two handsome sons Columbus and Cassius Taylor who are 23 and 21. Their little sisters are 15 and 13, the perfect age to be bridesmaids for their cousin Harry's wedding.
Lady Amelia Windsor, Lady Marina Charlotte Windsor and Baron Downpatrick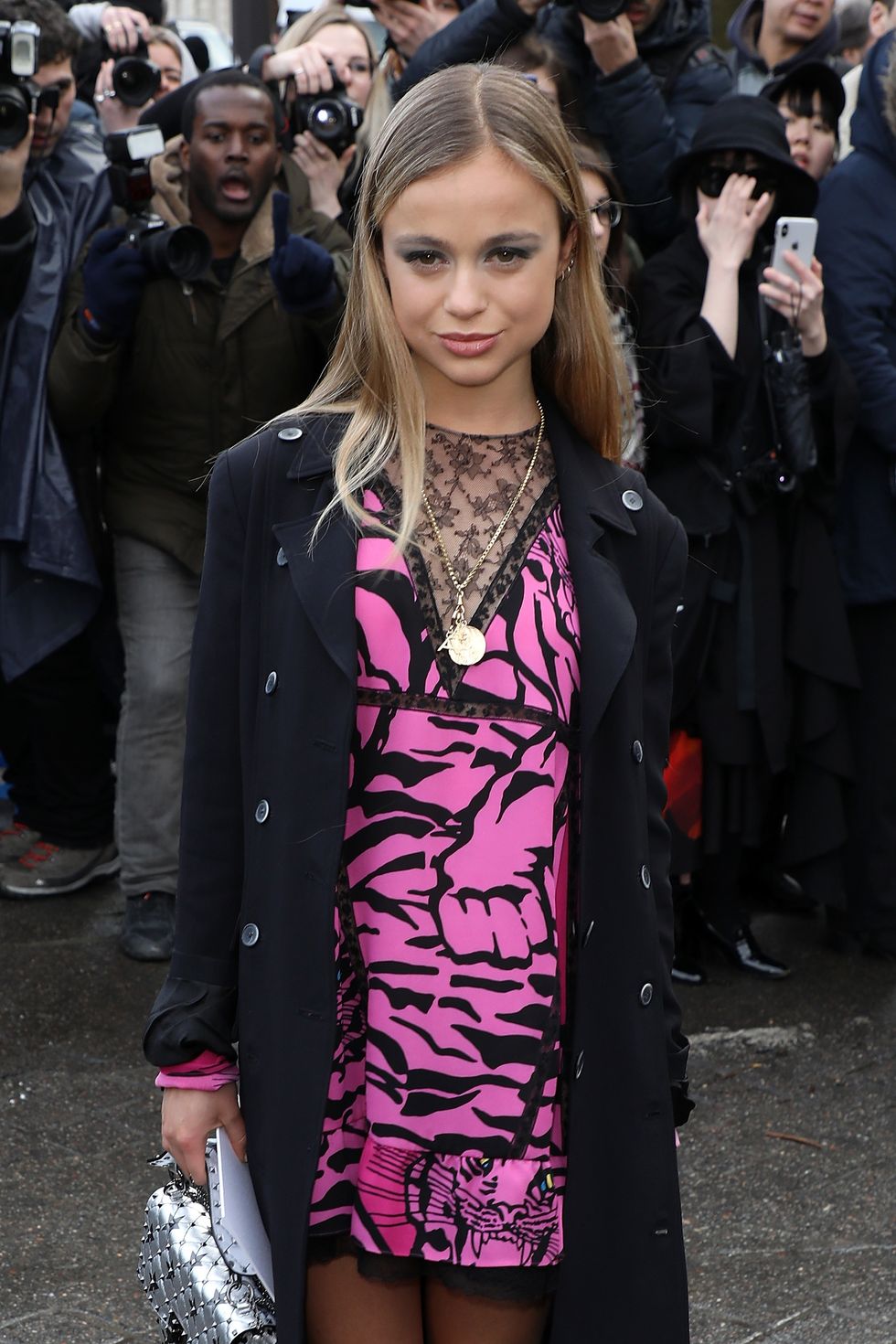 Lady Amelia Windsor
The glamour girl of the extended royal family is Lady Amelia Windsor, who works as a model for brands like Dolce & Gabbana. Tatler Magazine has called her "the most beautiful member of the royal family." She has two gorgeous siblings, Lady Marina Charlotte and Edward, Baron Downpatrick. They're the grandchildren of the Duke of Kent. Edward, turns 30 later this year and is the eventual heir (after his father the Earl of St. Andrews to the Dukedom of Kent. These three are unknown enough to get away with living the lives of normal young people, but famous enough among royal watchers to be favorites.
Lady Gabriella Windsor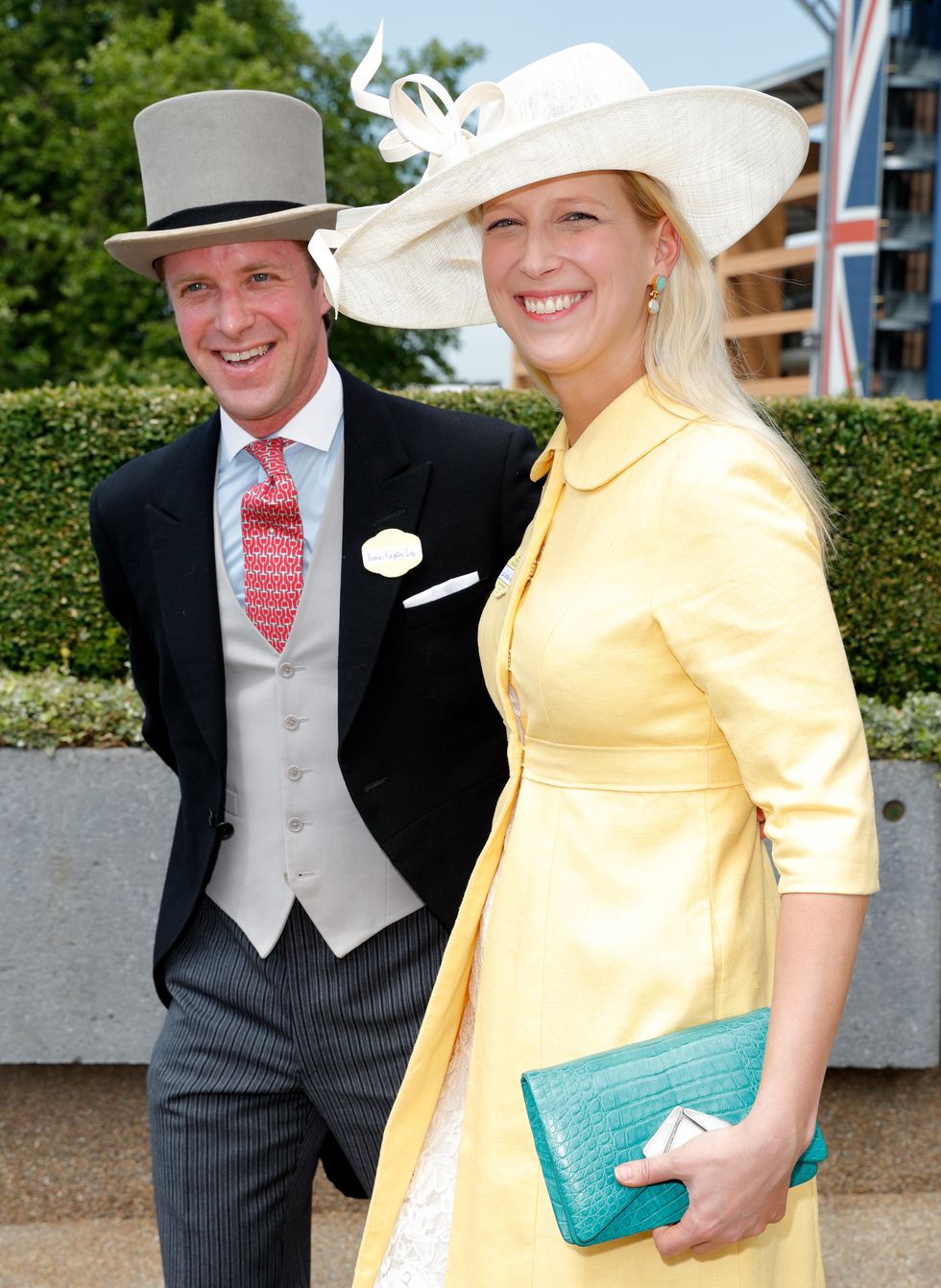 The daughter of Prince & Princess Michael Kent, 37 year-old Lady Gabriella Windsor is a freelance journalist who studied at Brown University.
Princesses Beatrice and Eugenie of York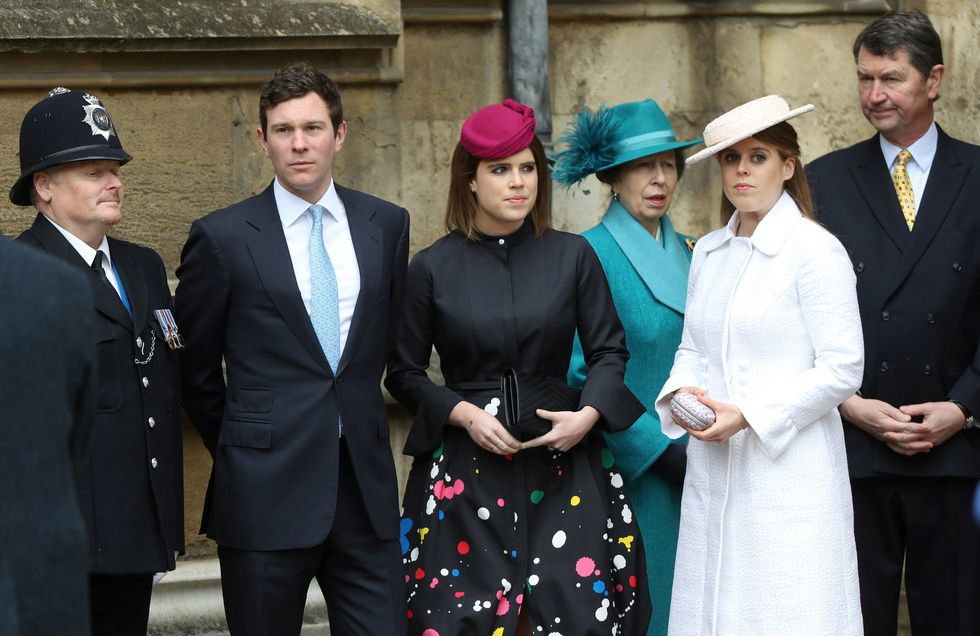 Princess Eugenie of York (in the pink hat) with her fiance Jack Brooksbank and her sister Princess Beatrice (in white)
Prince Andrew, Duke of York is one of Prince Harry's godfathers. If his daughters, the Princesses Beatrice and Eugenie of York were younger I would consider them possible bridesmaids but the tradition has been for attendants to be teens and children. Eugenie will no doubt attend with her fiancé Jack Brooksbank. The two are getting married at St. George's Chapel, Windor in the Fall.
James, Viscount Severn and Lady Louise Mountbatten Windsor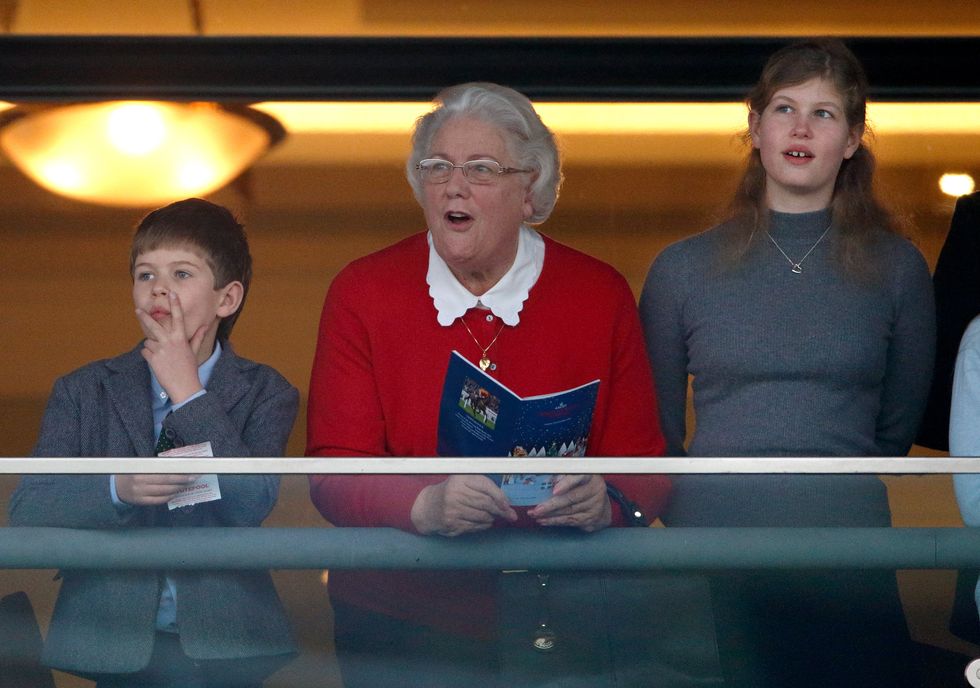 James, Viscount Severn and his sister Lady Louise Windsor with a charming elderly lady in between
The children of Prince Harry's younger uncle Edward, Earl of Wessex. Lady Louise is known as a favorite of the Queen and was a bridesmaid at William and Catherine's wedding. She's 14 now and the perfect age for a royal bridesmaid.
Her 10-year-old younger brother James, Viscount Severn would be a perfect page.
Lady Kitty Spencer and her siblings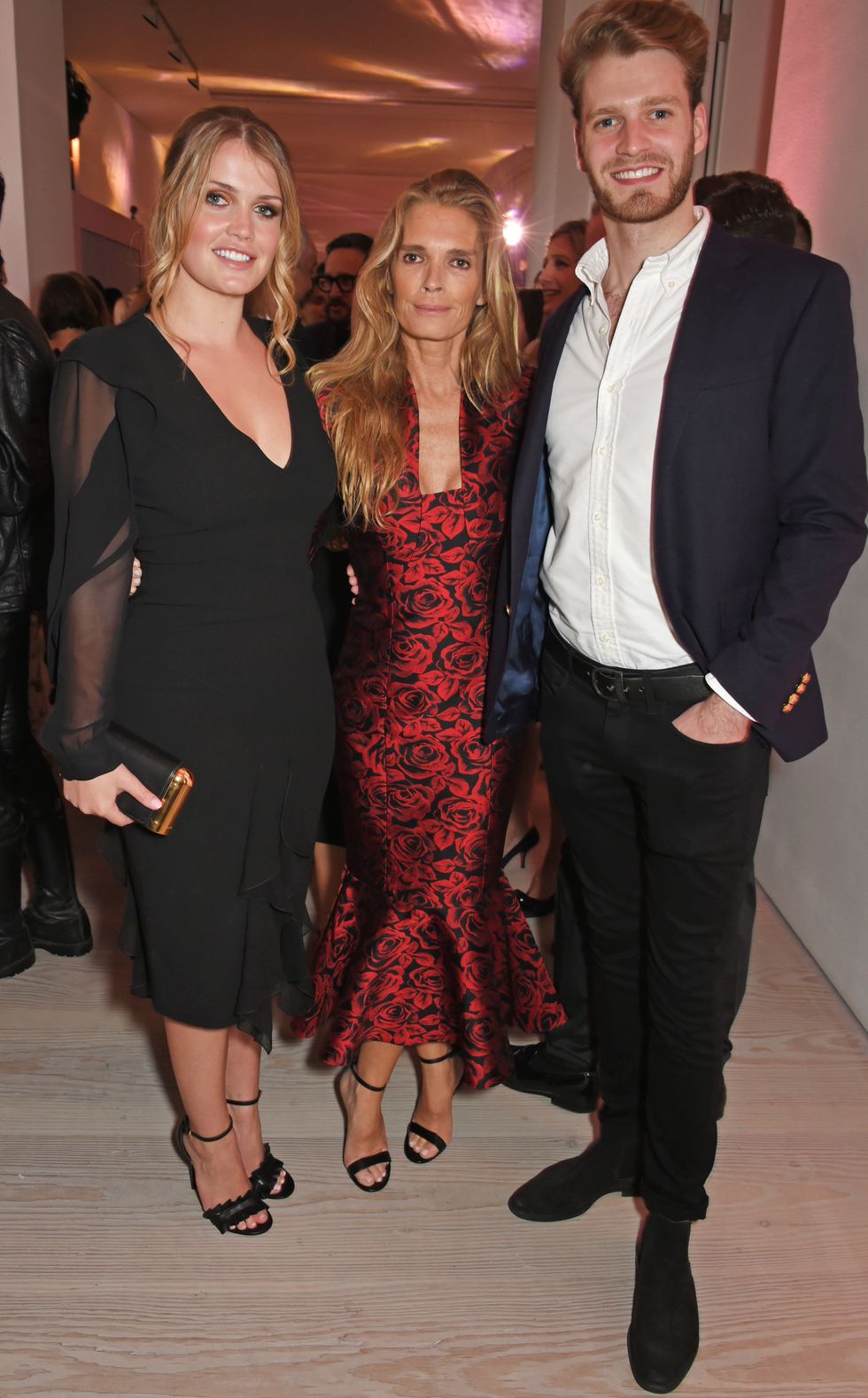 Lady Kitty Spencer and her brother Louis, Earl Spencer with their mother Victoria Lockwood
Harry's uncle, Earl Spencer is perhaps best remembered for the eulogy he delivered at the funeral of his sister Diana, Princess of Wales. He also happens to be father of some of the most gorgeous young aristocrats around. His eldest is Lady Kitty Spencer, who has appeared repeatedly on the runway for Dolce & Gabbana as well as being a cover girl for Tatler. Her equally sexy, equally blonde sisters Lady Amelia and Lady Eliza. The latter made headlines as a teenager when her boyfriend died in a car accident.
Amelia made more sordid headlines when she got involved in a late-night scuffle at a McDonald's in her hometown of Cape Town, South Africa. She was arrested and almost missed her cousin William's wedding.
Their handsome brother Louis, Viscount Althorp celebrated his 21st birthday a few years ago at the family seat Althorp which was attended by the Duke and Duchess of Cambridge (she was pregnant with her daughter Charlotte at the time). This group of siblings certainly know how to look glamorous and have fun so they're always ones to watch at any aristo-gathering.
George and Charlotte Cambridge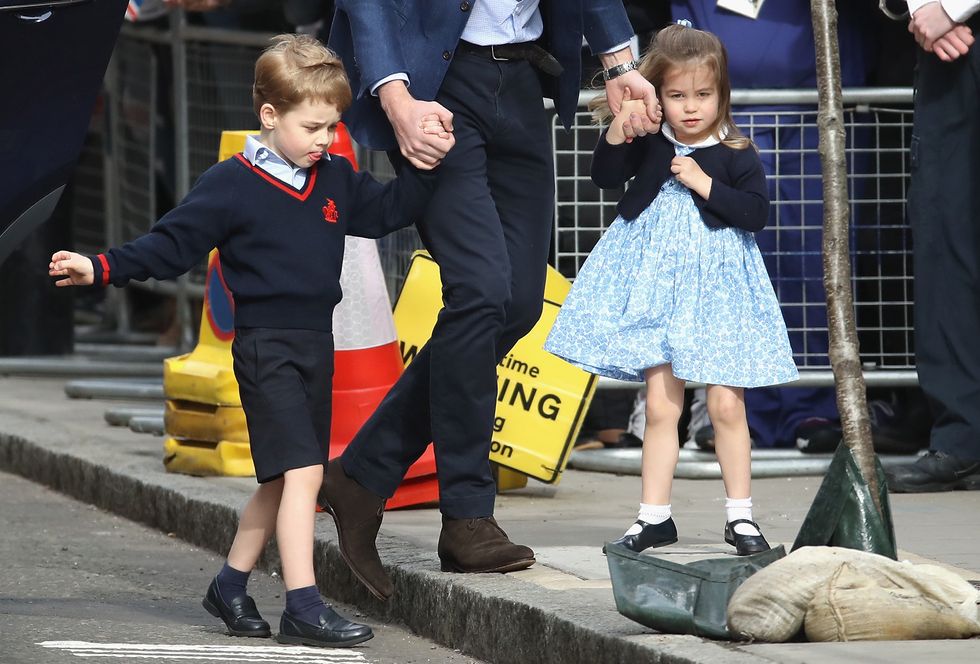 Prince George and Princess Charlotte of Cambridge
The scene stealers of the affair will no doubt be Harry's nephew and niece, Prince George and Princess Charlotte of Cambridge. George has already done wedding duty as a page at the wedding of his Aunt Pippa Middleton. George is almost 5 and Charlotte will have just turned 3, so they're the perfect ages to look adorable and steal the world's hearts as wedding attendants. The good news is also that with children that young they'll no doubt be wrangled by their mother Catherine, Duchess of Cambridge who's just given birth to a son. That means we'll get to see the Duchess chasing after the little ones which is always a hoot.
Photos via Getty