At an intimate studio in New York City, crowds gathered to watch young designer Jackson Wiederhoeft's debut fashion show and first full collection under his namesake label. The small space featured an elevated platform where a group of models posed, danced, and frolicked around with grand gestures and facial expressions.
Staging his debut show as a performance piece should not come as a surprise to those familiar with Wiederhoeft's work, as his obsession with theater and dance have long fueled his approach to design. (He almost became a costume designer at one point.)
"I always bite off more than I can chew," admits the designer, who spoke with PAPER prior to the show. "And I thought 'Why not do a full choreographed show for the first thing?' It's a theatrical performance over the whole stage with choreography, lights, and a story. I just love the magic and live performance and drama of it."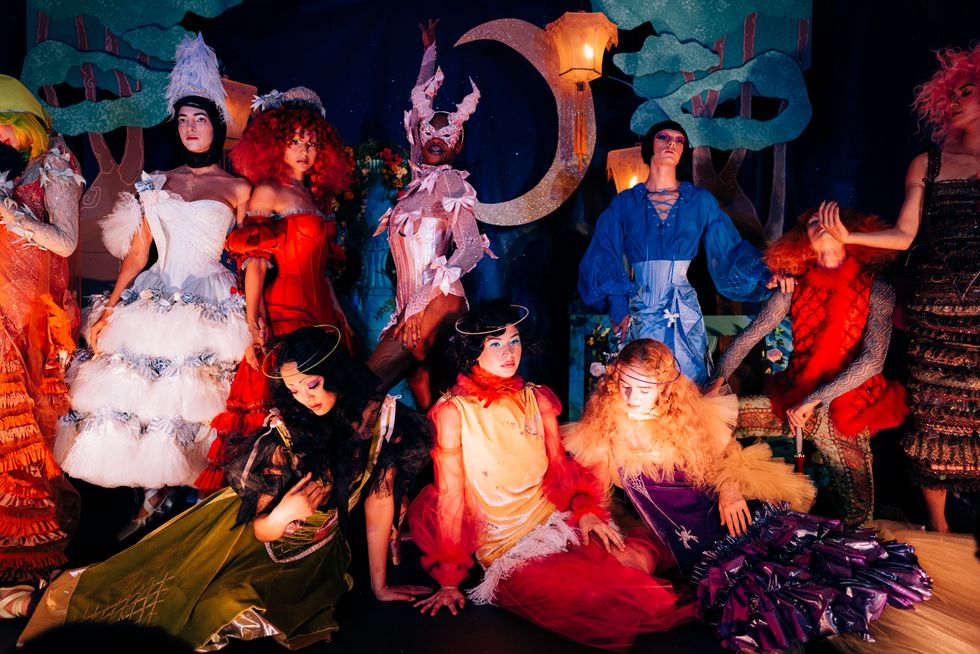 The show came about thanks to a small but passionate group of collaborators, including makeup by Raisa Flowers for MAC Cosmetics, hair by Sean Bennett for Tresemme, and producers Sara Arno and Serichai Traipoom of SoMad Studio.
"It was totally friends of friends, and friends of friends of friends," he quips. "There's four artists who share the space [SoMad Studio] and they all know so many people, so it was really easy to create this incredible team. There's 10 models and six of them are dancers, and a lot of them we were able to cast through word of mouth. So many people were really excited to be a part of it, like genuinely."
Once the curtains were released, models emerged in colorful, dramatic gowns and elaborate makeup and wigs. They danced around, evoking a fairy tale universe complete with knights, princesses, and dragons.
"When I design it always starts from story," he says. "I really love designing from characters. It's kind-of this buffoonery where everyone is silly and there's no antagonist, everyone is dumb and having fun, and just doing themselves. I just wanted it to be a celebration of all these things I love and things that are just totally impractical but would bring a smile to people's faces. That's really why I wanted to make this."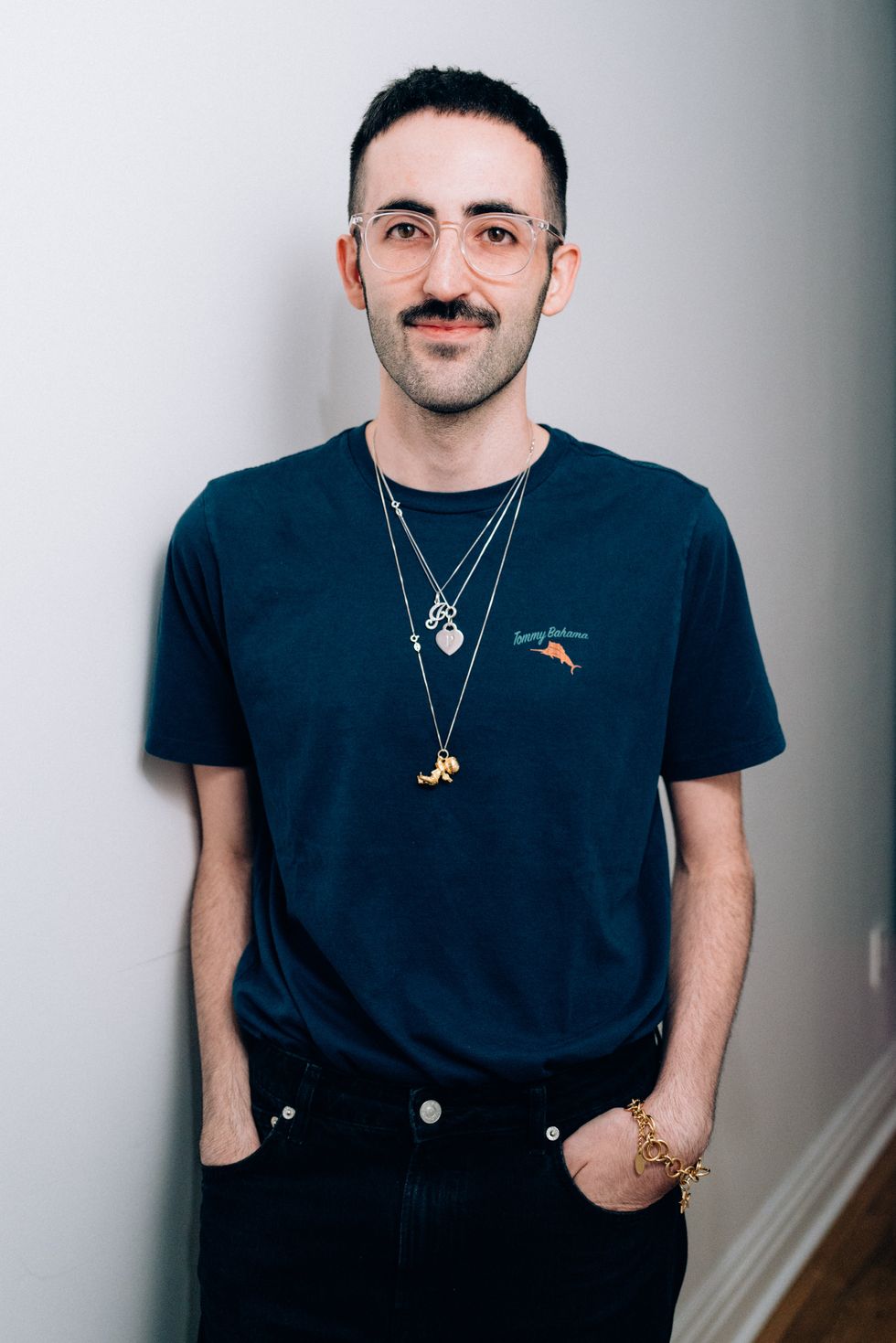 Jackson Wiederhoeft
Wiederhoeft spent the last three years honing his craft at Thom Browne, where he worked in the brand's womenswear collections with a focus on embroidery. Prior to his role there, he graduated from Parsons and won the "Women's Designer of the Year" in 2016 for his thesis collection. Pieces from that collection have been worn by the likes of Lil Kim, Rihanna, and Aquaria.
"It was very motivational, I never expected it," he says of receiving the award from his school. "So it was a surprise for me to get that award, it was very inspiring to me and made me feel kind-of validated and it was a nice surprise." Ever attuned to fashion's need to be more sustainable, his sourcing of vintage fabrics speaks to that practice. "I do hope as I move forward in the future to be able to use vintage fabrics. A lot of this collection is vintage materials, so it speaks to the message of vintage in the work."
Wiederhoeft naturally had all the feelings and nerves of a young designer showing his debut collection for first time. But for him, it's the culmination of years of hard work and commitment. "It's a dream come true. I've been dreaming about this for so long and have been sketching on my desk for years, so to see it come to life with so many talented people around me, they make the job so easy. I feel so lucky."
Click through the slideshow below, shot by Paul Simon, to see every look from Wiederhoeft's debut show.
Photos courtesy of Vikram Valluri