Since the days of Warhol and Basquiat, visual artists have been troubled and intrigued by celebrities, and used their profligate likenesses to ask questions about humanity, privacy, consumerism, mortality and so on.
Some attempts at this are bad and on-the-nose, but others are very good. Creators of the latter category include Urs Fischer, the Swiss-born, NYC-based artist known for his oversized, playful and provocative installations.
He recently rendered Katy Perry in malleable modeling clay, and then invited the public to modify or defile the bust with colorful clay at a viewing space in Soho (the show was in collaboration with Perry around her 2017 album Witness). By the end of the show, Katy had graphic chunks ripped out of her collarbone, rainbow cheeks, a terrifying animal animal affixed to her nose, and hundreds of names and symbols carved in her like a tree.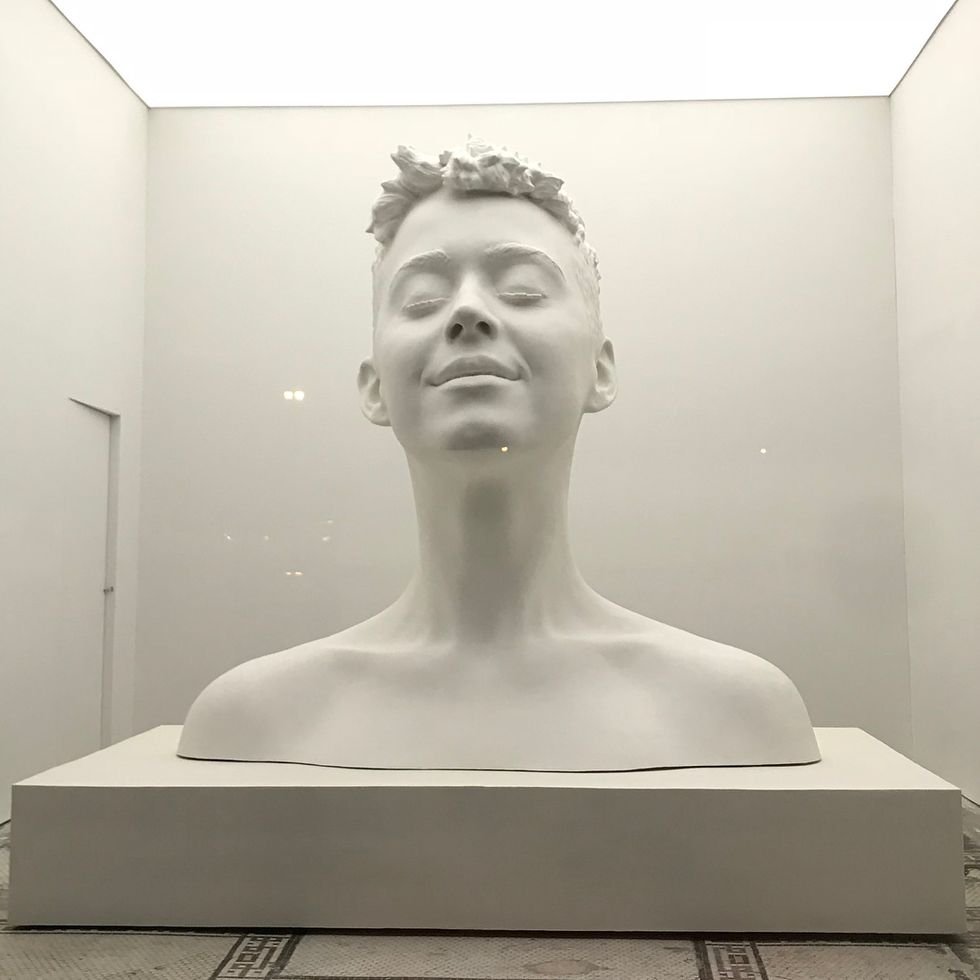 Photo via Instagram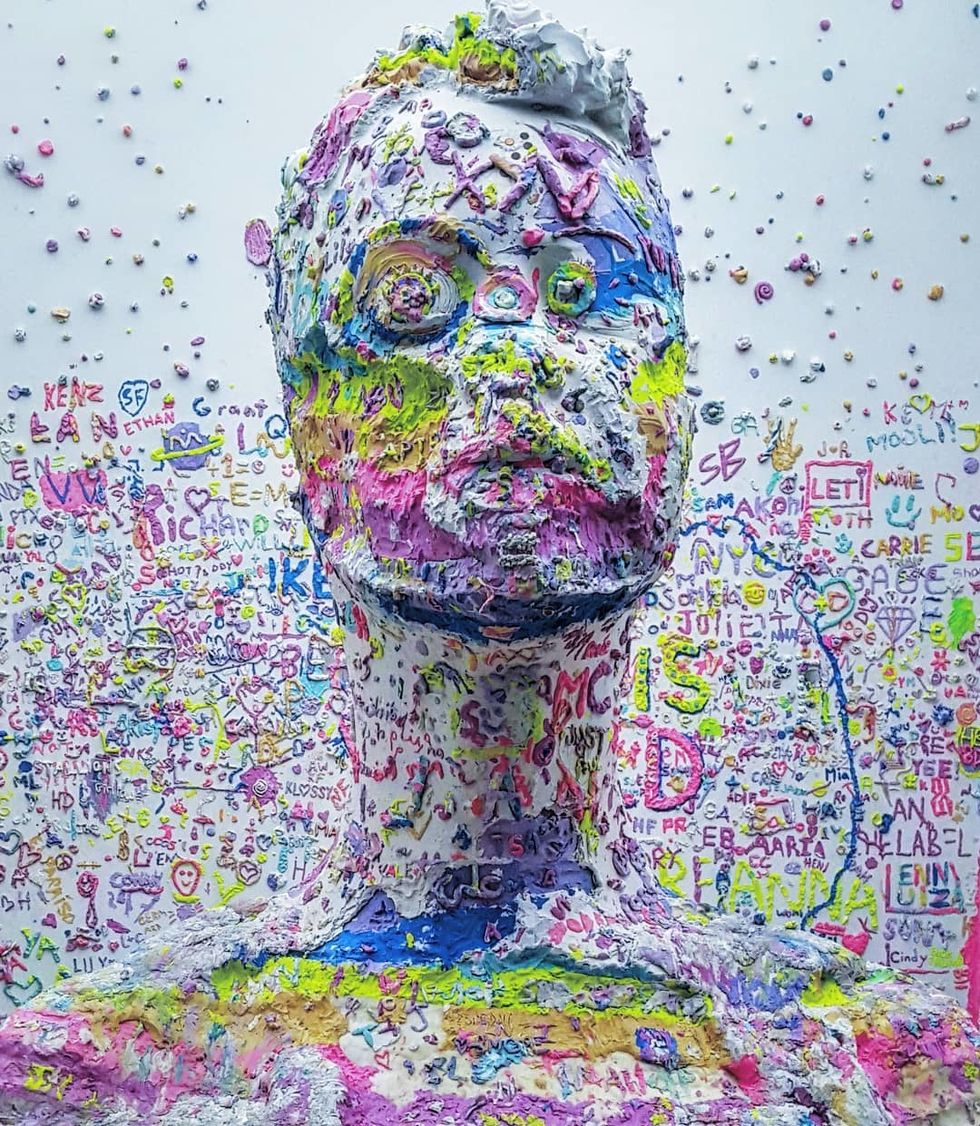 Photo via Instagram
Fischer's next celebrity muse will apparently be heartthrob of all heartthrobs, immortalized by his prolific career and most recently, a Taylor Swift call-out, Leonardo DiCaprio. His new solo show opening in two weeks at Gagosian gallery in Paris is titled with the actor's eponymous nickname: "Leo." Artnet reports that a source close to Gagosian has confirmed that "Leo" is indeed inspired by DiCaprio.
The art world is bracing itself to see how Fischer tackle the larger-than-life figure. Artnet already has a tip that the exhibit will be one of Fischer's famous massive candle portraits.
Oh yeah, by the way, Fischer is fond of rendering friends and famous works of art as massive wax candles, which melt down grotesquely — like the Katy Perry sculpture — becoming deformed before the viewers eyes. According to Artnet, he's used this treatment on artist Julian Schnabel, collectors Peter Brant and Dasha Zhukova, art dealer Bruno Bischofberger with his wife Yoyo. He also recreated the 16th century renaissance sculpture "The Rape of the Sabine Woman," as well as a man viewing it, in wax, and burned them down together.
I truly can't think of anyone I'd enjoy watching melt down into a puddle of wax than beautiful Leo. A metaphor for the planet he and his fellow billionaires can't save? For his unwillingness to march humbly into the jaws of death, and accept he is a 44-year-old man who must stop dating college-aged models? For how our obsession with his image replaces and ultimately destroys the true Leo?
We'll just have to wait and see! Fischer's exhibition opens October 14 for the Paris FIAC art fair.
PAPER recently chatted with music journalist Lizzy Goodman about several Urs Fischer pieces, which were included in "Meet Me in the Bathroom: The Art Exhibit," a visual counterpart to her oral history of '00s NYC rock 'n' roll.