We've long-since been faced with the same dilemma: what shoe should one don when you have to push past TMZ at LAX en route back from Cabo at 8 pm, but have a 1-Oak appearance at 9 pm? Now, it seems, we have an answer: thigh high-slouch-heeled UGG boots.
Related | This Y-Project/UGG Collab Will Trigger You
Y-Project is back for Paris Fashion Week and once again championing UGGs. If you've forgotten, they gave us these truly amazing variations on the boot during Men's Fashion Week, but this time, the brand has outdone themselves.
Let's take a closer look at her: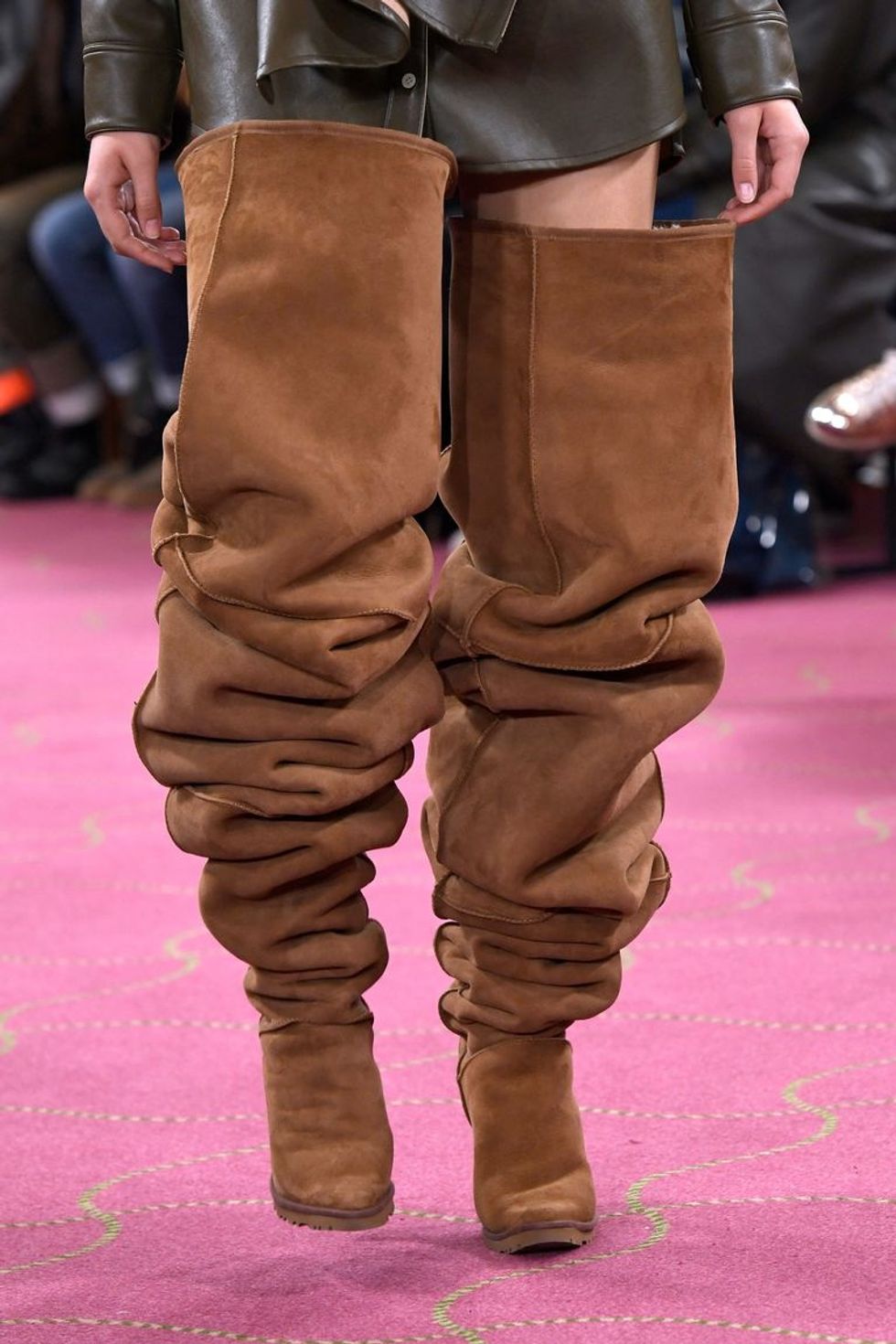 Magestic, chic, weather-appropriate. How about in black?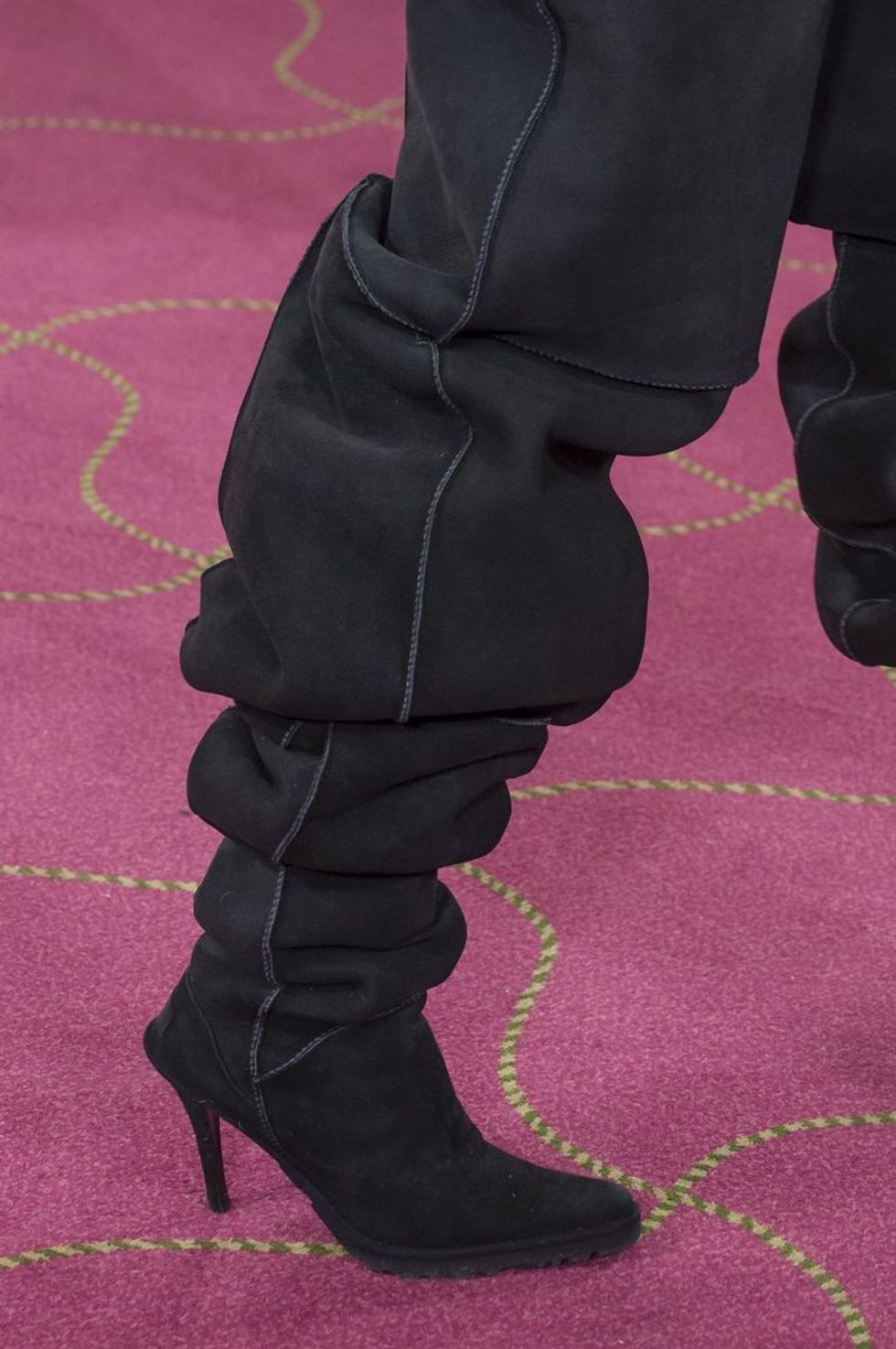 Just look at that four-inch stiletto, that heavy tread for grip. That's a practical shoe right there.
And in case you thought all the fun ended at UGGs with Y-Project's footwear offering this season, let us present: the peep-[one]toe shoe in a forever relevant patent red leather. Sis is ready for summer!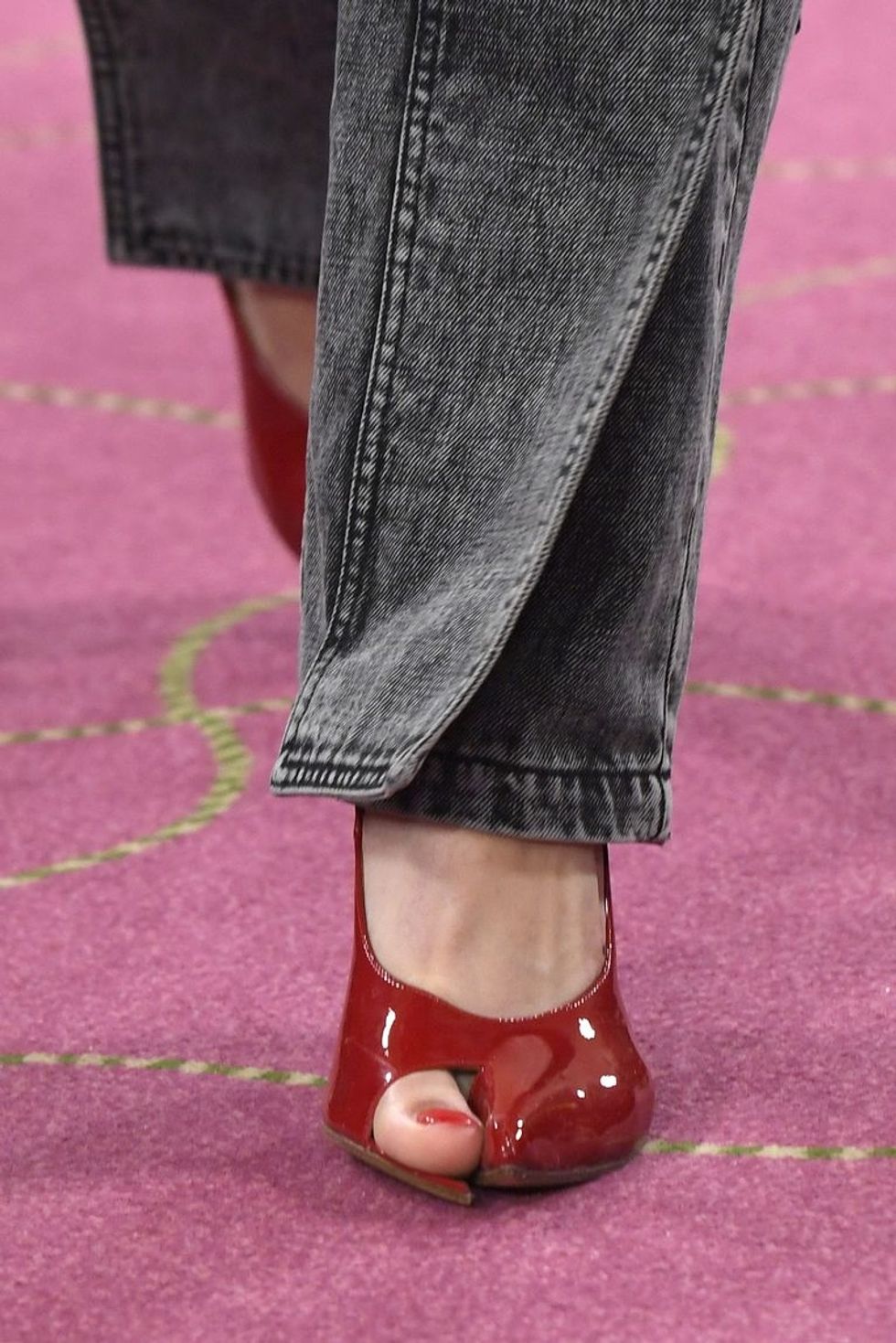 Just like Margiela's Tabi but way, way, more weird. Y-Project, we don't deserve you. But we do deserve some high heeled UGGs.
Images via Getty