Thembot is more than just a booty call and, ultimately, "done with being your hotline," as the London glam-pop artist sneers on her new single, "Hotline," out today.
The follow-up to her music debut with "Take Me Home," Thembot's latest track continues with her open exploration of intimacy and love — one that's complicated in a world where "wining and dining" are becoming less common than empty sex.
"These hookups were fucking with my head, thinking all these crazy things," says Thembot, who identifies as a femme, nonbinary, trans woman. "Is it my transness? Are they embarrassed to be seen with a doll in public? No bitch, these guys are just simply men: Horny, insecure and broke."
"Hotline" is Thembot's ferocious response, infused with early aughts R&B production and an anthemic hook written "for the sexy people that are done being used," she says. In the chorus, Thembot sings: "Hotline, you just waste my time/ Take a chance, call me up/ Let's make crazy love tonight."
Below, PAPER gets to know the rising act and how "Hotline" came to be.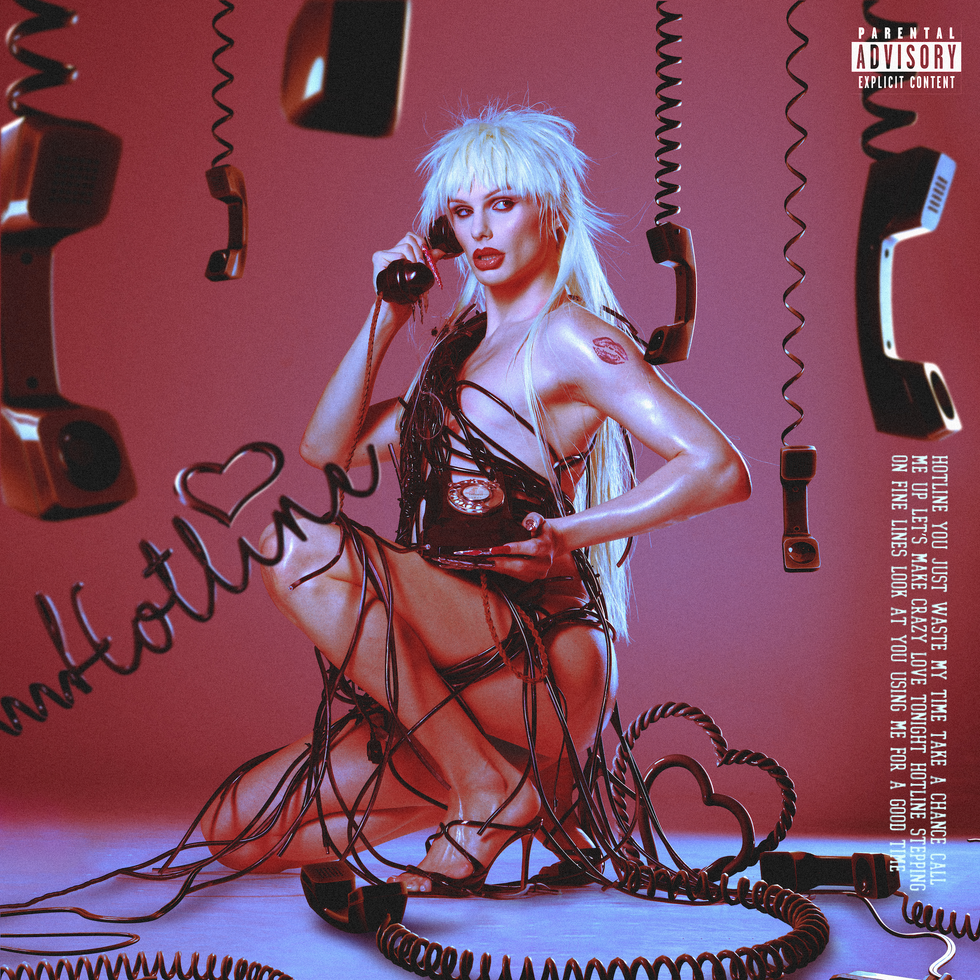 How'd you land on the name, Thembot, and what does it represent for you?
Identifying as a femme, nonbinary, trans woman. Always ridiculed through my youth and schools for being effeminate or overly flamboyant, Thembot is a nod to holding onto my birth name, Theo, reclaiming my power around a gendered name in a double entendre: Theo and fem. Thembot pushes a nonbinary affirming pronoun, encapsulating everything it means to be a new-gen pop star.
How does "Hotline" represent the music and message you're working on building as an artist?

"Hotline" tells a relatable story from a promiscuous queer person's POV. As an openly and unapologetically queer artist, I want to tell my truth from my perspective and not have to filter myself to gain success, which is something I don't believe is achieved in current mainstream music and the industry as a whole. "Hotline's" message is clear: it shines a light for anyone who has felt used, abused, shamed or hidden by a man.
However, my main goal for this single and key focus for future releases is to create a fully formed vision and sound that trans people can relate to on a deeper level. My message is and will always be authenticity. I have a really strong moral compass, even if a guy is fucking with my head. I will always stay true to myself, even if it means losing that person. Even if the world doubts my vision, I will always stick with my gut instincts. Staying true to yourself holds so much power and I believe builds authenticity in both personal relationships and your character. That's how I live and that's what I want to implement from the onset of becoming a pop star.
Who'd you work with on creating this track? What does the process look like for you, production-wise and lyrically?

My process when writing is always different. Sometimes I'm sent a track and instantly inspired, and other times I sit by my piano and play chords until my truth is poured out into melodies and lyrics. With "Hotline," my good friend and very talented producer, Greg Parys, sent me a few different mp3s and told me to give them a listen. One track was labeled "Hotline;" I played it and fell in love with the mix — especially the R&B chords and trap beat as it brought me back to the 2000s music that filled my childhood. I knew that my signature pop melodies would take this track into the Thembot experience.
I sat in my room, played the track out loud and started free-styling over the beat. Within 10 mins I had written the majority of the song by pouring it out in a really honest and raw vocal arrangement. Reflecting on past hooks ups and estranged situations, I took the song to my girl, Veronica Canestrari, to record the vocals in our uni studio at the time. Veronica is an amazing vocalist and helped me take the song to the next level with her knowledge on harmonies. I think we spent max four hours in the studio and then "Hotline" was recorded. We sent all the vocals back to Greg and a few days later "Hotline" was ready to go.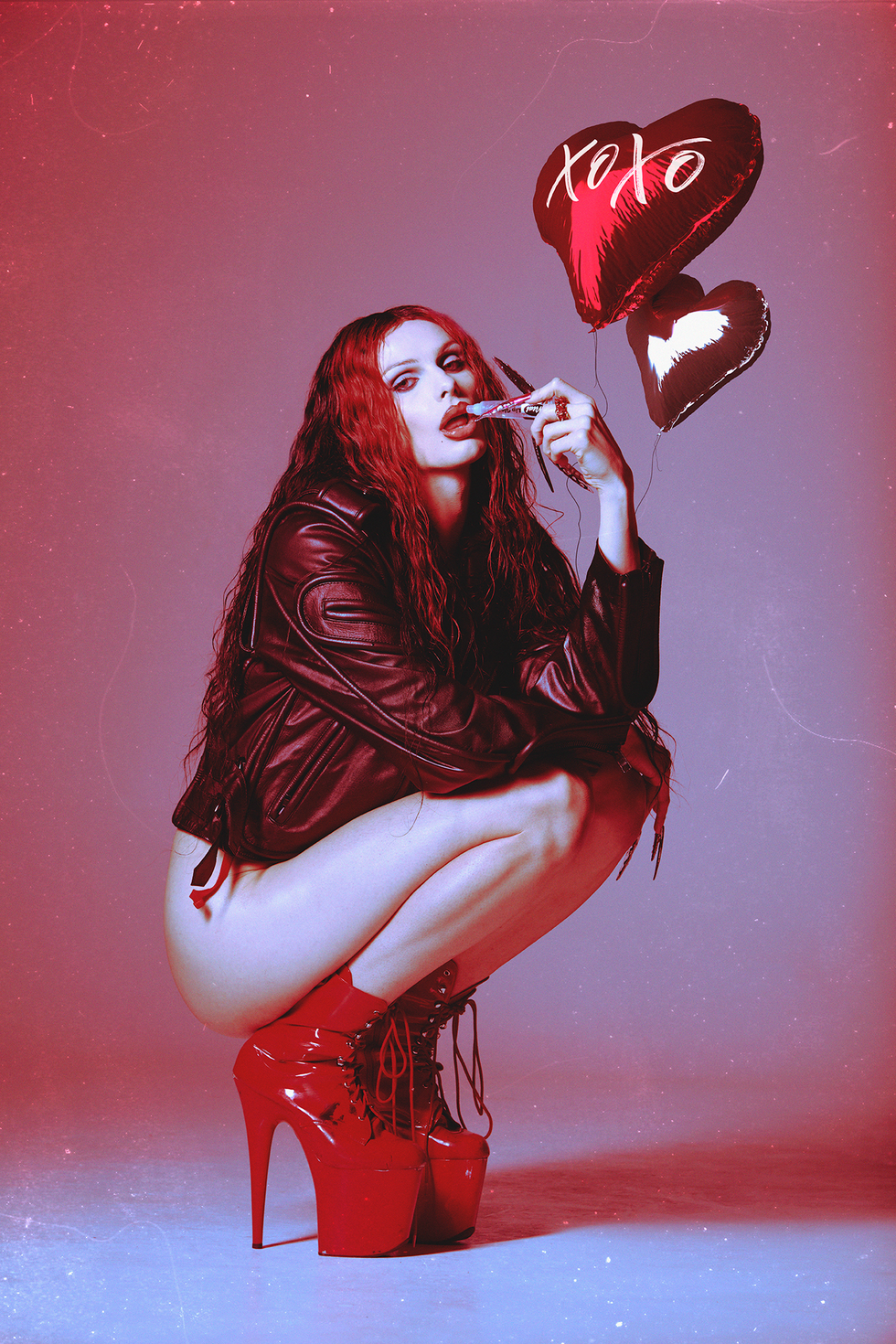 Did you write this about someone specifically or your general experience navigating sex and love?

At the time, I definitely wrote this about some random hook up I'd had recently, however, it's not a new or unfamiliar feeling. That "Hotline" situation is very repetitive for me and so many others. Being attracted to masculinity is probably one of my biggest downfalls; I always end up attracting the type of guys that us girls like to call "chasers," the DL boys who want to make love in private but wouldn't been seen dead with you in public. I've always had the longing for someone to be able to love me publicly; feeling like a boy's biggest secret is such a degrading feeling, yet sexually find myself drawn to the men that treat me this way. I guess I'm stuck in a toxic cycle, but at least it gives me something hot to write about. I know what's bad for me, but sometimes a girl just wants it. "Hotline" was liberating, putting these thoughts and feelings onto paper. I know I'm worth more than just a fetish to them.
Have you always been singing and performing? What does a live Thembot show look like?

I have been singing, dancing and performing ever since I was a child. From a young age I was always putting on shows in my house, singing my heart out and just being camp AF. My parents definitely saw something in me, nurtured and supported my artistic side.
I trained in musical theater for years, which was in some ways a blessing as it pushed my ability to another level. Yet I faced a lot: so much isolation and criticism for not being masculine enough, what I now realize to be unbelievably transphobic treatment. I don't think the way I was treated during my training helped me develop as an artist, but it gave me an honest struggle that has pushed me, making my current surroundings safe honest and true to me and my community.
A Thembot show is a full moment. I want cunty costumes, dancers behind me and I want to tell a story. I'm going to be giving a full vocal performance with depth and real emotion, taking the audience on a journey.
There's a nostalgic quality to this song, mixing sounds of pop and R&B that were big in the early aughts. Was that intentional?
Totally intentional. I'm completely inspired by the music of my childhood and the iconic style of production. I miss the melodies that were popular then, music just isn't the same. When I heard the track for "Hotline" it brought me back to the sexy R&B pop memories that I was so obsessed with when I was younger. Playing with a euro rap breakdown mid-track, because you gotta have fun with it, layered with lots of harmonies to really finalize the nostalgic moment.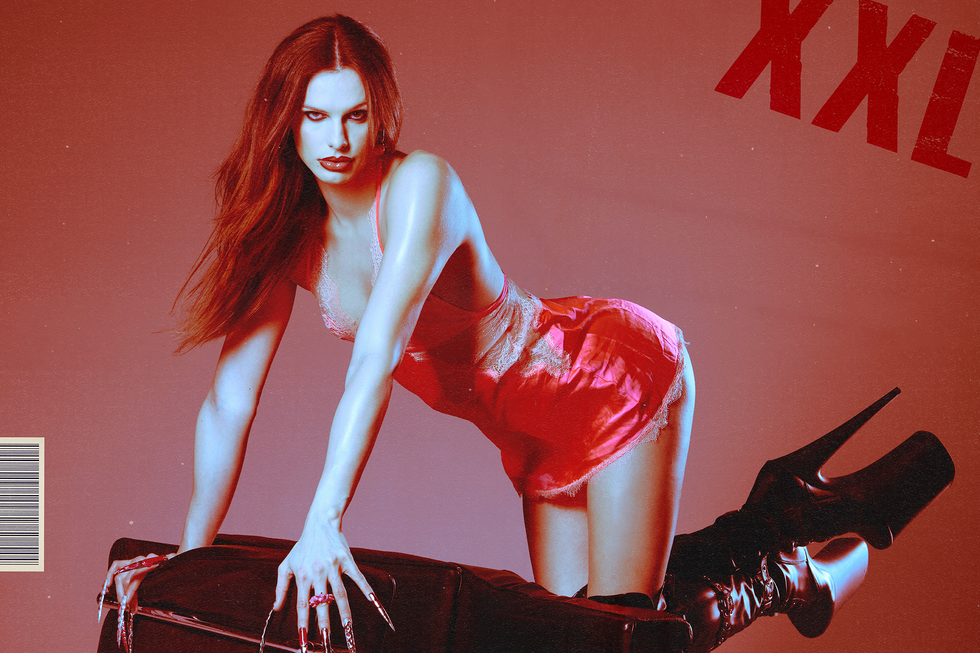 You also recently dropped a track, called "Take Me Home." What's the story behind this song?

I wrote "Take Me Home" sat by my piano bored one night after uni. I was messing round with these catchy chords and then the chorus just came to me. Growing up in a very sheltered environment, I was always the only queer person in my social group. I'd always go out with my gorgeous best girlfriends, and they pull guys, kiss and have so much fun. In a way I would envy them so much — just wanting these boys to look at me like I was one of the girls, to make me feel gorgeous and take me home after a night out.
So that's where "Take Me Home" started. When writing it, I took myself back to those nights out I had — specifically one where I got with this gorgeous guy that was everything teenage Theo could have dreamt of. Throughout the song I tell the story of the night and the song ends how my night ended: with me wanting this guy to take me home, but nonetheless that never happened. "Take Me Home" was also produced by Greg Parys; I sent him a voice memo of me singing with the piano and he instantly got my vision.
Why do you think Thembot is an important presence in pop music today?

Thembot is an important presence because I'm normalizing gender nonconformity. The music industry shouldn't only be a space for cis people or cis passing people. I'm fed up of being looked at negatively, like I'm weird or different. People need to understand that you can be trans, talented, beautiful and sexy without slotting yourself into a category society wants to put you in. The more mainstream I become as an artist, the more I hope I can educate people on these important LGBTQIA+ matters. We always need more trans visibility, especially artists, so younger generations aren't afraid to be themselves.
Is "Hotline" indicative of what's to come next? What else are you scheming in 2023?

2023 is going to have a lot more releases for me. I've got so many songs I can't wait to share with the world and so many stories that still need to be told. You can expect queer anthems, you can expect bold statements and you can definitely expect to be ready for my global queer takeover.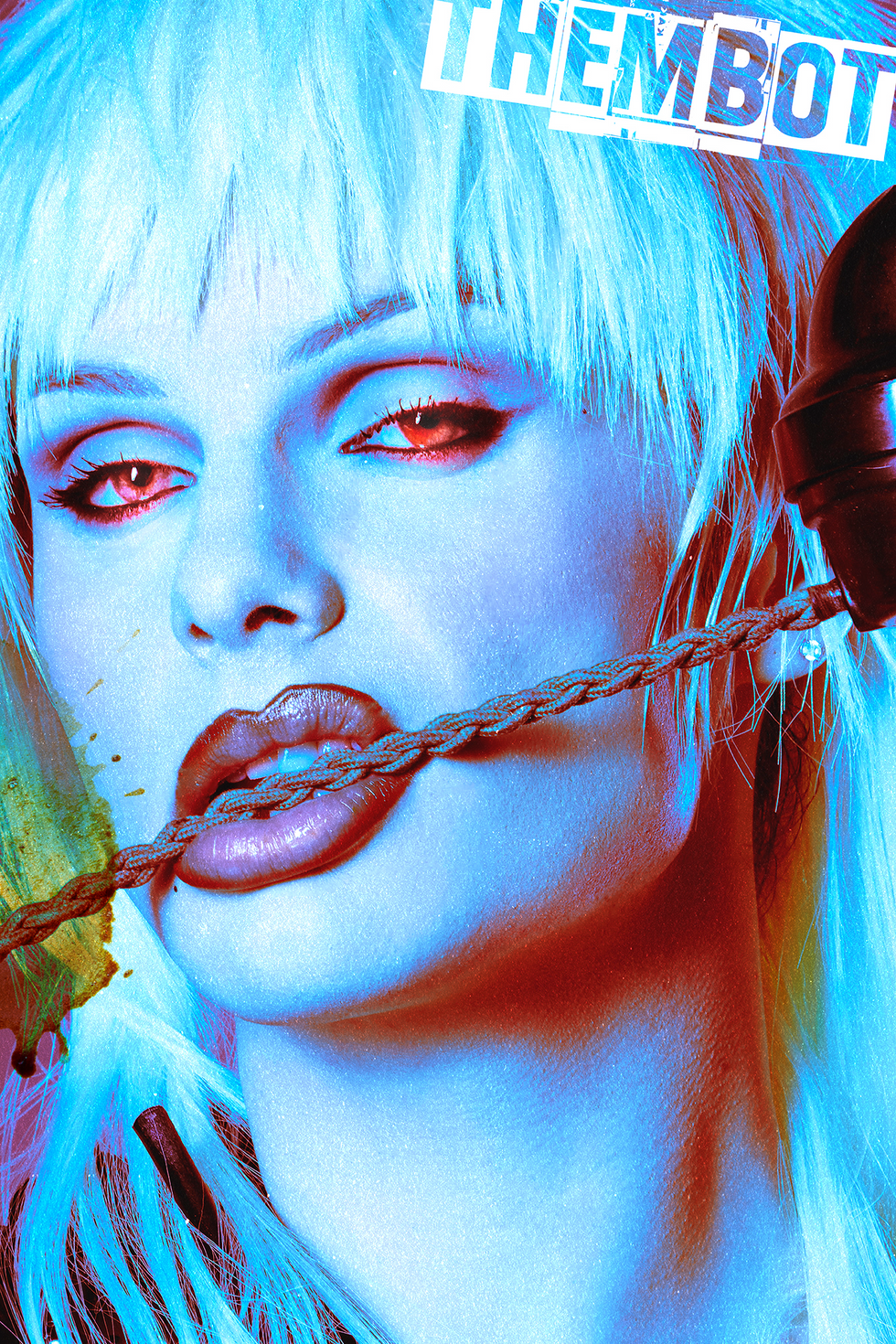 Related Articles Around the Web
Sign Up For The Morning PAPER