What happens when the lights go off at one of New York's most legendary shopping institutions? A crowd of stylish partygoers got to find out on the eve of Fashion Week as Bergdorf Goodman opened its doors well past dinner time.
The circular second floor of the luxury retailer's men's store was reimagined with lush red velvet and cabaret seating for a warmly lit, vintage feel overlooking the popular Goodman's bar. Drag Race star Symone, now in her third season attending New York Fashion Week, served as mistress of ceremonies as she introduced guests to performances by Karen Elson and her band.
"We actually went together to the Met Ball!" she recalls of her first encounter with Elson. "We went with Jeremy [Scott] and Moschino and had a great time. She's truly a great person. She was telling me stories about her life while we were in the car together ... she just made me feel so comfortable."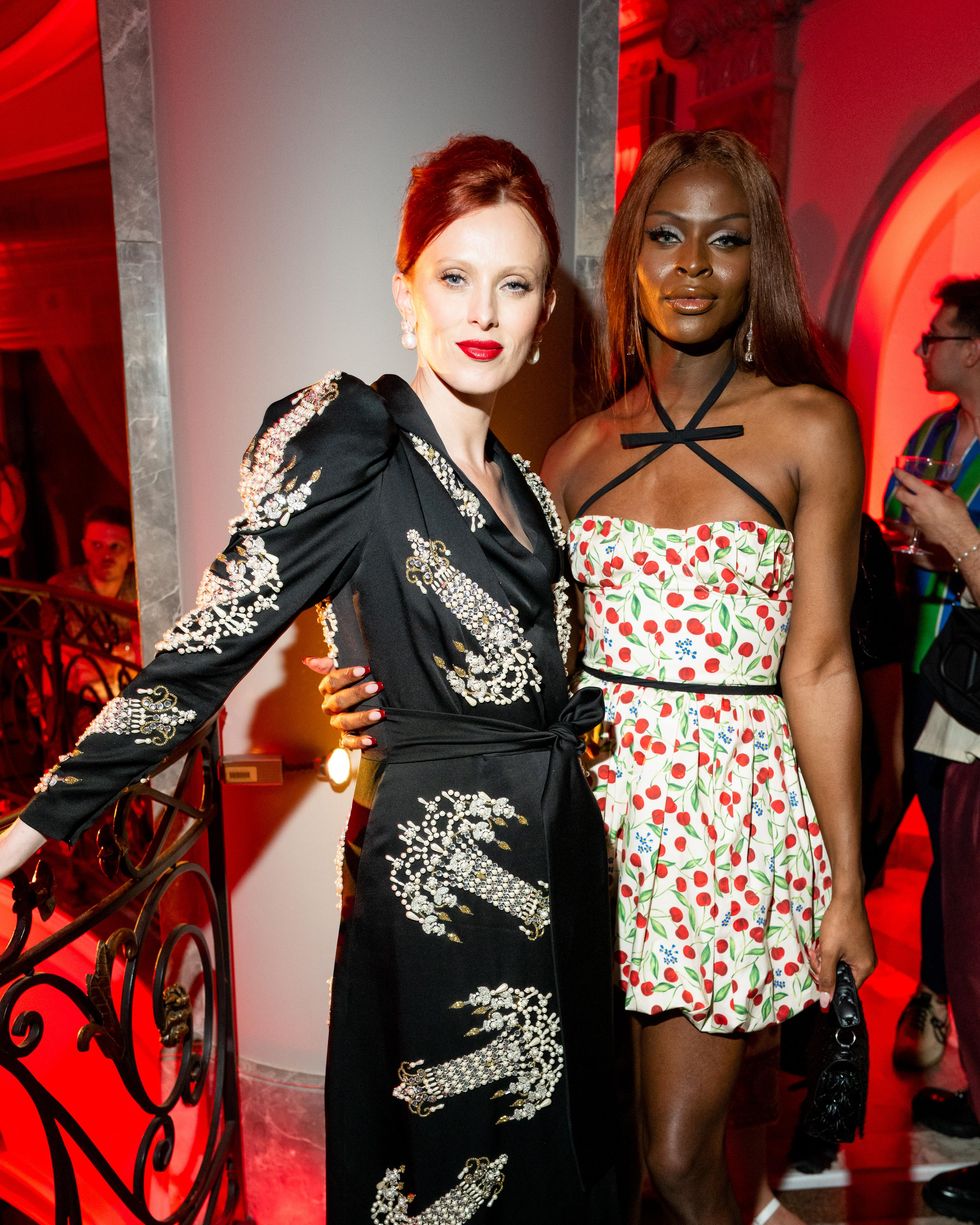 As of the time we spoke, she hadn't yet done any shopping at Bergdorf Goodman, not that her schedule is exactly open these days. "Still, I remember growing up in Arkansas and hearing about Bergdorf's, and now here I am hosting a party for them, so it's a crazy experience," she says while clad in a cherry print minidress from Carolina Herrera.
Speaking of, Carolina Herrera is one of the few shows she attended this season, followed by a runway appearance at Luar. It's a long way from when she and I first spoke after she won Drag Race, when she had never even visited the Big Apple before.
"It seems less intimidating now," she says. "It feels like I'm going to events while being a part of it rather than trying to infiltrate the scene, so it feels less stressful. It feels like I'm finally coming for me, and to meet new people and not feel so bogged down."