When it comes to his fashion choices, Swae Lee is a pretty simple guy. Sure, the triple threat (rapper, singer, songwriter) has been on record saying he sleeps and showers with his jewelry on — but he's not all about the bling. He just likes what he likes.
We had a quick phone call with Lee in the middle of his three-month tour with Post Malone to talk about his latest adventures in fashion. Here's what he was wearing on the other side of the line: Balenciaga glasses, a Canada Goose vest, Nike sweats, Hanes drawers, matching Hanes socks, and a scrunchie. A solid lesson in high-low fashion mixing.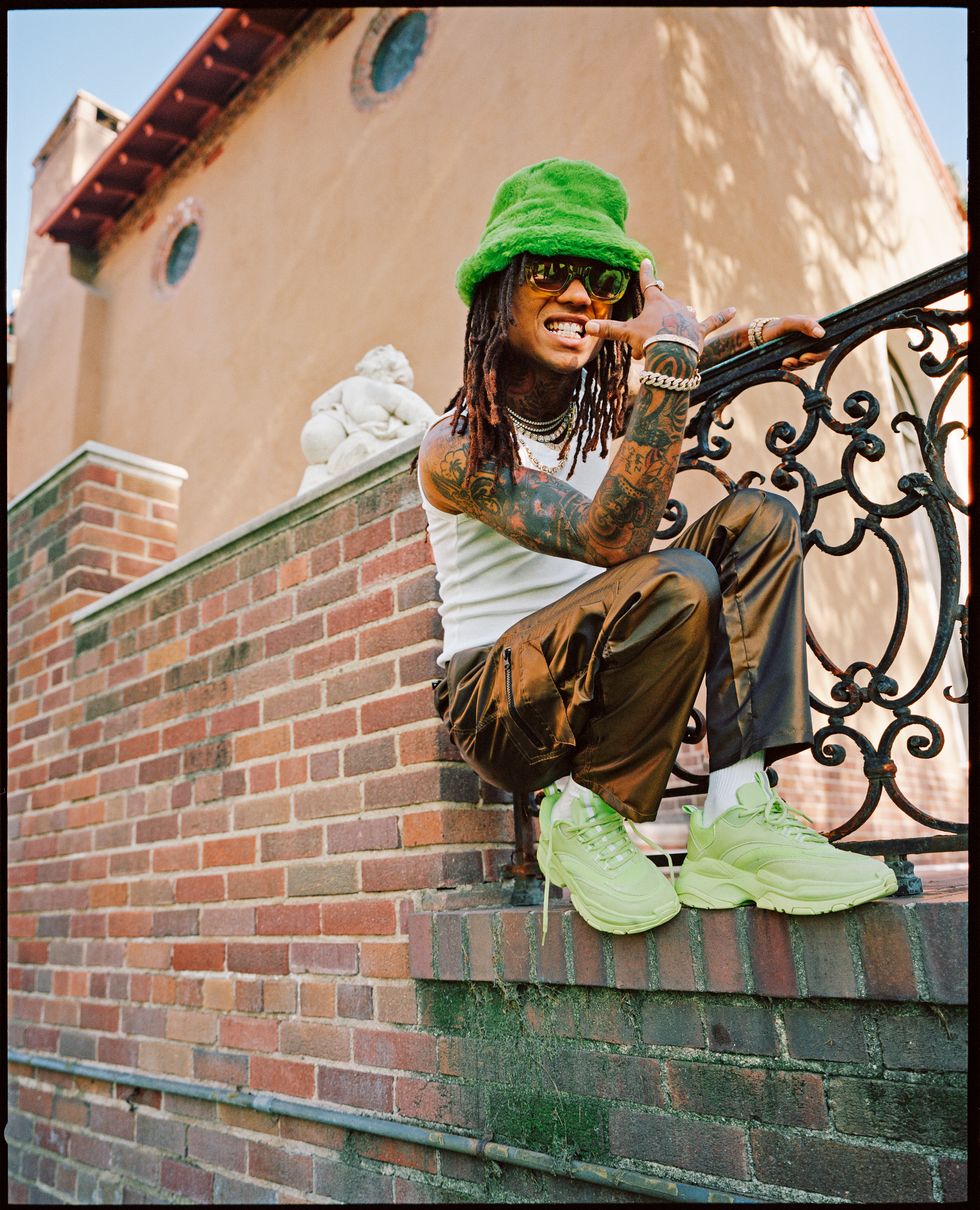 "It's just gotta be fly shit," Lee says about how he puts together his 'fits.
That's not to say he doesn't have specific standards. His clothes have to fit the right way, be the right material, have the right cut, and be all the right colors: "Vivid. They gotta be vivid colors."
It also has to be the right fit between him and the brand. That's why the "Won't Be Late" singer recently teamed up with ASOS for his custom Style Edit. He picked over a hundred of his favorite items on ASOS.com for fans to shop. For the promo photoshoot, he struggled to pick out only five outfits from the hundreds of options available to him. In the end, a faux leather jumpsuit, a white on white fit featuring a knit mockneck, and a fuzzy green bucket hat paired with iridescent pants all made the final cut. Lee says ASOS clothes fit perfectly with his lifestyle. Sometimes even a little too perfectly.
"This is kinda gross, but I had these ASOS sweats and I wore 'em like three days in a row," Lee says. "I showered though, I just kept putting 'em back on and just going fucking hard, and kept rockin'."
The brand gets the full Swae Lee stamp of approval.
"ASOS is family, like I'mma put everybody on ASOS right now, I'll put 'em all on ASOS," Lee says.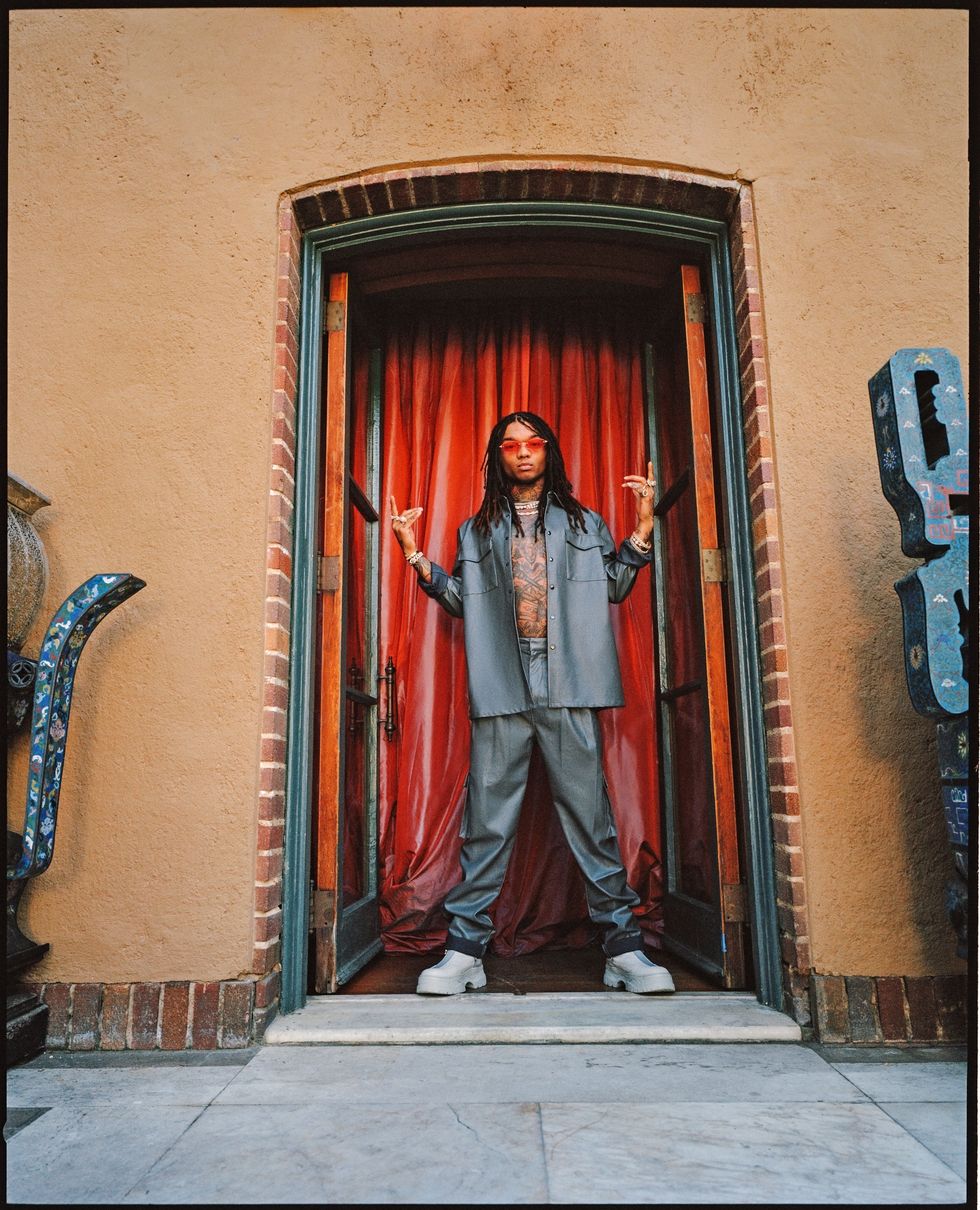 Gucci on the other hand? They're not at the dinner table. When Lee tried to connect with the brand in the past, "they show[ed] no love" for him as a person. But YSL, Louis Vuitton, and Nike are all brands he can get behind — so take note, publicists.
No matter what brands he's sporting, Lee sees himself as a trendsetter, not a follower.
"I be thinking I'm fresher than everybody else in the rap game and all the other shit… I respect the greats, but I don't let them influence my style or determine my style."
He claims he's been the one to initiate multiple trends — specifically the dreads on the top with shaved sides look. So if you're going to take a page out of the rapper's style book — or, his ASOS Style Edit — just make sure to give him credit. Given the proper shoutout, he's "flattered when people copy the swag."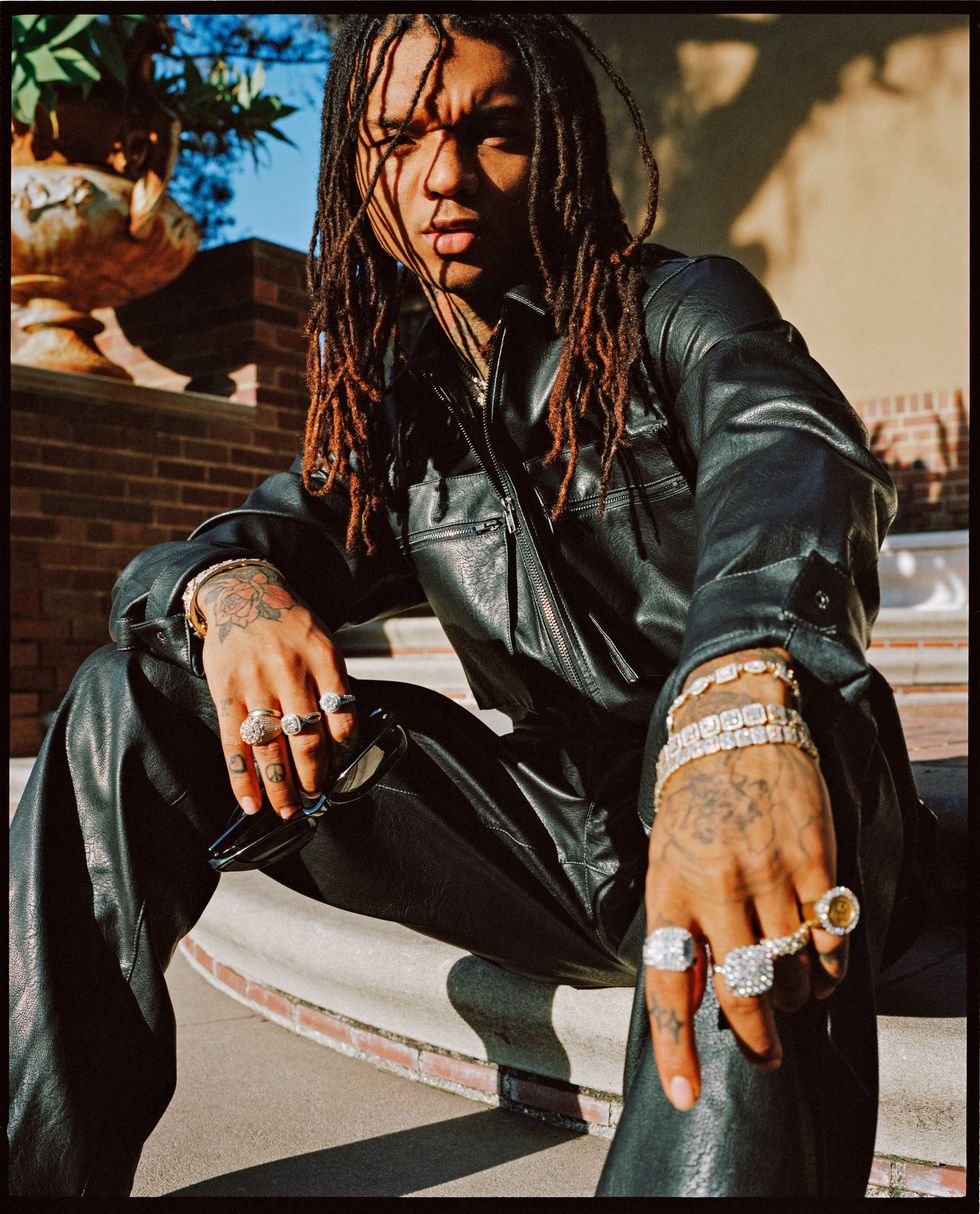 As Lee steps out into his solo career, and transitions away from the brother hip-hop duo Rae Sremmurd, his personal style is following suit. There's no further word on when exactly that anticipated solo album is going to drop, but we do know that Lee is working on solidifying his signature in both music and fashion. So you'll know him when you see him.
"I want my clothes to say about me, 'Ay motherfuckers it's Swae coming through.'"