As the fashion industry's negative impact on the environment becomes clearer with each passing season, innovative brands are finding ways to make their processes more sustainable, ethical and cruelty free — an option that is not only good for the earth but for maintaining profitability in the long run.
One such brand is Kowtow, a label founded in 2007 by Gosia Piatek, a political refugee from Poland who moved to New Zealand in 1989 and became enamored with the country's natural beauty. Inspired by her surroundings, Piatek created Kowtow with the intention of designing minimalist pieces that are made with ethical and sustainable practices, from the planting of the first cotton seeds to the end life of the garment. All of the brand's garments are certified by non-profit internationally recognized organizations, while the custom fabrics take 12 months from design to production.
We spoke with Piatek about sustainable processes, while ethical production matters and how other brands can move toward better practices that will leave a more positive impact on the earth:
When did your interest in sustainable fashion and garments start? What sparked it?

I have always had a passion for ethics and sustainability and I think my upbringing has been very influential in this. I was born in Poland and arrived in New Zealand with my family as political refugees. Not only was New Zealand very welcoming of our family, it had some of the most beautiful nature. As a family we would spend weekends walking by the sea or in the native bush.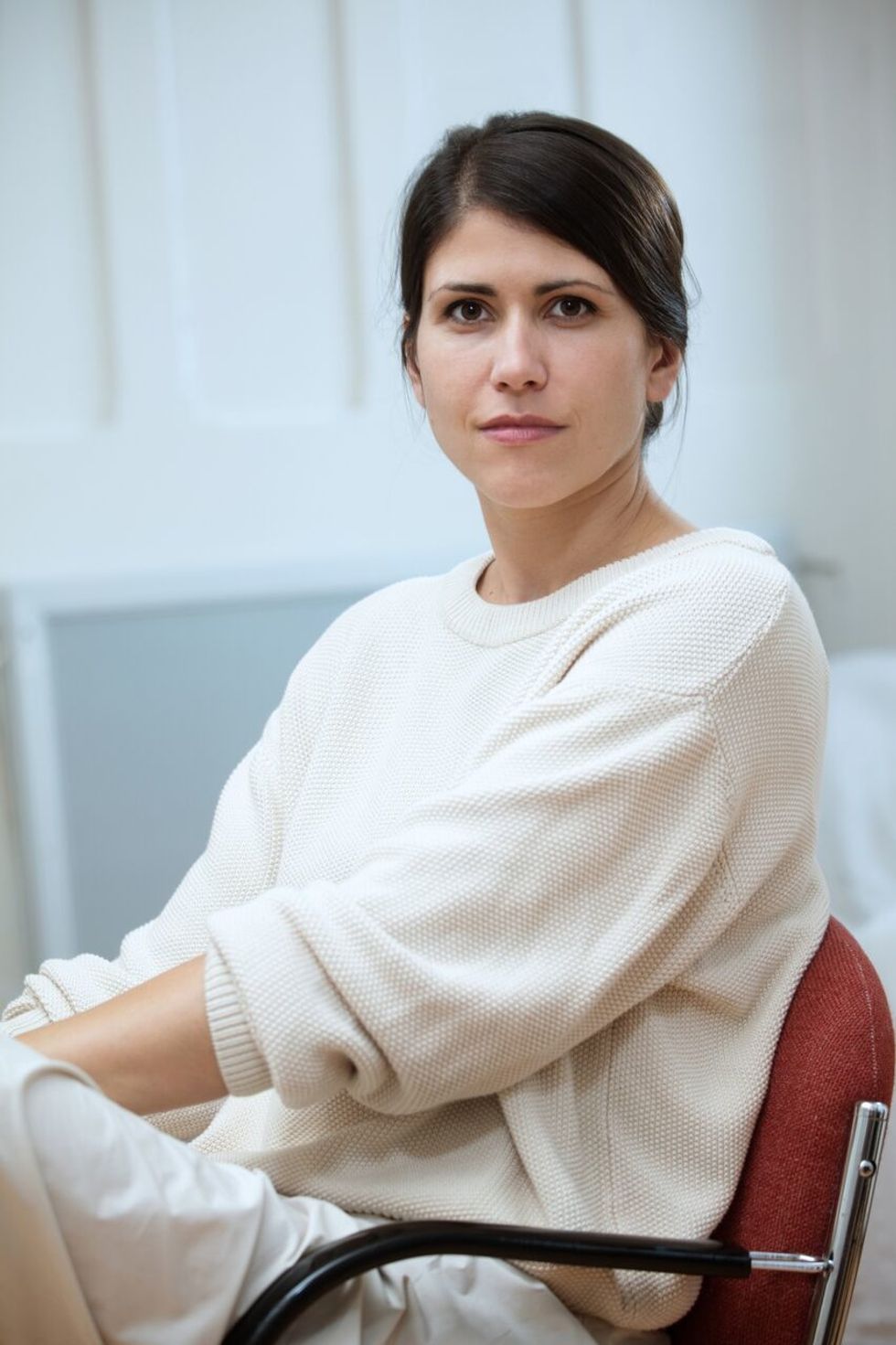 Founder Gosia Platek
When I was older I traveled the world and managed to work and live in lots of natural environments. I feel that all of this resonated in me to create a business where everyone involved can be kind, creative and innovative. Kowtow is sustainable from the moment the cotton seed is planted, and ensures everyone in the production chain is being rewarded fairly for what they do and I think there is some real success in that, because 11 years on we are still here and staying true to those core values.

How does Kowtow incorporate sustainable and ethical practice into business and production?
We really encourage open conversations in our workroom. The fashion industry—particularly in ethics and sustainability —is always growing and changing. As technology advances and brings new solutions it is really important for us to keep on having discussions and checking to see if we are doing the best we possibly can.
For production, all of our cotton is certified by Fairtrade Labelling Organizations (FLO) and our prints and fabrics are dyed using Global Organic Textile Standard (GOTS) approved inks. We only use sustainably sourced trims—our buttons are made in Italy from recycled hemp and our denim hardware is nickel-free and made in a SA8000 certified factory in Germany. We also make all of our garments at SA8000 certified organizations in India. It is a standard which encourages clothing manufactures to develop, maintain, and apply socially acceptable practices in the workplace and helps ensure that the workers at our production facilities receive the following benefits: guaranteed minimum wage, social security fund, pension fund, paid holiday leave, sick pay, medical insurance, subsidized lunches, overtime pay, workplace unions and free transport to their workplace.
What can you tell us about your seed to garment process?
I think it is really important to remember that all of our garments are handmade, and our seed to garment process passes through many hands. The cotton seed has to get planted to grow, and when it is in bloom farmers hand pick the cotton. It then goes to a ginning mill where the seed and lint get separated before it gets spun into yarn, made into fabric, dyed and then from there it gets cut and sewn.

Related | Gucci Goes Fur Free in Historic Move

What makes Kowtow different from other brands?

Our commitment to ethics and sustainability has allowed us to create our own yarn, fabrics and colors that are unique to us. We develop every detail: texture, colors, stripes, checks and melanges—they are all purposefully chosen. Because we don't use fabric merchants, our limitations have helped in creating our minimalist aesthetic.

What do you wish consumers knew about the fashion industry and sustainability?

There are so many other brands out there trying to create positive change in the industry. Earlier this year I attended the Copenhagen Fashion Summit and it was inspiring to listen to how big fashion players are trying to engage in ethics and sustainability. Another major topic was circular economics, which is what happens to a garment at the end of its life. As designers we are responsible for the garment's entire life cycle.
Why do you think more brands don't incorporate sustainability into their practices?

I don't have direct experience but if they are large brands and all their systems are already in place they would have to build a plan to incorporate this shift. I think it is possible to do though, so there is no reason why they have to wait.

What are your hopes for Kowtow in the future?

We just doubled our design team and are working on the introduction of new fibers and products, which is really exciting. We like researching and finding ways to continue challenging ourselves!
We are also opening our first store in New Zealand, designed by Rufus Knight. It will be incorporating as many locally made and sustainable elements as we can.
We are really inspired by the wave of interest in sustainable fashion and our place in this internationally. We will continue to show our ranges in Paris, London, Copenhagen, New York and Tokyo.