St. Vincent released her raw, intricate pop masterpiece Masseduction just under a year ago last October. Now, we've learned that Annie Clark will treating us to bare bones piano and vocals-driven transformation of the record called MassEducation, dropping October 12 on Loma Vista.
According to a press release, MassEducation was recorded over the course of two nights last summer at Electric Lady studios, and is the creative love child of Clark and Thomas Bartlett. Bartlett aka Doveman is a singer/pianist/producer known for his work with Sufjan Stevens, Rhye, The National, Glen Hansard, Florence and the Machine, Father John Misty, Sharon van Etten and more. Notably he recently produced Sufjan Stevens' Call Me By Your Name contributions including heartbreaking hit, "Mystery of Love."
Clark describes the album, which features only her on vocals and Bartlett on piano, as "two dear friends playing songs together with the kind of secret understanding one can only get through endless nights in New York City."
The news of an intimate St. Vincent release with influence from a folky collaborator is a dream for anyone who has stanned Clark from her more minimal Marry Me and Actor days, and can't wait to hear her incredible vocal range in the forefront.
Leading up to today's album announcement, but before we knew what was going on, St. Vincent released the first track from the album, a gooey version of Masseduction's "Slow Disco" called "Slow, Slow Disco" with the statement, "Songs are living things. They grow, they evolve, they change their moods and personalities over time."
To give us another taste of how Masseduction has grown, she's released a second single today, a sparse version of "Savior." She swaps brassy synths for plinking piano on the rework of the attitude-filled manifesto on the expectations and roles she's cast into as a woman and an artist, for a much darker, and affectingly pained affect.
Clark penned a handwritten letter to fans explaining the idea behind MassEducation, describing its process as "Fast. Intuitive. Discovered. Raw," and praises Bartlett as an inspiration. You can pre-order MassEducationhere.
Check out the album art and Clarks' full letter, below: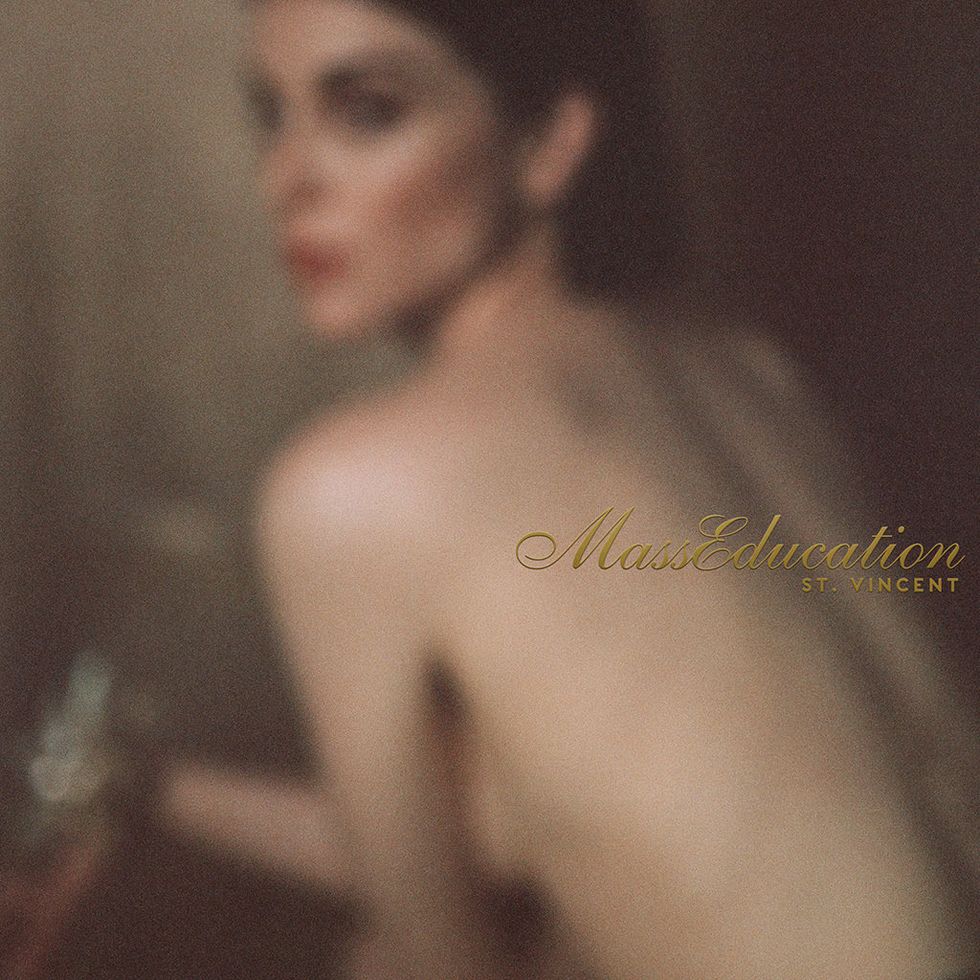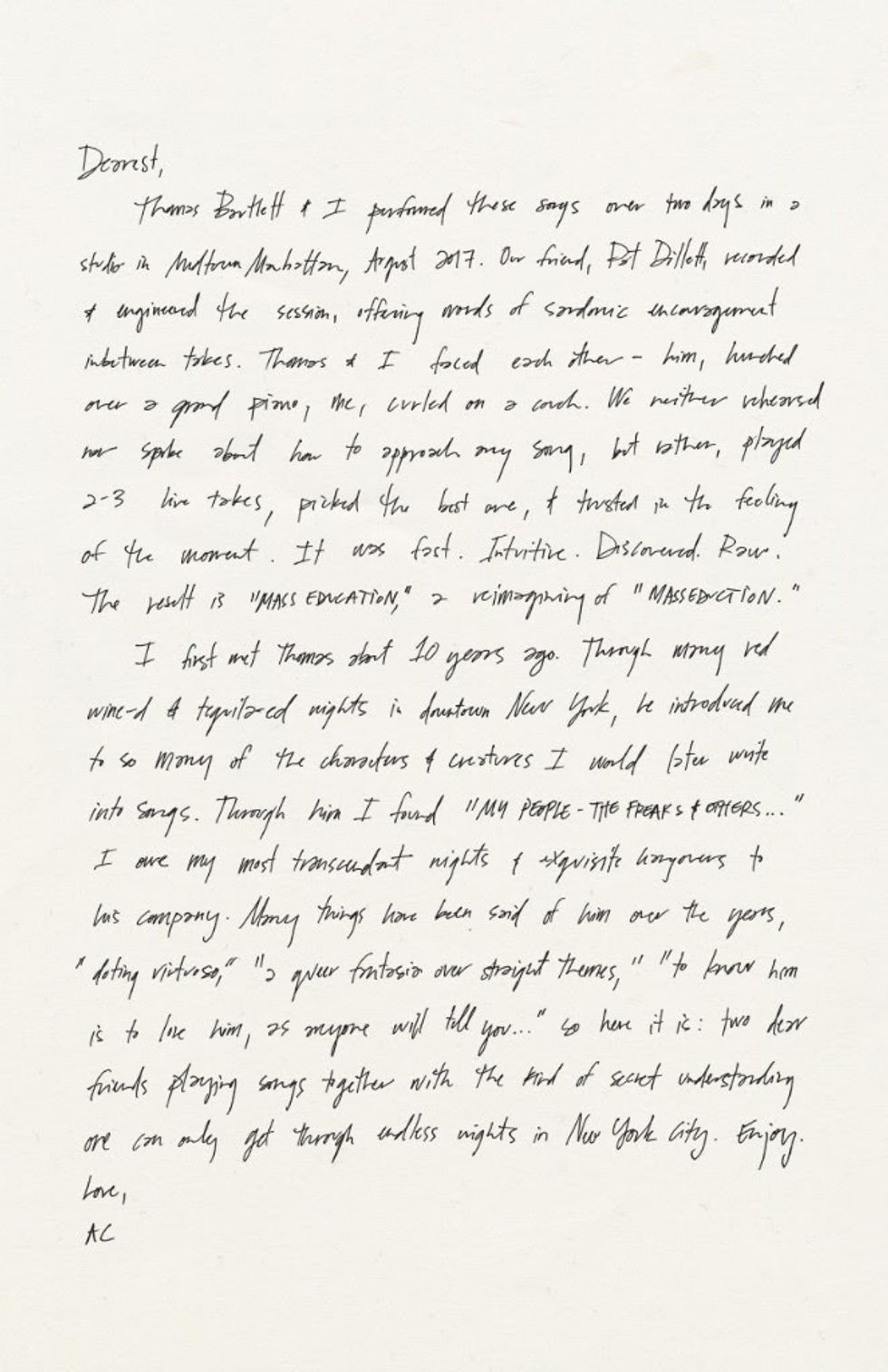 Photo via Getty