In May Serena Williams, the world's best tennis player (yes, you can fight us on that), took to the tennis courts in France for the French Open in a black catsuit. Instantly likened to Marvel's Black Panther (she would later say she felt like "a queen from Wakanda" wearing it), the suit had some purely practical reasons: she was able to play in spite of her recent history of blood clots. But the custom Nike look also instantly set her apart from the other women competing. Too much so apparently, as evidenced by recent statements by tournament owners who have said that certain outfits, particularly those like Williams's, would no longer be allowed.
"I believe we have sometimes gone too far," French Tennis Federation president Bernard Guidicelli told France's Tennis Magazine over the impending new dress codes. "Serena's outfit this year, for example, would no longer be accepted. One must respect the game and the place." And while players will have already started designing and manufacturing their outfits for next year's tournament, so any rules implemented now might be too late, the Federation will be asking to see designs for approval.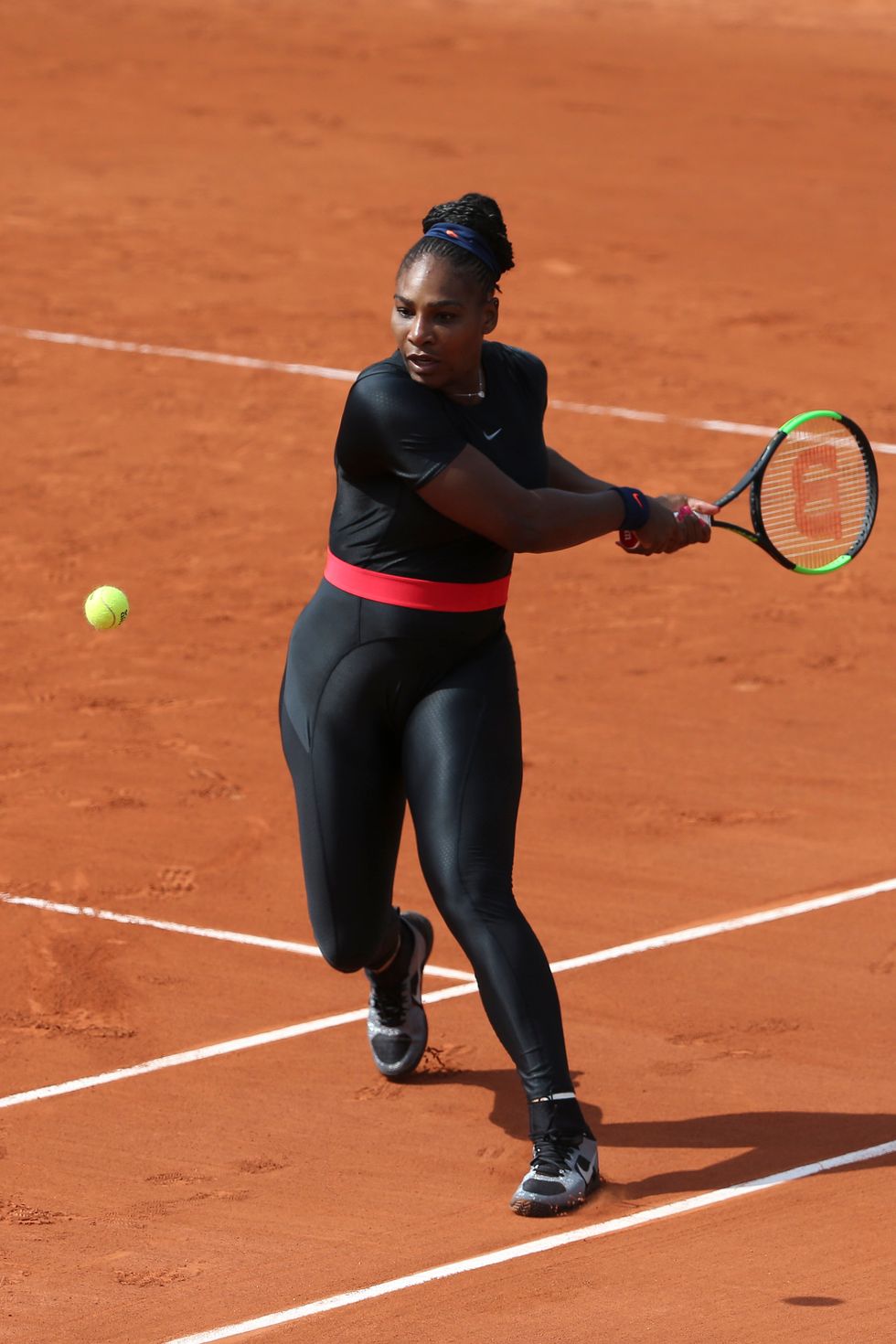 Serena Williams, 2018
Williams's catsuit is in no way a first — not even for Serena. In 2002 at the US Open, she caused a stir when she wore a sleeveless, short black leather catsuit by Puma. Though Serena won that title, the day goes down in the memory of most, not because it was the third of four consecutive Grand Slam titles she won, but instead of the look which was called "outrageous" by most. Almost two decades prior though, Anne White made what many take to be as the first appearance in a catsuit in a major tournament.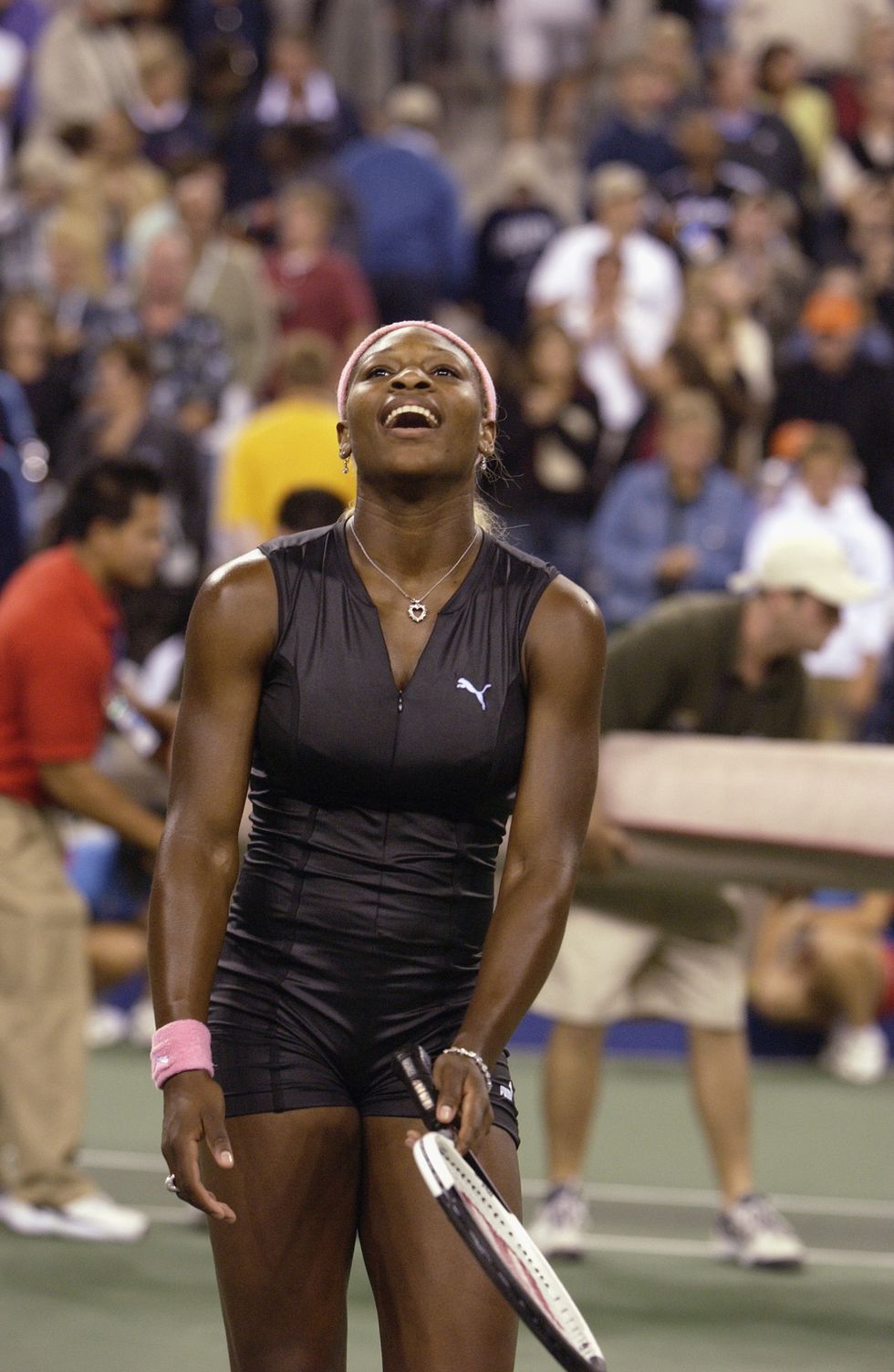 Serena Williams, 2002
In 1985, Anne White appeared at Wimbledon, in what's widely thought to be one of the strictest competitions in terms of style, in an all-white catsuit and leg warmers designed by Ted Tinling — a bit of an icon when it comes to boundary-pushing style for women's tennis. The look would go on to become tabloid fodder, appearing on the covers of at least five London newspapers within days of debuting. But Wimbledon pushed back; midway through play, the match was halted for bad lighting. With plans to pick back up at a later date, officials instructed White to wear something else when she returned to the court. She complied, donning a skirt, which provoked groans from the packed crowd on the second day, according to reports.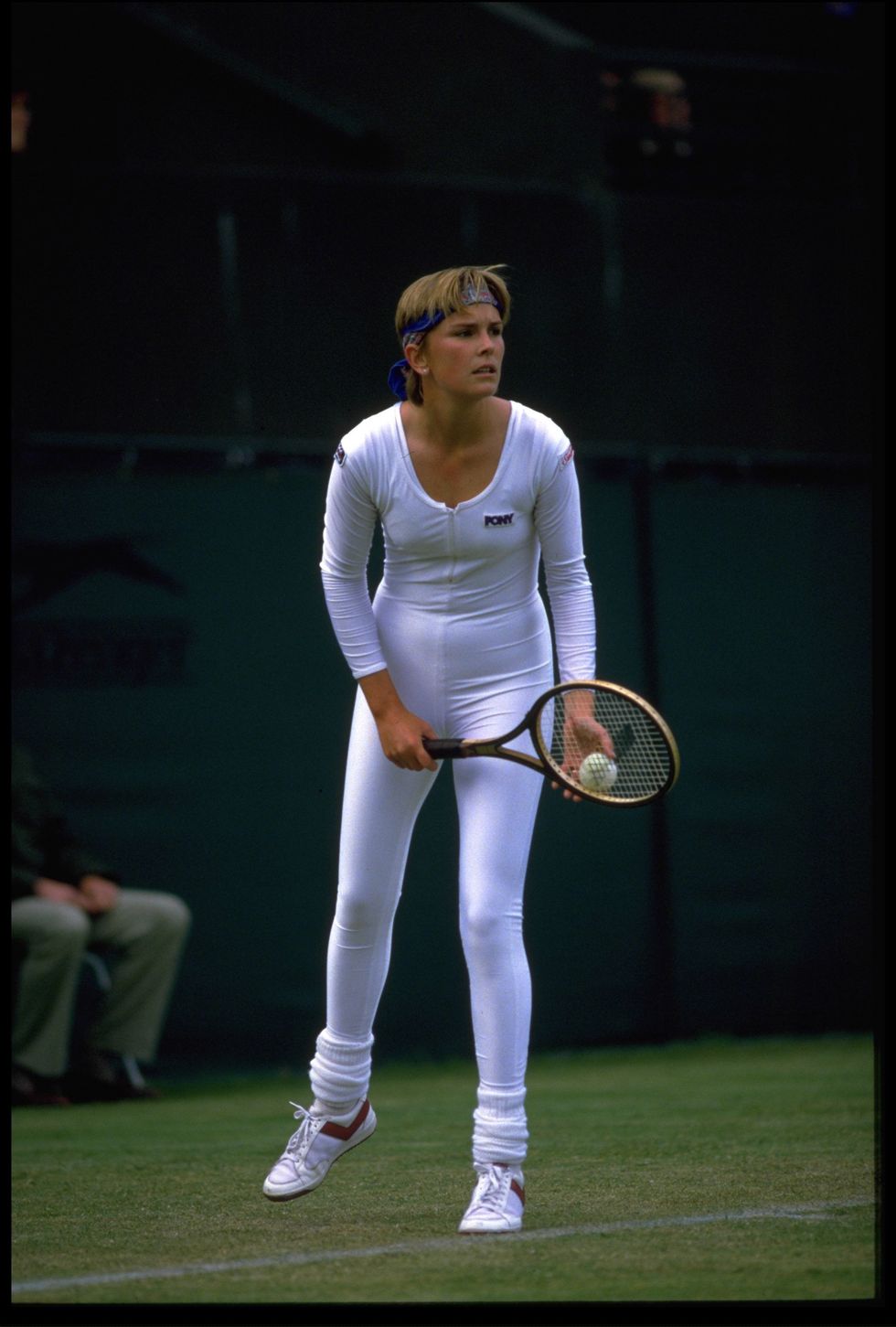 Anne White, 1985
Social media reaction to the French Tennis Federation's impending rules (as of yet, no rules have really been enunciated besides the fact that Serena's outfit would not be accepted) has been uniformly been that of disagreement with the announcement. And for good reason: Serena swapped out a mini skirt for a catsuit that kept her covered down to her ankles and is being essentially deemed disrespectful in a sport she has led and championed for years. And that swap came as something she felt was both empowering, that she hoped would inspire other working moms, and that she knew was health related. The idea that "respectful" women wear skirts and dresses is out of step with today and a type of policing of women's bodies that it's time for tennis to reckon with.