"My love for you is infinite/ I'd ride and die and live in it" croons Sabrina Claudio, as she slow dances, covered in blood in the desert at twilight.
These are the sights and sounds of the 22-year-old Cuban-Puerto Rican singer's new single and video "Holding The Gun," which PAPER premieres today. From the Nietzsche quote the video kicks off with, to lyrics like "I'd take your bullets/ even if it was you/ Holding the gun," it's pure, delicious cinema. Adding to her catalogue of stormy, sultry neo-R&B that frequently gets her listed alongside folks like SZA, Jorja Smith, Daniel Caesar and H.E.R., the song is Claudio's way of expressing the intense loyalty that's always been a part of her relationships. The song, as always, hinges on her angelic, liquid velvet voice, which stretches out across atmospheric strings and a syrupy pulsating beat.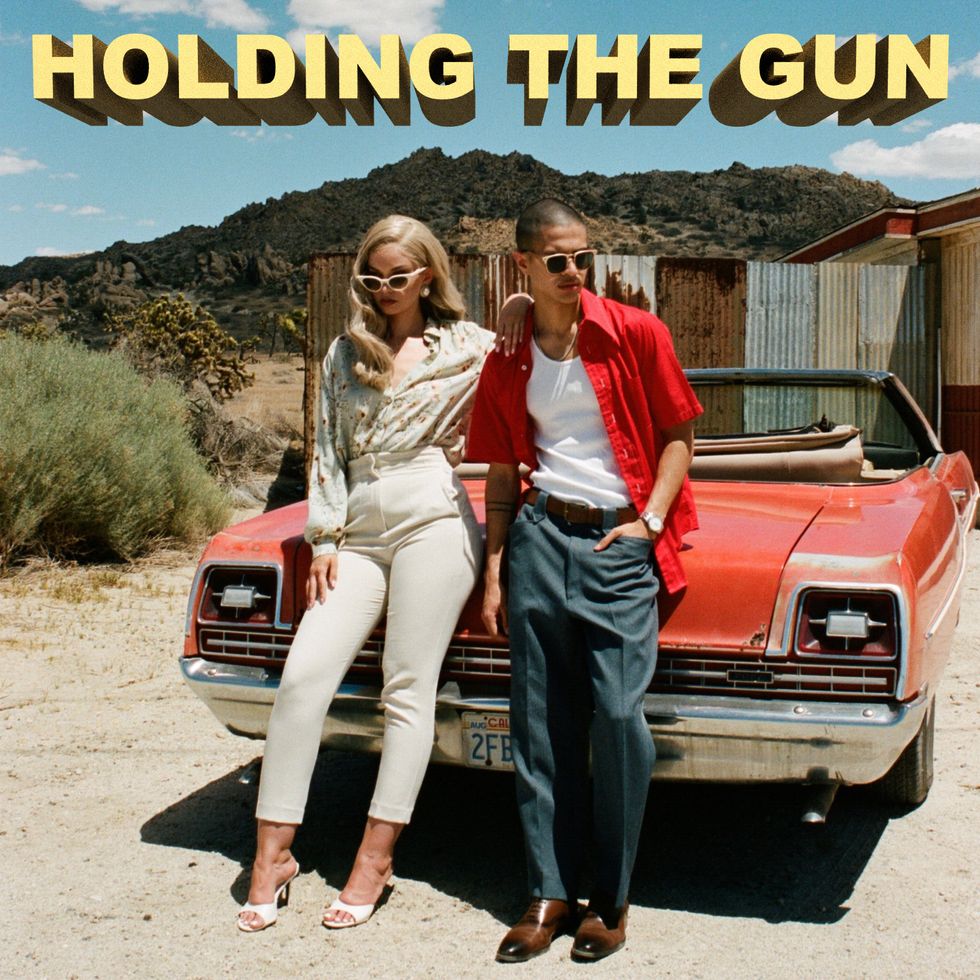 Meanwhile the visual, directed by Ozzie Pullin, was inspired by the smoking guns and deathbed embraces of noir and crime films. We see Claudio star in a Bonnie & Clyde meets Pulp Fiction tragic love story. Head-scarfed and cats eye sunglasses-adorned, she and her lover drive their convertible top-down through a desert, holding up gas stations to pay for their adventures.
Even as she sings about violence, however Claudio's voice and instrumentals remain narcotically tranquil. The dissonance is effective: as she sings lackadaisically about dying for love, while dashing out of a gas station hand-in-hand with her lover, it only makes the scene more dramatic and captivating.
"Holding The Gun" is off Claudio's upcoming project, that will drop later this year. It follows up her gorgeous debut album No Rain, No Flowers, as well as collabs with 6LACK and A$AP Rocky, that landed her on the Coachella line-up earlier this year and her current "Truth Is" world tour.
PAPER chatted with Claudio to get more insight into "Holding The Gun" and what's inspiring her lately.

Tell us about the Nietzsche quote at the beginning. Where did you come across it and whats it's relationship to the song?
Ozzie, the director, and I wanted to summarize the entire visual within one statement. When trying to find a quote, we came across Nietzsche's: "There is always some madness in love. But there is always some reason in madness," which we felt conceptually represented the sentiment of the visual. Along with it being a pretty badass quote!
The video is so grandiose and cinematic. What are your favorite movies or books? What were the cinematic references for the video?
I actually went more off of the feeling that I received from the song and the imagery popped up in my head. The sample in the record gave me a nostalgic, noir, cinematic feeling to it which inspired the era within the visual. When I took the idea to Ozzie, he completely personified my ideas. The idea of the blood, especially the eerie laughing shot, was inspired by Quentin Tarantino's "Kill Bill" wedding scene. One of my favorite scenes of all time!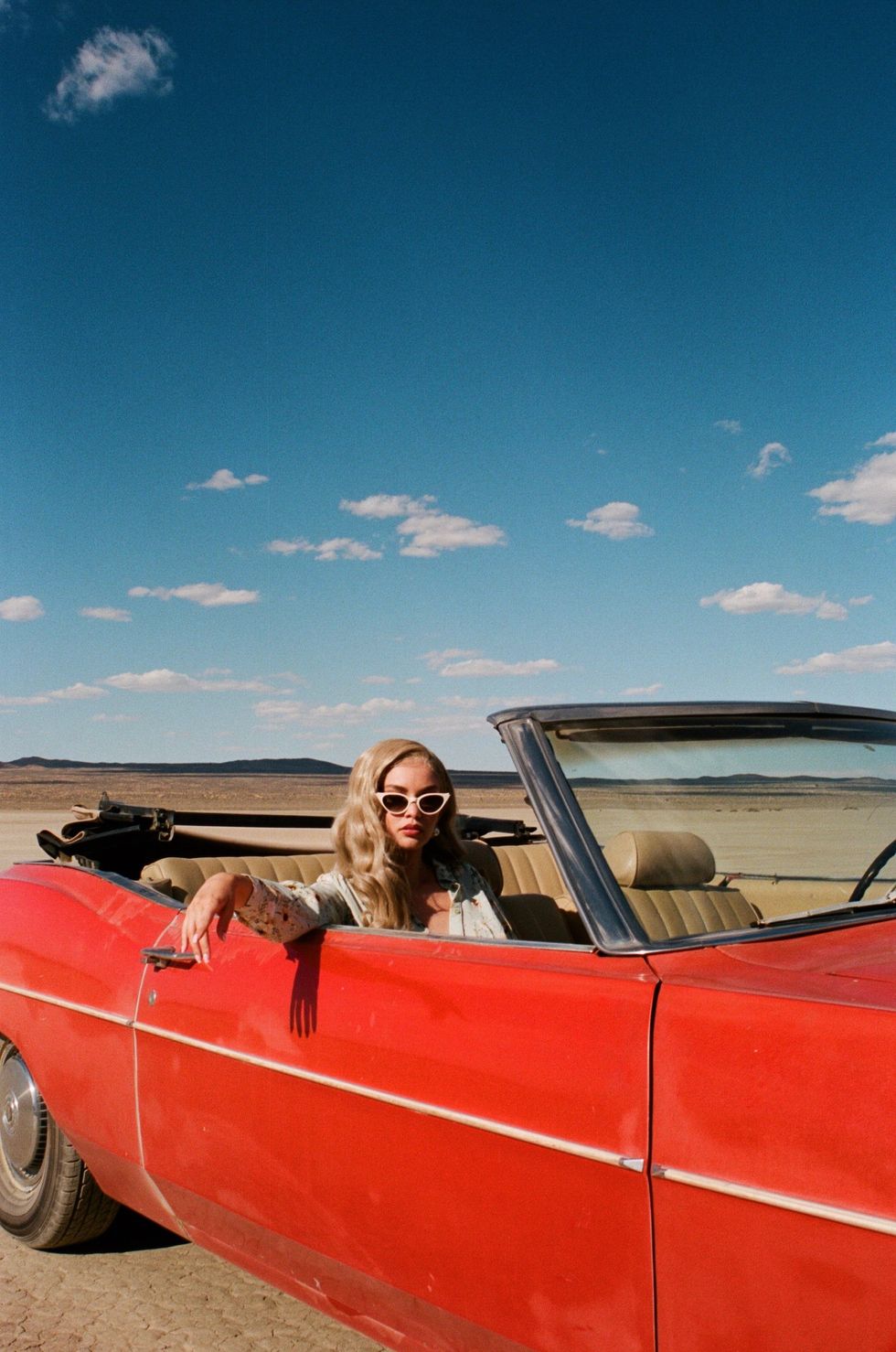 Is there a particular relationship that inspired the song for you, or is it more of a metaphor?
It's about every relationship that I have in my life (with a love, family, friends, business partners, etc). I'm naturally an extremely loyal person. Most of the time it's beneficial, sometimes it's a curse. Regardless, it's a trait I'm proud of and something I don't think I've fully expressed in past songs of mine.
In 2019, the idea of dying for love, potentially at the hands of a partner, is pretty alarming. Were you trying to challenge people to think about the relationship between violence and love?
Everything about this visual and this song is a metaphor. I actually made sure to not have any violence in the video, everything is just assumed — the "crime" was never shown, us actually "being shot" was never revealed, there's not a single gun in the video. That's something I did not want to represent. The blood is symbolism for loyalty and an unbreakable bond between two people who are deeply in love. "Ride or die" is a term often used between two partners, two friends, two siblings, etc. That phrase is what inspired the entire visual.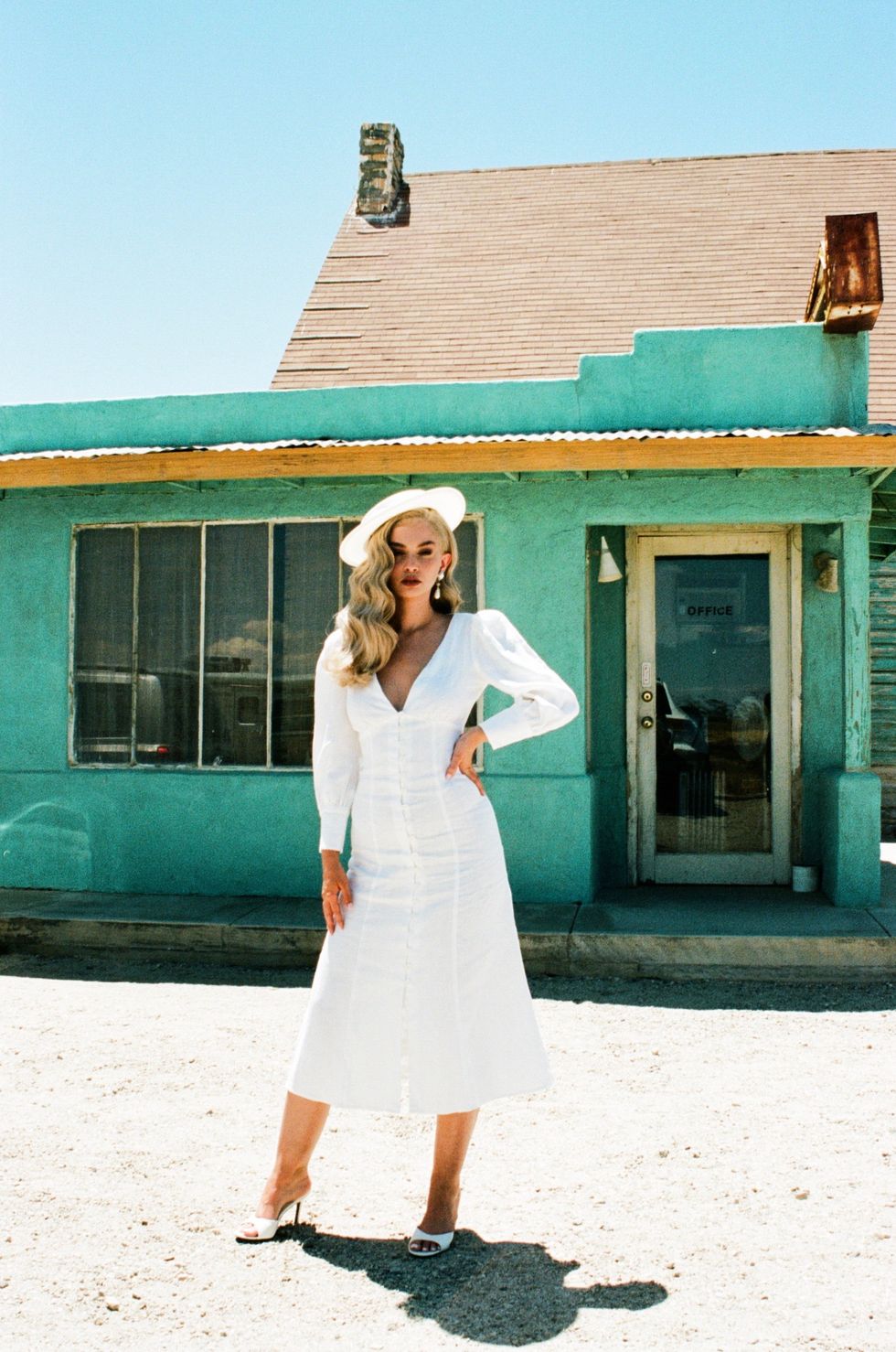 Even though the song's about really intense emotions, the sound is still very even and mellow. What kind of vibe were you trying to create?
I never want my music to be so obvious. Especially when having such an intense concept, vocally and instrumentally I always want to create sort of an oxymoron of emotion.
Sign Up for the Morning PAPER