In recent years, Hollywood has experienced a sea change of more out-and-proud queer talent. One such talent is Australian actor and artist Keiynan Lonsdale, who many fans were first introduced to in his role as Bram in Love, Simon. But while he got his big break appearing in a queer teen flick, he's intent on diversifying his portfolio and fanbase and has recently appeared in The Divergent Series and as a guest judge on RuPaul's Drag Race All Stars 4. Though Lonsdale doesn't narrowly define his orientation — which broadens a more recent public conversation about pansexuality — his focus remains on his work and staying visible. This year, the star rocked a butterfly-embroidered Manish Arora gown for the Camp-themed Met Gala, and he just wrapped filming Alicia Keys-produced dance comedy, Work It, alongside Sabrina Carpenter. Look for that any day now on Netflix. — Michael Love Michael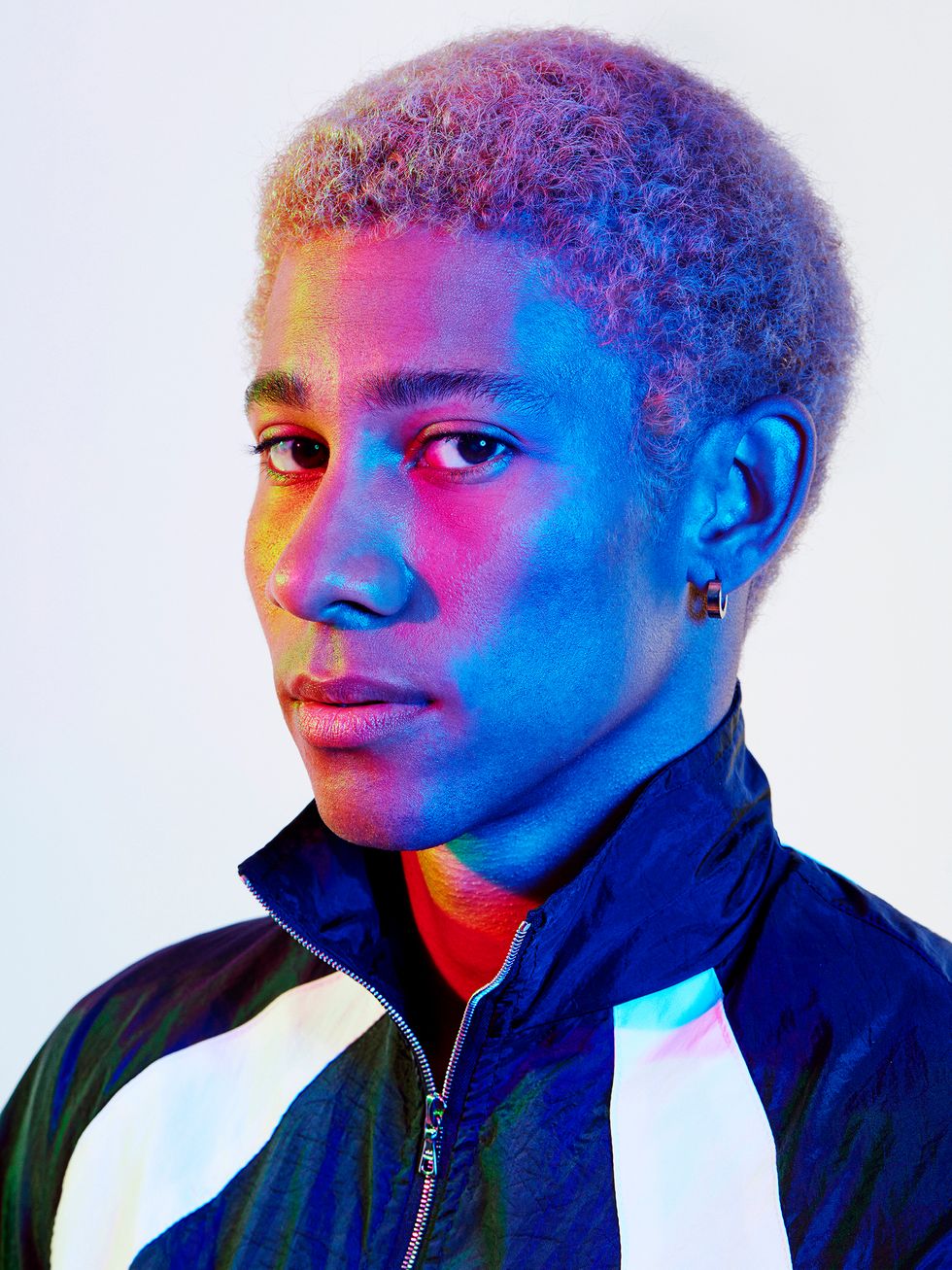 Jacket: Andrew Coimbra
What's the biggest misconception about you?
That I've got my shit together.
What has been your best night out?
I've had a lot of best nights out, and I think they're the ones that haven't necessarily been planned, they've just been these whacky and magical times, whether with good friends or just out on my own exploring.
What's something no one knows about you but you wish people did?
I wish that people knew I was Rainbow Dragon.
What was the last song you listened to?
"With The Love In My Heart" by Jacob Collier.
If you weren't doing this, what would you be doing for a career?
I'd work in video games or in animation somehow... it always comes back to playing and sharing stories.
What's the craziest thing you've done in 2019?
Ahh, I think going to The Met Gala was the most craziest shit I've done this year for sure... life is interesting.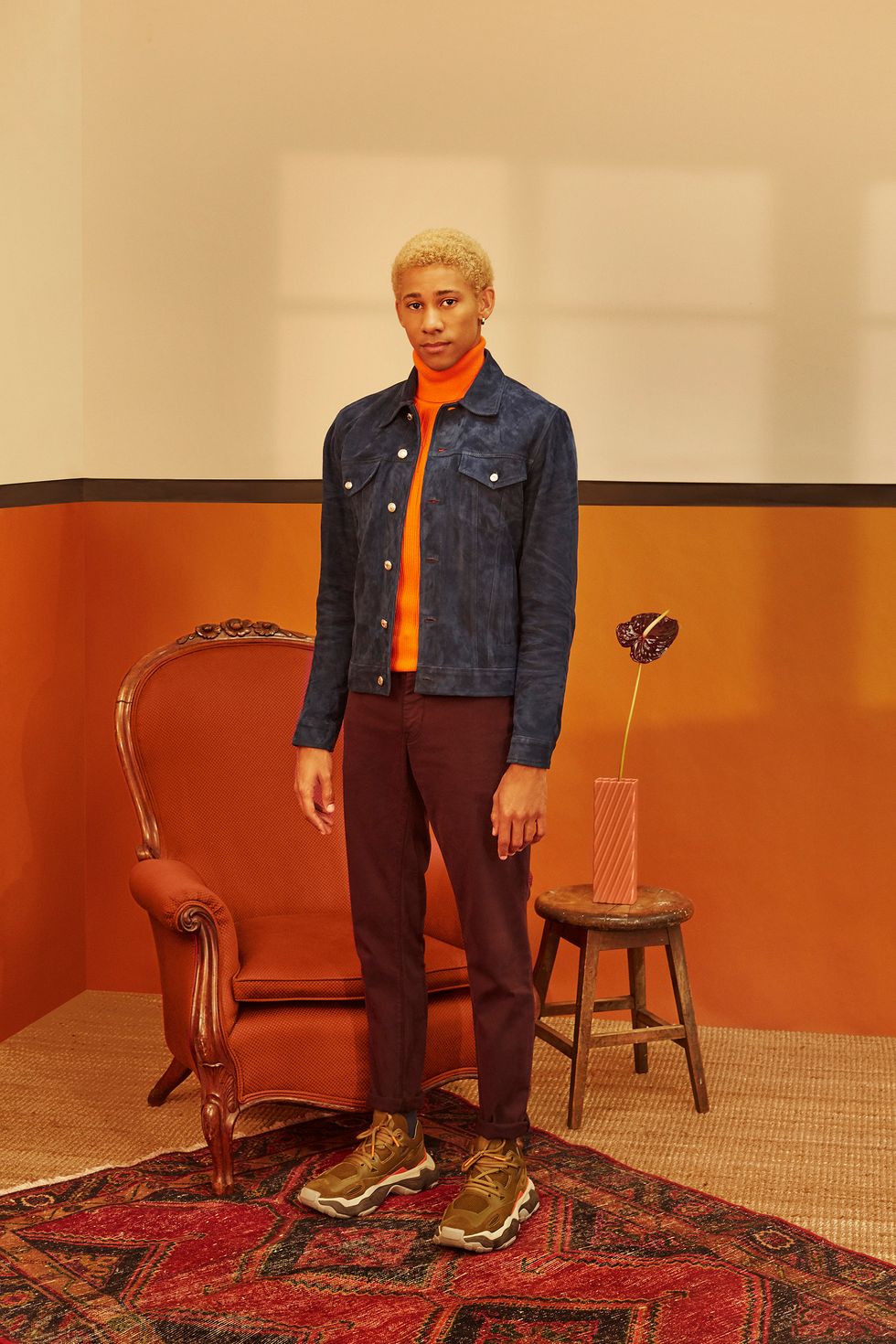 Jacket: Paul Smith, Turtleneck & Shoes: HUGO, Pants: Tiger of Sweden
What's the most stressful thing about being you?
I'm either throwing myself, or being thrown into new territory all the time. I love and I fear it. When I have clarity, it feels really special and I am grateful, but when I'm feeling exhausted or a little more insecure, it can get stressful. I'm working on creating more structure and grounding in my life, so I can better deal with this beautiful chaos that seems to keep on twirling.
What's your biggest irrational fear?
That I'm not doing or being enough.
When you want to get attention, what do you do?
I say the truth.
What gives you hope in 2019?
Music.