Having acted in critically acclaimed films for years, like Beautiful Boy and Outside In, 22-year-old actress Kaitlyn Dever had a career-defining moment in 2019 when she garnered mass acclaim for her performance in Olivia Wilde's directorial debut, Booksmart. Audiences who took a chance on the film, which was truly the first Gen-Z comedy of its kind, ended up being treated to nearly two hours of Boomer-confusing comedic gold (porn-watching Uber rides and lesbian bathroom sex are just the tip of the iceberg.) Taking on the role of Amy, an openly gay high school senior and one-half of the Booksmart duo with co-star and fellow PAPER People pick, Beanie Feldstein, Dever moved audiences to tears — both through her wit and portrayal of emotional grit. What shines most about Dever's portrayal of her character, though, is that it's not a flippant stereotype of a cautious-yet-assured out teen, but one of the first roles like it to be handled with care in both sexually charged and emotionally charged situations. Dever steps into another sensitive, emotionally charged role next, playing a young woman who reports being raped before recanting her accusation in Netflix's Unbelievable, out this Friday. Based on a true story, it sees Dever starring alongside Toni Collette, Danielle Macdonald and Merritt Wever. — Brendan Wetmore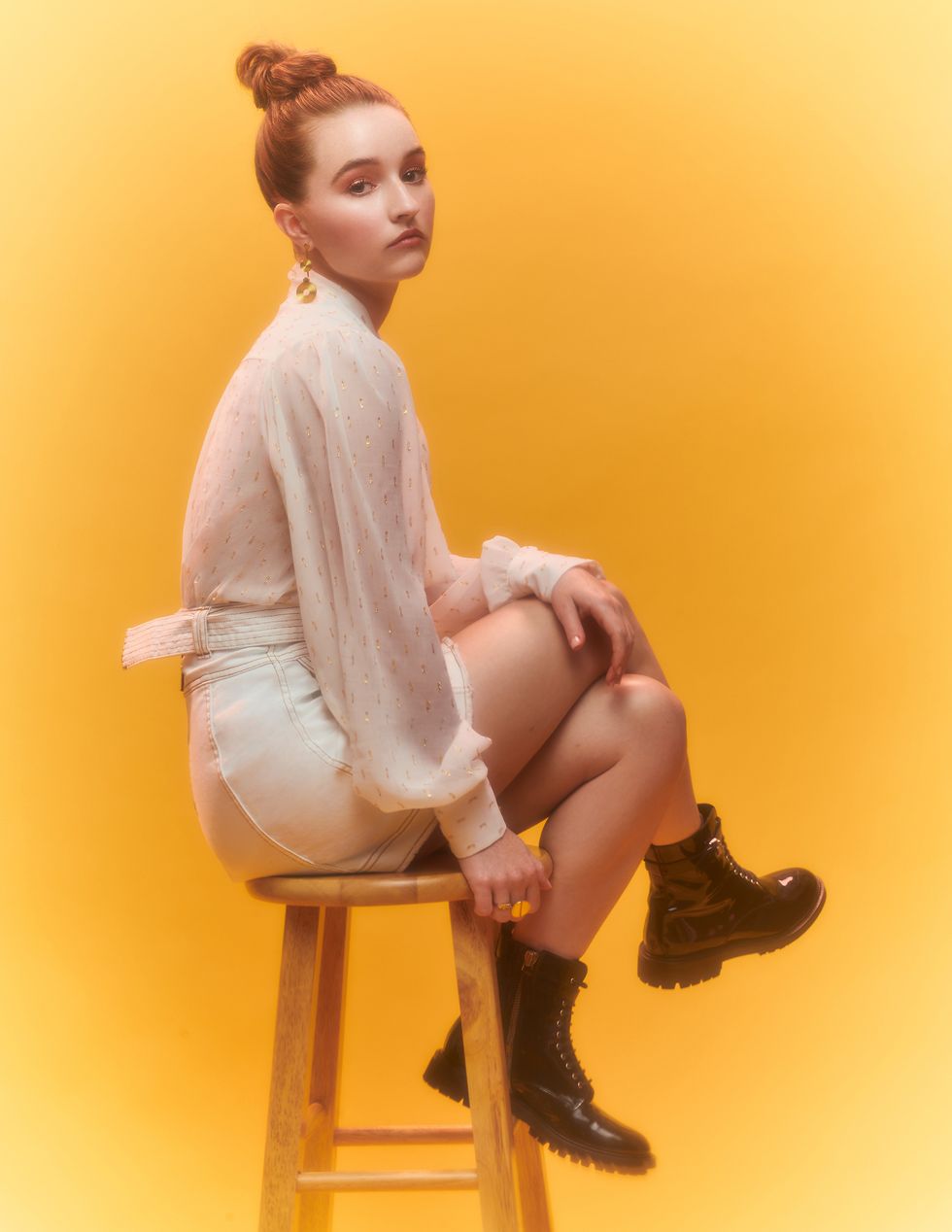 Top: Lisou, Bottoms: Aje, Jewelry: Kloto, Boots: Belstaff
What was the last song you listened to?
"Major Tom" by Peter Schilling (actually listening to it now).
If you weren't doing this, what would you be doing for a career?
When I was little I wanted a job where I could staple a lot of things and press a lot of buttons. So, anything that involves that???
What's the craziest thing you've done in 2019?
It's a tie. The first is I made eye contact with Gal Gadot. And the second is, during Booksmart press, I had a social media interaction with Malala.
What's your biggest irrational fear?
Swimming in the deepest water in the ocean.
What was the last show you binge-watched?
Sex Education.
What's the last screenshot you took?
I screenshotted a photo that was taken (I guess by paparazzi) of me and my friends. I screenshotted it and I was laughing at myself because I looked like a hybrid of Belle's father from Beauty and the Beast and The Hunchback of Notre Dame.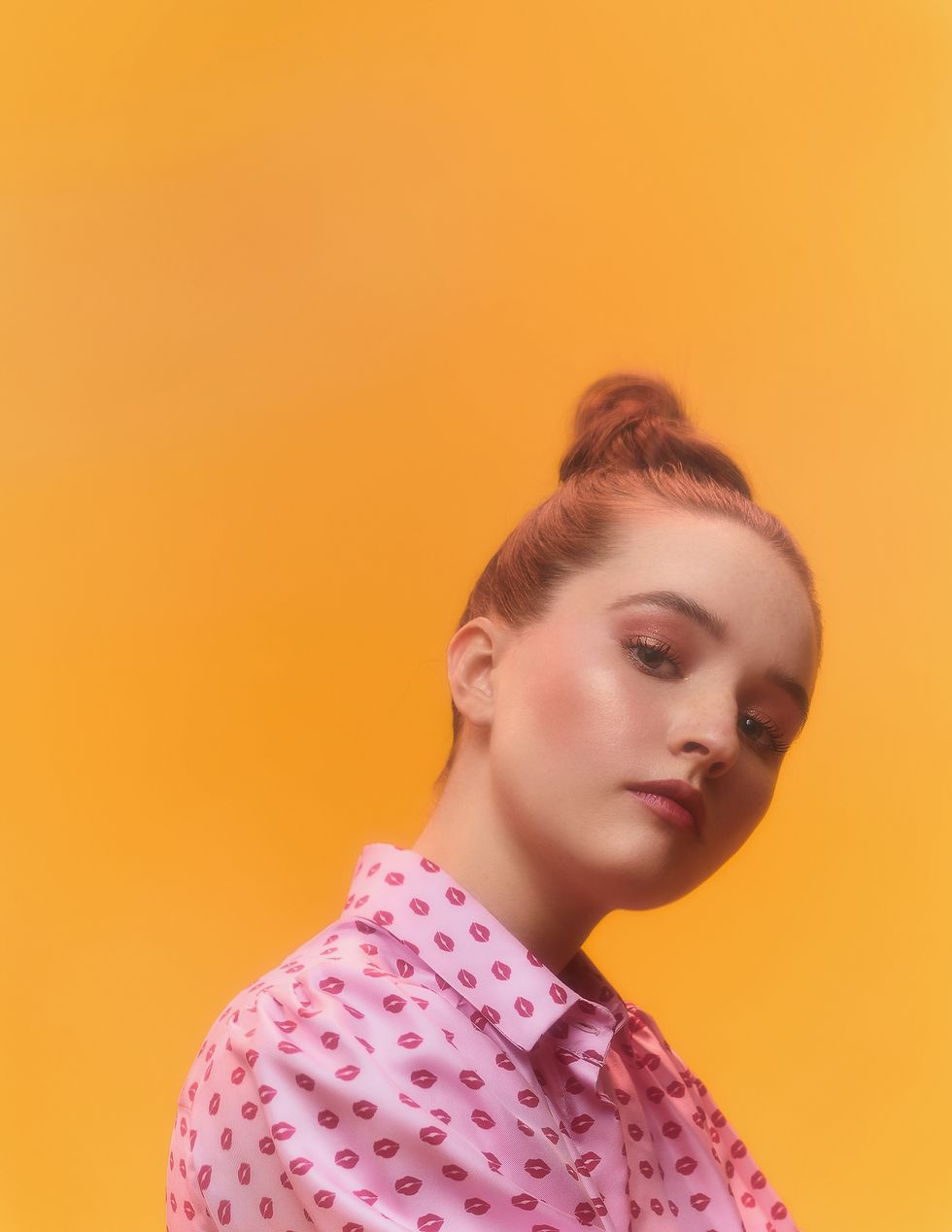 Shirt: Lisou
What's your favorite meme right now?
Anything with Kermit the Frog in it.
What trend that you participated in (clothing, hairstyles, makeup, memes etc) do you never want to see again?
Pulling a small piece of hair back on top of my head and making it into a little bump and then clipping it, ugh.
What's your biggest regret?
I don't think I have one honestly! I'm happy with my mistakes, they've changed and shaped who I am!
What's your go-to karaoke song?
"Pony" by Ginuwine or "You Oughta Know" by Alanis Morrissette.