For K-Pop Director Novv Kim, Blue Is the Warmest Color
By Crystal Bell
Nov 13, 2023
Before he ever gazed through the lens of a camera, photographer Novv Kim fell in love with the color blue. As a child growing up in South Korea during the '90s and early aughts, he buried his true desires out of obligation. "I really liked the color pink," he tells PAPER from his Seoul apartment, which doubles as his workroom. "But older people would say, 'Pink is for girls, blue is for boys.' So I forced myself to like blue." Call it the exposure effect — the more you engage with something, the more you like it. "Over time, I started to love [the color blue]," he says. "It represents my story in a lot of ways."
The color permeates his artistic point of view and shades his work in hues of cornflower and cerulean. He's drawn to its depth of emotion. It can be deep like the ocean, mysterious and hard to read, or fresh and boundless like the open sky, a picture of freedom. It inspires the 29-year-old creative even now — sitting at his desk, watching clouds of indigo drift through the midnight skies outside the window beyond the frame of his computer screen.
In addition to photography, Kim has directed music videos for some of today's top K-pop acts, including Stray Kids, STAYC and CHUNG HA. Among fans, his work is recognized for its tension. In an industry known for its maximalism and spectacle, Kim's signature style is intimate. He cites Xavier Dolan's Mommy and Troye Sivan's Blue Neighbourhood — small, queer stories told across mediums — as formative influences, as well as the bold bombast of Korean pop star Lee Hyori. A somewhat NSFW reaction to the visual for "Red Lights," a song from Stray Kids members Hyunjin and Bang Chan, succinctly sums up Kim's artistic vibe: "Heartbreak. Yearning. Healing. Lost opportunities. Wishing for something that can never be."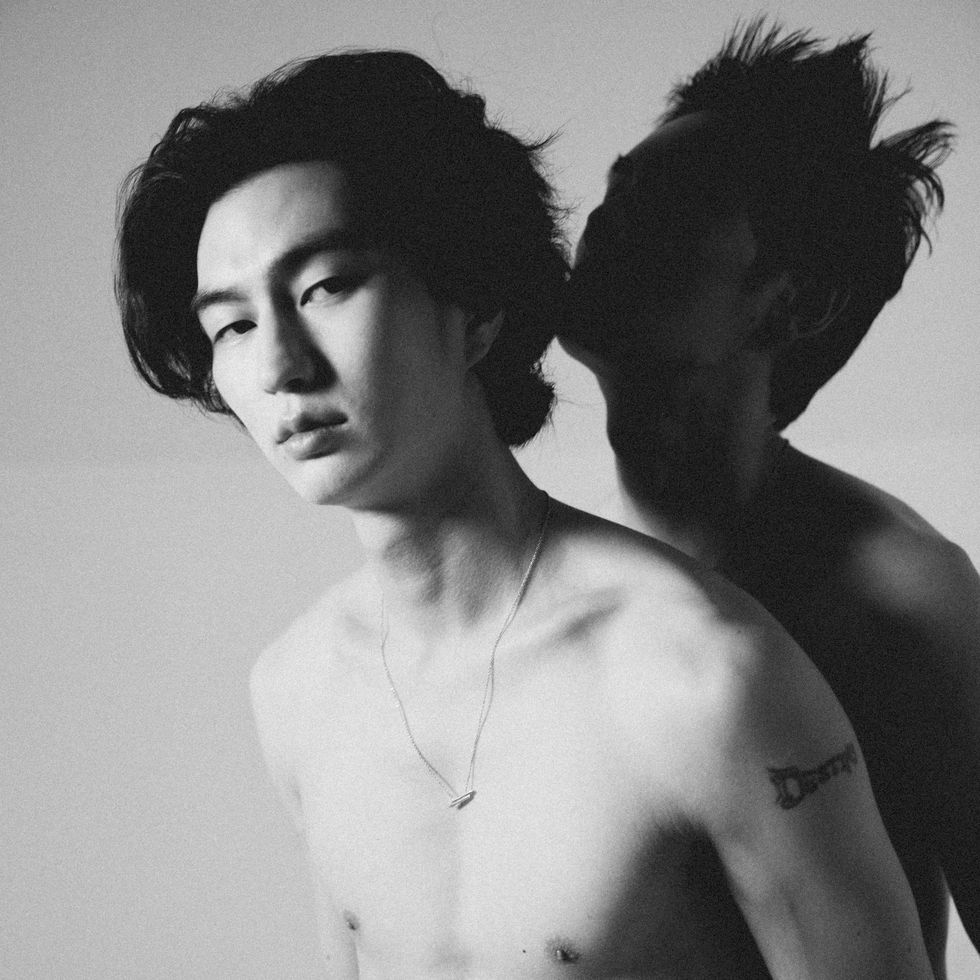 Similarly, Kim describes his creative approach as a pull toward the uneasy sensation of "you feel like you can touch it, but you can't have it." He speaks softly and in a comforting manner, joking that his voice could lull people to sleep. He listens intently, and his measured demeanor and penchant for silence have afforded him many opportunities in an entertainment ecosystem in constant motion.
He has always been fascinated by the subject of time, specifically its passing; it's the reason he picked up a camera. Born Hyun-jae Kim, his interest in visual arts developed in middle school after he joined the broadcasting club. By high school, he had bought his first DSLR camera and began capturing everyday slice-of-life moments. He'd film his friends, wandering down quiet city streets and recording small scenes of nature. These themes are still present in his work, from images that depict lush green fields and watercolor horizons to stories about loss and human connection. There's a specificity to his art, told from the perspective of an observer rather than a participant. In a way, he's always felt that way — a little lonely in the margins of his own life.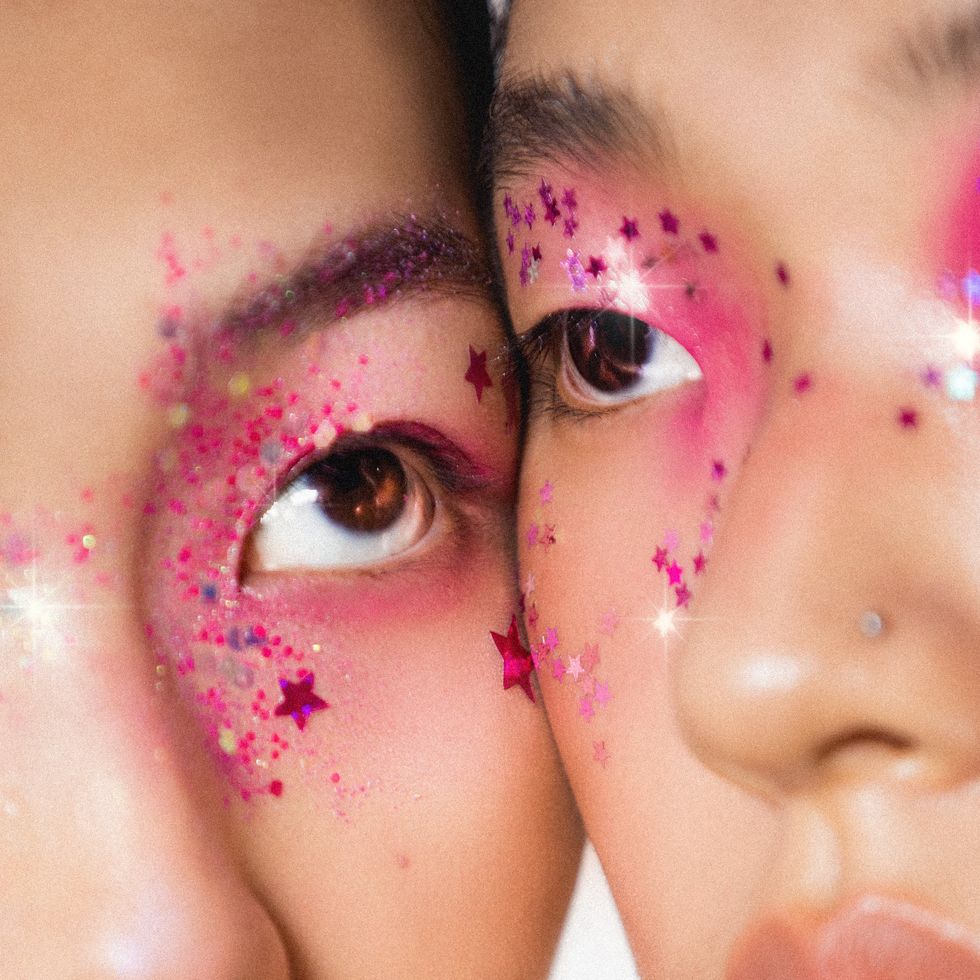 "I have a strong interest in feelings of sadness and loneliness and often find myself captivated by such emotions," he says. "I believe in the power of sadness. I think that to protect love and peace, one must experience and overcome sadness. Just as shadows prove the existence of light, sadness doesn't necessarily have to be all bad. I want to create works that can provide comfort to lonely individuals."
Of course, directing K-pop music videos is more a collaborative effort than a solitary one. "I can't always express myself exactly as I want," he explains. "The music should be at the forefront of a music video and everything else should be a supplement." His responsibility is to "show one way that the music can be interpreted." It's music you can see. Some feel more personal than others, but every project has a heartbeat. He's most proud of bringing ALEPH's "아무도 그대를 바라지 않는"—which roughly translates to "the one desired by no one" in English—to life. It's a story of connection and heartbreak in which a kiss upends a friendship between two young men.
"I put a lot of myself and my personal experiences into that project," he says. "The artists gave me a lot of freedom to interpret the music how I wanted."
In Kim's eyes, the beauty of K-pop is its multiplicity. It's never just one thing — one mood, one sound, one movement — but "multiple things and multiple concepts and genres in one project." So perhaps it would feel limiting to hold a video's meaning to a singular interpretation. "There is always an element of something unique," he says of K-pop's visual language.
For the most part, he enjoys reading the various interpretations of his work. He looks at comments and occasionally responds to K-pop fans who DM him on Instagram. It's fun to scroll through the fervor on social media. But he's also aware of how his queerness shapes the narrative fans have created. "Sometimes I feel slightly worried that all of my work will be interpreted in that light," he says, slowly and carefully. "I am an openly queer director, but I don't feel like I'm emphasizing any particular part of my identity. But maybe my work can be overly queerly interpreted. Some people might think, 'Oh, this must be queer because he is queer.'"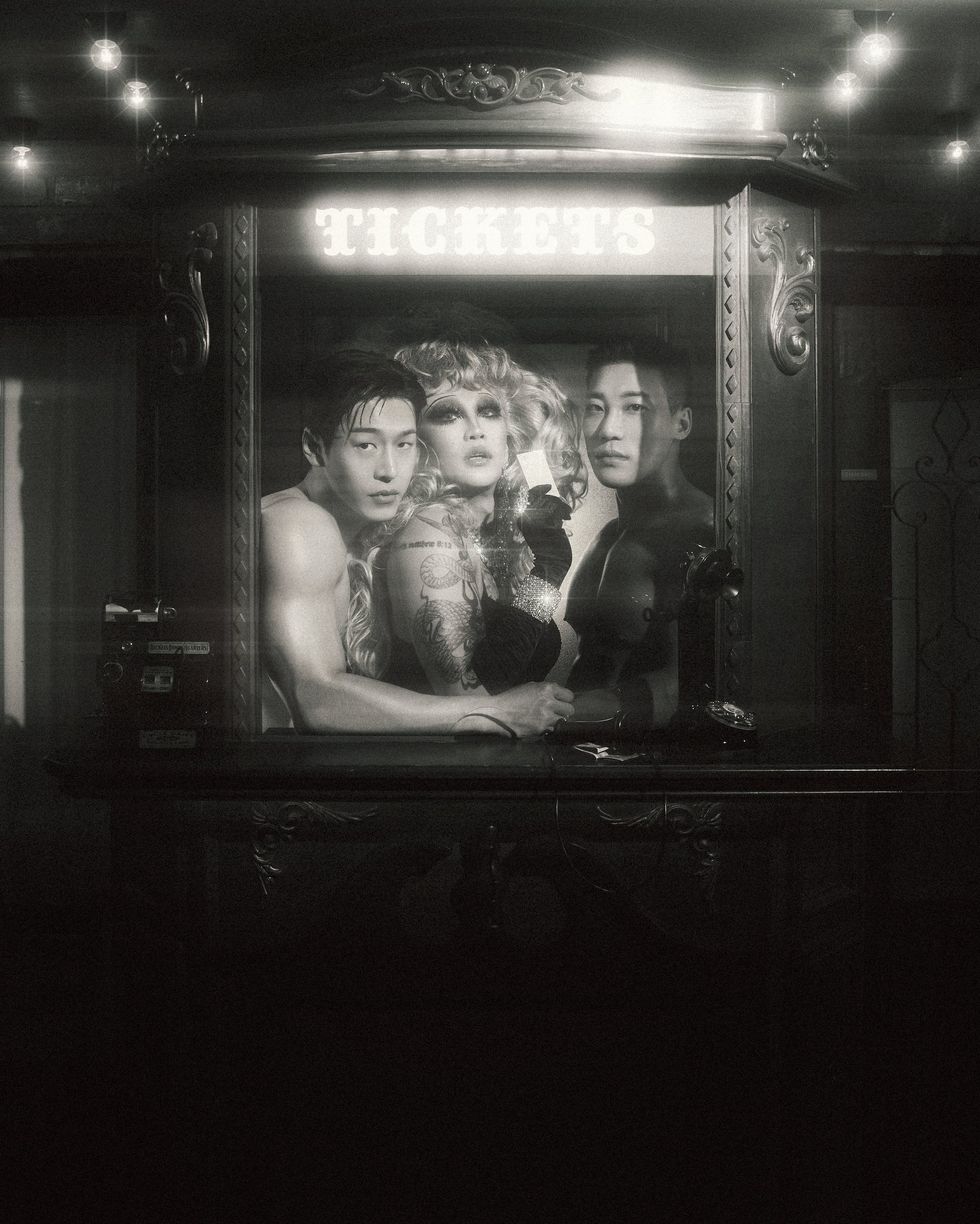 The loneliness, he says, bloomed early; he can still feel its roots in his chest. As a queer person coming of age in South Korea, where same-sex marriage is illegal and queer individuals face discrimination with no lawful protections, acceptance came from within. "Looking back on my life as a queer person, I've tried not to be ensnared by prejudice. There were times when I felt lonely and difficult for being queer, but now, I live a happier life by loving and accepting myself completely," he says. "In a world with prejudice, I felt that if I wanted even a little bit of equality, I had to start by loving myself. I've had moments when I felt unhappy because of being queer, but now I try to believe that being queer gives me a wider range of abilities. I want to perceive myself not as unusual but as extraordinary."
As Kim gravitated toward film and moving image design in university, he brought this ethos to the foreground. Now, he sees it as one of his biggest strengths. When he established his creative studio We Are NOVV — initially pronounced like "now" — in 2021 with a few like-minded friends, they settled on a simple slogan: "For all the peace in the world." It's sentimental and completely sincere. Love and inclusivity, he says, are the foundation of his vision.
"While gender can't be simply divided into a binary of male and female, I think I exist within a spectrum of diverse genders," he says. "I have rough edges that others might not know about, and I can be very delicate. I experience a lot of anxiety and worries, but I also have a lot of love. I tend to feel a wide range of emotions, making it easy for me to empathize with others and get lost in daydreams. It seems like my personality is well-suited for being a creator."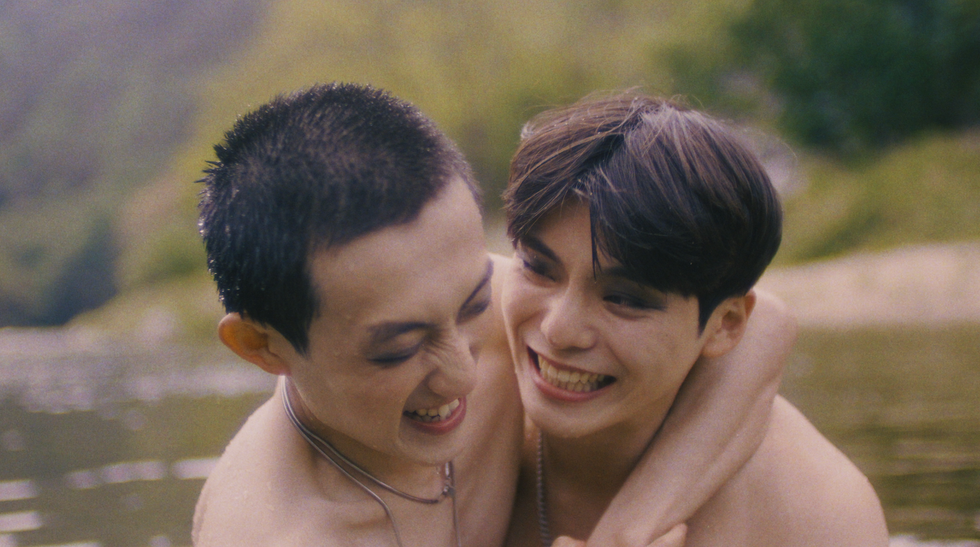 It's different when he's working on his own projects. Last year, he participated in Korean drag performer Nana's first photo exhibition at The Trinity Gallery in Itaewon, Seoul's vibrant, multicultural nightlife district. This year's exhibition, titled "Persona Prism," opened on November 2. Kim is one of the featured photographers. He's been collaborating with drag collective Neon Milk since 2017, and it's allowed him to "work freely and find myself as an individual."
It all goes back to that idea of finding light in the darkness, of "capturing these feelings of sadness" while also seeking out modest moments of happiness in the everyday. "I prefer small, subtle fantasies like the fleeting moment when you coincidentally look up at the sky and see clouds forming a heart shape, rather than grandiose fantasies," he says. "I appreciate the tranquility of greenery and the sound of leaves rustling in the wind. I seem to love any place with few people." And when life gets monotonous, he'll book a hotel and spend the day alone. "Stepping into a new space seems to change my way of thinking," he adds. "So I often try to incorporate these small fantasy elements into the music videos I work on… [They] seem to convey warmth."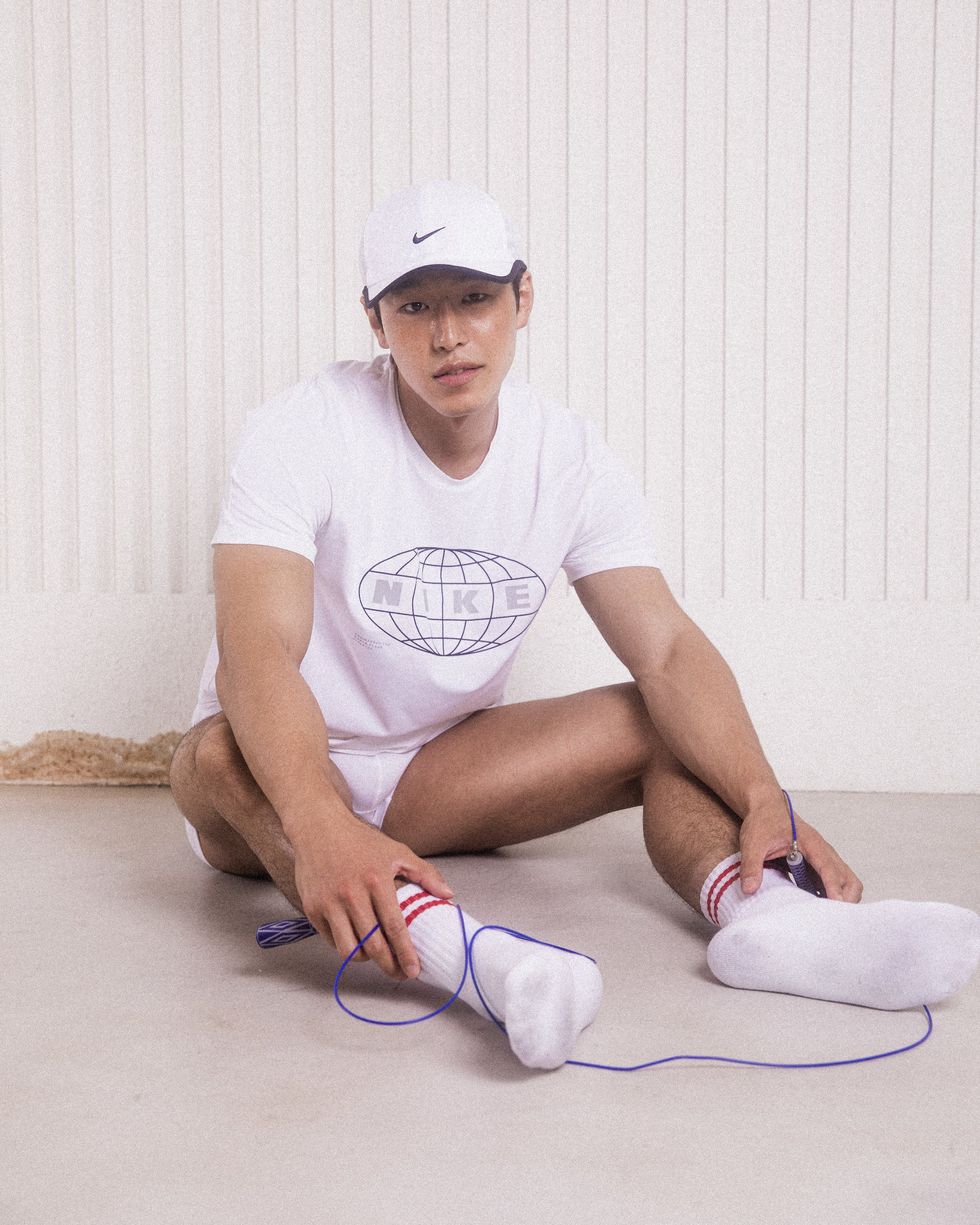 Of the images Kim provided for this piece, there's one in particular that stands out. Titled "Self Portrait," it's a photo of Kim, his back turned toward the camera, bathed in neon blue light. It's a contemplative stance — looking away from the lens to instead observe the scene before him, taking it all in without showing his face. The frame is full of tension and intrigue, conveying a profound sense of intimacy. For Kim, there's no love without sadness. They are emotions wound together in a continuous arc, forming the shape of a lens through which he sees the world — washed in shades of blue, the purest color of love.
"Among all these diverse emotions, the power of love is strong," he says. "I want to learn more about how to love someone, how to love myself, and how to love the world."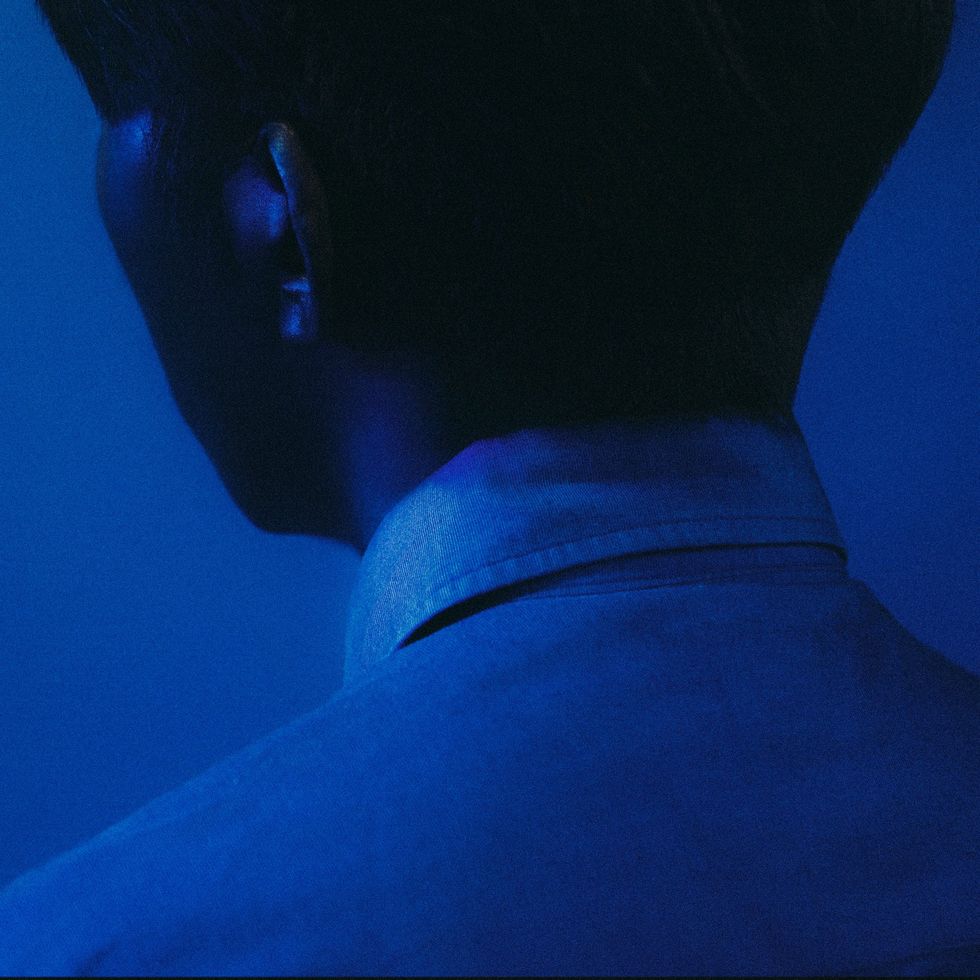 Related Articles Around the Web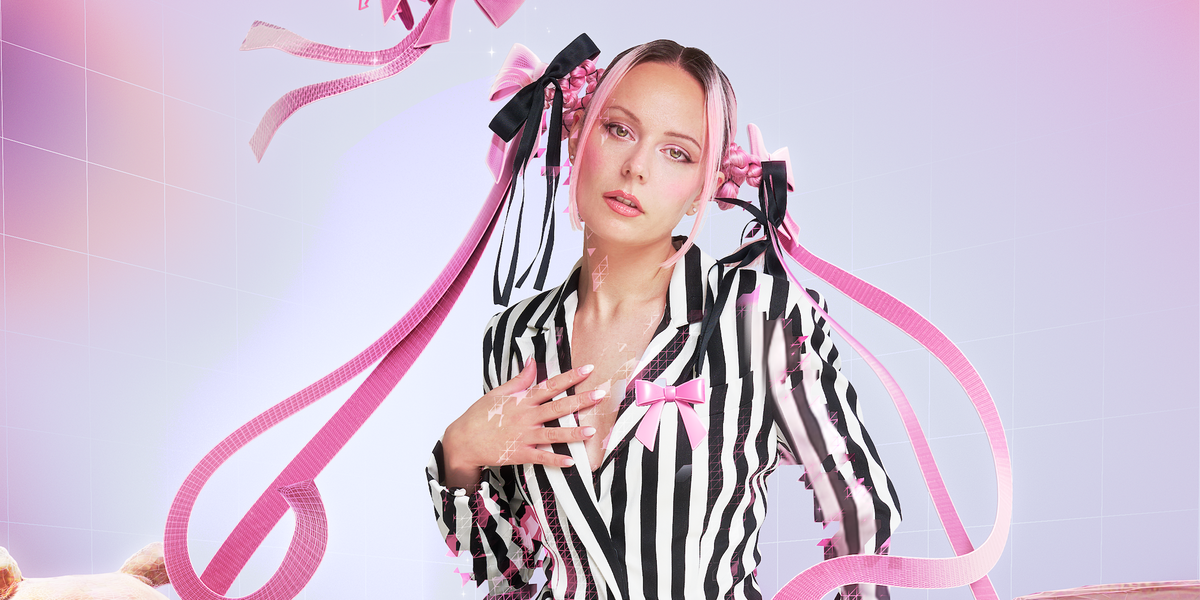 Music
Story by Harry Tafoya / Creative direction & VFX by Andy Rolfes / Photography by Nicholas Needham / Styling by Erik Ziemba / Hair by Davey Matthew / Makeup by Frostie Delite
Story by Harry Tafoya / Creative direction & VFX by Andy Rolfes / Photography by Nicholas Needham / Styling by Erik Ziemba / Hair by Davey Matthew / Makeup by Frostie Delite
07 November