MØ is one of pop music's most important artists, not only consistently creating strong solo material, but also contributing to the larger community. In addition to her most recent EP When I Was Young, the Danish musician has collaborated with Diplo on "Get It Right," Charli XCX on "Porsche," ALMA on "Dance For Me," and Noah Cyrus on "We Are F**ked" — and today, MØ dropped another solo standout, called "Nostalgia."
The new track builds off an incessant pounding beat, as MØ speaks through her nostalgic verses: "I remember the first time I was in love/ It was all the way back in 1997," she says. "I stole my mama's cell phone/ Yes, and I was turning it up/ Tracked down your number boy/ I was so in love." The chorus is giant and euphoric, much like MØ's biggest hits, from "Final Song" to "Don't Leave."
PAPER caught up with MØ to talk about "Nostalgia," and what's next on her packed agenda. Watch the song's lyric video, below, with old family photos curated by MØ's parents.
"Nostalgia" is a very honest song. Is it easy for you to get into this headspace while writing?

I think the best songs always happen when one writes from an honest place. It's the only place I really know how to write from, even if I try to mask it. I find it much harder if I try to do a less honest song. It always turns out wrong.
Related | A Guide to All the Female Artists Charli XCX F**ks With
You have such a strong pool of collaborators. Who did you work on this song with?
It all started with a demo beat that I had received from a producer friend of mine a while ago. The moment I heard the drums I opened my mouth and started talking over the beat. I did the verses and the pre-chorus like that, and when I played it for my producer Stint, whom I've worked a lot with recently, he got this idea for a chorus that he had done with a couple of other producer/songwriter friends of ours a while ago. So it was kind of like a patchwork — a mishmash of beautiful coincidences.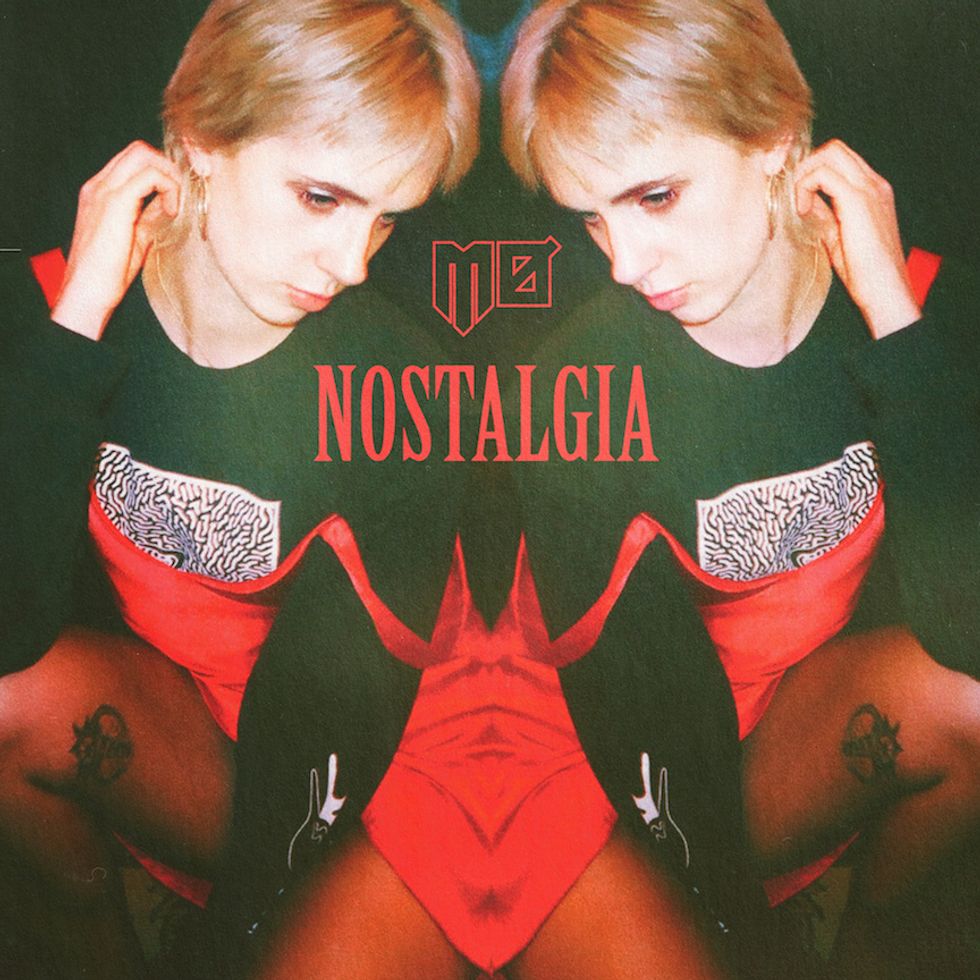 Do you consider yourself a nostalgic person?

I'm a super nostalgic person, but at the same time I'm obsessed with moving forward and constant change. I feel addicted to the nostalgia, as well because that's where I draw 70 percent of my inspiration from. So having that feeling with me as I'm rushing into the future is a good compromise I think.
Related | Alma Is a Legend For Life
This single follows your When I Was Young EP. Is an album on the way?
I can tell you that there's a lot more on the way. I'm very excited for this year!
Stream "Nostalga" here, and revisit When I Was Young, below.
Photo Courtesy of MØ
Music
Story by George M. Johnson / Photography by Mason Poole / Styling by Shiona Turini / Hair by Nakia Rachon / Make-up by Rokael Lizama / Creative direction by Andrew Makadsi