We've had our eyes on ALMA for quite some time now, and it's entirely impossible not to. With her highlighter hair, DGAF outlook on life and impossibly infectious hooks, the breakout Finnish pop singer has already become one of 2018's most exciting stars. Through her six-song Heavy Rules Mixtape, out today, ALMA stakes ground with a raucous point-of-view that's best captured on the project opener: "I fuck it up/ Been up all night/ But I feel like a legend," she declares on "Legend," before shamelessly chanting, "Legend for life! Legend for life!" And we absolutely believe her.
First famous for appearing on Idols, Finland's version of The Voice, ALMA (real name: Alma-Sofia Miettinen) has since been traveling the world and creating music for her forthcoming full-length album. "I've been working for five years now, and there's been ups and downs, but loads of hard work," ALMA says of the long process. "I think now I've found what I want to do — I've found my friends and the people I like to work with. While I was once struggling with my sound, I'm in a better place than when I started. You can hear the vibe on this mixtape, too."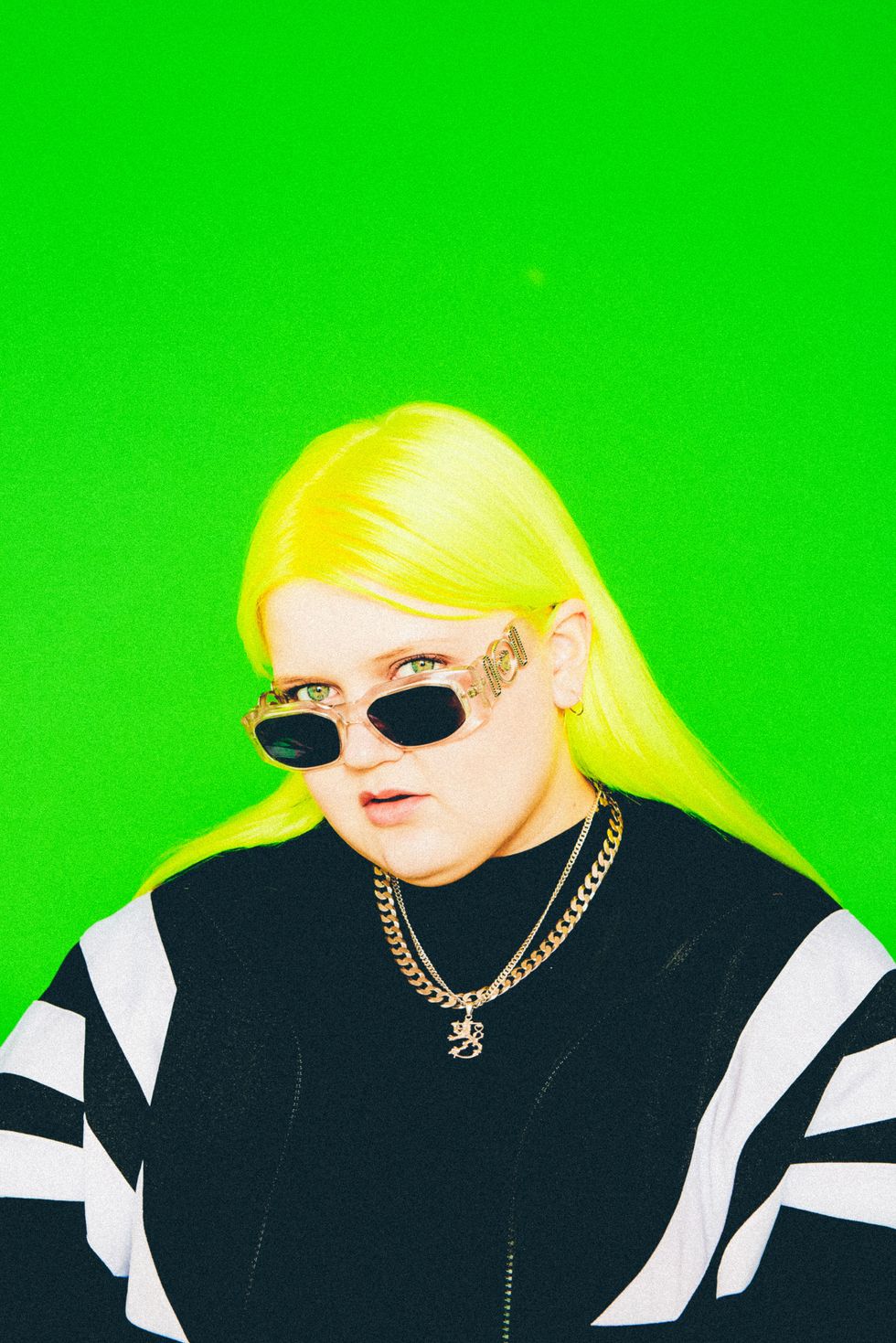 Heavy Rules as a first full introduction to ALMA's sound is full-on pop, packed with slick club synths and smart lyrics that build into enormous choruses ("I'm obsessed with hooks," she says). But with ALMA's Finnish background, there's an off-kilter undercurrent to her music, which she attributes to her home and the cast of fellow Scandinavian women she's recruited for this mixtape: MØ on "Dance For Me" and Tove Styrke on "Good Vibes." Their upbringing infuses radio sounds with something "more dark and real," ALMA suggests. "I think Scandinavian pop music is super interesting, and especially Scandinavian female artists. I want us to create things together and hopefully conquer the world."

For early adopters who became enamored with ALMA through singles like "Dye My Hair," "Phases," and "Chasing Highs" (which has 74 million Spotify streams), Heavy Rules sees a shift in ALMA's honesty. "I've never been that real," she says, admitting that it's taken time for her to be emotionally transparent through music. "I think people assume I'm just a party girl that's having a great time all the time, but I want to show my different sides, as well." While "Dance For Me" is her favorite, ALMA says "BACK2U" is the mixtape's most personal, written during her first ever visit to L.A. when she wanted to go back to Finland. "Sometimes when you're traveling too much, you just need to home," she says.
Related | Tove Lo Pushes Pop To Its Climax
Still, ALMA doesn't let her demons get in the way of having a good time on Heavy Rules. "I try to not give a fuck as much as I can," she says, citing the club as inspiration and, in many ways, motivation for all the music she makes. "I don't need to get super wasted or go crazy, I just love to dance" — an attitude that's clearly reflected on ear-worms like her Kiiara-assisted highlight "Chit Chat" and, of course, "Dance For Me," which sees ALMA repeatedly demanding of the listener, "You've got to dance for me." Sounds like a deal.
Stream ALMA's Heavy Rules Mixtape, below.
Photography: Alexandra Gavillet
Music
Story by George M. Johnson / Photography by Mason Poole / Styling by Shiona Turini / Hair by Nakia Rachon / Make-up by Rokael Lizama / Creative direction by Andrew Makadsi