MisterWives, the New York-based indie rock band, is stepping into a new era of punk, angst and fury with the release of their single "Our Of Your Mind," a bloodthirsty breakup diatribe. It's fair to say the band is no stranger to love's dissolution. In 2020, just a few days before their third album SUPERBLOOM's announcement, lead singer Mandy Lee and drummer/producer Etienne Bowler disclosed their fresh separation after nine years together. Romantically, of course, as the band continued to rock on. And as MisterWives rebuilt their foundation in this tumultuous time, a new sound emerged from the rubble of their former selves — one that was a little bit angry.
SUPERBLOOM, the band's 2020 album, captured a moment in time as Lee and Bowler grappled with their newfound relationship, one that was now solely connected through music. The catharsis can be heard in the soulful blend of pop, rock and funk as the band explored heartbreak and forgiveness, wrapping pain and uncertainty into danceable tracks. However, if "Out Of Your Mind" is any indication of the bands new trajectory, technicolor heartfelt bops are a thing of the past. As Mandy Lee rediscovers her voice, the band leans into what they're calling their "sacred anger." Mandy Lee tells PAPER, "Not masking uncomfortable feelings with arpeggiated synths and sweet progressions was a pivotal moment needed to let go of pain and anger that was no longer mine to carry, while also giving us creative freedom to not feel boxed in to what might be expected from us."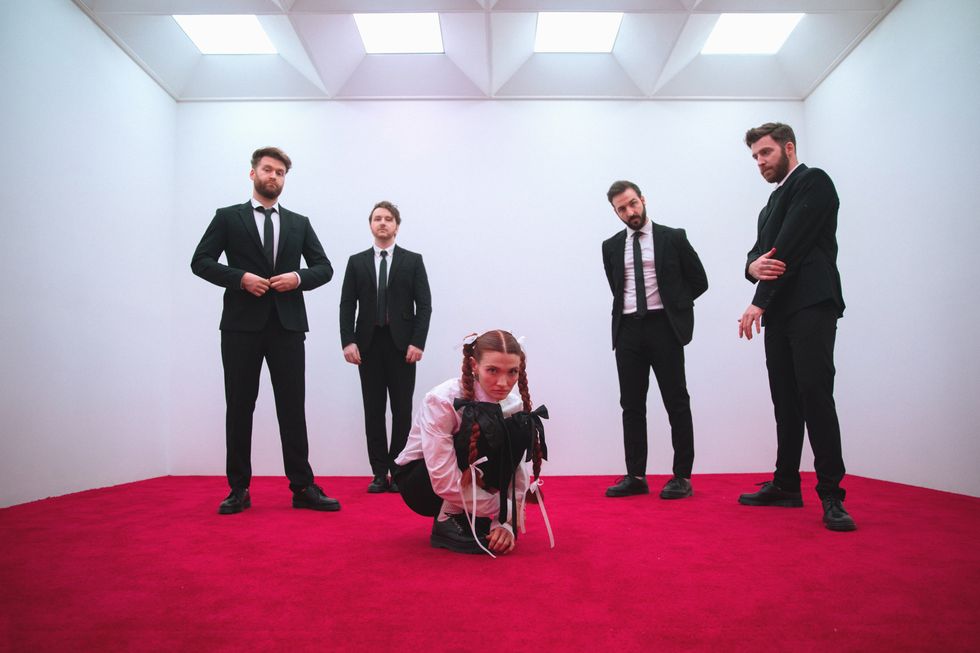 Mandy Lee's vicious hook, "Blood on your hands it isn't mine/ If you think I'll lay down and die/ You're outta outta outta/ You're outta your god damn mind," infuses the pop-punk track with head-banging messages of empowerment. She confides to PAPER that the single "came from a time when [she] experienced devastating betrayal from people [she] trusted." Spiraling into self-doubt, Lee questioned whether it was time to give up music. "Instead of succumbing to the doubt, I finally began my journey with a new, emboldened sense of self emerged that fueled what became this album," Lee explains.
Anger pulsates through the track's music video with director Matty Vogel's keen eye to channel it. Partially inspired by Severance and The Matrix, the "Out Of Your Mind" video brings their punk sound to life. "Absolving yourself from doubt, fear and pain, and converting it into empowerment is a really transparent and honest representation of the journey she's been on," Vogel shares. "It was important to show that your pain can become your power, which is the crux of this song and album," he adds.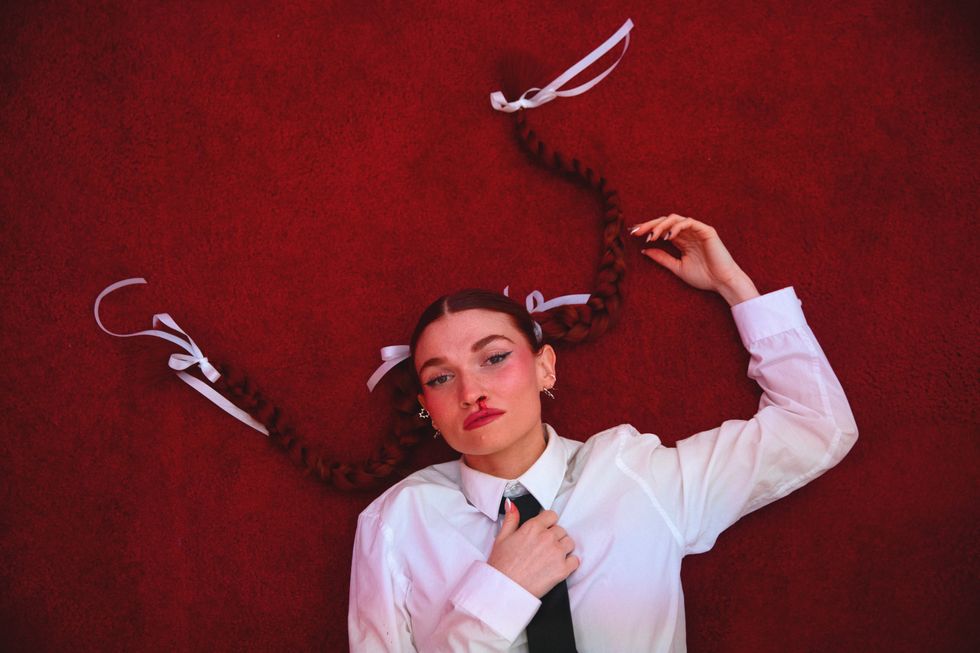 Check out Mandy Lee breaking shit in the blood-dripping music video for MisterWives new single "Out Of Your Mind," directed by Matty Vogel, below.
Photography by Matty Vogel