Ludovic de Saint Sernin did not mince his words when naming his Fall 2020 show, simply called "The Heartbreak Collection." The same designer who gave us *that* famous bath towel skirt and corsets for men in past outings (I overheard front row guest Detox calling his designs "walking sex" prior to the show) was now feeling the lingering effects of a break up he went through at the end of last year.
This season, de Saint Sernin channeled his heartache into a more vulnerable and austere collection than we're used to seeing from him, and it was amplified further by the melancholic soundtrack and broken heart symbols that played out in everything from ceramic chest plates to belt buckles. Even a Swarovski crystal chain dressed featured the motif, which was tangled in a complex spider's web.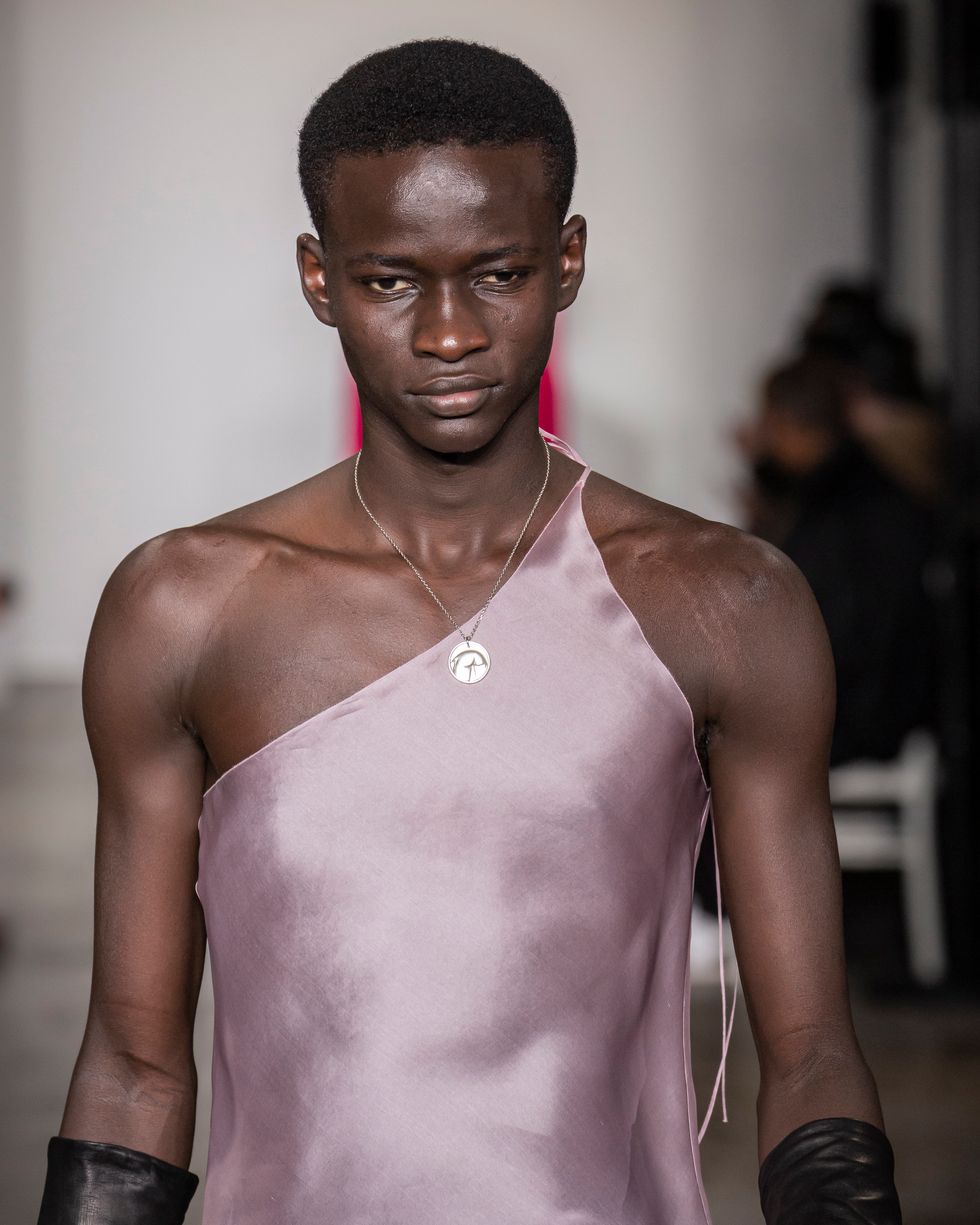 "Through the break up comes fragility and strength," read the show notes, describing the contrasts between the collection's delicate, transparent fabrics and robust leathers and wools. Speaking of juxtapositions, de Saint Sernin was also looking at the concept of superheroes (their outward power vs. internal complexities) which explained the masks, lassos and long leather gloves.
While the emotion was indeed felt throughout the lineup, his signature French sexy flair did not go unnoticed. Skimpy crystal bras, clingy one-shoulder knits and ultra-sheer coats were paired with jewelry that featured "tops," "bottoms" and "vers" iconography, an ode to the gay community he's counted as fans since the beginning.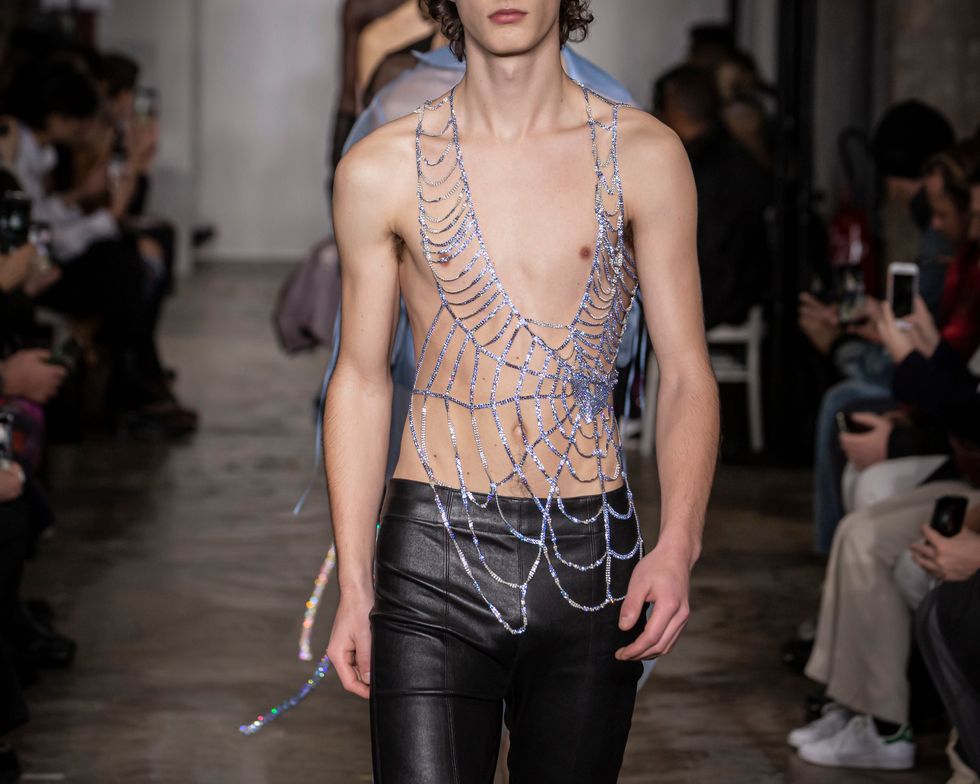 With just a few seasons under his belt, de Saint Sernin has already established recognizable codes that don't come easy for young brands. While Paris may be one of the hardest fashion capitals to break through as a new designer, it's clear that the city has embraced him as one of the ones to watch. And from the looks of who was sitting in the front row — Kim Petras, Violet Chachki, Rick Owens and his former boss Olivier Rousteing — there looks to be no slowing down.
See the gallery, below, for every look from the brand's Fall 2020 show.
Photos courtesy of Ludovic de Saint Sernin