This is WhatYou Missed Last Month (According To Linux), in which nightlife it-girl Linux takes us behind the velvet rope and into the VIP section of Scene-City. Through her extreme (sometimes exaggerated) lens, Linux gives us the tea on what really happened at every party-of-the-century that floods our Instagram feeds. (A note from the author: don't take what she says too seriously — she's just a club kid after all).
New Year, New Me! That's the song we sing to ourselves (and others) at the end of each year. I believe the lyrics go: "my clothes will be looser, my lovers will be tighter and most importantly: my jokes will be funnier." But what happens when 2023's new dawn arrives, along with that promised new you, only to find that, as new as you may be, you aren't necessarily a better you? What if how you looked online was not even close to how you arrived in the mail?
Fresh into the new year, at a time meant for rebirth and positive reinvention, a slew of invasive thoughts entered my chat. Negative thoughts of self-doubt regarding my body image, career and overall life purpose ran through me like I'd never experienced before. Yes, kids: downtown it-girls have bad days too. So I tried a new diet and I tried a new lifestyle. In fact, I was willing to try anything in order to get out of my rut and into the best version of me. Sadly but unsurprisingly, the harder I tried to crawl to the surface, the deeper and deeper I fell down my little rabbit hole.
Then, as I was begrudgingly sifting through a $20 kale Caesar salad for dinner, a path to solace from these meek and dreary voices that I had not yet traveled came into my mind's eye. Here I was, trying so hard to behave... but what if what I really needed was to be bad? Alas, there was only one thing left for me to try: some good, old-fashioned nightclubbing.
So I traded my homemade Bella Hadid Erewhon smoothie for a dirty vodka martini, popped on a pair of nine-inch heels and went dancing. On my very first night of the new year: I quickly realized it was here, under a disco ball in Bushwick, that the real new-and-improved me had been hiding. The best part? I wasn't alone. From all different parts of our five boroughs, countless others who had also been going through their own versions of hardship joined me on the dance floor. Separate we may have arrived in a world of hurt and confusion, but together we danced in a universe of celebration.
For years now, I've gone out nightly and written down each and every thing I see. I do it all so you, my loyal and fabulous readers, can have a taste of the things that make nightlife sooooo delicious. This January, New York showed a healing power to its wild, partying ways that I had never experienced before but desperately needed. So buckle up and prepare for the ride of your new life, because I'm about to tell you all about What You Missed Last Month. Onward to the New Year, New Me... and New York!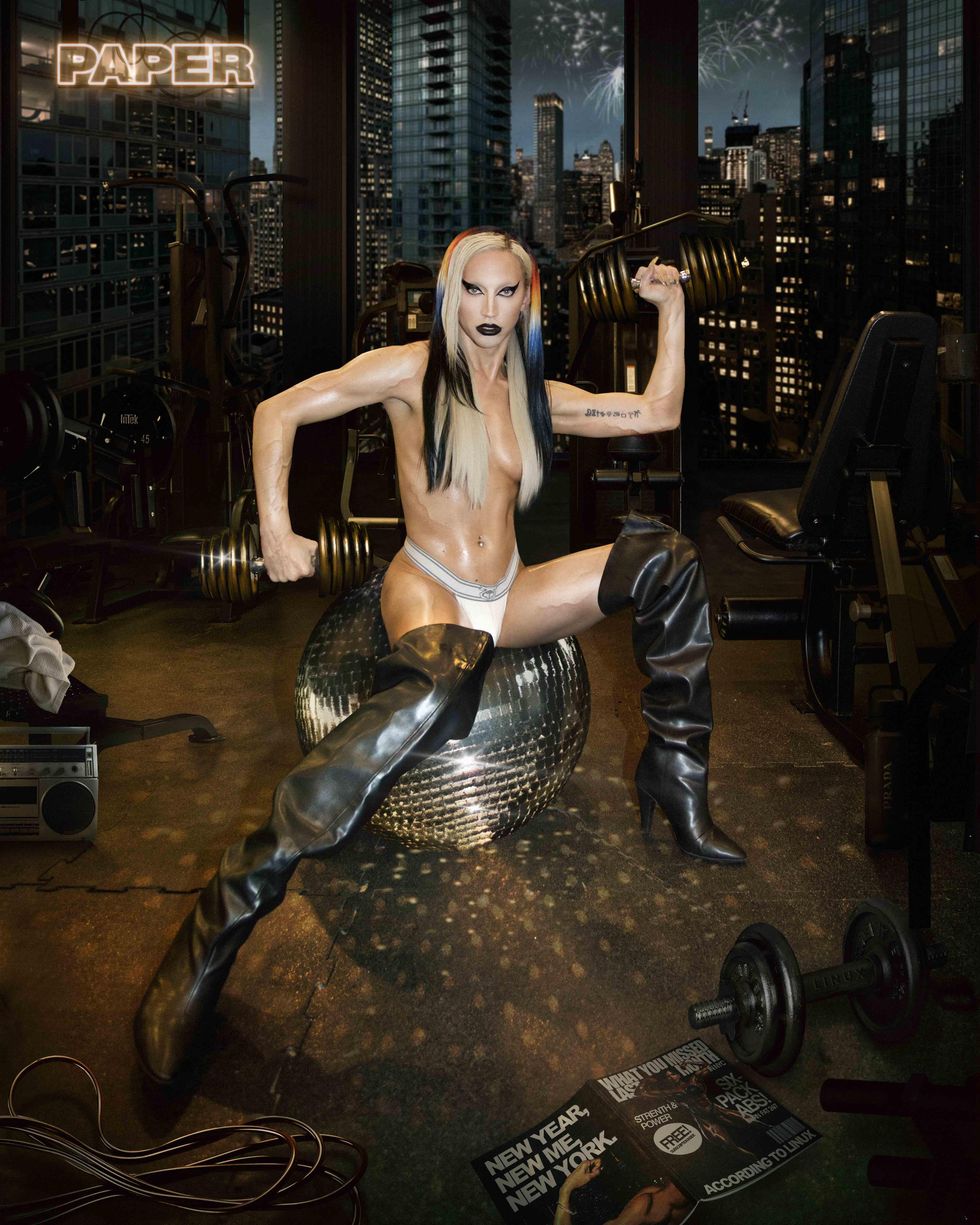 NEW YEAR'S EVE: Y2RAVE
For three years in a row, Ty Sunderland and I have thrown the best New Year's Eve party that our city has ever seen. We started in 2020 at Brooklyn's tried-and-true 3 Dollar Bill (before it was cool!) The demand for Y2Rave became so high (and I'm working for the bigwigs at AEG now) that it only made sense to move venues to the oh-so-massive Brooklyn Steel. The theme each year is something to do with Y2K culture.
We've all had quite the year of self-discovery, so a break-out-of-the-matrix theme was the perfect fit. The room held thousands of club kids and gays alike, with Matrix Easter eggs placed around the club, like an old '90s NYC telephone booth and a pile of retro television sets. Leading up to the party, I directed a series of visuals alongside Matt Sparks starring New York cool kids Radical Pom, Airik Prince and Dombeef that would play over a giant LED wall behind our DJs. And girrrrrl did we have the DJs. All the way from Detroit, legendary father-daughter duo Floorplan played from 2-4 and kept the kids dancing until the wee hours of the early morning. Prior to that, after the midnight countdown, I stood on stage and poured multiple bottles of 1942 into the mouths of the most with-it partygoers and downtown it-people. Will we be back next year? Move over Times Square, I know a place with even bigger balls!
NEW YEAR'S DAY: Battle Hymn
Ringing in the new year did not stop at New Year's Eve. Evenings become mornings and after a few short hours of refreshing ourselves, all of Scene City came back out and kept the party going well into January 2 at Ladyfag's Battle Hymn. If you're a regular reader of mine, you know the gist on Battle Hymn. But what made the New Year's Day Battle Hymn so great was that all the amateur partiers had gone back into hiding from the night before. All that remained, while still a crowd of more than a thousand, were hardcore party-people, dance-o-holics and the most fabulous of junkies. If you were there, it was because you needed to be there. A good party makes a good party... but a great crowd makes a legendary party!
January 12: Tom of Finland at Boom Boom Room
It's been a few months since the icon, the legend, the moment Susanne Bartsch threw a party at Boom Boom Room. That all changed when Bartsch announced a one-off party celebrating the Tom of Finland Foundation. With the hunky Coach Chris Keyloun set to make his Bartschland DJ debut, the overall vibe of the already-naughty Tom of Finland party was made even sexier. On a Thursday in January, Susanne Bartsch and her bubble of club kids wrangled together a massive aggregation of muscle gays in porn-staches and assless chaps. The night ended with Susanne's now-regular DJ Arra closing the night and the butch-for-the-night attendees feeling extra juicy. Why do one-off's have to be so good?
January 21: Carry Nation at Good Room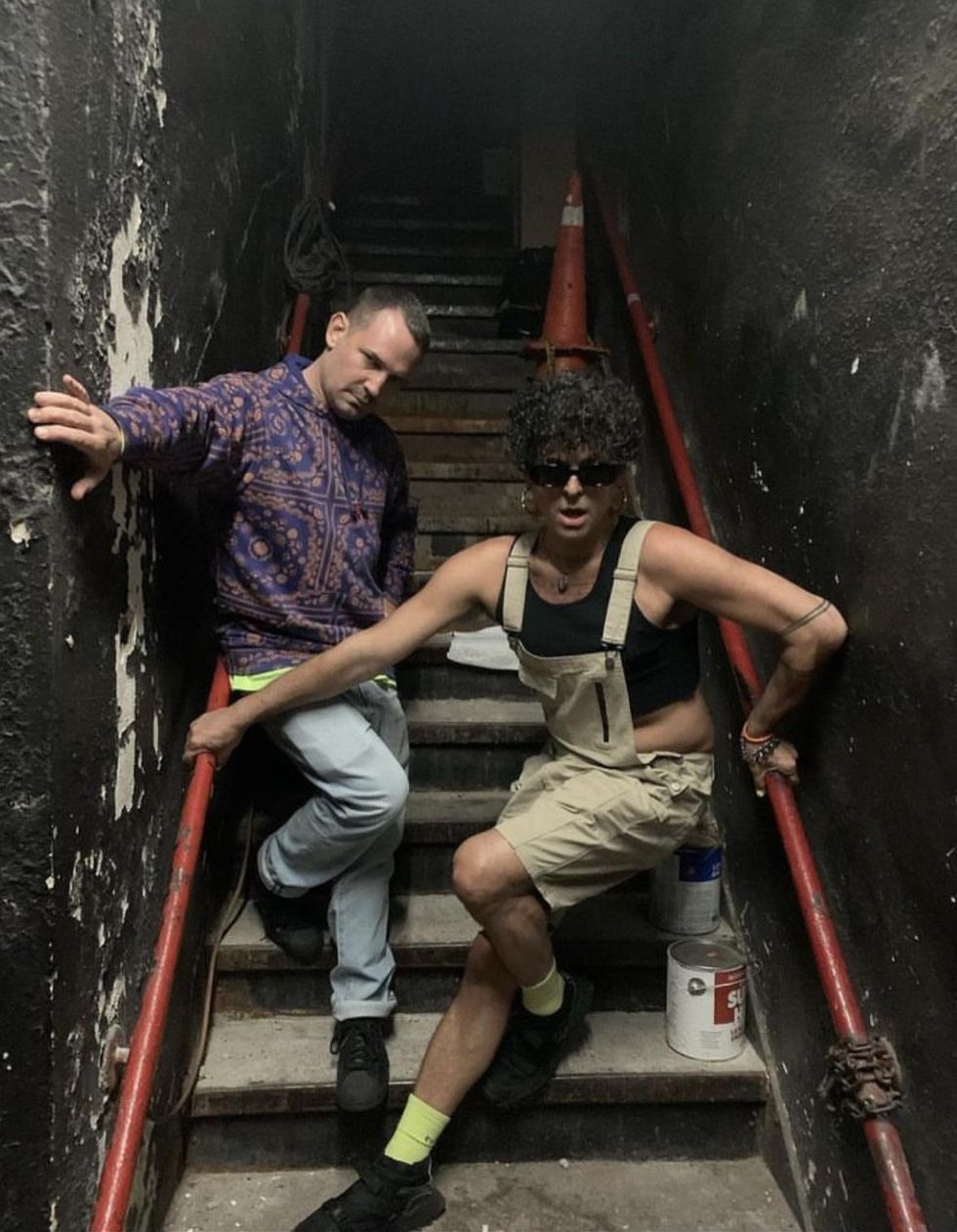 Photo courtesy of Linux
For more than a decade (yes... more than a decade!) New York-based DJ duo The Carry Nation has taken over Greenpoint venue Good Room and thrown the cuntiest Saturday night monthly in all of NYC. The main dance floor is the Good Room and the second side room is, well, the Bad Room. Back in November, The Carry Nation hit their 10-year anniversary of the recurring night. In New York, you're lucky if you can throw one good party, not to mention ten years of good parties. Legends are legends for a reason; with their overarching musical talent as well as immaculate taste, it's no surprise that, after all these years, Carry Nation at Good Room still hits. This month, CN newcomers Stiletto and Skin joined the duo on the decks, among other severely talented disc jockeys. I love this party because it feels like no one person is VIP, but rather everyone is a guest of honor.
January 26: Demons at Paragon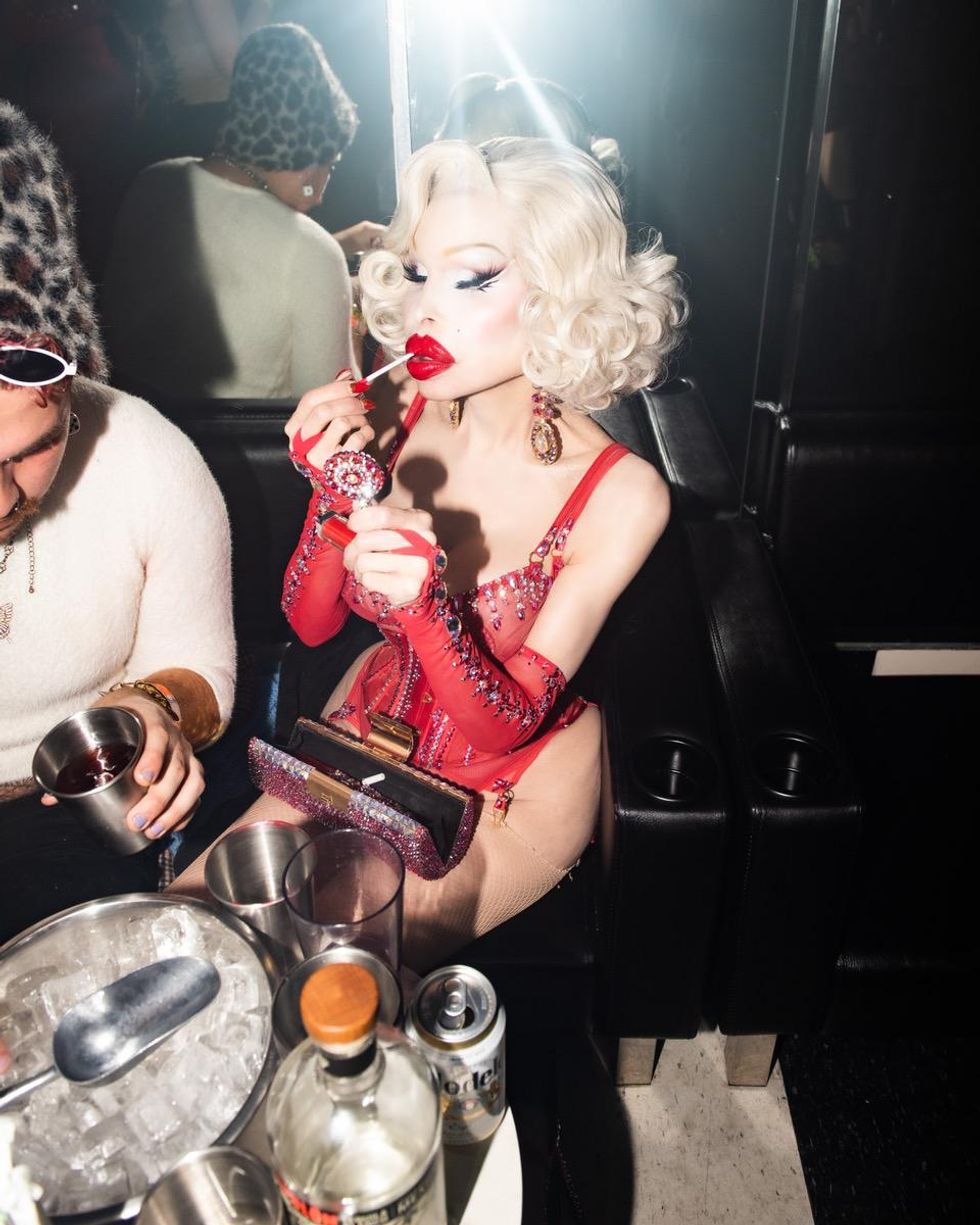 Photo courtesy of Linux
Hello, taxi driver, I'd like to take a cab from Bushwick to Bushwick! And that's exactly what I did when I found out Frankie Sharp was starting a new weekly Thursday night at Rave-Town's hottest new spot, Paragon. Sister club to the infamous Bossa Nova Civic Club, Paragon is a somewhat new two-story club that has been gagging all of New York club culture lately. Combine that with the genius and craziness of Frankie Sharp, and you'll be throwing up!
This particular night, the outside temperature was almost down to 10 degrees. For most people that's a bad thing, but for nightlife girlies like myself, it's a sign of hope. Below-freezing temperatures end up being the nights when all the uncool, sane people stay home and the clubs are left with only the kookiest die-hard New Yorkers the city has to offer. To listen to the classic Frankie Sharp sound, stay on the top floor with the wraparound balcony. You'll also find an array of live shows that happen here "late AF." If you want lower ceilings and higher BPM, go downstairs to the club's basement. Here you'll get your life's worth of hard-hitting techno coming out of CDJs propped on an old pool table in the foggiest of basements. Demons happens every Thursday; let's hope Frankie Sharp stays in Brooklyn!
January 28: Love Prism Disco at 3DB
It's been a minute since I've hit up Ye Ole 3 Dollar Bill. Every night at the Brooklyn gay club may be good, but not every night is major. On January 28, however, we got to experience one of the club's major moments. Each month, for as long as I can remember, Ty Sunderland has thrown his color-coded half-disco, half-pop love letter to New York City with Love Prism. An integral part of Love Prism that stole the show this month was the intrinsic DJ set by Boyyyish, who played the peak hours of 12-2. Boyyyish gave the crowd a new sound that only makes sense for the next evolution of Love Prism Disco. Each month the party has a theme color and respective dress code; January's was pink. Although most of the shirtless attendees did follow the dress code, you were only able to tell by looking closely at the pink t-shirts tucked into everyone's back pockets. After the club lights came on at 4 AM, a large group of us stumbled to an after-hours a few blocks away that lasted well into the late morning.
January 30: Glam Awards at Sony Hall
Everything in nightlife this January led up to one final moment: the Glam Awards. For two decades, Cherry Jubilee has put on the show of the year to celebrate and honor countless New York Nightlife legends and newbies alike. Each fall, anyone who works in the industry receives a passcode that can be used to nominate their self-decided superlatives of the scene. The entire city votes in categories like "Best Party Host," "Best Drag King," and "Best Nightlife Event." Every Glam Awards, the entire community comes out to Sony Hall in their fiercest attire for a chance to snatch home a trophy, cheer on their fav or boo their enemies.
Notable 2023 winners were Nicky O for Best Party Producer and P_A_T for Best DJ. All categories lead up to the Big Kahuna of Glammies: Entertainer of the Year, which was won by none other than Bootsie Lefaris. This was my second year being nominated for Best Nightlife Journalist, and after not winning last year, I worked my tight-and-right ass off all of 2022 to ensure a win home for PAPER and the billions of you that read this column. (Spoiler alert: I won!) A nightlife journalist is nothing without her readers, so for this award I'll forever be indebted to you — yes, you, whose eyes are following this sentence right now. The night ended with everyone together as winners, losers and viewers, after-partying our faces off at Hush in Hells Kitchen.
And by February 1? Those rotten voices I had stuck in my head at the new year seemed to fade away. This month, unlike any others before, NYC proved to me that therapy comes in many forms... and mine just so happens to be a loud room full of not-so-cool-kids with the fog machine on high.