Navigating the music industry in 2017 isn't easy for any artist committed to the come-up – and the road to success is paved with contradictions. Gaining traction takes finessing yourself a steady following, but you can't be seen trying too hard to get it. Exposure means constant output, but beware of over-saturation. There are even politics in air-play, which is sometimes less about having the right sound and more about ensuring your music gets in front of the right people at the right time. It's a delicate dance, but if there is anyone who has played his cards right every step of the way and come out on top, it's Lil Durk.
The Chicago rapper is somewhat of a contradiction himself. Not content with becoming one of Atlanta's rising rap stars, Durk has emerged as one of the loudest activists for reducing violence in Chicago, featuring in a documentary on the subject at just 21 years-old. As one of the few that can claim making the music industry drink from the auto-tune trough – no small feat for a no-name up-and-comer in an industry that ridiculed the likes of T-Pain – Durk, now 24, can and is collaborating with almost everyone who's anyone dominating the current hip-hop landscape. That's not to say, however, he can't hold a hit down on his own – you can expect "platinum with no features", the ultimate hip-hop hat-trick, is definitely in Durk's future, along with many, many other big wins.
We caught up with rapper while he was on set in Atlanta to talk success, his softer side and what it takes to stand out.
I know you've been very vocal about violence in Chicago, even though you're no longer based there. I'm curious as to why you felt really compelled to use your platform as a rapper to speak on social justice issues?
Because it's real to me. They might tell you to do it for a "look", like "not every star is doing this." But to me, it's real. There are kids who are really lost. I can't help everybody, but if I can help anybody I will do it. I mean if you're involved with the kids it shouldn't matter where you go. I've been speaking to sick kids and I can really get through to them. If I've got ideas that I can bring to different artists, basketball players, football players, then I really want to be a part of it. It's a whole movement, we need to stop the violence.
That's incredibly impressive, especially considering you're now based in Atlanta. Tell me a little about the scene down there, is it as collaborative as it appears?
Oh most definitely. It's so easy to connect with different artists because you can really just pull up on them at the studio or wherever they are and build a relationship with them. You got to get out and hit the scene, and be yourself. Meek Mill is the one like, "you gotta go out bro." You know like, Magics, Blue Flame.
Meek Mill is the one telling you to get out?

Yeah, he's like, "You gotta get out and hit the scene." You have to go politic-ing with the DJs in the club, you know hanging with the DJs. You got to show love, they're often more important than the artists.
So there's no real competition? No one's trying to out-flex someone else?
Nah, everyone's down to help each other. If you're going to compete with someone, the only way you're going to be able to do that is to be yourself. The music is going to speak for itself. There's always going to be comparison and who's going to be on top. I just try not to pay attention and do me.
Is there someone you're often compared to?
There is always going to be someone you're compared to. Someone that's maybe at the same level as you, even if they're in LA or Alabama.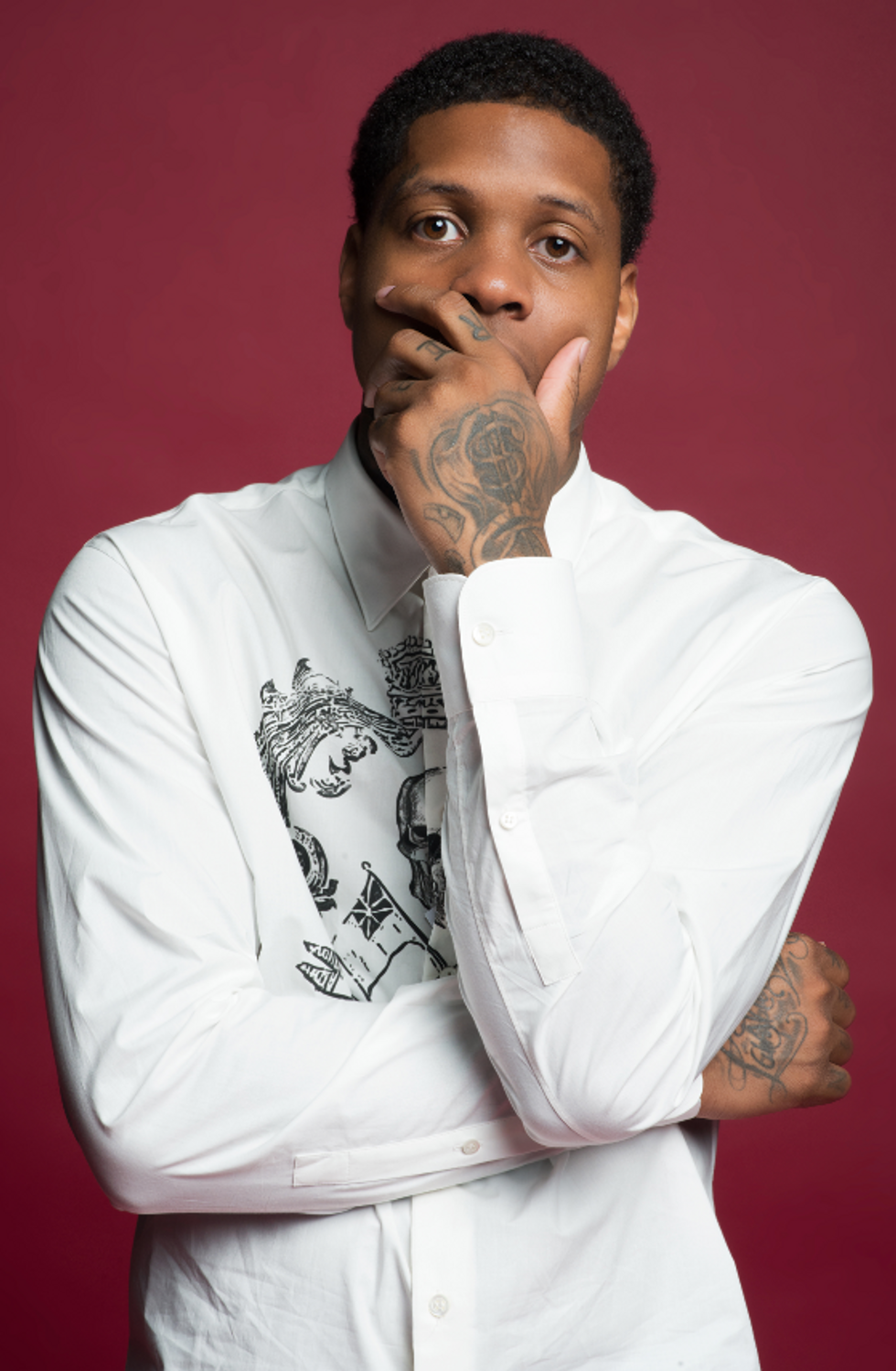 I know you feel like you were one of the few who pushed for auto-tune to be taken seriously in hip-hop, what's that like to see it used so ubiquitously now?
I'm glad I just stuck to it. When I started everyone was just like, "You tripping", "Why you sound like that?" Now you look at it, it's 2017 and that's what everyone's doing. Plus you know who the copycats are because they weren't doing that first. But it feels good, you know.
Do you consider that to be one of the greater creative risks you've taken?
Yeah, but you're going to have fans whatever you do. You just can't be scared to do what you want to do. If you're scared and let someone else take the opportunity, then he get big as Michael Jackson, you're going to be looking crazy. You look at Thug, Future, Lucci, these are artists out there with way different sounds who aren't afraid.
No absolutely, it's amazing to see how times have changed as well. Starting out, Thug seemed like a total alien and Future got noticed as the go-to features guy. Now they're hip-hop's heavyweights. Watching them really make that shift, does it feel like that level is a lot more accessible?
Exactly. Oh yeah, they're two people that you can really lock into. Learning from them, watching them. We have conversations where they learn about what I've been through and I learn about what they've been through. They find out about Chicago and I learn about Atlanta.
What advice have they given you that has really stuck with you? What's been the golden takeaway?
Definitely like, stay out of trouble, you know? I just really took that and ran with it, especially coming from Chicago. That's why I really moved to Atlanta. It was either like stay in Chicago, stay in the cut or move and really focus.
Do you think that that old-school pressure to be "hard", you know like stunting with your guns and stacks, is that slowly dissipating? Have you felt like you needed to be keeping up with that?
You know a lot of people still do that, but I've been out of that scene for two years. Like, it don't make me. I've always been different from that whole Chicago scene, if you look at my videos you know, I don't really have guns in my videos. Like, for what? I'm not trying to put on no gimmick like I'm the toughest in the world. That only lasts so long because the whole world is doing it, like, how are you going to be different?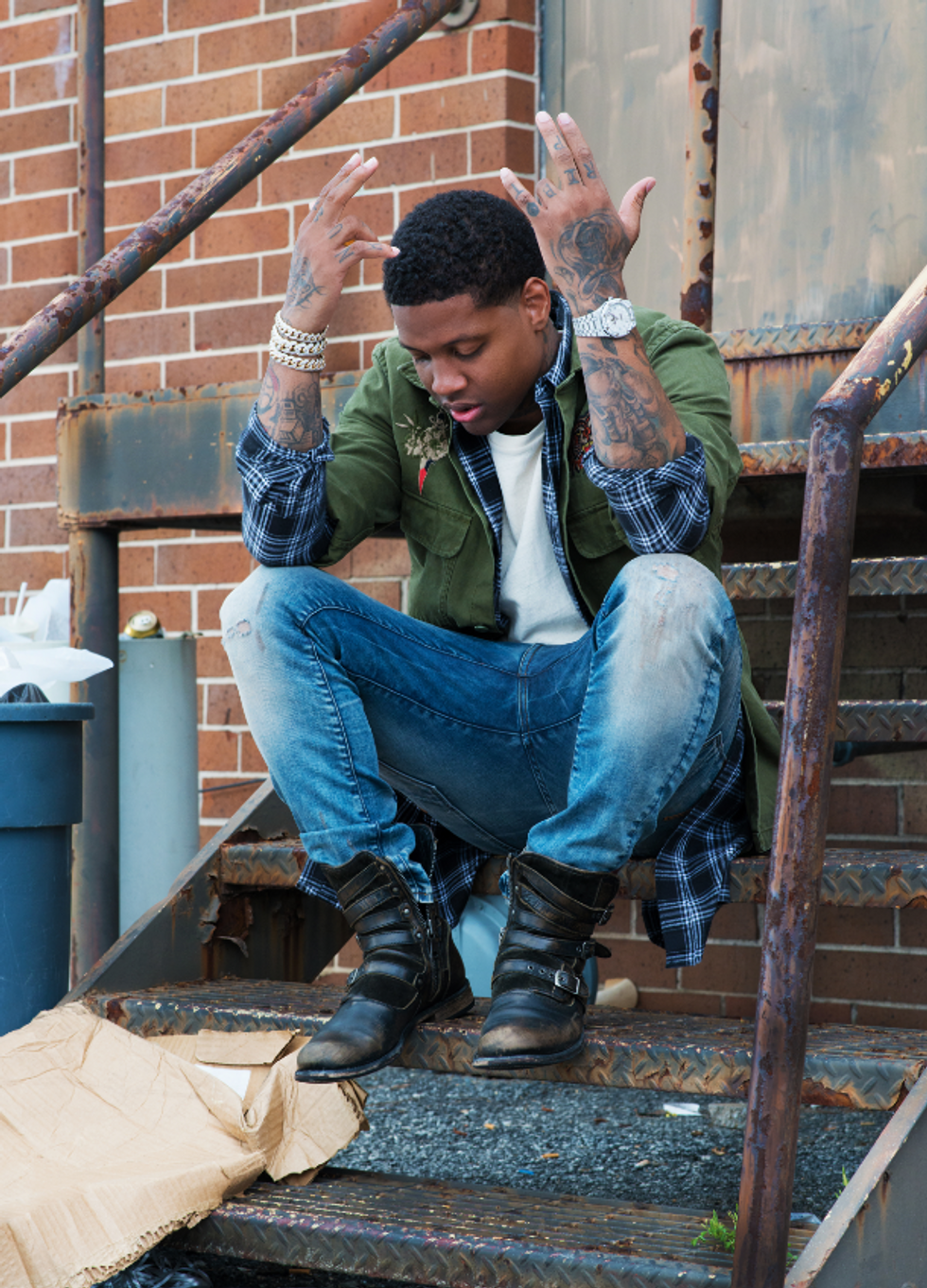 Also, you're right, you burn out. Something goes down, someone gets hurt, someone goes to jail, it's unsustainable.
Right, exactly. I mean I'd rather be swagged out and counting money and flexing with females. You're not even looking at the females when you have your guns. You have to worry about the police. There's a lot that comes with it. I've learned my lesson.
It's easy to forget because you're so young, but you've been at this for a minute now.
I know, and I have to keep going. I don't ever want to think about how long I've been at it, I have to think about where we're going.
Where are you going? What is success to you?
I just want to be known as far as doing the whole fast thing. I want to be a part of the Grammys, I want the world tours, the headlines. It's little steps to get there, but I'm going to get there for sure.