Like every other major city across the globe, Atlanta is being rapidly gentrified, and especially in affordable areas where marginalized creatives have built a community from the ground-up. These types of neighborhoods become attractive to white outsiders who move in, slowly transform their surroundings, and ultimately push out all OG cultural drivers. Leonce, an Atlanta-based DJ and producer, is on a mission to stop this pattern and, in doing so, amplify the voices of vital QTPOC artists.
Originally from New Orleans, Leonce has now lived in Atlanta for nearly 12 years, and considers it his second home. Previously a Fade to Mind signee, alongside powerhouses Kelela, he's been able to bring his music throughout the world, using Atlanta's sound and scene as core inspiration (His 2017 album Insurgency is a prime example). Leonce's DJ sets notably spotlight local talent that's largely overlooked from a city where "Black, young, open-minded, and artistic" musicians overflow, he says.
But beyond music, Leonce is also dedicated to creating inclusive, physical spaces for the artists he spins. Alongside JSPORT (real name Jay Levy), he co-founded Morph, which aims to cultivate community through LGBTQ-focused parties in Atlanta. Their most recent, and perhaps largest, event was produced in collaboration with Southern Fried Queer Pride (SFQP) and Red Bull Music, inviting dozens of Vogueing legends to the city to compete in a cut-throat ball called ATL Is Burning.
PAPER asked Leonce to create an exclusive mix, which features some of his favorites in the Atlanta scene today. Helix, Ikonika, DJ NA, DJ Delish, and Alex Falk are all included, as well as some of Leonce's original material. "They're all super talented producers who deserve more shine, and their tracks and remixes inspire me all the time," Leonce says of the featured musicians. Listen to the mix, and learn more about Leonce's quest to keep Atlanta queer, below.
How would you describe Atlanta's local music scene?
There's a lot of fresh, young talented Black artists here that you wouldn't see in other places. They're broke and trying to get their music career from the bottom with so many odds against them, but they still find a way to push through the noise and gain some recognition and it's inspiring to see that around me.
How have you seen the city transform over the years?
Atlanta is trending hard right now, so there's a lot of real estate developer attention lately and that's super annoying. They watch us activate a whole area with art and DIY spaces, and then come buy up entire streets and intentionally kill everything about the area that drew young artists and creatives to it in hopes that the area will remain trendy and gentrified for new (white) residents. Of course, it's also something that the white owners of these DIY spaces are complicit in and they pretend like they don't have a clue what's going on while they're secretly facilitating these deals. It's a very old and tired pattern that isn't exclusive to ATL that I watch happen all the time, and I'm getting sick of it being done so brazenly. I'm just ready to see a Black, queer-owned 300-500 cap venue in Atlanta who will be around for the long haul.
"I'm just ready to see a Black, queer-owned 300-500 cap venue in Atlanta who will be around for the long haul."
How have things improved?
On the positive side I'm noticing things are getting better for Black artists, even though a lot more work needs to be done. Things are starting to be less shut out for us than they were in the past, Morph and Southern Fried Queer Pride (SFQP) are constantly doing our best to support Black creatives in Atlanta, and we're always working on securing more funding to be able to do bigger and better things and support people in all kinds of ways.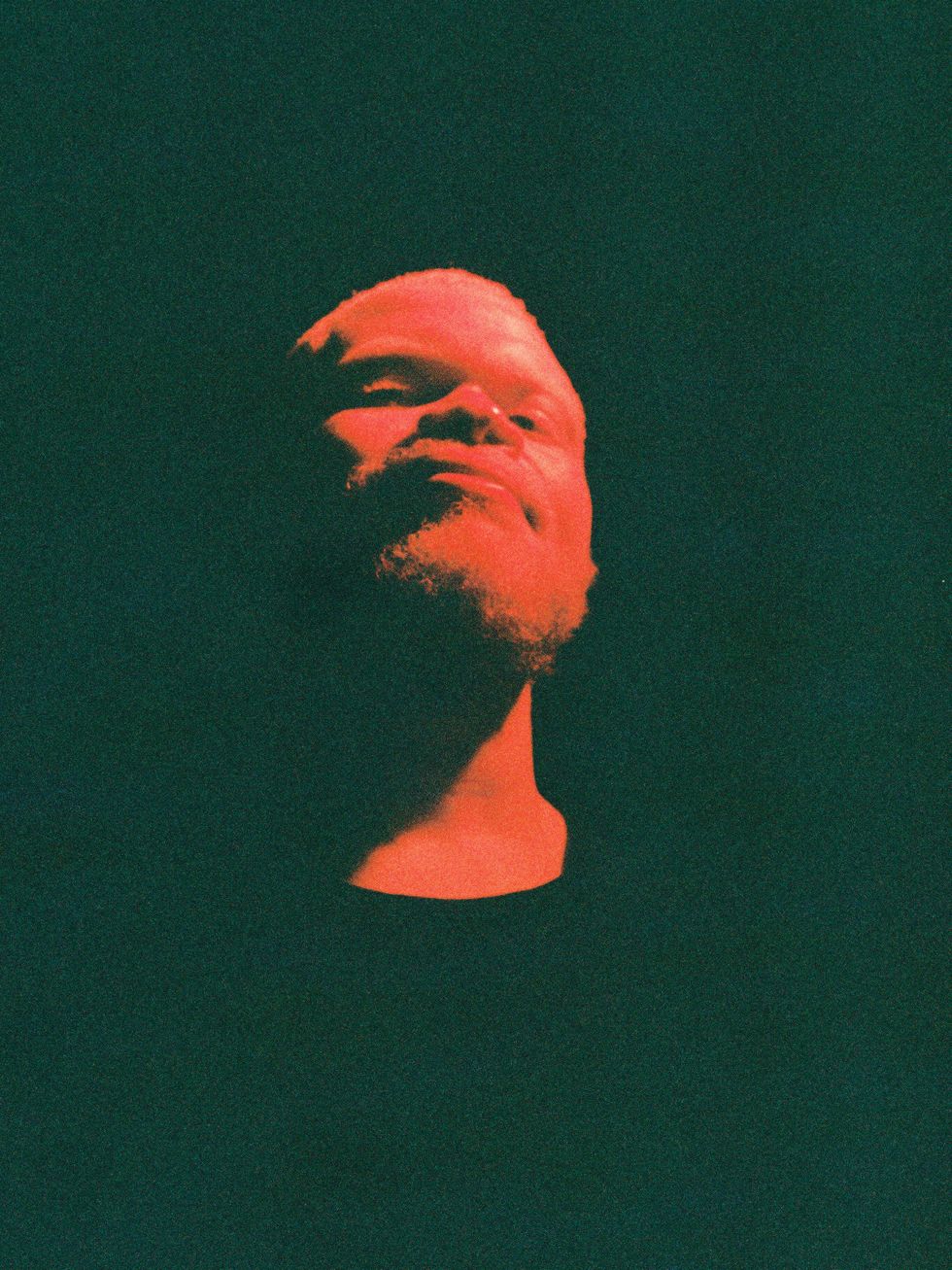 Photo by Christian Cody
Tell me about your music background. How do you approach DJing and producing?
My DJ and producer sides are pretty different, but also very connected in a way. When I'm producing I'm trying to play around with sounds or techniques that I normally wouldn't use or textures that are resonating with me at the time and making my own little world of sound, but also making them DJ-formatted so that I can play my stuff in the club. When I'm DJing I'm purely focused on making the room dance no matter what it takes or what I have to play, and that's not always including my own productions. I can read a crowd and know what's going to be appropriate for my set at this point in my career, but I will try to push the limits now and then to see what I can get away with.
Do you feel like your work is supported in Atlanta?

Oh man, what made you ask this one? [Laughs] It's 50/50 to be honest. I mainly get support from other Black queer people in Atlanta, but there's still a surprising amount of venues and parties that I haven't DJ'd at yet, mainly in southern white gay spaces who have more of a "house and techno" sound, which is disappointing and disheartening. I'm like, Girl I can play all that shit too, with more swag! I've been putting in work all around the world for years and making a name for myself, you would think that I would get more local support but it's not always like that at all. I still feel like I'm fighting to make space for myself a lot of times, which was one of the reasons why we started Morph to begin with almost 3 years ago. It gets tiring to constantly be overlooked when I know I'm more than qualified for a lot of stuff I don't get hit up for, but that's life as a Black artist I guess. I've learned that you can't let local life get you down. Focusing on the worldwide picture is the key to not going crazy.
"As I live in Atlanta I'm going to continue to make it a better place despite the bullshit and challenges."
How do you feel you're helping uplift Atlanta's queer scene through the work you do?

I feel like I'm finally providing a platform for talented Black queer creatives in the city to be themselves and be heard and appreciated, even though there's still so much work to do. I'm not anybody's savior or superman or something and I'm still broke as hell, but I know that I'm making a difference and I'm getting Black people in this city paid and that's all I need to know to feel good about what I've done. Not many people can say it with their chest that they're doing the work in this town. I'm saying it with my chest that as long as I live in Atlanta I'm going to continue to make it a better place despite the bullshit and challenges.
Stream Leonce's 2017 album Insurgency, below, and follow him on Instagram (@leonce).
Photos courtesy of Leonce