In a post-Paris Is Burning world, ballroom culture has been commodified for mainstream consumption, largely pushing the community's authentic players to the shadows and shining a light onto white-washed depictions of reality. Where Los Angeles and New York have historically received the majority of queer accolades, Atlanta is home base to some of the ballroom scene's most deep-seeded roots. Red Bull Music: ATL Is Burning Ball aimed to not only put power back into the hands of QTPOC folks, but also showcase how active Atlanta's underground queer scene is today.
Thousands showed up to the historic Georgia Freight Depot decked out in looks, either as screaming spectators or fierce competitors. There was no shortage of wigs, bodysuits, platforms, fans, and sequins, some of which were worn for play while others showed out to win cash prizes in the actual ball. ATL Is Burning was organized by queer advocacy organization Southern Fried Queer Pride (SFQP) and local DJ collective Morph with the intention of highlighting the most talented local artists, including Jsport, Leonce, Ripparachie, and Montre.
They also flew out some of the community's biggest names in hip-hop, from Leikeli47 to Cakes Da Killa. Ballroom mainstays from all over like MikeQ, Vjuan Allure and Byrell the Great kept the party authentic and attendees dancing until the actual competition kicked off and finished around 4 AM. Leiomy Maldonado was one of the all-star judges, and commentators included Precious Ebony and icon Andre Mizrahi. Competitors were given 10's or chopped, participating in categories like Trans Man vs. Trans Femme Realness and Twisters vs. Sisters.
PAPER caught with SFQP Executive Director TAYLOR ALXNDR to talk about the organization's mission, Atlanta's "gritty, punk" queer scene, and how events like ATL Is Burning helps keep the city's heartbeat alive.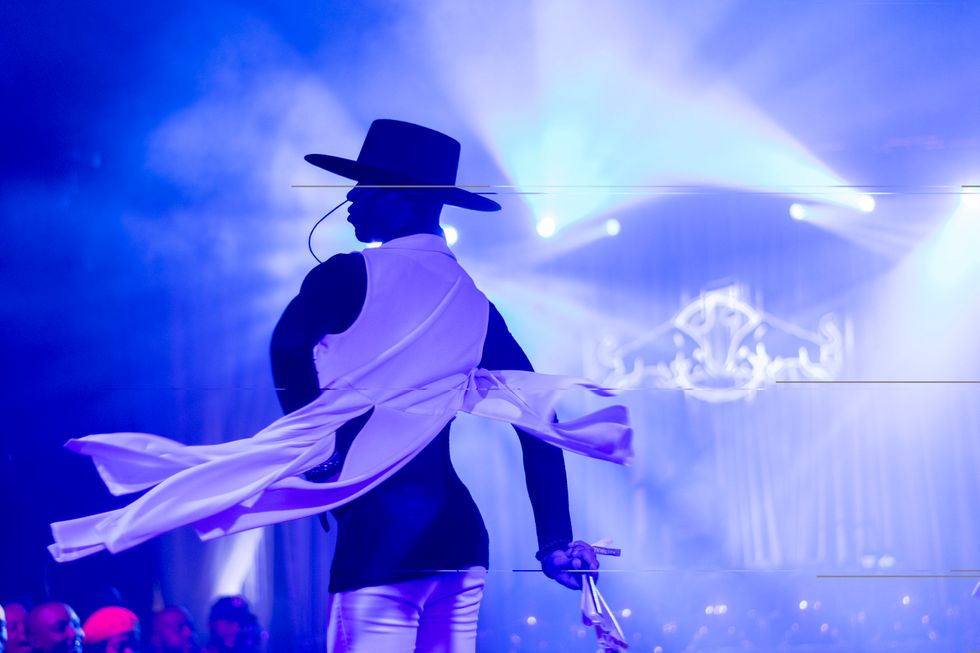 When did you form Southern Fried Queer Pride, and what was the original mission?
Southern Fried Queer Pride came into existence back in 2014. My best friend Micky and I co-founded it out of frustration. There wasn't a lot of space for queer and trans people of color or artists. A lot of events and establishments were inaccessible to PoC, the youth, poor folks. We started SFQP in 2014 with a few handful of house parties, eventually leading to our first festival in 2015. We focused on artivism — using art as community organizing and advocacy. From there it grew. Now we're approaching our fifth Atlanta festival, 30+ events a year, a satellite festival in Durham, NC, and a bigger, brighter future.
Who's all involved in the organization?
We're for the community, by the community. We don't charge dues or have an application. Anyone that wants to organize and build community is welcome. I'm the current executive director. I just make sure everything is flowing and organized. People come to us with event ideas, and we try our best to make them happen.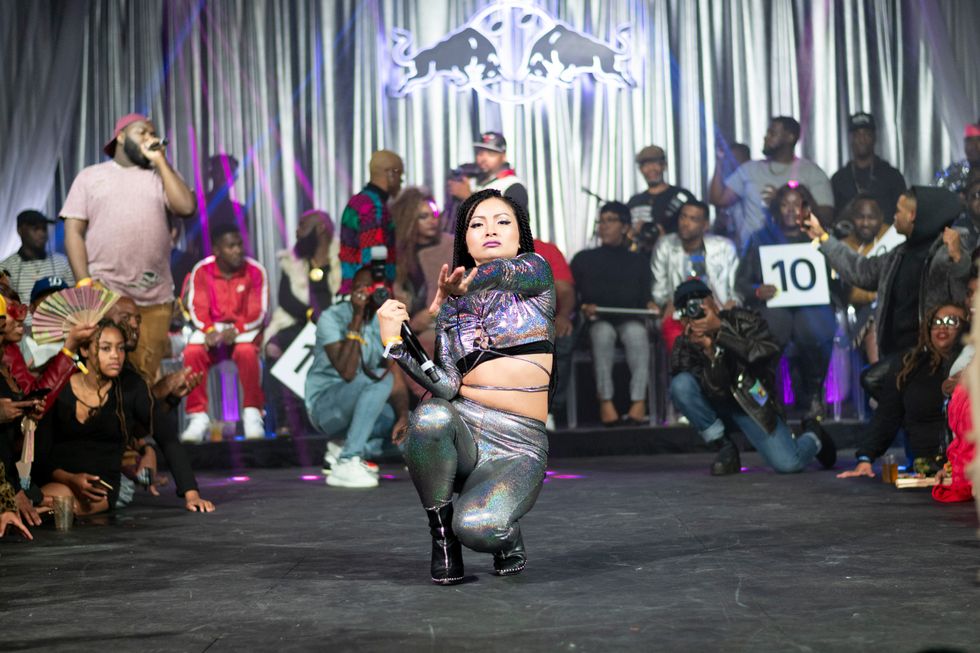 Why is it important to have something like SFQP in Atlanta?
SFQP is DIY and grassroots. We're majority Black and brown, trans and non-binary, working class and poor, young folks, artists. We're a collective of communities that drive and create queer culture, but are also the most marginalized and pushed out. I don't think you see a lot of that in Atlanta, especially in more mainstream spaces.
"Atlanta's queer scene is gritty and punk."
What sort of events and initiatives does SFQP regularly roll out?

We aim to meet people where they're at, so our events range from community discussions to dance parties to galleries to drag shows. Most of our programming is specifically made to uplift underserved and represented communities.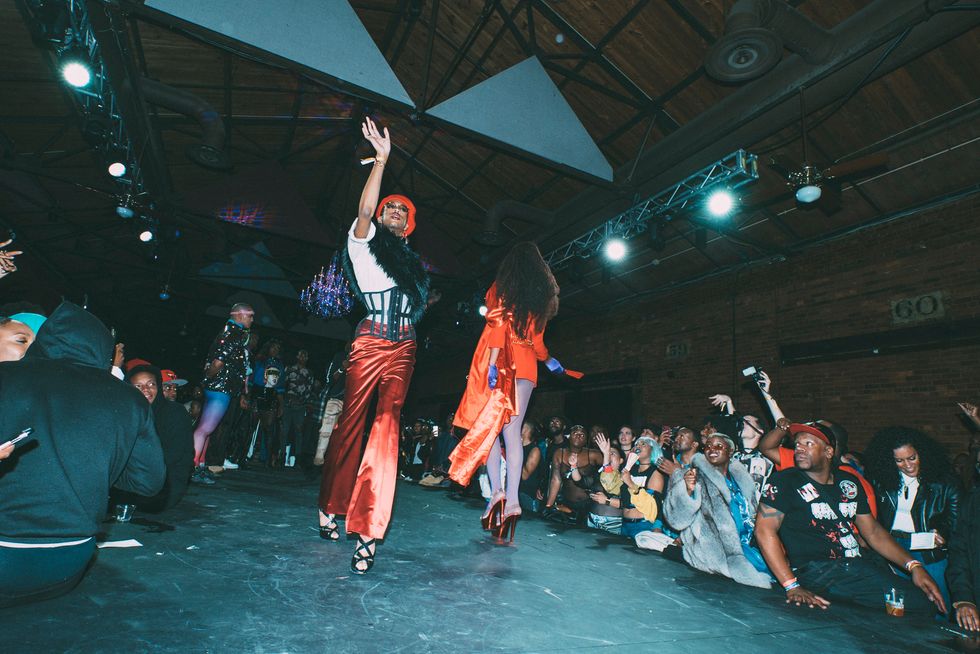 What do you think differentiates Atlanta's queer scene from other major cities?
Atlanta's queer scene is gritty and punk. The South has a long history of being looked over as a queer hub, but we've birthed icons, movements, and so much more. We're our own brand of unique and I hope we get more recognition in the future. Atlanta has its own flavor. We also have such a political history that definitely seeps into the queer scene and how we operate.
How have you seen Atlanta change over the years?
I'm born and raised in Georgia, and I've lived in Atlanta since 2011. Atlanta, like other major cities, has gone through a lot of gentrification. This has changed our scene so much. The DIY spaces we first started at as a festival are mostly all gone. People are flocking to other cities because they can't afford to live here anymore, and most of them are Black and brown folks. That's changed the scene. I'm not sure what Atlanta will look like by 2020.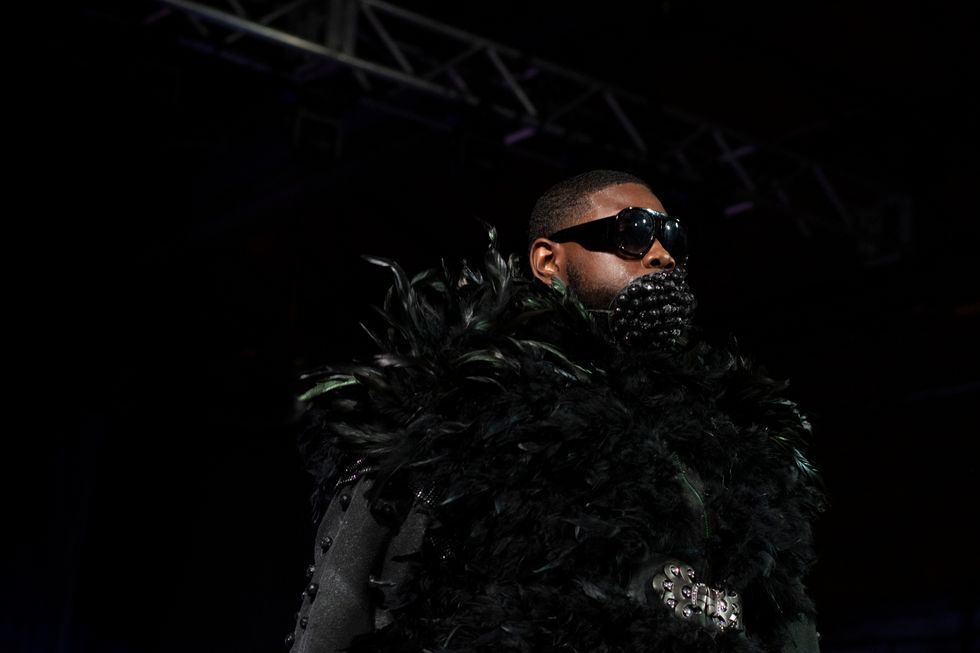 What were the early conversations behind ATL Is Burning? What were you hoping to achieve?

Red Bull Music reached out to SFQP and Morph — a local Atlanta, queer PoC ran nightlife event founded by Jsport and Leonce — earlier this year. I've known Jsport since he moved here, and Morph and SFQP collaborate on events all the time. Red Bull had seen the work we've been doing and asked us what we wanted to do that we haven't done. We all agreed that a ball was the move. With ATL Is Burning we wanted to uplift the ballroom community in a authentic way where they were on full display. Ballroom whitewashing and erasure happens far too often, and we definitely organized the event with that in mind in order to combat it.
"Ballroom whitewashing and erasure happens far too often."
How did you decide on the lineup?

SFQP and Morph always pull from the local scene. We have stars and entertainers here that deserve more attention. For the ball, we also wanted to bring in ballroom icons and legends to bridge the communities. Sometimes the ballroom scene in Atlanta is overlooked, when it's actually one of the most robust and historic ballroom cities in the states. We wanted a healthy balance of local stars, national icons, and community favorites.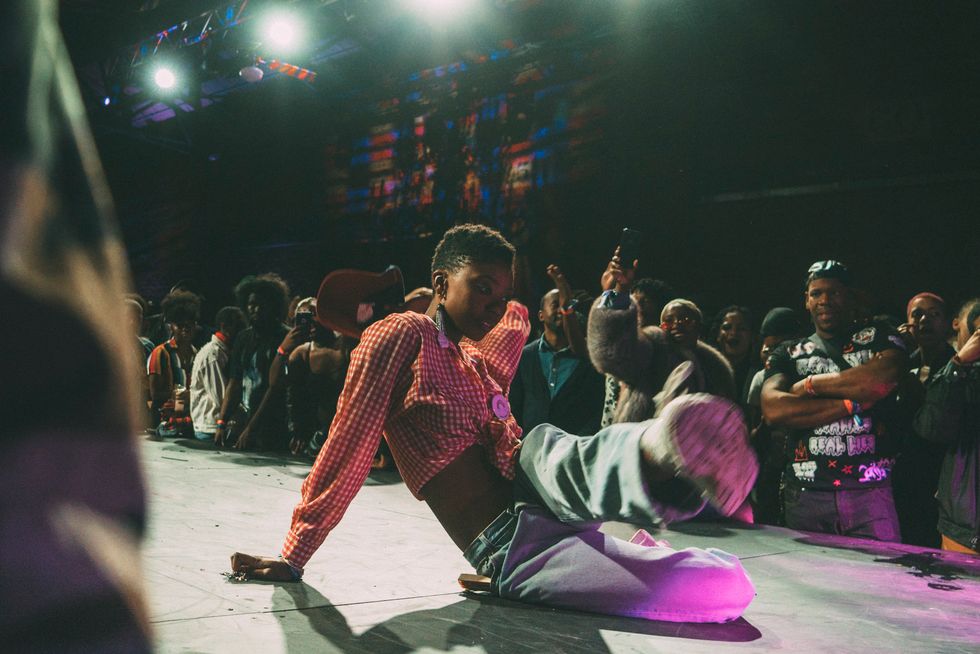 Why are events like this important to Atlanta's community? Do you think this type of visibility helps?
Events organized, ran by, curated by, featuring, and paying Black and brown folks literally create the culture. We've always had the sauce and events like this not only creates more visibility, but also makes sure that's authentic. Too often Black queer culture — i.e. ballroom — is appropriated by the mainstream with no funds or visibility coming to back to the original community. Events like ATL Is Burning combat that.
Now that this is wrapped, what else do you hope to accomplish? It definitely set the bar high for future SFQP events.
We're so focused on 2019 and all that it brings — our fifth festival, new events, and growing to other cities. The future is Southern fried and we can't wait to serve it up!
Photos courtesy of Red Bull Music