Story by Erica Campbell / Photography Natalie Sakstrup
Nov 15, 2023
Swedish singer-songwriter LÉON's latest track is a treatise on yearning and life in all of its messy forms. "Dirt" crawls in slowly as LÉON begs for "pain dirt" and "passionate devotion" over a spiraling and echoing backdrop, balancing her lyrics about the darker underbelly of emotions up against bright, building arrangements. The new song marks a fresh path for the cult star, who has been embracing more pop elements and self-production all while leaning into her propensity for delectable, unforgettable tracks.
For LÉON, who released her debut self-titled album back in 2019, her first taste of new music "represents where my head's been" for the past year. "As for everyone, life goes up and down and sometimes you come to a place of feeling a bit stuck," she tells PAPER. "I know I have the tendency to overthink every single little thing in my life and that can really hold you back. This song is about the desire to let go of things and longing for change and I think reflecting on all of this really shaped the theme."
Below, LÉON talks to PAPER about how she brought the visuals for "Dirt" to life.
The visuals for "Dirt" center on you with little distraction. Was that an intentional decision?
We wanted to create something that amplified the colorful and free feeling of the song. I haven't really done many videos where I put the focus on me in this way and I think making it with a friend [Natalie Sakstrup] made it so much easier for me to lean into. At the end of the shoot, it really felt like I was just dancing to myself, not being in my head at all.
What message do you hope viewers walk away with after seeing "Dirt"?
I hope people find it free and fun to watch. I just really wanted to feel like myself and I love to dance, even though I know I'm not the greatest at it. There was no planned choreography whatsoever, simply the idea of seeing what might happen on the day. It took about three takes before we found the right pace, but ahead of the shoot Natalie Sakstrup, who directed the video, already had the idea of making it a video where we'd capture more of how I move when I'm on stage. Since we started working together on my last tour, we know each other so well at this point. We tapped into the concept and it's honestly one of the most fun videos I've ever made.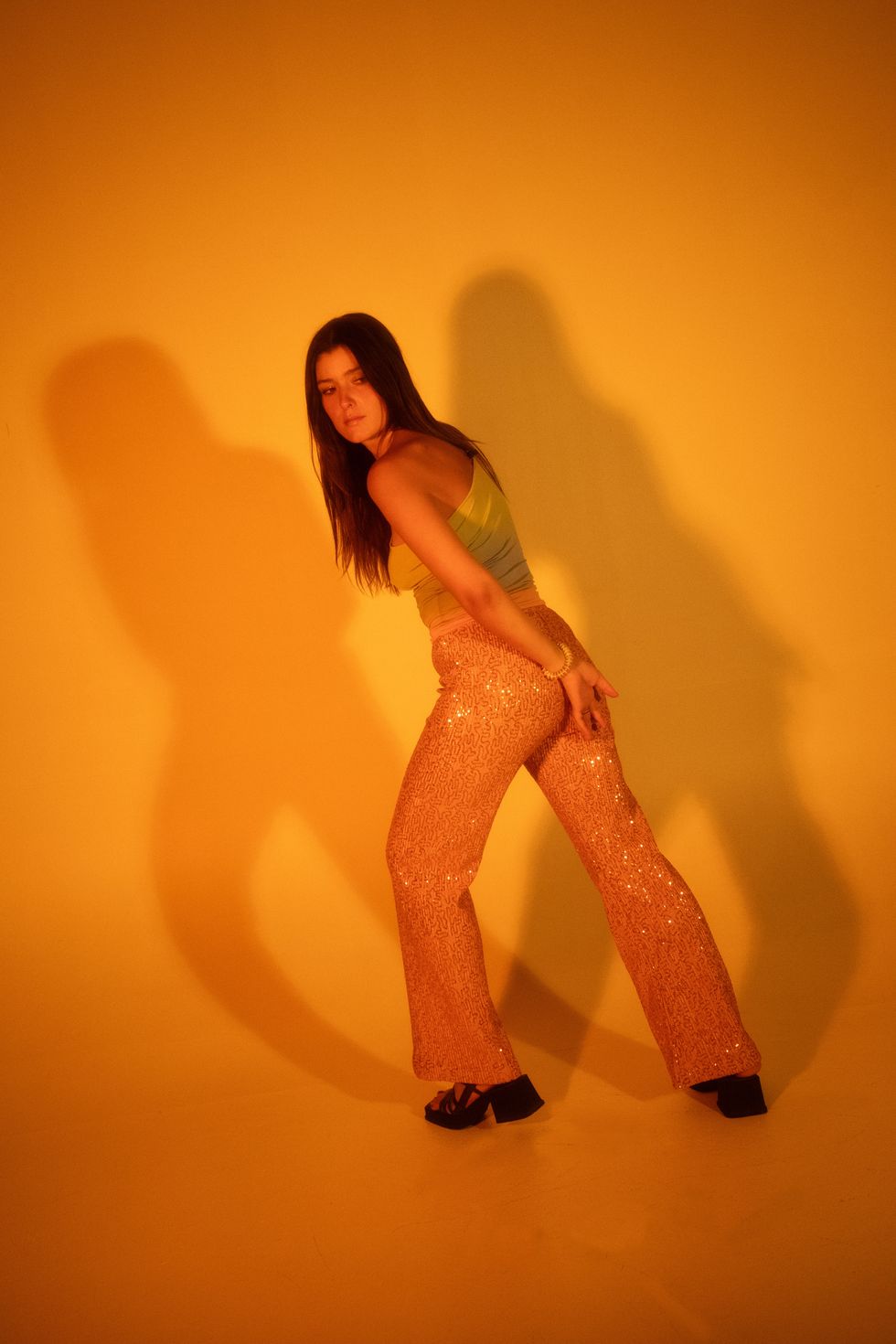 The idea of wanting "pain" and "dirt" can juxtapose what people typically define as love. Why did you want the song to describe that element of love?
Those words were actually the first ones that came to mind when I was writing the chorus. At first, I was thinking about it and found it a bit strange, but I see each line in the chorus as different "needs" and I almost wanted it to feel a bit cluttered. At its core, the song is about tuning into yourself. "Pain and dirt" aren't necessarily related to love in this song. It's more about not being afraid of certain emotions anymore. It's definitely not about longing for a destructive relationship [laughs].
This track leans more into pop elements than previous releases — What did you want those sonics to convey? Do you feel like it signals a new era for you?
"Dirt" is one of the first songs where I started to explore production more on my own. The idea came when I was sitting in a hotel room in Thailand playing around on my computer and I just had so much fun with it. I think that's one of the reasons why getting into production has been so important to me, to mess around and find what turns me on. I'm so grateful to work with my friend and producer, Henrik Michelsen, who is so down to tap into it all and he always knows how to take things even further. If it's a signal for a new era, we'll see. I just want to have fun and follow whatever feels right at this moment.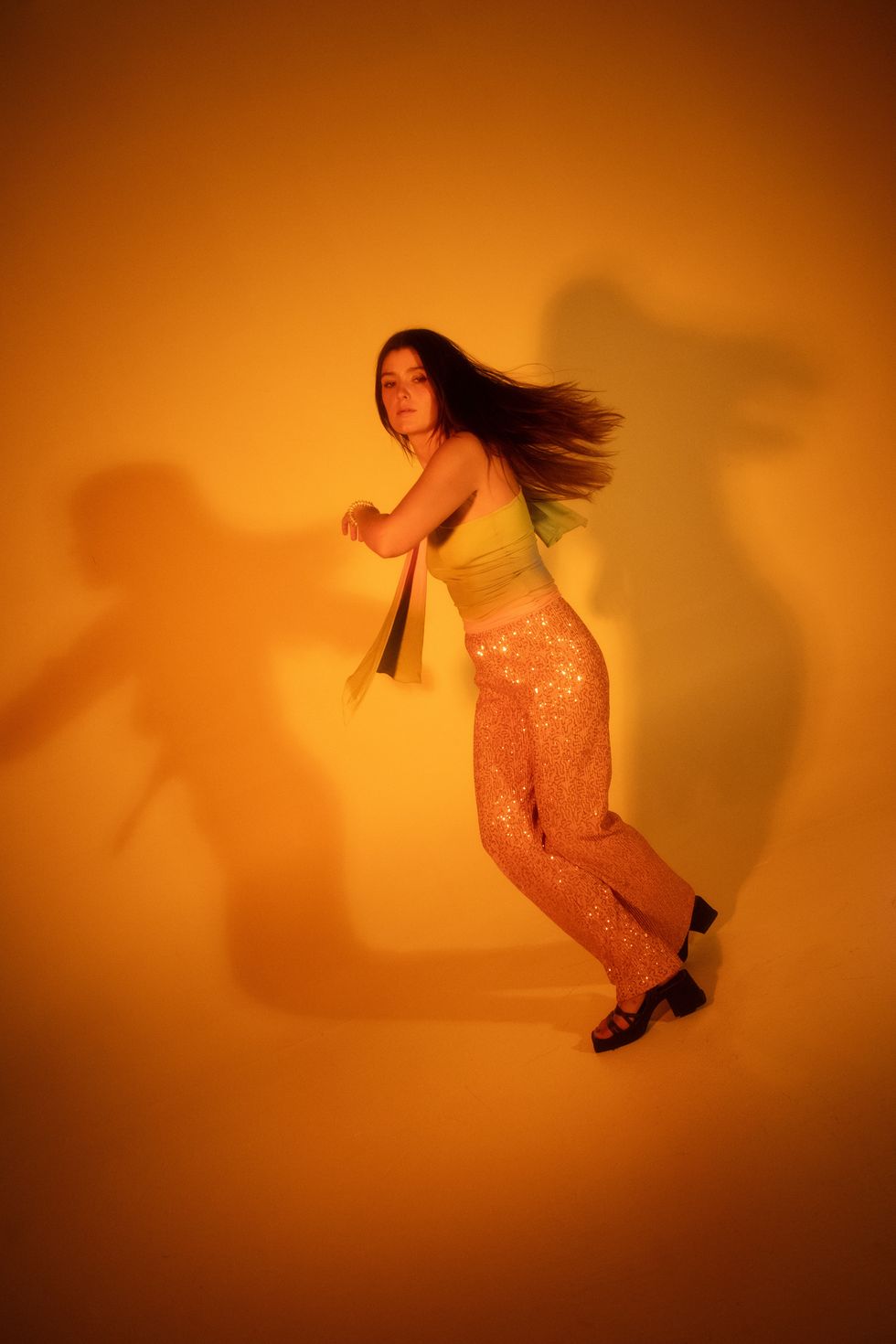 From Your Site Articles
Related Articles Around the Web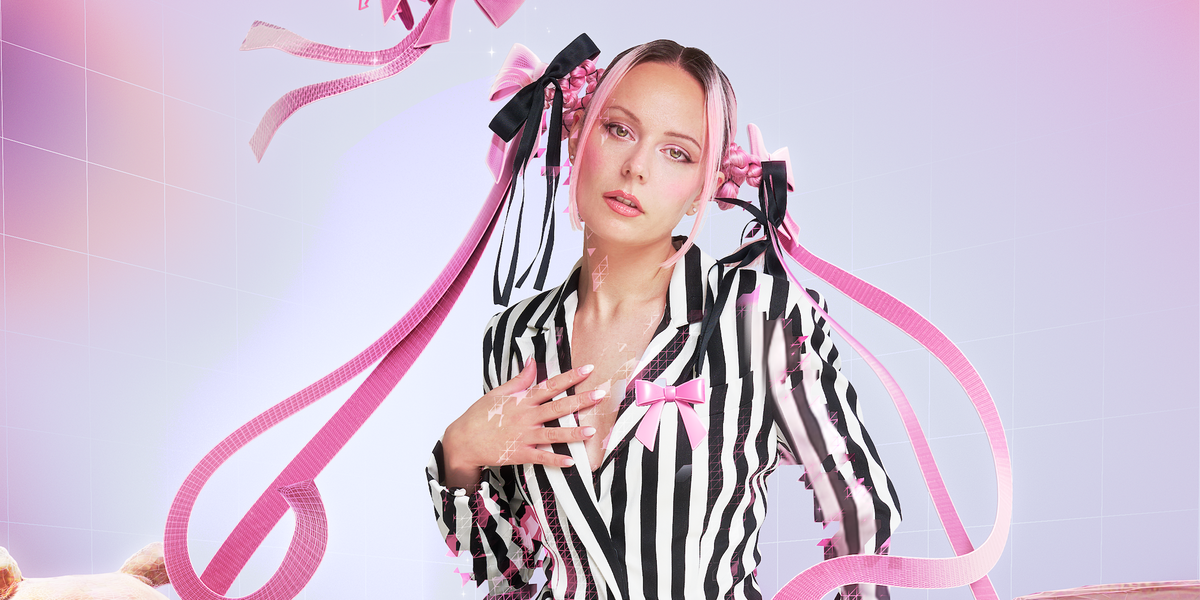 Music
Story by Harry Tafoya / Creative direction & VFX by Andy Rolfes / Photography by Nicholas Needham / Styling by Erik Ziemba / Hair by Davey Matthew / Makeup by Frostie Delite
Story by Harry Tafoya / Creative direction & VFX by Andy Rolfes / Photography by Nicholas Needham / Styling by Erik Ziemba / Hair by Davey Matthew / Makeup by Frostie Delite
07 November