In the latest development in what has become an almost nine-year-long legal saga, Kesha is back in court once again for her defamation lawsuit against Dr. Luke.
Lawyers for Kesha were back before the New York Court of Appeals to hear arguments over key points that could affect the outcome of upcoming jury trial for the defamation case slated to begin later this July. Yesterday's appeal seeks to overturn a prior NY Court of Appeals ruling that Dr. Luke that determined he was a private figure rather than a public one and would thus not be obligated to pay her legal fees or be subject to a retroactive application of the 2020 amendments to the anti-strategic lawsuit against public participation (anti-SLAPP) law.
If upheld, the ruling would lessen the burden of proof for Luke's team to prove that Kesha acted with negligence rather than malice when she accused the producer of knocking her out with an unknown substance and raping her as a part of a longer history of abuse in her original 2014 lawsuit. Dr. Luke in turn filed a competing lawsuit claiming that Kesha's accusations were part of an effort to extort a better contract and that texts sent to Lady Gaga and Katy Perry about the allegations were defamatory.
Luke's lawsuit comes as the final hurdle in the prolonged litigation with jury selection for the trial set to begin July 19. Both sides had previously complained that the other had side had been holding up the legal process with Dr. Luke's team claiming to be "ready and willing" to get on with the trial while placing the blame on Kesha's lawyers for stalling the process. "It is Kesha's attorneys who have delayed the case for years by endlessly filing meritless appeals, which they have lost time and again. If the case is not tried in February, it solely will be due to the fact that Kesha's lawyers decided yet again to take more appeals," Dr. Luke's legal team told Billboard.
"It would be a monumental waste of party and judicial resources to proceed to trial when there is a very real risk that a new trial immediately would be required, as would be the case if the Court of Appeals reverses as to any of the several questions currently before it. Promptly resolving the pending appeals is essential before trial can begin," Kesha's lawyer Leah Godesky rebutted in August.
Ahead of her appeal, Kesha wrote on Instagram: "Lots and lots and lots going on at the moment. God be with me and let the light in."
\u201cKesha via Instagram, referring to her court case which is live now. #FreeKesha\u201d

— Team K\u018eSH\u2c6f (@Team K\u018eSH\u2c6f) 1681841439
The New York Court of Appeals is expected to deliver their formal ruling in the coming days.
Photo via Getty/Axelle/Bauer-Griffin/FilmMagic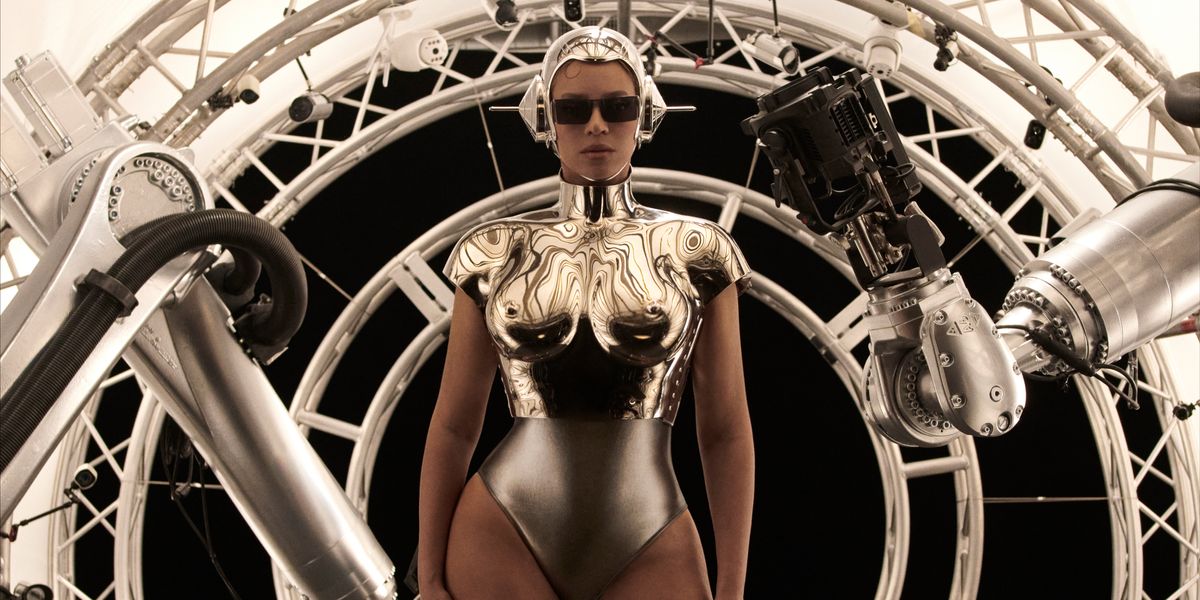 Music
Story by George M. Johnson / Photography by Mason Poole / Styling by Shiona Turini / Hair by Nakia Rachon / Make-up by Rokael Lizama / Creative direction by Andrew Makadsi
Story by George M. Johnson / Photography by Mason Poole / Styling by Shiona Turini / Hair by Nakia Rachon / Make-up by Rokael Lizama / Creative direction by Andrew Makadsi
01 December