As Helmut Lang looks to the future under editor-in-residence Isabella Burley (of Dazed), the legacy brand is also reflecting on its rich history with a cult of collectors who've scoured the globe for archival pieces. Their new project, which follows a string of several other one-off ventures, brings together the old with the new, starring a cross-generational group of Helmut fanatics.
Related | Go Backstage at Helmut Lang
A series of images were shot by Ari Versluis and Ellie Uyttenbroek, who established in 1994 an ongoing project called "Exactitudes," which aims to highlight underground subcultures across the world. The subjects are shown wearing a mix of personal archives, pieces by former designer-in-residence Shayne Oliver and select items from Helmut's re-edition volumes one and two, both of which reproduce iconic looks from previous collections.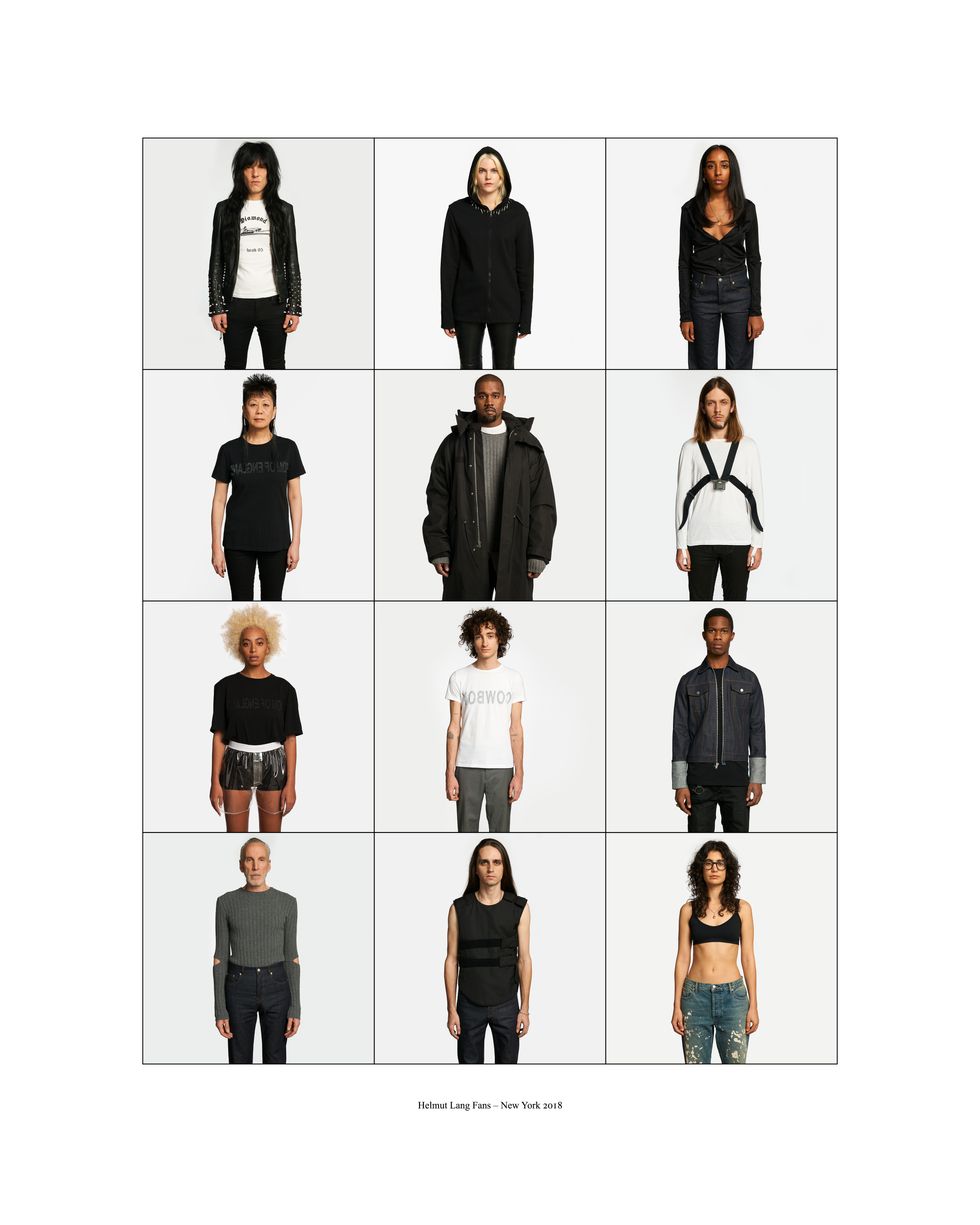 Among the pictured fandom, you'll immediately recognize Kanye West, who's been a vocal admirer of Helmut throughout the years. "I had a heartfelt discussion with all of these fucking Helmut Lang images that I stared at for so many years," the rapper told InStyle upon launching his 2015 Yeezy collection, which took direct inspiration from Helmut's work. In "Exactitudes," West sports his own pieces: an monochromatic oversized coat, and sweat combo.
Related | Kanye West: In His Own Words
Just beneath West, Solange wears one of Helmut's re-edition styles (a reverse Tom of England-printed tee from 2004) with clear shorts designed by Oliver, who's the singer's personal friend. She's joined by a cast of all ages, genders and races, capturing the way Helmut's managed to infiltrate multiple demographics since it launched under the original Austrian designer in 1986.
Helmut Lang Re-Edition pieces are available now on helmutlang.com.