At this moment in fashion, styles that would traditionally fall in the realm of the uncool reign supreme (for reference, check out Taylor Swift's tourist look). Celebrities like Jonah Hill (who has been honored with celebrations dedicated to his streetwear-saturated style), Kristen Stewart, Justin Bieber, and Pete Davidson are proudly unkempt style icons. They wear tie-dye, gym shorts, tatted hoodies. And while all of these garments are experiencing something of a moment, there is one styling choice that reigns above them all in terms of hip, purposeful hideousness: socks with sandals. Or, to be specific, socks with shower slides.
Related | Why Are Celebrities Dressing Like Tourists?
Wearing socks with sandals was, in the not-so-distant past, the most basic fashion faux pas, the absolute clearest sign of sartorial ineptitude. But wearing them now is, officially, a look. Bieber is the king of pairing socks with sandals, and other celebrities like Tyler, the Creator have followed suit. They were all over the men's runways for both Fall 2018 and Summer 2019, popping up in shows for brands like Maison Kitsuné, Wood Wood, Opening Ceremony, and Vetements (of course). Even Vogue approved,calling the trend "weirdly intriguing."
Today at Copenhagen Fashion Week, Swedish legacy brand J.Lindeberg put on a show that incorporated the most essential elements of dadcore: windbreakers, pleated trousers, practical sneakers. The presentation was heavily influenced by skate culture, and also featured items (including skateboards) made in collaboration with photographer Davey Adesida, whose work inspired much of the collection. And multiple models, male and female, wore socks with slides. They were styled with slinky skirts and tailored shorts, oversized t-shirts and sleek sheer turtlenecks. The socks were pulled up high to mid-calf.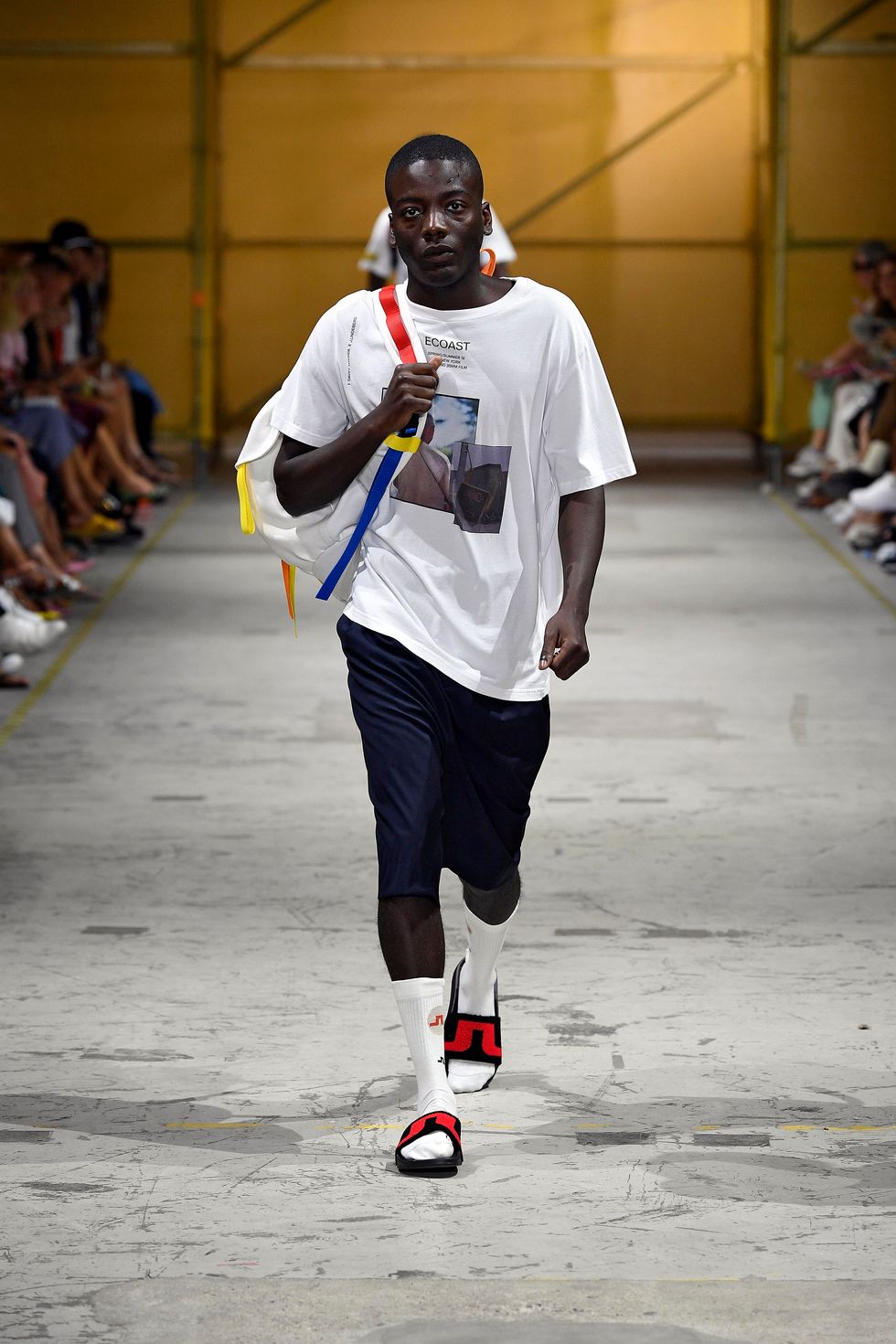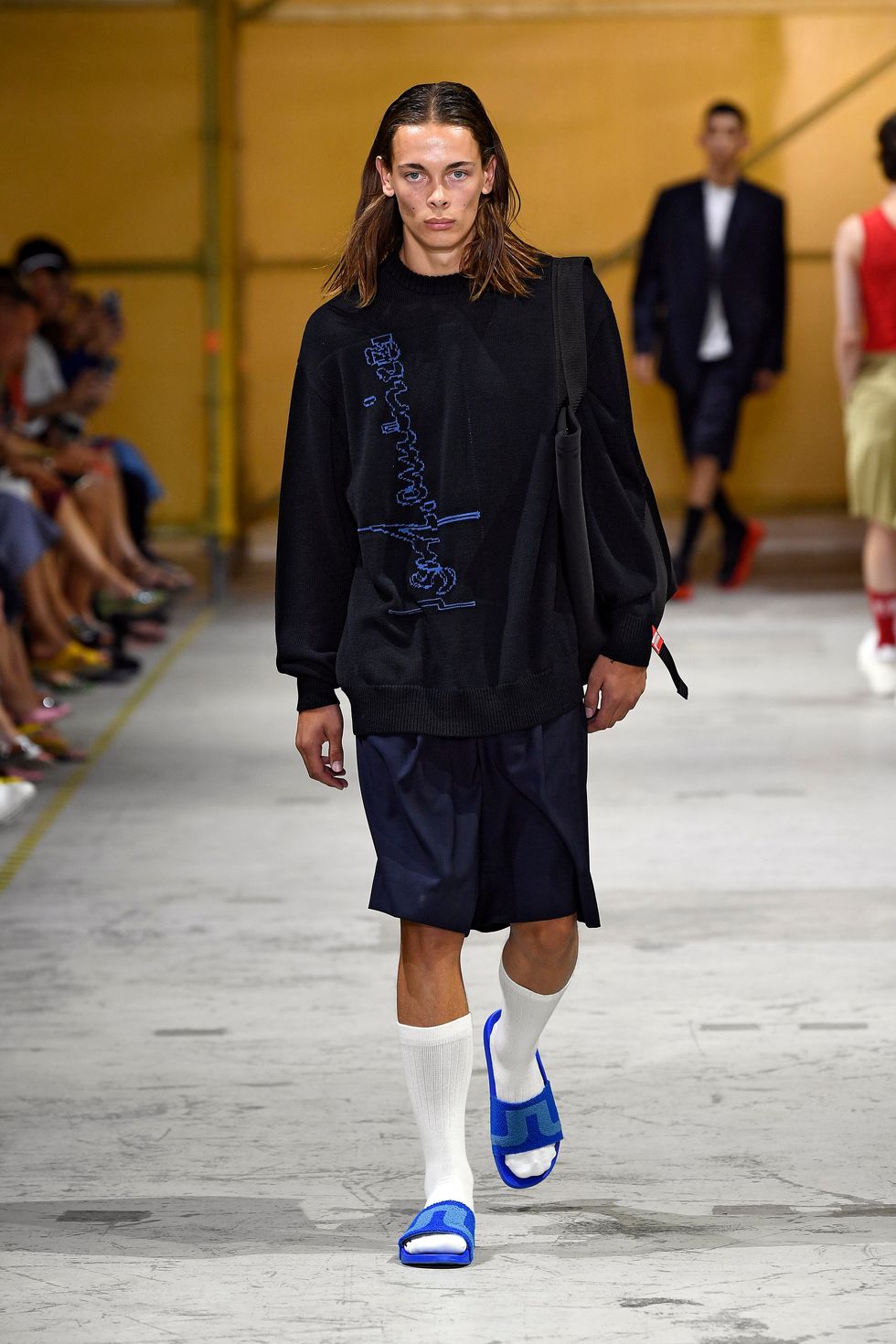 "The whole show was about a journey," said creative director Jens Werner. "We wanted to show America, both the East Coast and West Coast. So the idea was inspired by airports and travel, but also a little bit of the tourist style that you sometimes see with socks and sandals."
Upon returning to my hotel room, I pulled out a pair of pink slides I stole from my mother and put them on over a pair of Nike socks. It was extremely comfy. I wore them out to buy a coffee. No one looked twice.
When I was in high school, a good friend blessed with a high IQ and little self-consciousness would frequently wear high athletic socks with black shower slides to school. It was something of anti-establishment style choice, a finger to our overly-manicured Southern California classmates. I guess he was truly ahead of the wave.
Lead Photo via Getty / Runway Photos courtesy J.Lindeberg