The JoBros are back, baby, and minus the purity rings. (Because they are all now happily married).
Nick, Joe, and Kevin, who comprise "arguably the definitive pop group of the 21st century" according to a press release sent out this morning, will release their comeback single "Sucker" at midnight tonight. It's the first Jonas Brothers song in six years, and to celebrate the trio will spend next week in residence at The Late Late Show With James Corden.
From Monday to Thursday the brothers will be chatting on the Corden couch, helping create sketches, and doing some carpool karaoke-ing. Hopefully we'll get a Priyanka cameo or two — the Bollywood icon wed Nick late last year in a series of lavish ceremonies.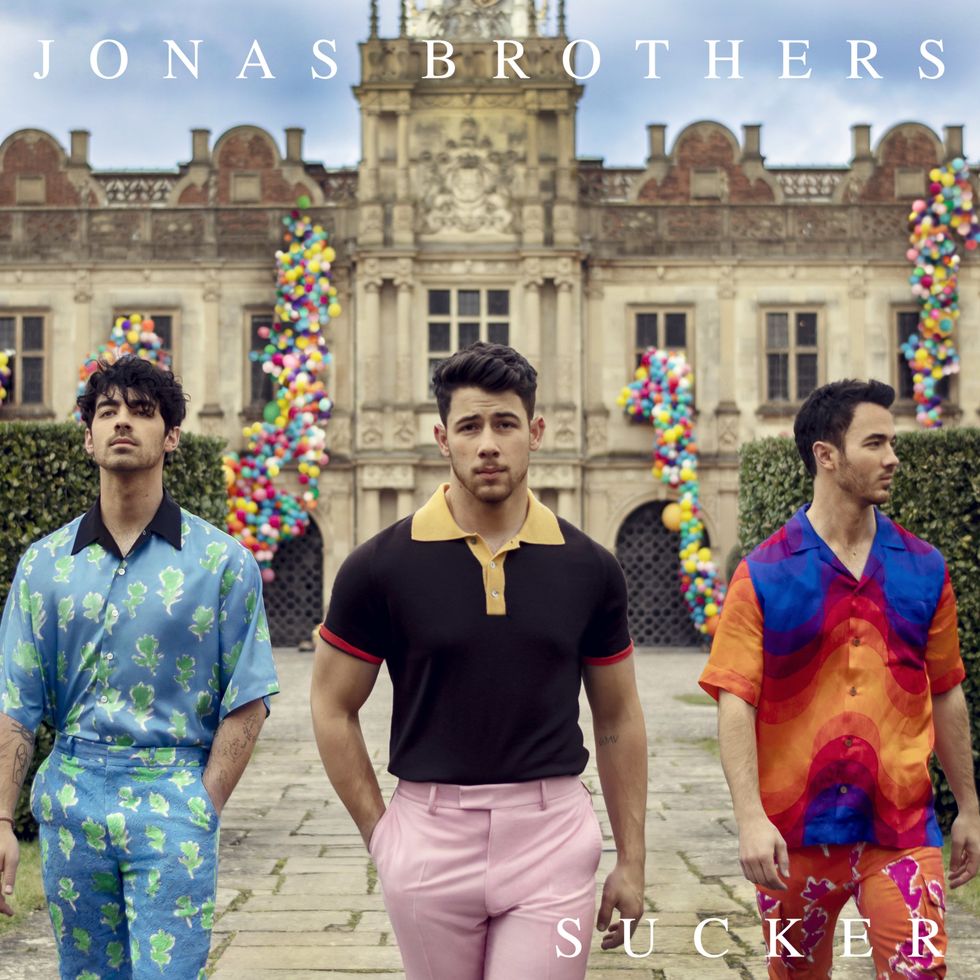 The Jonas Brothers resurgence has got us all nostalgic. Remember the turbulent Nick-Miley Cyrus romance? Remember Demi Lovato's cute bangs in Camp Rock? Remember how surprisingly good "Burnin' Up" was? Remember when every second tween celebrity was bragging about saving themselves for someone special? America was younger then. More innocent, and certainly more naive.
We can't go back, but we can stay up until midnight waiting for "Sucker" to drop. Watch a clip of the Jonas Brothers reuniting on The Late Late Show With James Corden, below.