One of Hollywood's biggest open secrets is that actor and reigning Sexiest Man Alive, Idris Elba, has been known to moonlight as a DJ in his spare time. Proving that even when you are an A-list celebrity the hustle never stops, Elba has, in actuality, long been a respected DJ among his peers having collaborated with the likes of the legendary Fatboy Slim, regularly topping lineups in New York, London, Ibiza, and even this year's upcoming Coachella festival. But as we found out today, even Elba still isn't above being a humble wedding DJ.
"Harry and I, we've hung out a couple of times through his dad, his dad's charity The Prince's Trust helped me out as a young actor. So I do a lot of work with them, Harry and Prince William a few times," Elba explained to Ellen as he recounted the tale of how he got the high profile gig. "And Harry came to a couple of parties that I DJ'd, and he was like, 'Hey man, what are you doing on the date [May 19]' And I was like, 'Nothing.' He goes, 'Hmm, would you DJ at my wedding?' I was like, 'Is this a joke? Are you joking?' And he's like, 'Serious.'"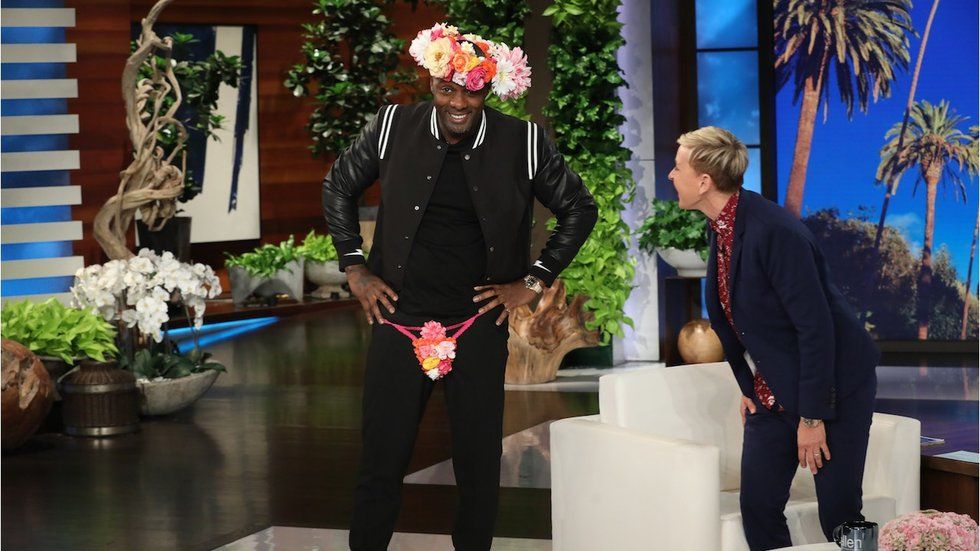 As anyone who has ever attended a wedding reception will know, being the DJ is not an easy job. You not only have to make sure to adhere to the bride and groom's pre-selected playlist but you also have to deal with scores of distant relatives constantly putting in requests for the "Cha Cha Slide" and "YMCA" all the while hiding the mic from that one uncle who keeps making inappropriate toasts. Being a wedding DJ can often be a thankless gig that can either make or break a reception but according to Elba it looks like spinning for the royals went off without a hitch, saying of the experience "It was great."
Photo via Getty