The sad girl aesthetic crept up at Gucci's Fall 2020 show today, with some of the models sporting the runny mascara look as they took the runway. (Some users on Twitter drew comparisons to the infamous frame of a teary-eyed Lauren Conrad from The Hills.)
But it wasn't just the weeping beauties that made a statement. In the show notes, creative director Alessandro Michele ever so philosophically compared the ritual of a fashion show to a religious experience, which he considers sacred.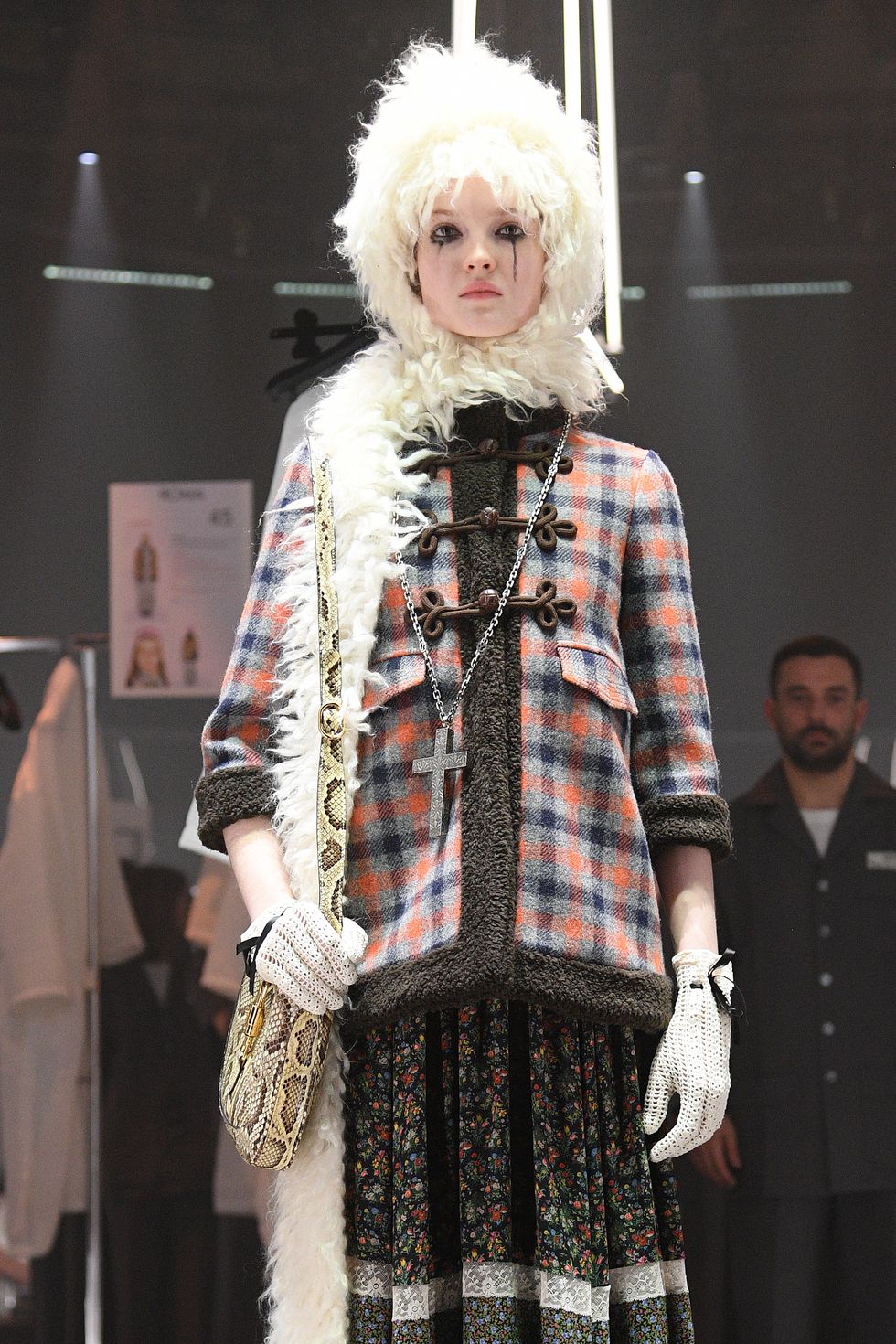 "There's the rapture of a gift, in this unrepeatable ritual," he says, referring to the collections he reveals to the world. "There's the promise of a special delivery. Lights out. The congregation lingers, awaiting with open hands. A pin drop silence. to receive my uneven heartbeat and thrills."
However, he wanted to unveil all the parts of a fashion show that are kept hidden. So he had guests enter through the backstage entrance where you could see all the hair and makeup people putting their last-minute touches on the models. (Kind of like how some restaurants keep the kitchen and chefs visible to patrons.)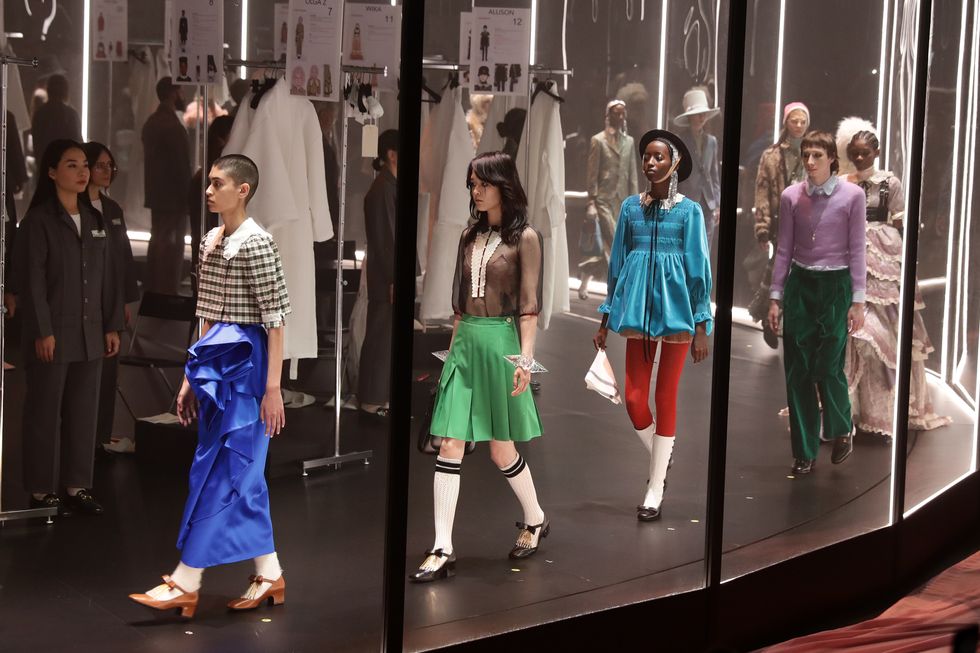 The behind-the-scenes glimpse didn't stop there, as you could also see the racks of clothes and models getting fitted from the glass set surrounding the rotating platform. Even the dressers got their moment on the spotlight, with each of them posing for the audience after the models left.
See, below, for the full video from Gucci's Fall/Winter 2020 women's show.
Sign Up For The Morning PAPER