Looks like Cleveland Browns wide receiver Odell Beckham Jr. is feeling the holiday spirit. Out on the field on Sunday, during warmups before their game against the Baltimore Ravens, OBJ sported furry green cleats with his initials spelled on them with candy can stripes.
The cleats are definitely a reference to Dr. Seuss' "How the Grinch Stole Christmas." If you look closely, there's also shiny gold speckles on the soles of the shoes, and the Grinch's tiny heart on the heel of the left shoe, and a gift on the right.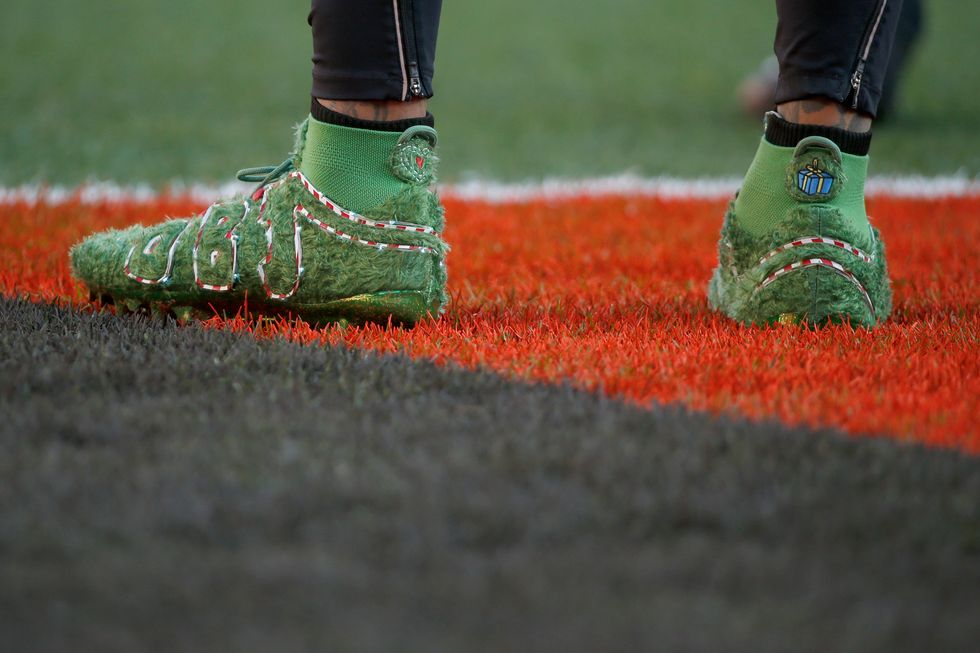 Baltimore Ravens v Cleveland Browns
Definitely not as big a statement as Colin Kaepernick's protest against the NFL, but definitely a sportswear/ fashion moment. Still, the kicks didn't really contribute anything when it came down to the game. The Browns lost the game 31-15.
Music
Story by George M. Johnson / Photography by Mason Poole / Styling by Shiona Turini / Hair by Nakia Rachon / Make-up by Rokael Lizama / Creative direction by Andrew Makadsi