[UPDATE]
It appears that woke literati are coming out of the woodwork as 1984 is officially #1 on Amazon's Best Sellers List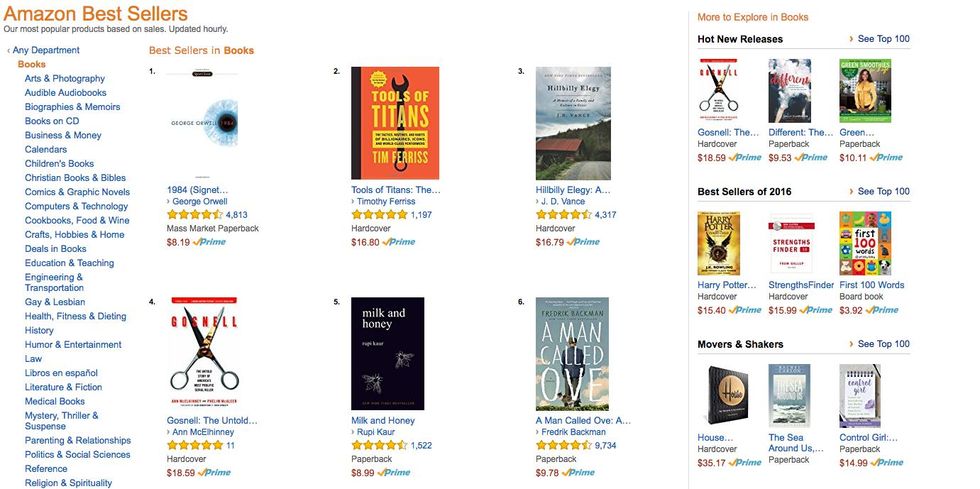 In addition, an article by Open Culture has revealed just what exactly "newspeak" entails, all explained by George Orwell himself.
The purpose of Newspeak was not only to provide a medium of expression for the world-view and mental habits proper to the devotees of Ingsoc, but to make all other modes of thought impossible.


Eerie timing considering those deleted climate change tweets...
It seems that Kellyanne Conway's "alternative facts" remark has sparked more than just a slew hilarious memes. Following the Trump advisor's faux-pas, George Orwell's acclaimed dystopian novel 1984 has skyrocketed in sales-- landing itself as the sixth best-selling book on Amazon.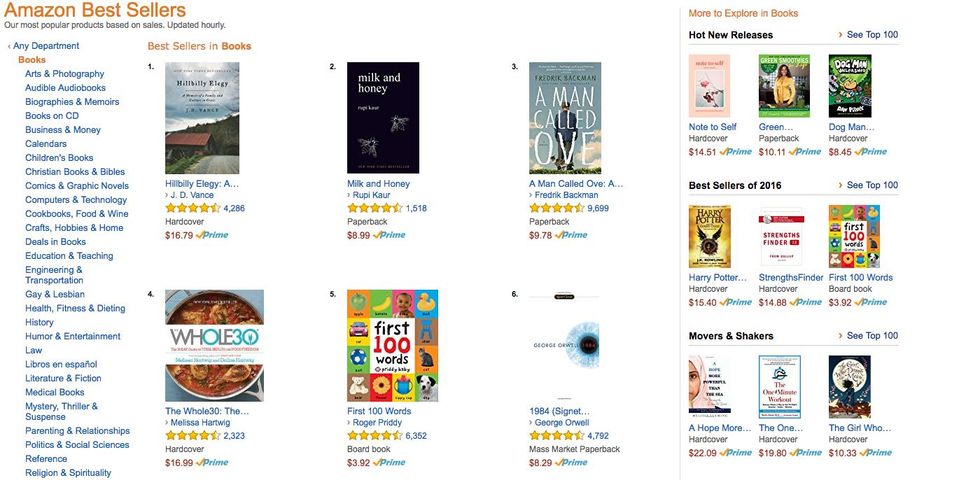 The similarities between the 1949 piece and America's recent Trump-driven demise is clearly undeniable -- "newspeak" and "doublethink", anyone?
Sorry Kellyanne Conway, there are no such thing as alternative facts, there are facts and falsehoods. Your Orwellian doublethink won't work.
— John Yowan (@Yowan) January 23, 2017
Perhaps the classic novel could serve as a survival guide for the next four years?

[h/t Guardian]