To some, this may be exciting news. To others, this may be a threat. In any case, Billy McFarland has announced that a Fyre Fest 2 is reportedly in the works.
Sitting at just under 1,000 likes as of publication, the hilarious announcement clearly hasn't gotten the fanfare McFarland was hoping for. In any case, the renowned con artist has announced that his disastrous rich person torture chamber is confirmed for another go.
\u201c\ud83d\udd25 Fyre Festival II is finally happening.\n\nTell me why you should be invited.\u201d

— Billy McFarland (@Billy McFarland) 1681084980
It's hard to believe the original disaster happened in 2017. The original event was intended to promote the music booking app of the same name. Ja Rule was even on board. Set to take place in the Bahamas for two weekends in April and May, the luxury music experience was promoted heavily by influencers ranging from Emily Ratajkowski to Kendall Jenner, most of whom also didn't disclose they were paid to do so.
After touting the original Norman's Cay island as being owned by Pablo Escobar at some point, its owners rescinded the initial arrangement for him to host a festival there. Subsequent promotional materials continued to pretend that the locations were owned by Escobar, despite the new site not even being an island. It was actually a parking lot. Every single artist announced pulled out, including Pusha T, Kaytranada, Lil Yachty and more.
Instead of luxury villas, attendees were provided FEMA tents. Celebrity chef-made meals were replaced with cheese sandwiches. Luggages were lost, there was a lack of medical attention and security was very aggressive. All in all, the event did not end up taking place with everyone returning to Miami after a period of being stranded on the island due to flights being barred in and out of the Bahamas. McFarland pleaded guilty to two counts of wire fraud, eventually also being charged for conducting another scam while out on bail where he sold tickets for exclusive events such as the Met Gala, which does not sell tickets.
it has since become a point of comparison for all subsequent music festivals that are unable to fulfill requirements for attendees such as clean water, adequate bathrooms and more.
While it remains to be seen if the festival will actually happen and if anyone is clueless enough to allow McFarland to utilize their space, we are certainly excited to see who decides to once again put their festival experience into this man's hands.
As for Fyre Fest 2, there's no word on the lineup just yet. However, I recommend leaning into the scam part. Might we suggest Teejayx6, Guapdad4000, BabyTron and RXK Nephew, the latter being purely so we can hear all about McFarland's misgivings in explicit detail.
Photo by Patrick McMullan/Patrick McMullan via Getty Images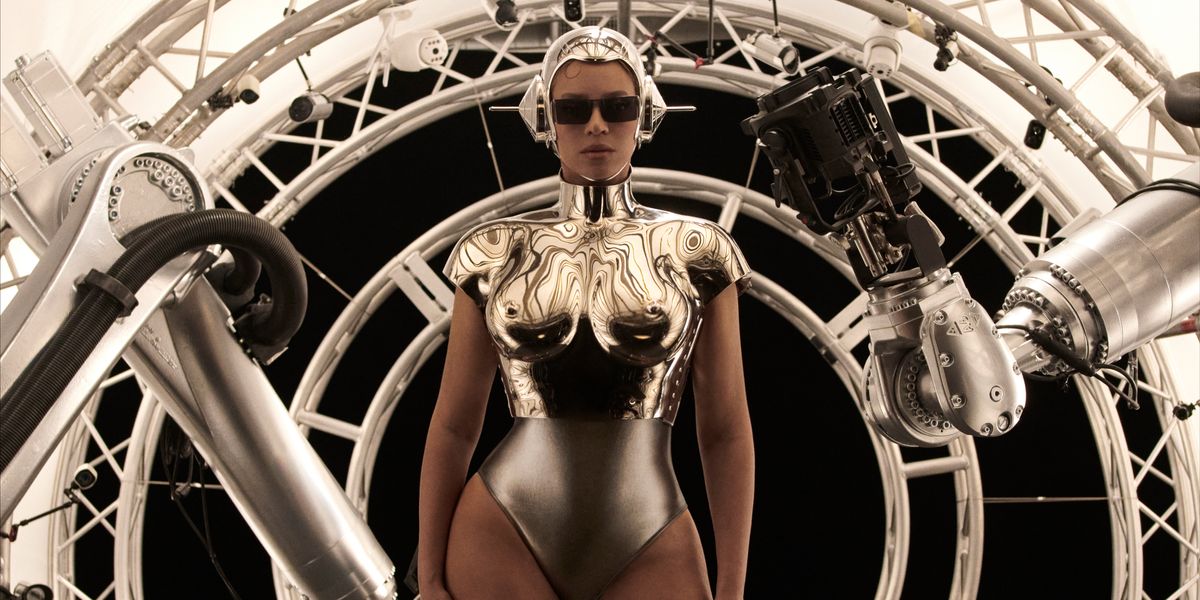 Music
Story by George M. Johnson / Photography by Mason Poole / Styling by Shiona Turini / Hair by Nakia Rachon / Make-up by Rokael Lizama / Creative direction by Andrew Makadsi
Story by George M. Johnson / Photography by Mason Poole / Styling by Shiona Turini / Hair by Nakia Rachon / Make-up by Rokael Lizama / Creative direction by Andrew Makadsi
01 December