Following a cyberpunk crime spree alongside A$AP Rocky in the new Diana Kunst-directed video for "Fukk Sleep," FKA Twigs has returned with a new issue of her critically celebrated multi-media web-zine, AVANTgarden, that delves deeper into the dystopian future of the video.
Shot by Orograph in New York, the fourth issue of the zines features guest appearances from A$AP Rocky and fashion aliens, Raj and Hannah of Fecal Matter, alongside captions from FKA Twigs in what amounts to a behind the scenes scrapbook/fan-fiction for the "Fukk Sleep" shoot.
Related | The Future Is Here, and It's FKA Twigs
Wearing looks by Stephen Jones, Donatella Versace, Nasir Mazhar and John Galliano for Dior, Twigs inhabits the role of an intergalactic princess out clubbing for the weekend in Neo-New York dropping wonderfully insane pearls of wisdom like "Government testing left you with no eyebrows? Stick some rhinestones on, you can still be the belle of the ball!"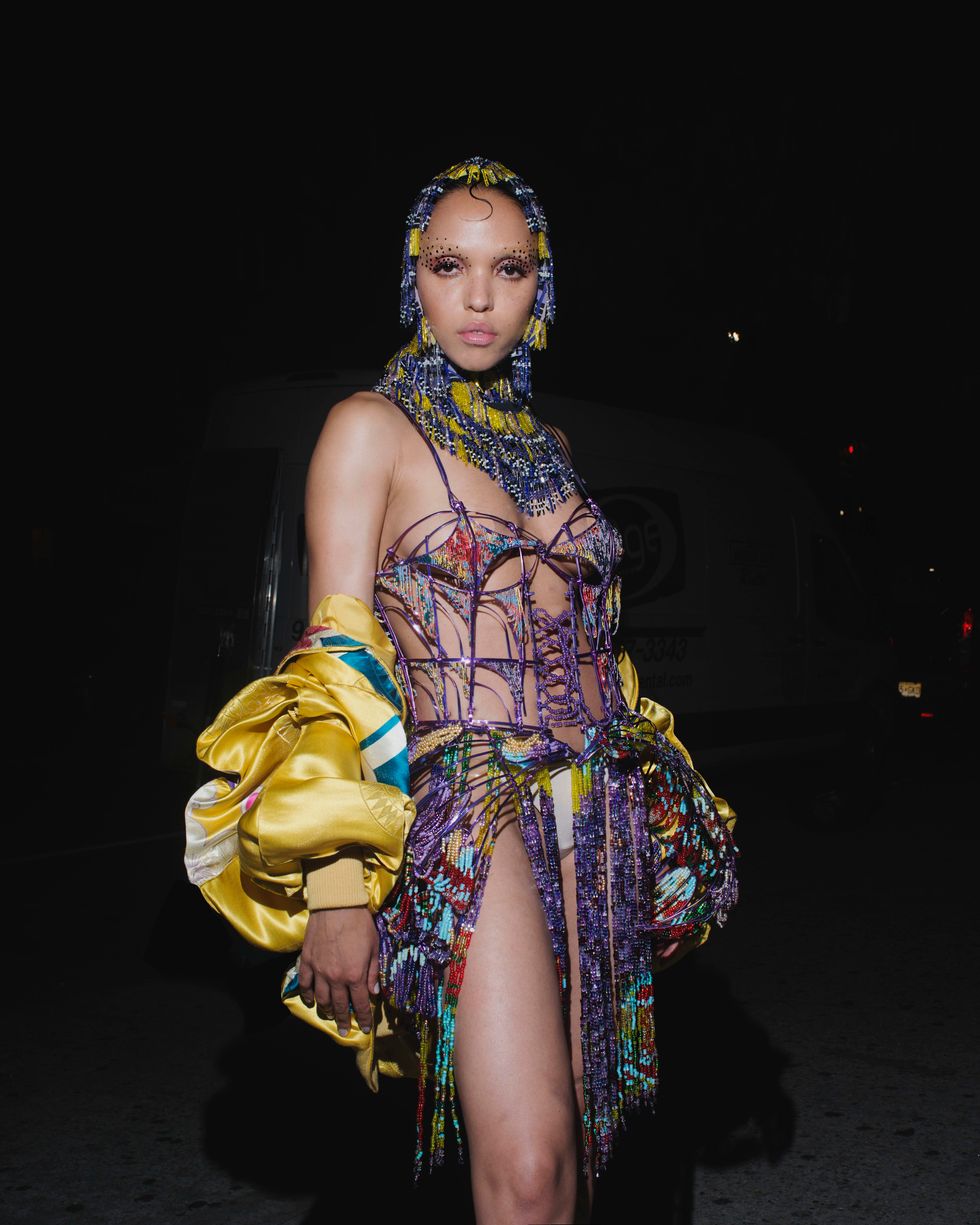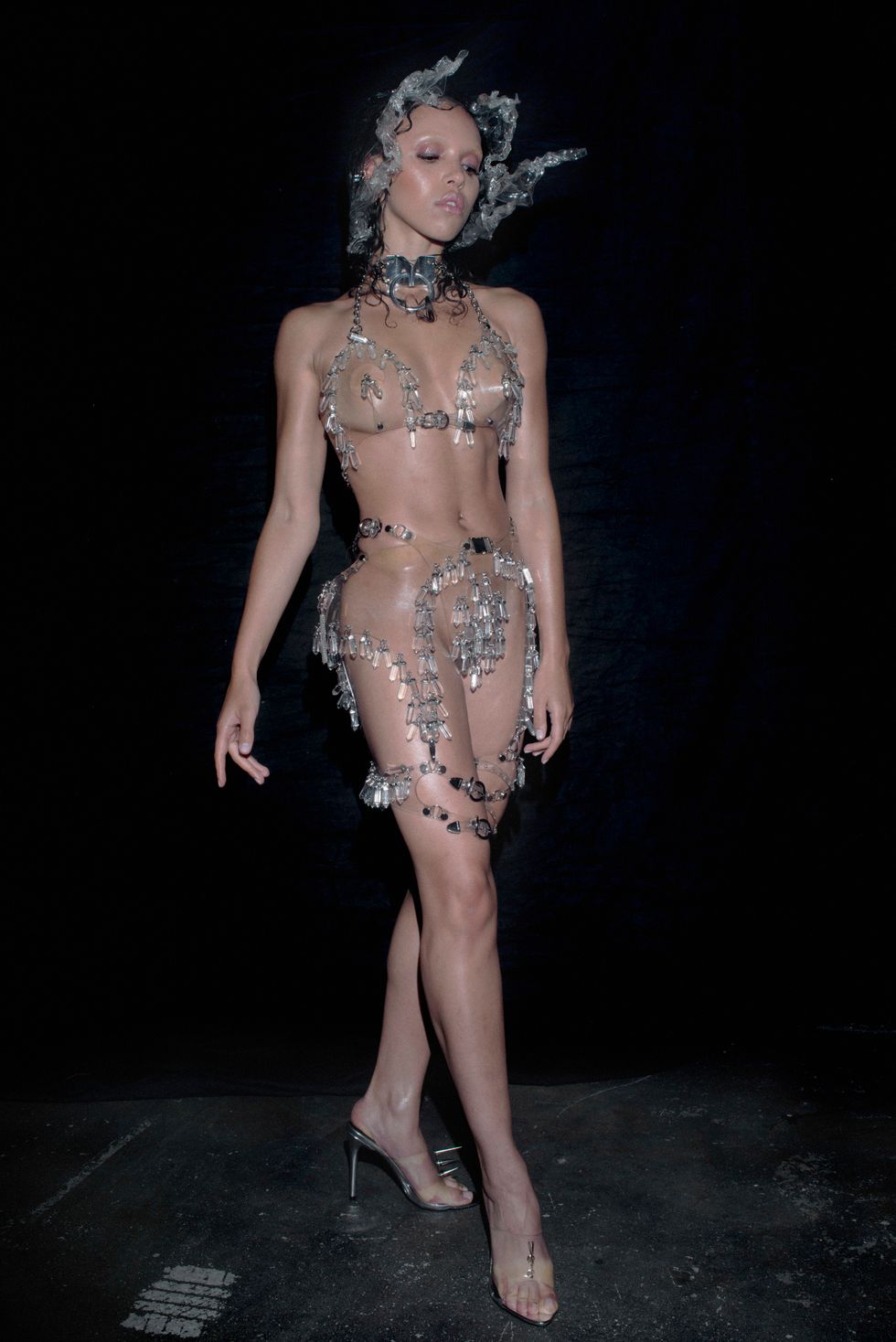 Check out the full issue of AVANTgarden below via Instagram: