If you had been holding out hope that an ARTPOP sequel might see the light of day, it unfortunately might be time to move on. It looks like DJ White Shadow is closing the book on that chapter of his life.
The producer seemed to put a definitive end to any lingering speculation in a post on his Instagram Story, writing: "No longer talking about ARTPOP. I am officially finished. Don't ask me about it. Don't talk to me about it." He allegedly also deleted any other posts mentioning the album, lending further credence to the idea that he was done.
\u201cLady Gaga\u2019s ARTPOP producer DJ White Shadow via Instagram: \u201cNo longer talking about ARTPOP. I am officially finished. Don\u2019t ask me about it. Don\u2019t talk to me about it.\u201d\n\nHe also deleted all his posts about the album.\u201d

— Gaga Daily (@Gaga Daily) 1681616500
Out of the various controversies that have peppered Lady Gaga's pop career, there are perhaps few as polarizing as ARTPOP. An ambitious follow-up to Born This Way's success, ARTPOP attempted to mix the oversaturated commercial sheen of EDM with the academic rigor of the fine art world, trying to make the work of someone like Marina Abramović make sense in concert with a Zedd beat. Tragically, Gaga's vision for the record fell flat as it failed to enjoy the same level of mainstream success as her previous records and was largely panned by critics.
After the ARTPOP era came to a close, the album became sort of the black sheep of Gaga's discography for a number of years, with the singer pouring more of her energy into acting and a return to more traditional forms of pop with Joanne and Cheek To Cheek. Things came to head in 2019 when Gaga appeared to disavow the album entirely, tweeting "I don't remember ARTPOP," which in turn sparked an outpouring of support from Little Monsters rushing to its defense and praising the record as being ahead of its time.
Gaga would later walk back her statement after a coordinated fan effort got the album to reenter the US charts, writing, "I fell apart after I released this album. Thank you for celebrating something that once felt like destruction." In her 2020 PAPER cover, Gaga would later explain the initial ARTPOP tweet was made in jest. "The internet is essentially a big joke, but if I tell one everyone freaks out. I don't regret my art, and I wouldn't suggest anyone do."
As a side effect of the renewed interest in ARTPOP, rumors of a scrapped sequel to the album were reignited with Little Monsters clamoring for the release of ARTPOP: Act II. The demand for the mythical followup appeared to stem what was originally meant as an April Fool's Joke by producer DJ White Shadow, teasing the release of little known ARTPOP b-side "Tea" which in turn sparked a petition with over 40,000 signatures demanding the release of Act II.
In 2021, DJ White Shadow addressed the hype over potentially revisiting ARTPOP in an interview with Entertainment Weekly. "She has feelings (like any other normal person), and this 'era' was a hard time for her too," he explained. "I am sure she will be okay with revisiting it one day and building on it when the time is right. I will continue to push for those songs you want so badly, that LG and I did, and I hope you will get to hear them. Don't let them die. Continue to get your message to the people in charge. You have the power, don't give up."
Photo via Getty/Brad Barket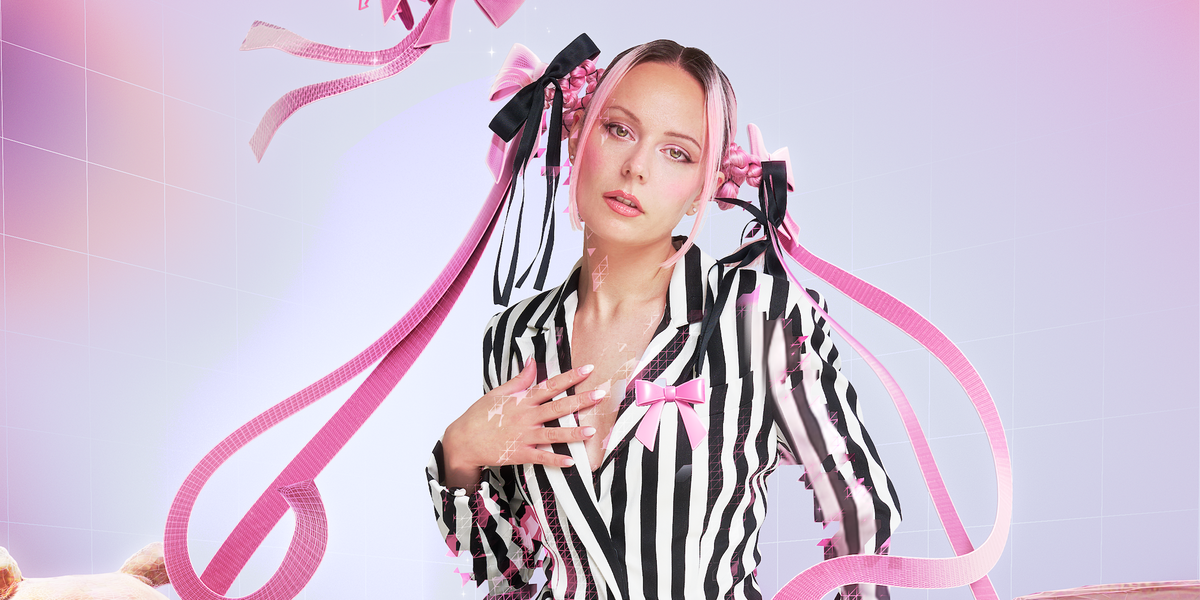 Music
Story by Harry Tafoya / Creative direction & VFX by Andy Rolfes / Photography by Nicholas Needham / Styling by Erik Ziemba / Hair by Davey Matthew / Makeup by Frostie Delite
Story by Harry Tafoya / Creative direction & VFX by Andy Rolfes / Photography by Nicholas Needham / Styling by Erik Ziemba / Hair by Davey Matthew / Makeup by Frostie Delite
07 November