We could fix many glowing descriptors to hip-hop starlet Chae Buttuh, and all would be correct. On one hand, she's an Aquarius Moon, Leo Sun, Scorpio Rising which makes her cucumber-cool, decadent and grand, and mysterious and sexual all at once. OK, yes. She's also been said to use her avant-garde aesthetic to make trap music that "sounds like it's being beamed from a distant star." Also, not wrong. And Chae, who is based in North Carolina, where she's from, calls herself the "DIY Underground Princess" of the queer scene and the First Lady of independent label Futurehood. No one is here to argue with that.
What I can confirm is that listening to Chae's music is an experience both iconoclastic and sexually liberating. Do y'all remember last year's HoFi, a collection of "glam trap and ho hymns?" It powerfully reclaimed the concept "hoeism" as a future feminist politic, and again, who are we to disagree? If the future is feminist, then that means we can all safely be hoes in peace, owning our bodies, ourselves, especially if we are like Chae, people who are proudly moving through the world transgressively as out and proud femmes. Doing so importantly removes the burden of shame from the way femme people express and define their sexual identities.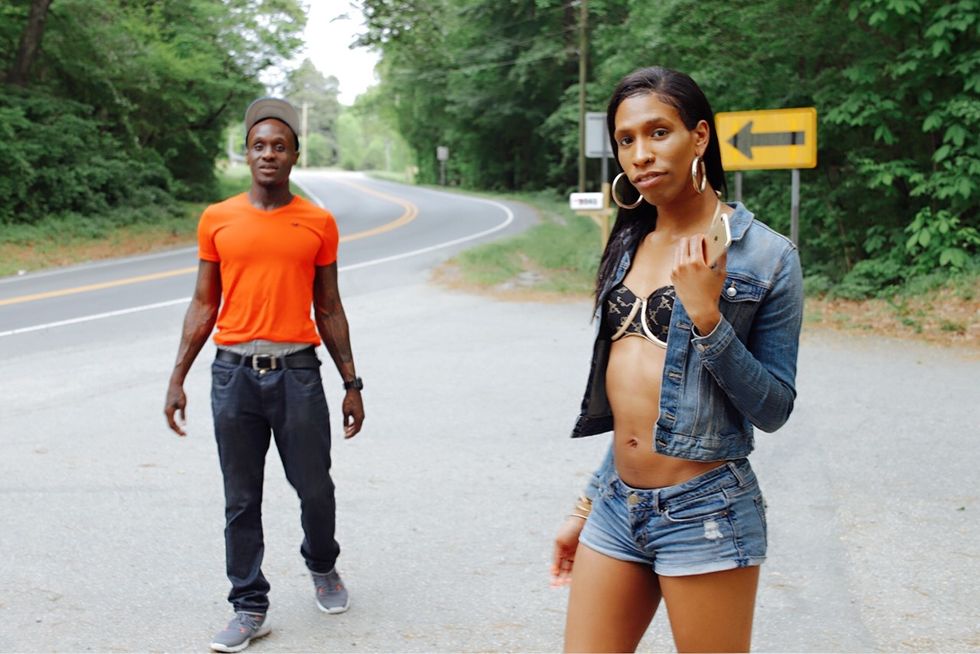 In time for Pride Month and as a way to further subvert the narratives of which stories get told (white, cisgender, gay, heteronormative) by simply telling her own, Chae premieres her latest video "Jet Beauty of the Week." For those of you don't know, Jet was a weekly pocket-sized print magazine for Black readers that featured everyday women for its "Beauty of the Week" staple. By localizing her experiences as a trans femme in a song and video aimed at the Black community, Chae is expanding our ability to see every color and facet of the rainbow flags folks will wave all month long. Additionally, it sheds light on common misconceptions of how trans femmes are loved, by Chae essentially saying not only are we loved, we are desired.
"In my videos I like to depict love," Chae tells PAPER. "Some people believe that girls like me aren't loved, but beyond popular cishet belief, people like me are heavily desired. I wish those who loved us spoke out more, maybe things would be different. 'Jet Beauty of the Week' captures the beauty of being Black, loved, and trans." Check out "Jet Beauty of the Week," and revisit the glory of HoFi, all below.
Photos Courtesy of Erik Wallace