Electronic production trio Cash Cash have a knack for infusing any song they work on with an infectious dance energy. They have previously collaborated with pop artists like Bebe Rexha, Conor Mayard, ROZES, and Dashboard Confessional, and are performing for the first time at Coachella this weekend. Singer-songwriter ABIR is a PAPERfavorite. Her R&B-infused pop pairs uninhibited vocals with intimate, carefully-articulated observations of the world around her.
Related | ABIR Stops by the PAPER Penthouse
Cash Cash and ABIR have teamed up on a new single, "Finest Hour," which layers ABIR's powerful Sia-esque vocals over Cash Cash's characteristic wash of booming synth, metronomic drums, and meandering horns. ABIR laments that this isn't her finest hour, but her confident vocals paired with the ecstatic instrumentals make it clear that she isn't giving up any time soon.
We chatted with Cash Cash and ABIR about their collaboration process, the meaning behind the song, and what songs they have on repeat right now. Check out our conversation, and the burgeoning summer smash, below:
What was the songwriting process like?
Cash Cash: We always start with the song basics. A good song needs to either have an amazing vocal or an amazing instrumental hook. This song ended up having both right off the bat which made us very excited about it. We did a session with ABIR and knew that the emotion was there and that it was going to be a special song. We went back and forth on some minor things and it came together very quickly.
ABIR: The song came about as I was writing strictly to piano chords instead of beats with finished production. I think when you write to a piano or guitar, things naturally become a bit more raw and effortless and it's easier to say exactly what you're feeling or thinking.
What's the meaning behind the song?
Cash Cash: To us "Finest Hour" is about when you lose control at some point, when things aren't working out as planned. Maybe it's not getting that promotion, or getting fired, or losing someone. This song is about realizing that it's just not your finest hour and not a true reflection of who you really are. Acknowledging that can help you heal back to the person you truly are and get you back on the path you belong on.
ABIR: "Finest Hour" is about reaching a breaking point and owning it. Everyone has days where nothing seems to go right but recognizing that it's just a moment and shit happens is what's most important.
What was it like collaborating on the record. How did you know you wanted to work together?
Cash Cash: We knew ABIR would make a great collab because her voice has a lot character and a big range. It's never easy finding a singer with both, so when we do, we make sure to act fast and get them in the studio.
ABIR: Working on the record with Cash Cash was super dope because they really understand what it takes to make a record great without doing too much. I heard about them through a couple people in music and loved the songs they were making in the EDM/Pop world so I was really excited when we were able to link up and work on some new music!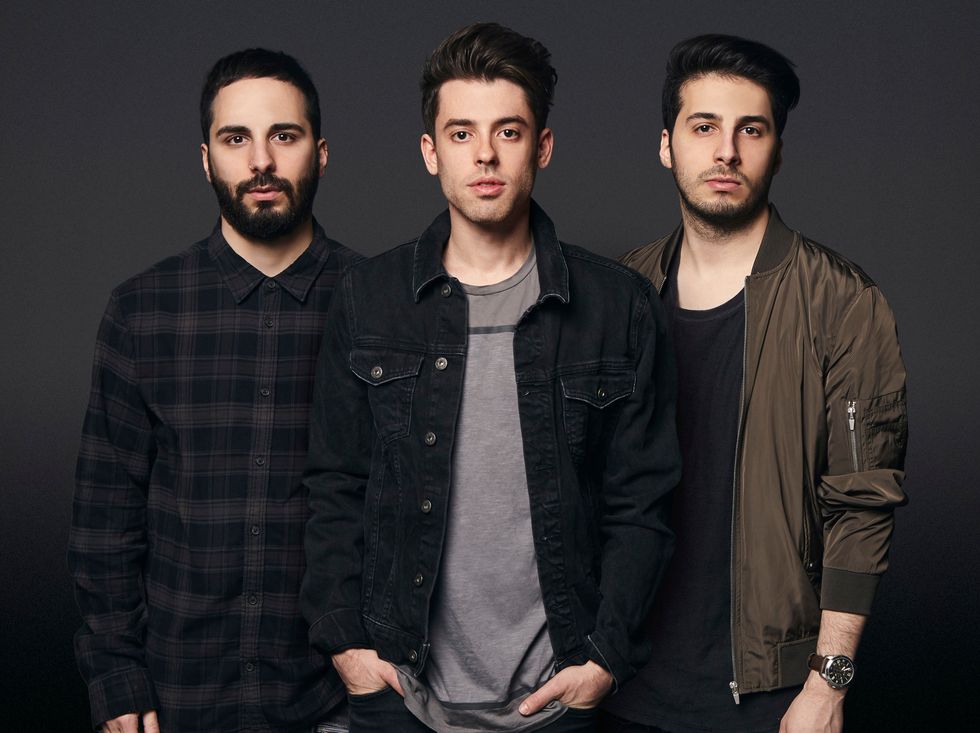 The song sounds so lush and full – How did it transform throughout the production process?
Cash Cash: We are always about making the synths and music very lush. We also love to fill the vocal space with tons of harmonies and backgrounds.
ABIR: The production process was kind of a wild one because the song went through so many different phases. When I first wrote the record, there was nothing but piano chords and a drum loop. A couple weeks later, my manager, who has a background in music production, took a stab at producing the song and ended up making it sound like an actual record. Ironically, right after we landed on a version we liked, I had my first session with Cash Cash and played it for them to see what they thought about it. They ended up wanting to take a stab at the record and as soon as I heard what they did to it, I was like "HOLY SHIT. This is CRAZY." They really took it to the next level!
Where do you see this song played? Who is your ideal audience?
Cash Cash: I think it's one of those songs everyone that's lost control at some point in their life can relate to. Anyone who put their all into something only to be let down will be able to connect with this song – whether it's failing that class in high school, losing that job or promotion, or even losing someone in a relationship, the song will tug on those strings and hopefully remind you it's just not your finest hour and not the end all.
ABIR: I could see "Finest Hour" being played at the club, at a festival, at a pregame, wherever! I don't think it's one of those songs that's limited to a certain vibe or location, it's just a record about being human and accepting when things go wrong and understanding that it's just a moment. So I'd say it's for everyone!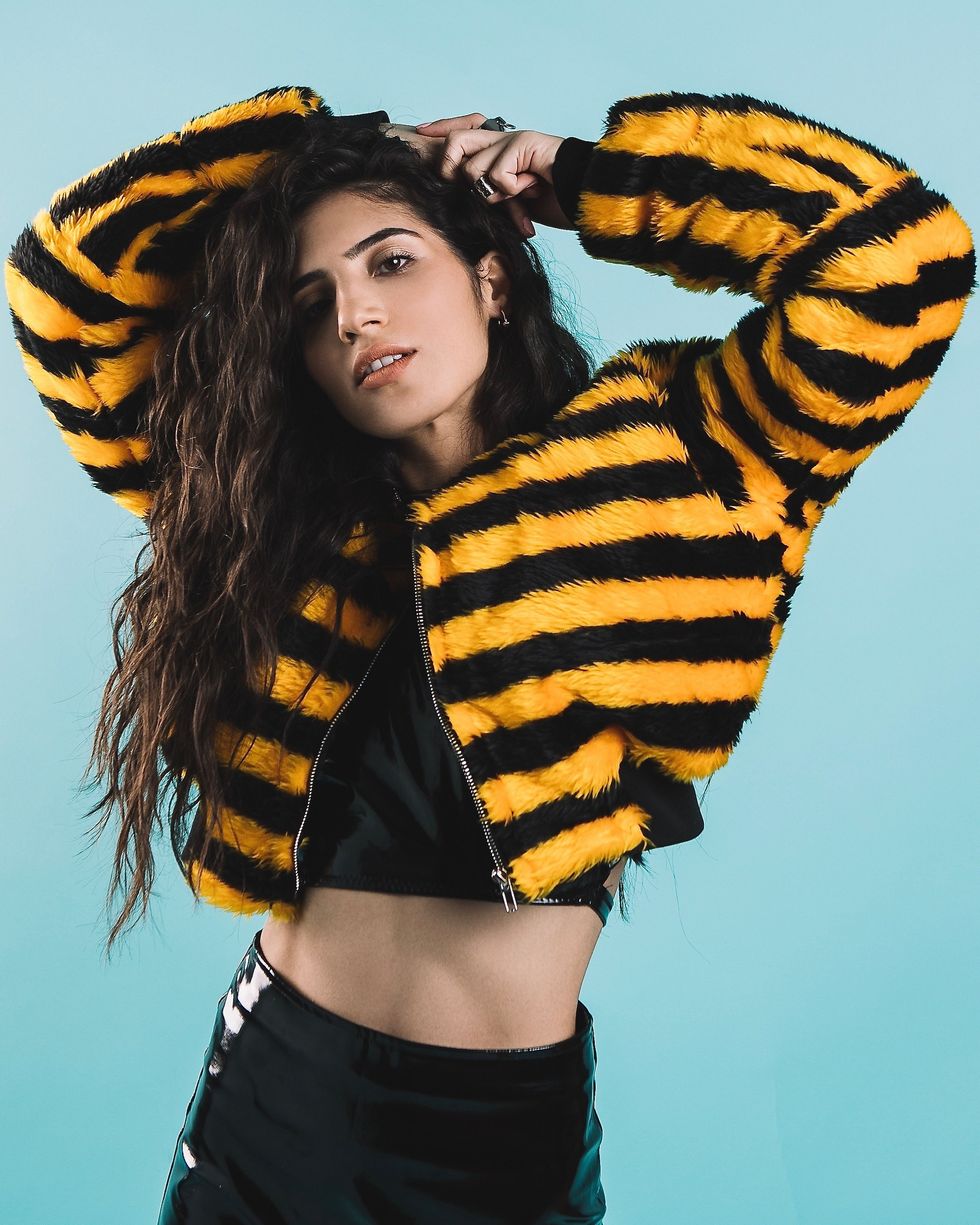 What songs are you listening to right now for inspiration?
Cash Cash: Honestly right now it's mostly Adam Sandler's first two albums. "They're all gonna laugh at you," and "What The Hell Happened To Me." Two classic albums of comedy and music!
ABIR: Right now my playlist is all Cardi B.
What's coming up for you?
Cash Cash: We're playing Coachella for the first time tomorrow! If you're there, check us out at The Sahara Tent. We have tons of new music coming as always. We're constantly on tour and have our Vegas residency with Hakkasan Group, so you can catch us at their family of clubs throughout 2018. All our upcoming shows can be found on cashcashmusic.com
ABIR: I'm working on a bunch of new solo music that I plan to release this spring/summer as well as more shows and videos. Super excited for the next couple months!
Check out the track below: