London-based stylist and creative director Jivomir Domoustchiev has a seductive side hustle. Inspired by modern architecture, automotive design, and sculpture, the British-Bulgarian image-maker-turned-designer molds vinyl into sexy bustiers and a range of accessories like compact handbags, harnesses, and studded collars.
Captivated by the female form, Domoustchiev crafts pieces that contour the body and celebrate its curves. With fans including Nicki Minaj, who wore a custom red dress by the designer in her 2017 music video for "No Frauds," and Vogue Italia editor-at-large Patti Wilson, Domoustchiev's vivid, handmade designs are picking up traction.
Related | Break the Internet: Minaj à Trois
Before the brand's sultry, electric-hued styles blow up and sell out, snag a few pieces for yourself — perhaps this tantalizing, candy-red bralette-cum-bustier and a bag to match.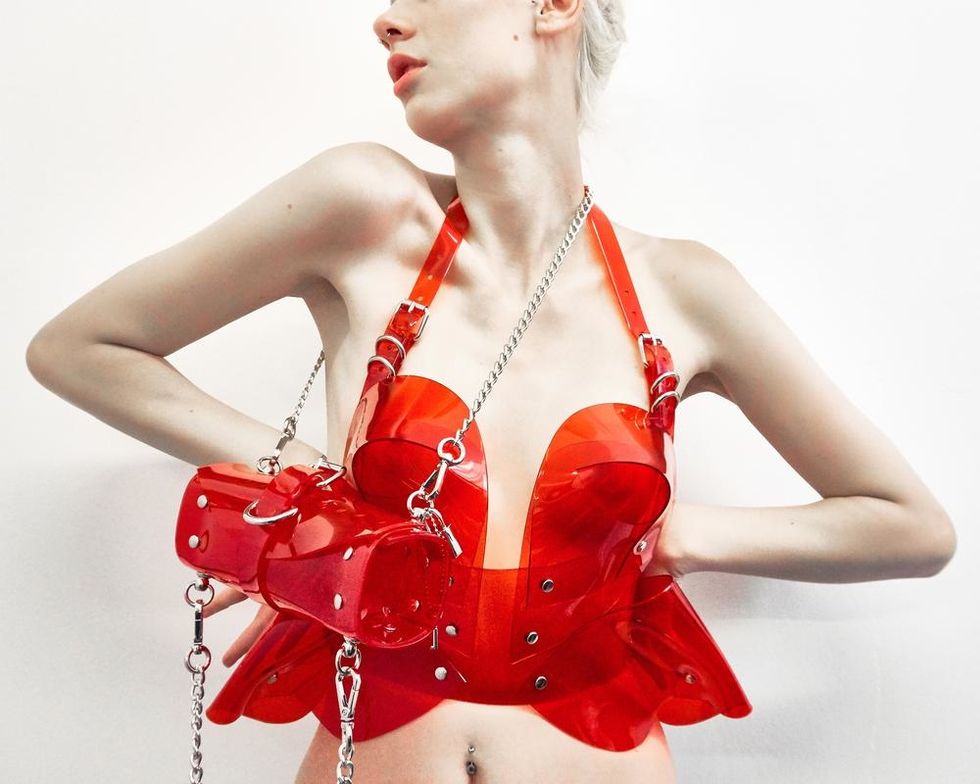 Photos via JivomirDomoustchiev.com