BravoCon, a trade show for the women who make the internet go 'round, just wrapped up its third iteration in Las Vegas, an arguably tasteless city. Hardworking stylists did their damndest to bring an air of sophistication to an event besieged by rabid fans and equally rabid PeopleMagazine personalities — and sadly failed.
For the uninitiated, the three-day event features a red carpet, interviews with stars of Bravo's television portfolio, and booths with merch and other oddities peddled by the reality TV layabouts. (Think DragCon for straight women who don't tip at brunch and their gay friends who work in marketing.)
Bravo-lebrities are not generally known for their ability to dress themselves. In fact, properly styling oneself is a trait that producers of The Real Housewives and its various affiliate shows seem to actively avoid in cast members. Truthfully, I just think rich people are usually taste-averse, and I find myself endlessly fascinated with the results of their attempts at style. This is not to say the event was devoid of any fashion sensibility. In fact, a few outfits were positively delightful.
Let's hold hands and take a trip down sartorial lane, shall we?
Candiace Dillard-Basset, Real Housewives of Potomac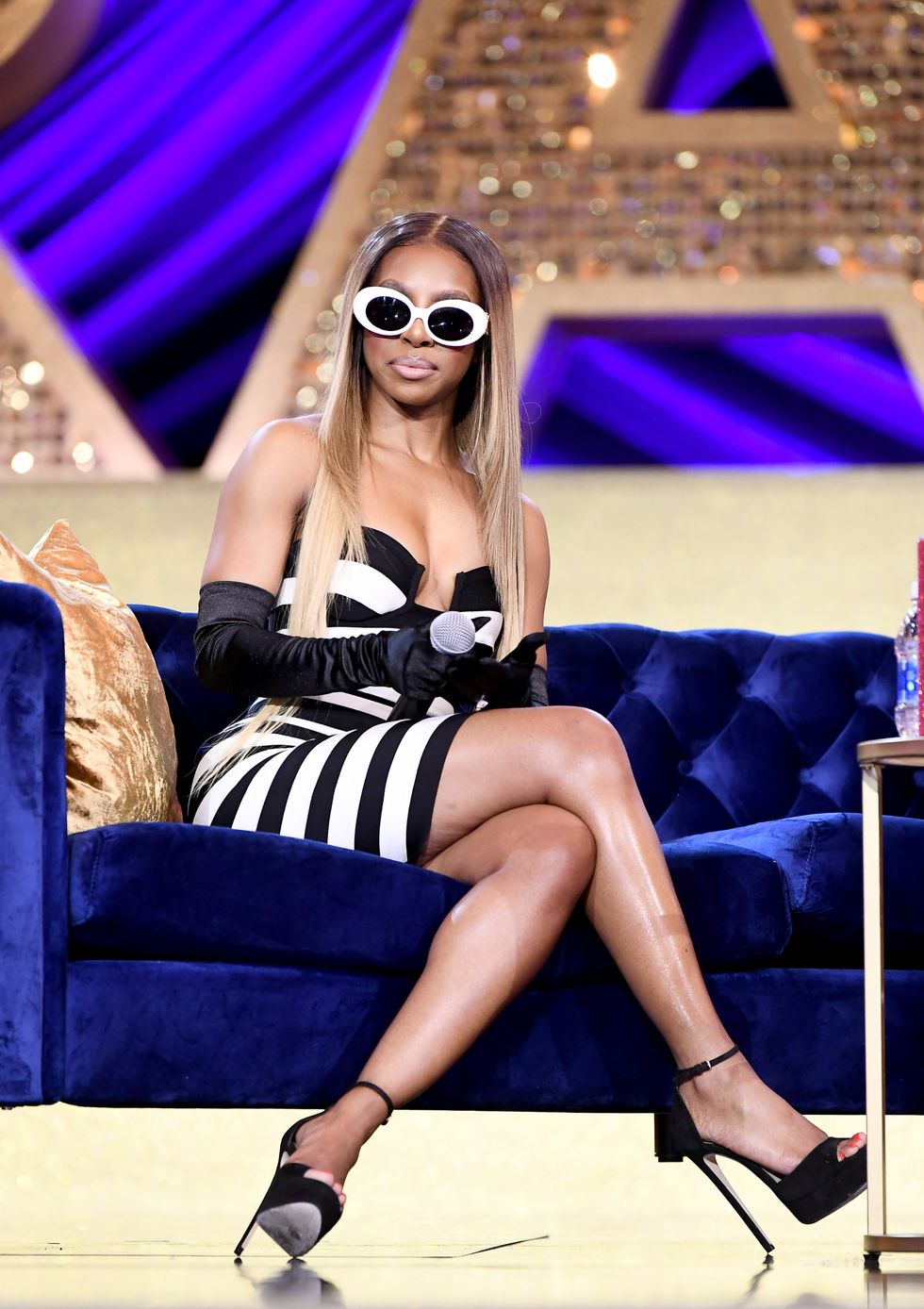 Let's start things off on a positive note. Say hello to Mrs. Hamburglar, the long-time villain-turned-star of The Real Housewives of McDonalds. The shoes are an obvious miss here, and the hair should have gone up instead of down, but consider this the highest point we'll reach on this long and winding journey.
​Brynn Whitfield, The Real Housewives of New York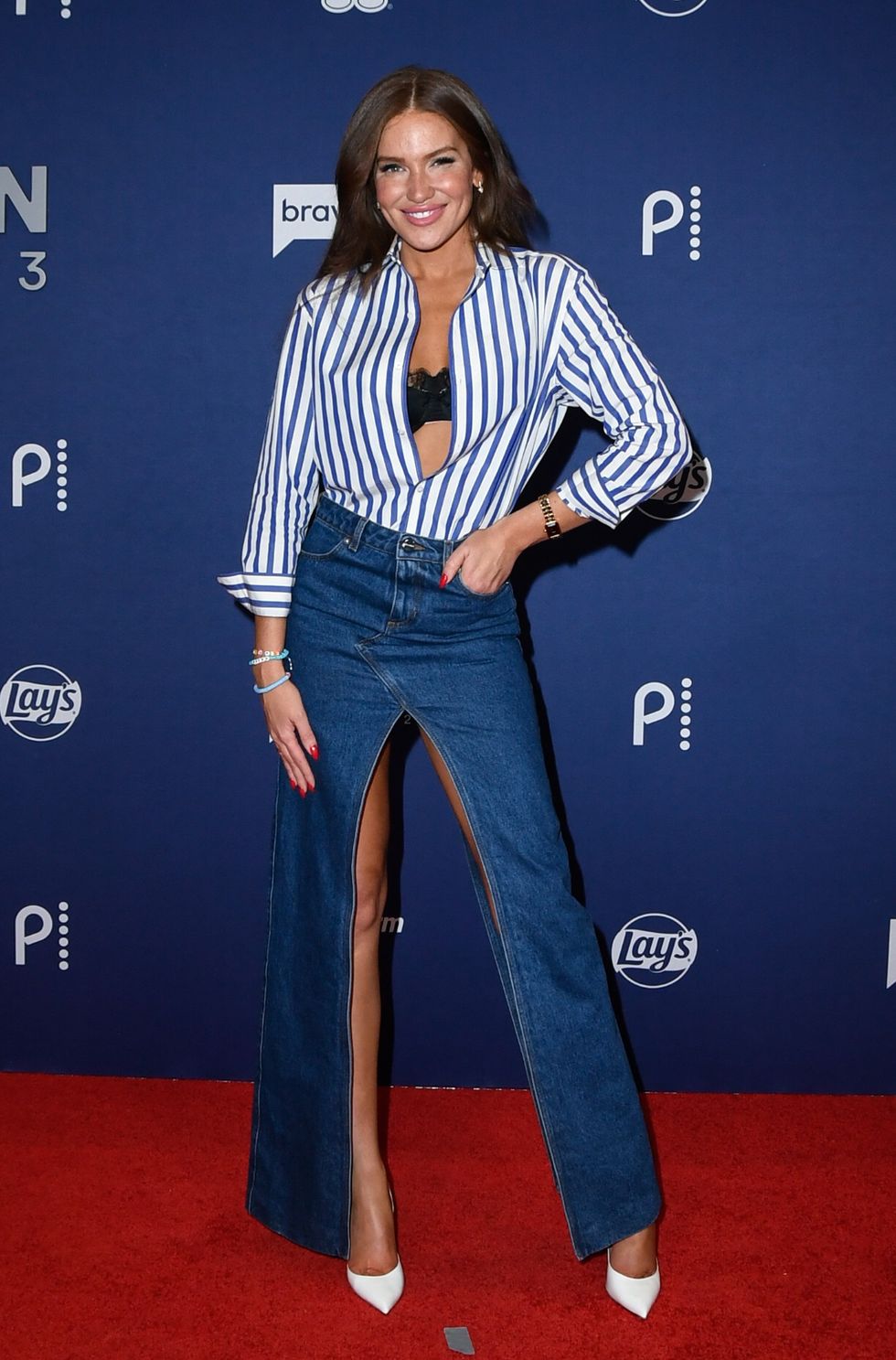 It's not everyday one will find a mid-level Condé staffer, at a marketing lunch in partnership with a new Dove moisturizing lotion and a children's charity for arts funding, on the red carpet at BravoCon. This look gets high marks for me! (Side note: An escalator ate those Louboutins, which is the only fate red bottoms deserve.)
Tom Sandoval, Vanderpump Rules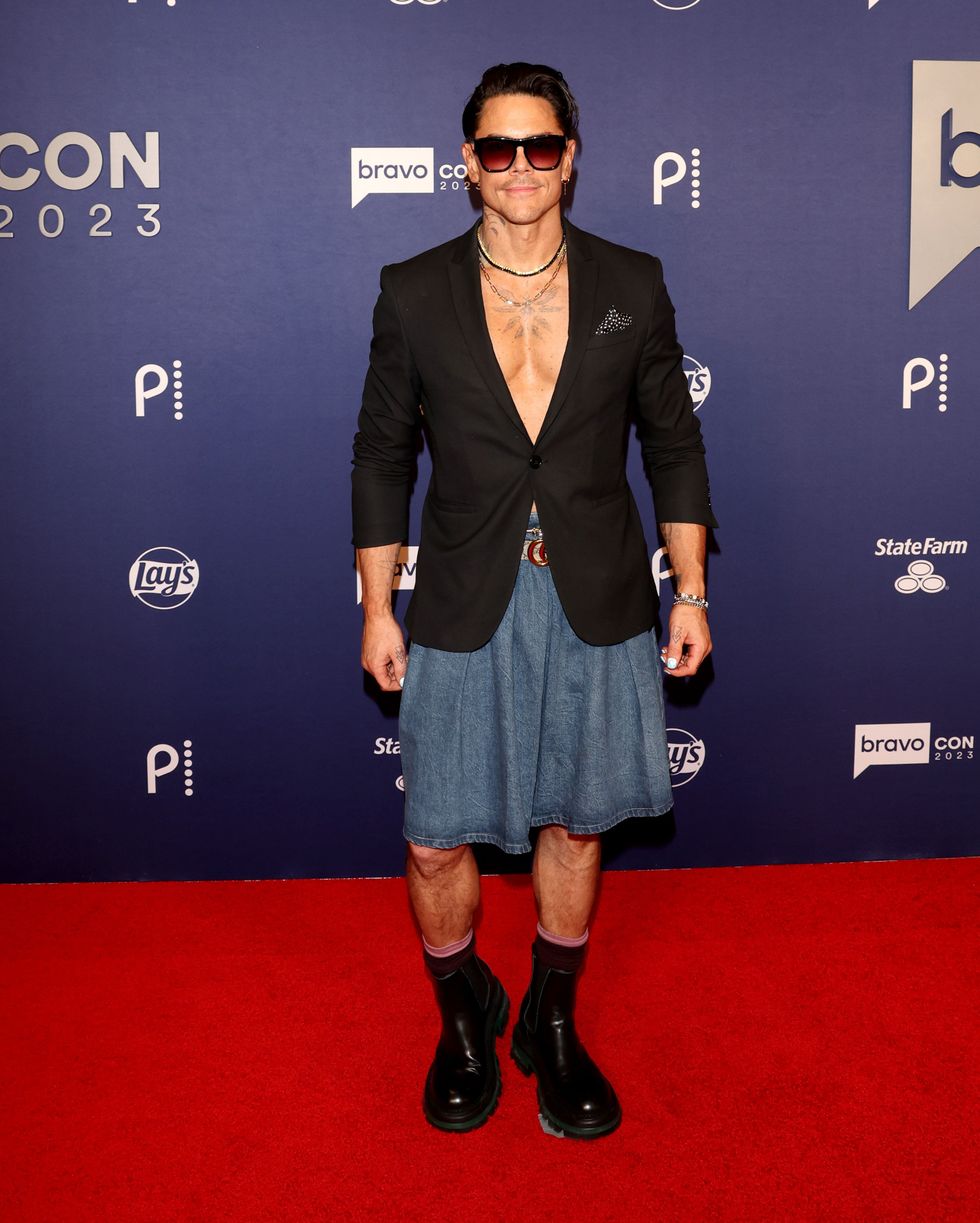 Tom Sandoval thinks he's babygirl, a front man for a 30 Seconds to Mars cover band in a Reno casino and also cool, which is his worst offense. The look is one of obvious insecurity on his part, knowing he'd show up to a weekend filled with literal pitchforks pointed in his direction for cheating on the Princess Diana of Bravo, Ariana Madix. Kudos to him, though. The Thom Browne for TJ Maxx getup successfully diverted my attention away from all that philandering he got himself embroiled in.
Katie Maloney, Vanderpump Rules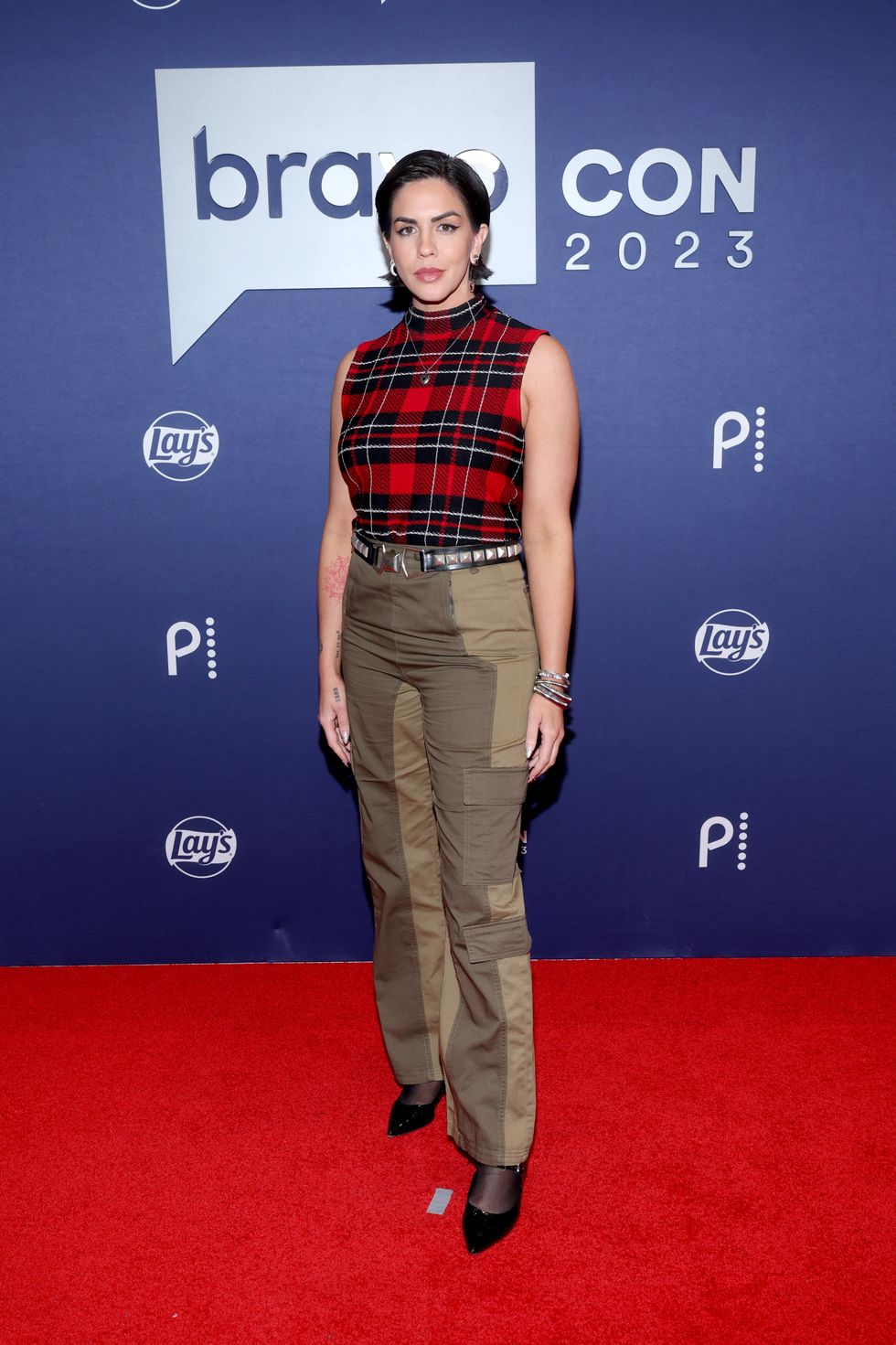 The millennials of Bravo need an intervention, and maybe even hypnosis. I'd like to start somewhere with this outfit, but every time I look back at it my eyes find something new to feel scandalized by. The bangles on one arm are about as egregious as the studded belt, which might have paired better with something that didn't give the appearance of an Old Navy Christmas commercial. That said, I'd like to pay Katie a compliment. I mean this sincerely: This hair really works for you. I'm glad you've landed on it after 10 years of searching.
Teresa Giudice, The Real Housewives of New Jersey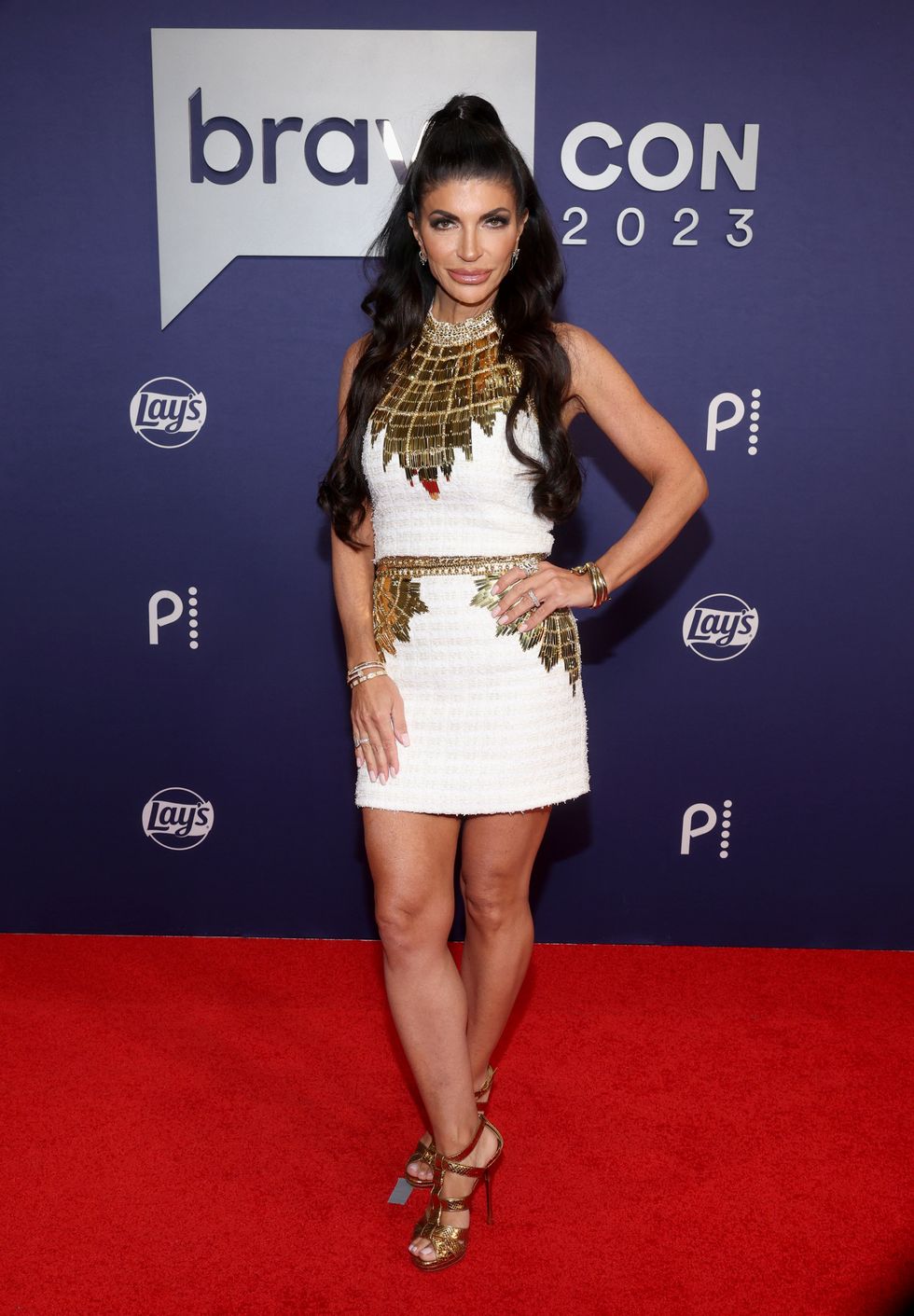 There are these mobile game ads I get on Twitter sometimes. From the looks of it, the game is a front for online gambling and has the aesthetics of Caesar's Atlantic City casino. There are always vaguely hot women in Grecian garb telling me to give them my credit card information in the ads, and all of them look shockingly similar to Teresa here.
Lisa Vanderpump, Vanderpump Rules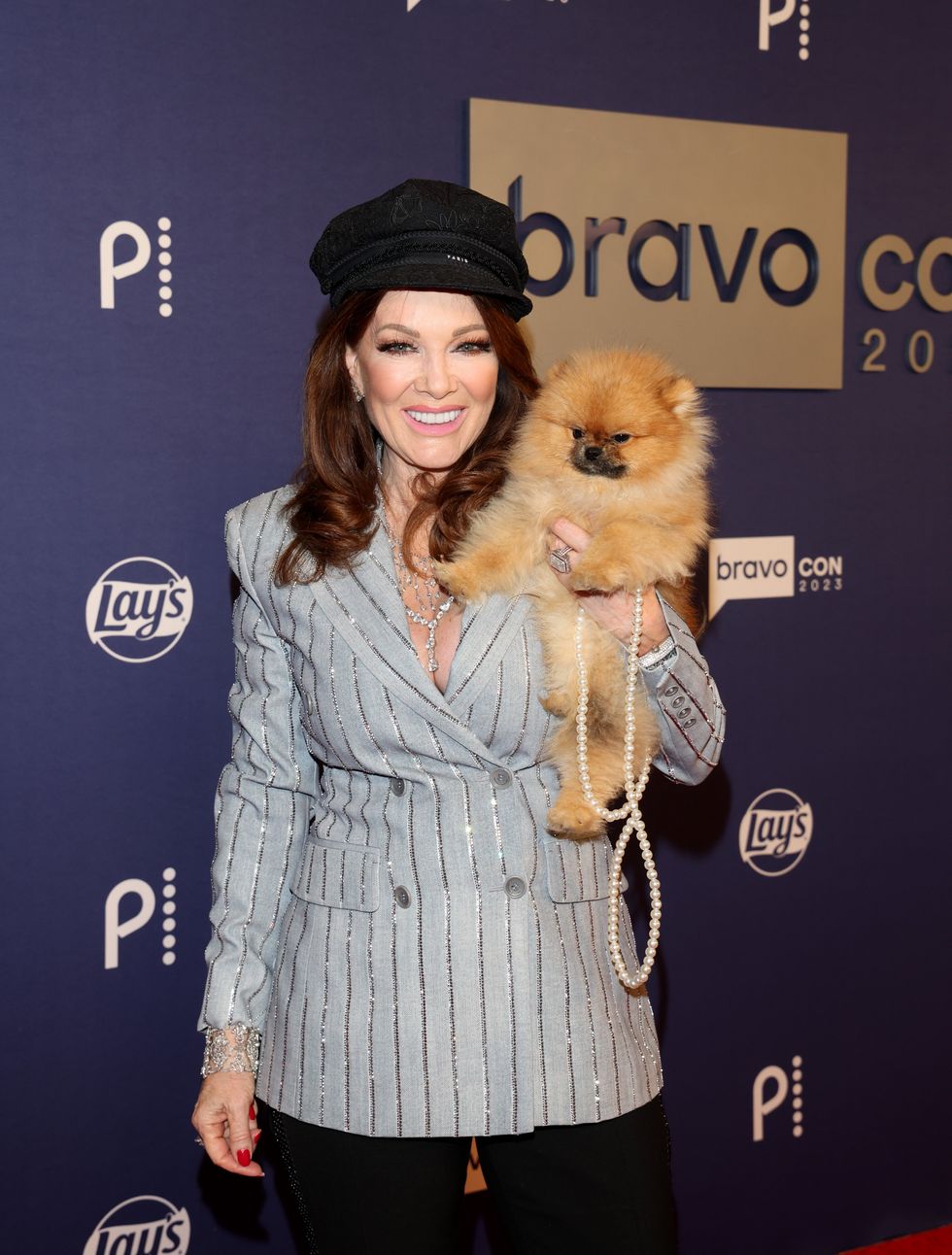 Lisa Vanderpump dresses like a revival of Oliver Twist set on a Florida cruise ship sponsored and costumed by Chico's Off the Rack. There's a lot to dislike about this outfit, but my mind is mostly preoccupied with thoughts of Giggy 3.0's fur getting stuck in the bedazzled pinstripes on her blazer.
Heather Gay, The Real Housewives of Salt Lake City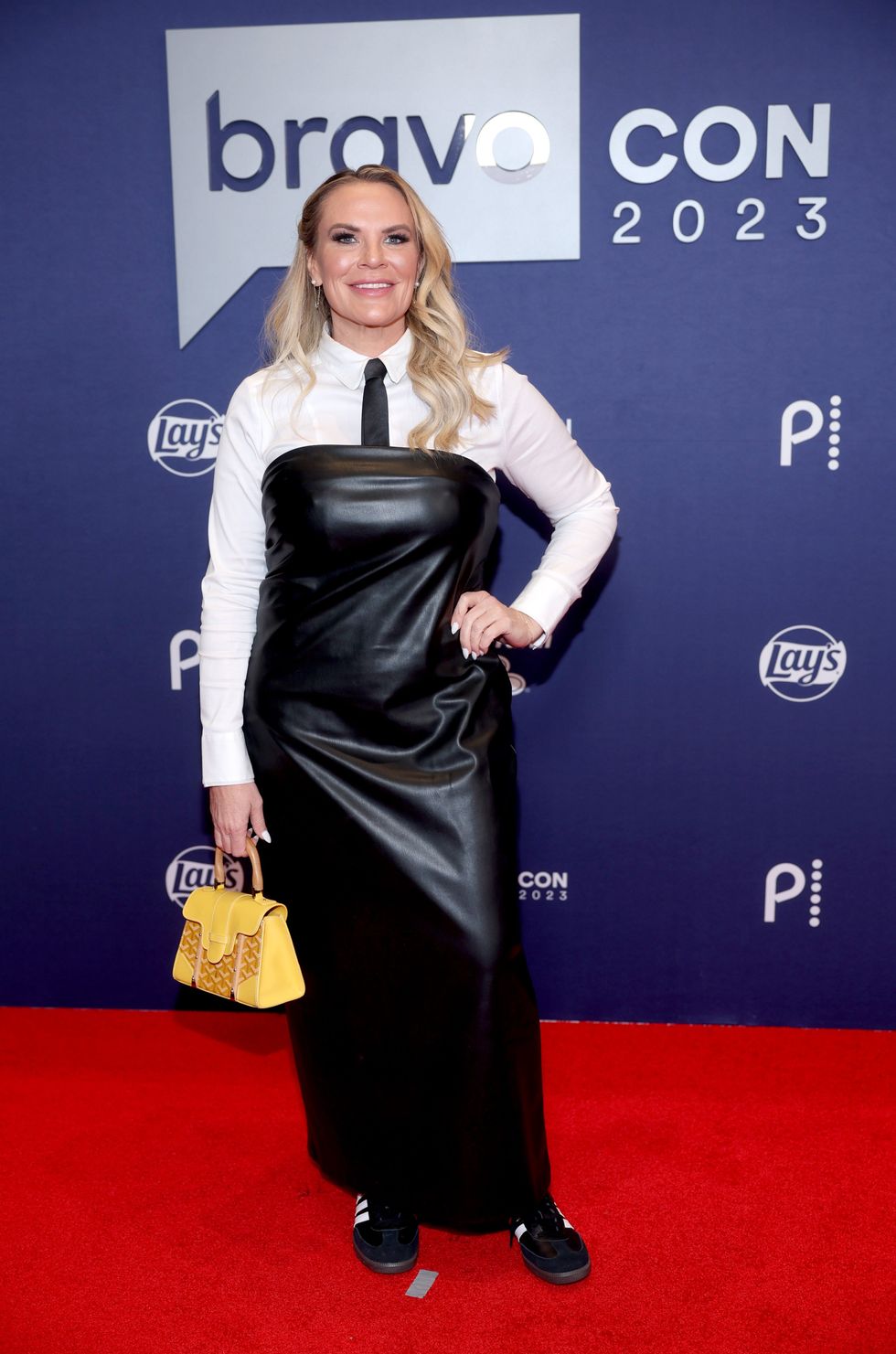 If she'd just worn the dress I might have left her off the list, but she actually dressed up like a Mormon missionary trapped in a latex condom. I'm ignoring the purse, which is probably the most expensive she owns, and instead leaving everyone with this mental image: The manager at the frozen yogurt store I worked at in high school loved those black Adidas. She said they were perfect for standing long periods of time behind a cash register.
Paige DeSorbo, Summer House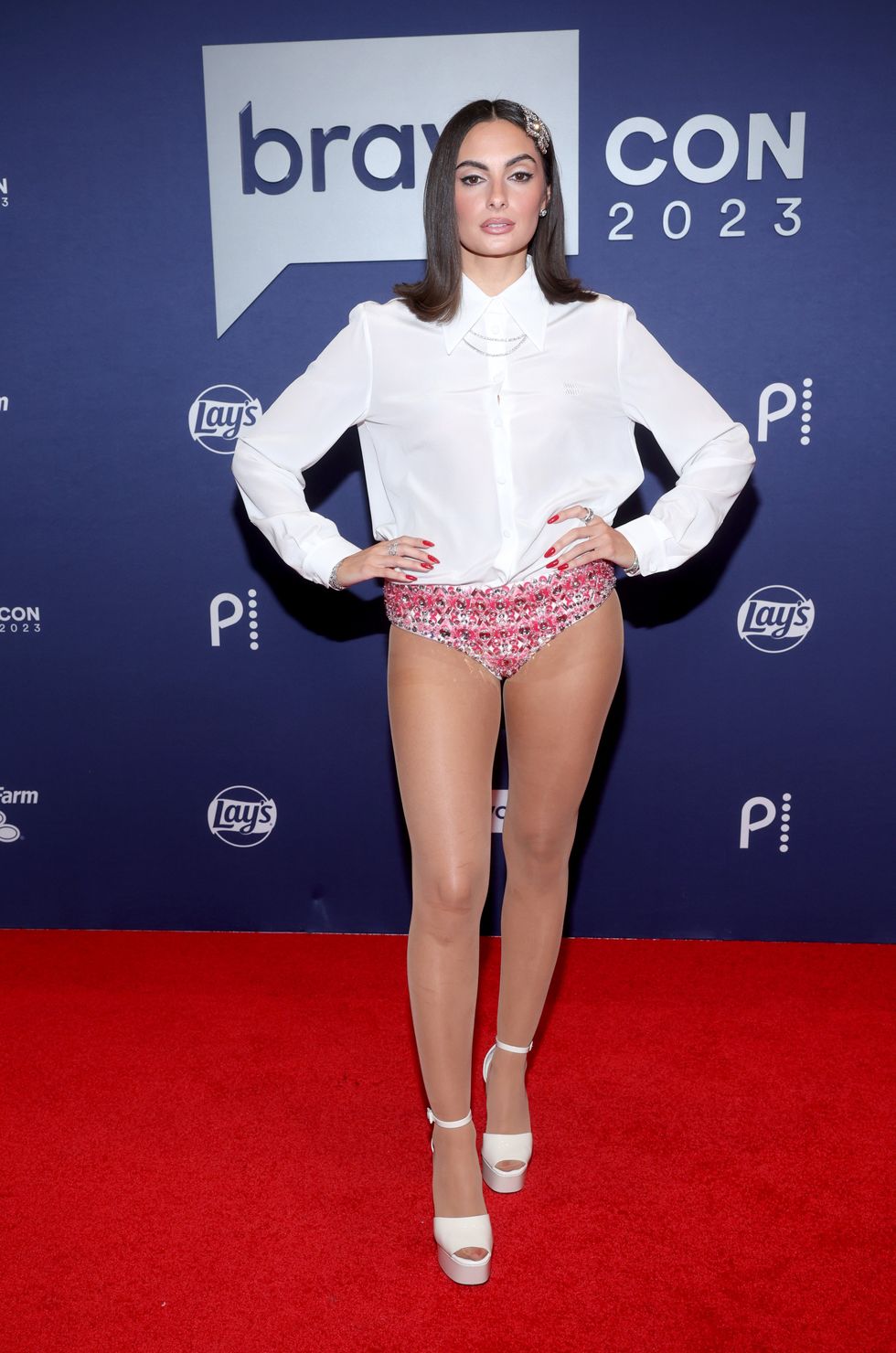 I'll say this about Paige: She is a singularly bad dresser, which is an accomplishment most of her peers can never achieve for themselves. Like Virginie Viard, she's commercialized the idea of Chanel in a rather pedestrian way. The panty isn't bad, per se, but the Men's Wearhouse prom button-up and chain fastener is unforgivable. That said, thank you for the laugh!
Erin Lichy, The Real Housewives of New York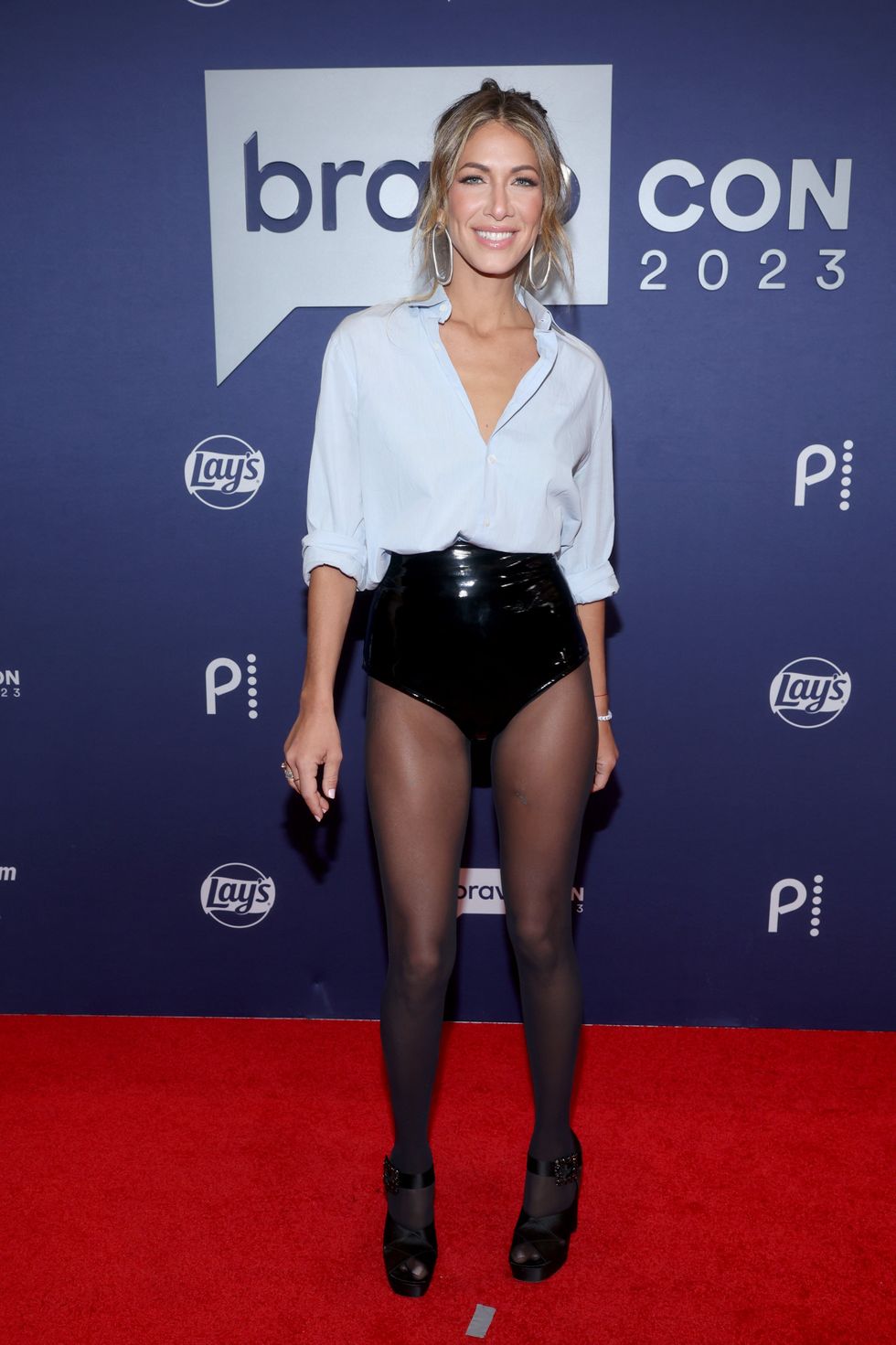 Whereas Paige was dressed for a pop-up event for Selling Sunset's new season, Erin is dressed for an influencer marketing hang at Catch NYC. Likewise, ill-fitting latex Depends were a major trend at BravoCon this year, which worries me about the state of the Nordstrom Rack sale section.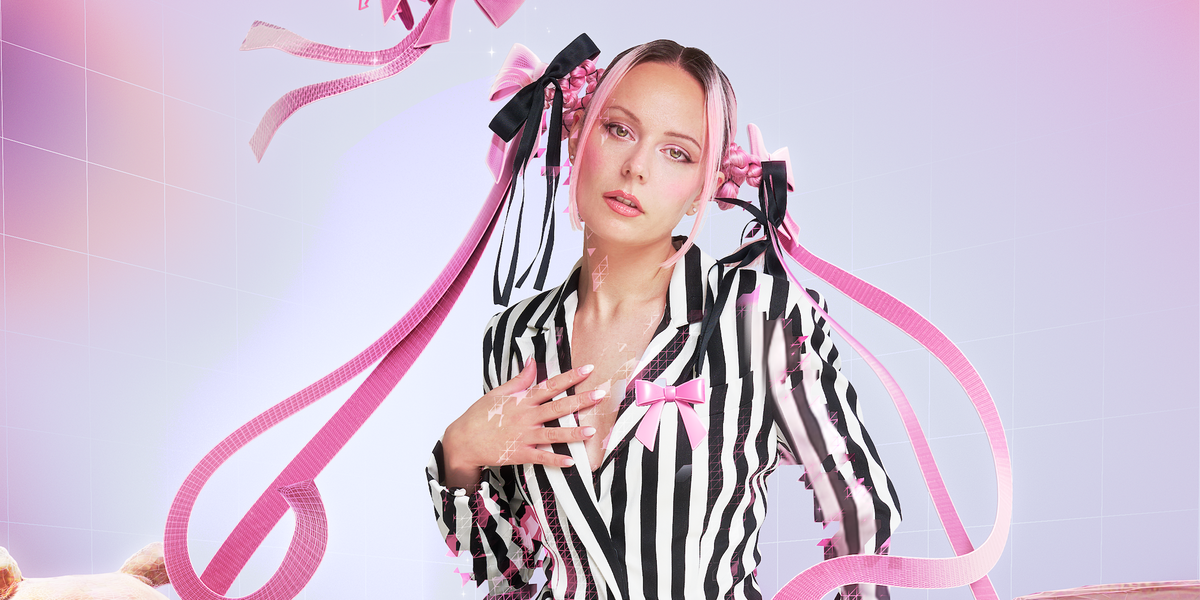 Music
Story by Harry Tafoya / Creative direction & VFX by Andy Rolfes / Photography by Nicholas Needham / Styling by Erik Ziemba / Hair by Davey Matthew / Makeup by Frostie Delite
Story by Harry Tafoya / Creative direction & VFX by Andy Rolfes / Photography by Nicholas Needham / Styling by Erik Ziemba / Hair by Davey Matthew / Makeup by Frostie Delite
07 November