Bust out your Dr. Martens, ripped tights and Manic Panic, because the beloved 90s riot grrrl icons Bikini Kill are officially touring next year. The feminist punk group announced a bunch of new dates on Instagram this morning.
Bikini Kill previously shared that they'll play a benefit concert in their native Olympia on March 14 for Interfaith Works, a non-profit organization. According to a press release, Interfaith is "the only shelter/homeless services program that explicitly prioritizes women and LGBT single adults in the Olympia community."
The benefit concert will kick off their tour, which will continue across the United States and Canada. The group is also set to headline the Øya music festival in Norway next summer.
Bikini Kill thrilled fans with a string of reunion shows this past spring, their first since their 1997 breakup. Original lineup members, Kathleen Hanna (vocals), Tobi Vail (drums) and Kathi Wilcox (bass), were all present, and one of their Brooklyn shows featured a surprise live performance with longtime collaborator Joan Jett. New guitarist Erica Dawn Lyle replaced Billy Karren.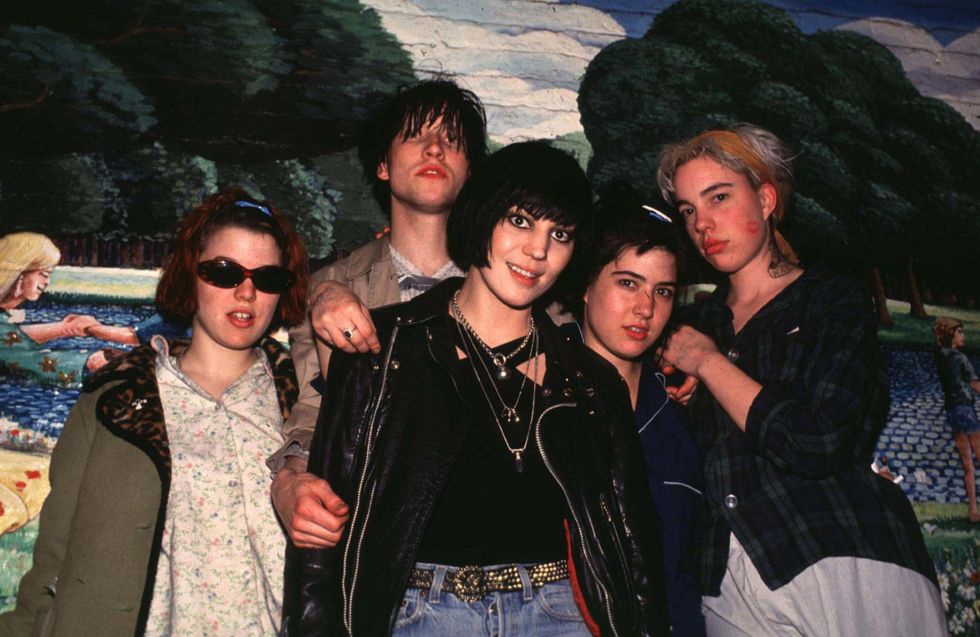 Bikini Kill with Joan Jett in 1994
Tickets for Bikini Kill's 2020 tour will go on sale to the general public tomorrow here at 9AM PT.